Indefinitely Wild
What Really Caused Washington's Cougar Attack
The experts' take on what happened last Saturday when a mountain lion killed one cyclist and injured another outside of Seattle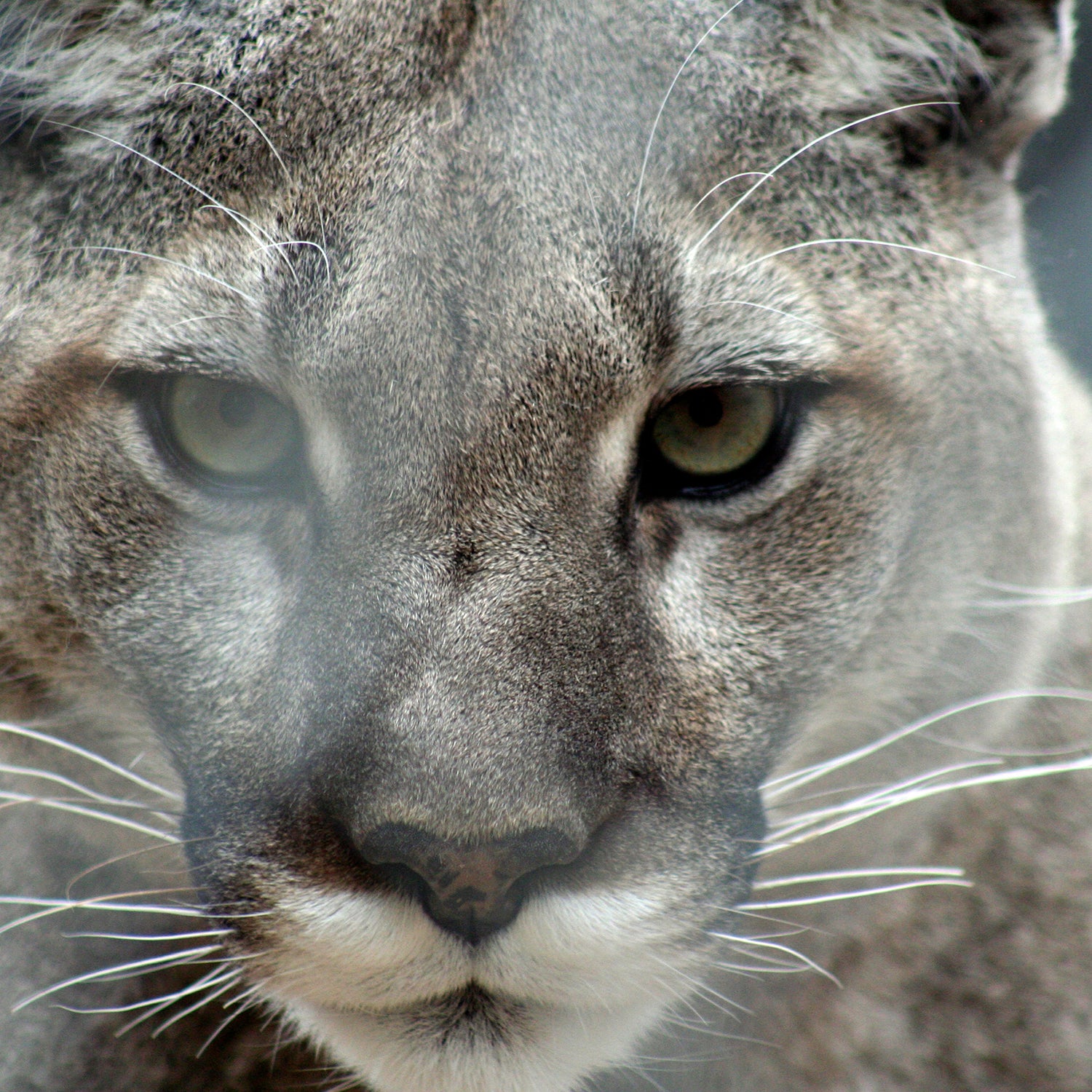 Heading out the door? Read this article on the new Outside+ app available now on iOS devices for members! Download the app.
One cyclist was killed and another injured by a mountain lion near Seattle, Washington, on Saturday. Such attacks are exceptionally rare, and the circumstances of this one belied typical mountain lion behavior. So what happened? Well, there are a number of theories about the incident. To find out which ones are the most valid, I called up a handful of cougar experts and emergency responders. Here's what they said.
Theory #1: The Cougar Was Starving
The three-year old male mountain lion weighed just 103 pounds, according to the Washington Department of Fish and Wildlife—about 25 pounds less than healthy males that age typically weigh. WDFW Captain Alan Myers, who responded to the scene, describes the animal's condition as "emaciated," and speculates that starvation or another health problem could have lead it to seek out riskier prey.
But Lynn Cullens, the executive director of the Mountain Lion Foundation, disagrees. "One hundred pounds is certainly on the low end for adult males, but it's not necessarily starving," she tells me, going on to say that the cougar's body does not look notably thin or unhealthy in photos from the scene. "It could have just been a small cougar," she says.
Washington State University is performing a necropsy on the animal to determine if disease, injury, or starvation could have been a factor in the mountain lion's behavior. Myers tells us he expects to see the results in a couple weeks. Both Cullens and Myers are skeptical that rabies could have been a factor, as the disease is unheard of in the Pacific Northwest's cougar population.
Theory #2: The Victims' Behavior Triggered the Attack
The pair was mountain biking at the time, potentially triggering the cougar's predatory instincts by mimicking the behavior of fleeing prey. "These guys go flashing by on their bikes at an extreme speed, maybe 20 miles an hour, and this animal goes into predatory mode," wildlife expert Jeff Corwin told CNN.
Cullens agrees the cat likely thought the riders were prey. "I think it's likely that it mistook the [riders] for deer," she says. "Mountain lions don't see well in bright sunlight."
Yet that doesn't mean the cyclists did anything wrong. In fact, "They did everything right," Myers says. When the cougar initially started to pursue the riders, they stopped, shouted at it, and swung their bikes in the air to scare it off. And it worked, at first. "They did what they were supposed to, which is make noise and distract the cougar," Ryan Abbott of the King County Sheriff's Office told the Seattle Times. "The cougar ran away."
But what happened next was the really odd part. Cougars are timid creatures who usually avoid humans and are known to shy away from any aggressive behavior. I've encountered cougars in the same area where this attack took place, and they fled upon seeing me. But, this cougar came back after being initially scared away.
As the pair talked about how scary it had been seeing the cougar, the animal reappeared and attacked them. "He jumped the first victim and attacked him," says Abbott. "The second victim turned and started to run away. The cougar saw that and went after the second victim. The first victim saw his friend being pulled by the cougar. He got on his bike and started to bike away." The man rode two miles before he found cell reception and called for help.
Theory #3: The Victims Could Have Done More to Stop the Attack
I spoke with Chris Morgan, a local wildlife ecologist and filmmaker, who received first-hand reports from the scene, and describes indications of a violent brawl. "There was hair from the cougar stuck in the bike's chainwheel," he says. Myers says the victim who ended up escaping had his head trapped in the jaws of the mountain lion before it saw the other rider fleeing, and dropped the first victim to pursue the second.
So what else could the pair have done after the attack started? Carrying bear spray might have helped, says Morgan. He also advises that people venturing into mountain-lion country carry a whistle or bell with them, then regularly using it to warn animals that humans are around.
They also shouldn't have run away, says Cullens, of the Mountain Lion Foundation. "We advise people to hike or bike in pairs when they're recreating in mountain lion country," she says. "The hope is that if one of you is attacked, both of you fight. You should never run away from a mountain lion. If you see one, you should leave the area immediately, not stand around and talk about it."
Theory #4: Suburban Expansion Is Increasing the Chances of Cougar Encounters 
North Bend, Washington, the town where the attack took place, lies at the foot of the Cascades. It's surrounded by dense forest and it's nearly quadrupled its population since 1980. Washington state has grown from 4.1 million to 7.4 million residents in that same time. The Outdoor Industry Association reports that 72 percent of Washington residents participate in outdoor recreation activities each year.
Every fall, I travel from Los Angeles to the North Bend area to bow-hunt deer, black bear, and elk. Using archery equipment, my friends and I are able to hunt areas that are immediately adjacent to human habitation, which is good for us, because those areas seem to contain the most wildlife. A few years ago, I took a deer just yards from a popular hiking trail outside North Bend, and when we returned to the site the next day, there were cougar tracks in the dried blood. Friends text me photos of bears eating from the fruit trees in their front yards.
My point: All of these people live in an area that was totally wild just a few decades ago, and which still supports massive wildlife populations.
"Every weekend, there's hundreds of cars parked at the popular trailheads," says Chase Gunnell, an area resident. "With so many people recreating where there's so much wildlife, it's inevitable that conflicts will occur."
The Washington Department of Fish and Wildlife reports that, as of 2015, there's about 1,800 to 2,100 adult cougars in the state, spread out at about two cats per 39 square miles in areas of suitable habitat. They may be sneaky, but they're out there.
Theory #5: Hunting Is Altering Cougars' Behavior 
"When human beings get involved in it, such as killing predators, it backfires," Brooks Fahy, an anti-hunting advocate, told Seattle's local NBC affiliate. "What we've learned is with wolves, cougars, and coyotes is actually killing them…throws them in what scientists refer to as social chaos." He went on to explain that trophy hunting of older male mountain lions can artificially skew the population younger. "Stereotypically, these are the animals that tend to let themselves be seen, and in quite a few of the attacks that have happened, it's been younger animals," he said.
I asked Morgan, the ecologist, if this theory held water. "While social chaos does occur in cougar populations, it's a function of their natural behavior," he says. Male cougars compete with each other to hold territory, causing young males to disperse to new areas, where they may have less success hunting.
WDFW records back up Morgan's assertion. No cougars have been killed in Game Management Unit 460 (which covers the North Bend area) since the 2013-2014 season. Harvest guidelines dictate that five to seven cougars may be taken annually in the area. That the cougar involved in this attack was a young male could have been a factor in the attack. But the fact that a young male was present in the area likely doesn't have anything to do with hunters removing older, adult cougars.
(As an interesting aside, this dispersal of young males is what's fueling the return of cougars to states east of the Rockies.)
Theory #6: The Attack Is Part of a Broader Trend 
While cougar populations across the country are growing, with the species returning to more of its historic range, Washington has actually seen its big cat population nearly halve since 2003. Conflicts with cougars remain an exceptionally rare event: this is only the second human fatality caused by a cougar in Washington in the last 94 years.
Each of the experts I interviewed emphasized this fact. While they all stated that people should remain on guard for the animals while recreating outdoors, there is no pressing danger and the vast majority of us should continue to count ourselves lucky if we ever get to see a mountain lion in the wild.
Morgan was particularly adamant about putting this attack in perspective. "Washington residents I've surveyed have all agreed that we are fortunate to have cougars in our forests, and that it's the responsibility of people living and recreating near them to minimize conflicts."
"Risk is part of the beauty and majesty of the outdoors," he says.
Interested in learning more about staying safe in cougar country? The Mountain Lion Foundation has put together an excellent guide. 
Corrections:
(04/21/2022) A previous version of this article incorrectly stated that both victims were male. Sonja J. Brooks, the cyclist who was killed, identified as non-binary. Outside regrets the error.
Trending on Outside Online