Man Attacked by Black Bear Kills It With an Axe
The harrowing story of a too-close encounter with a Canadian black bear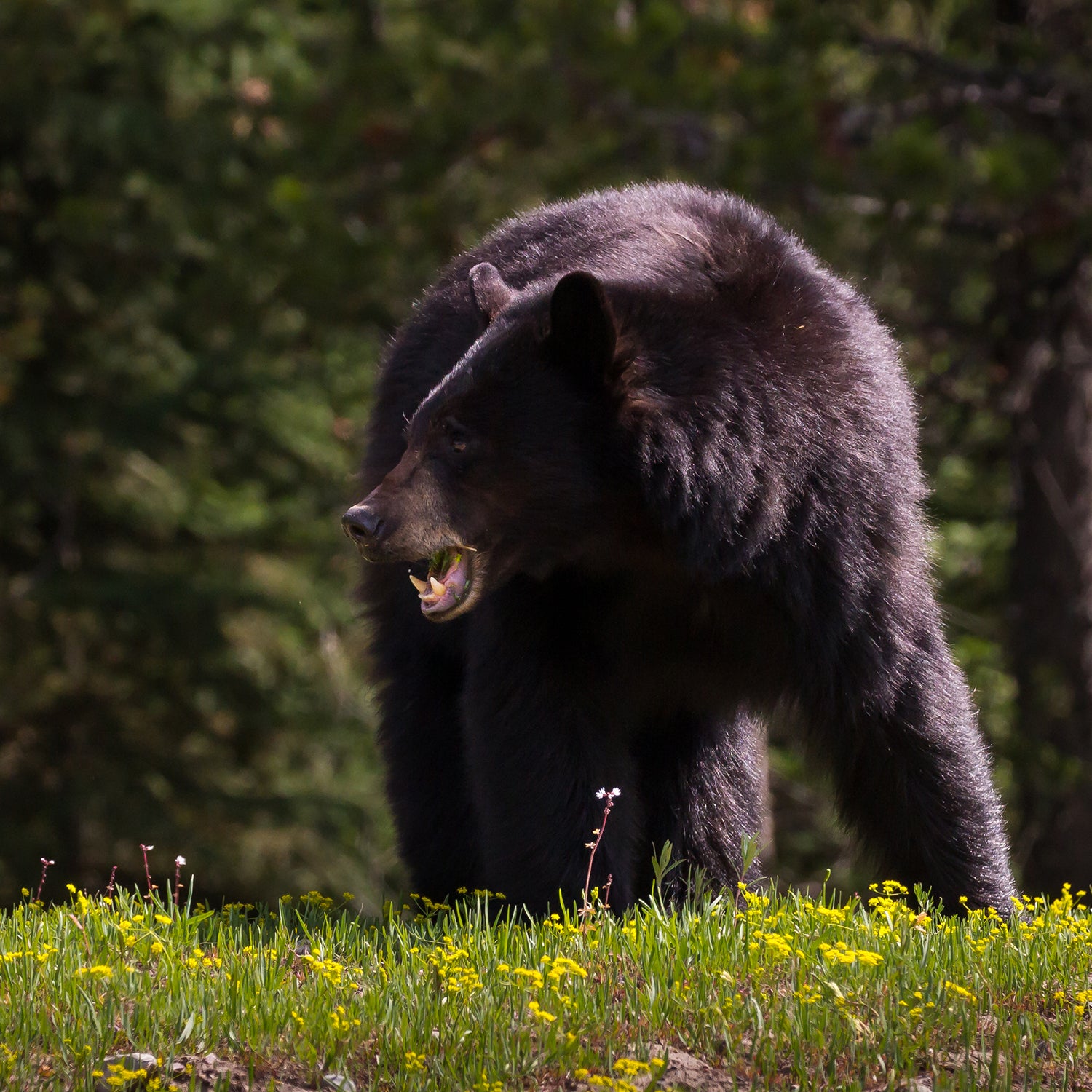 Wendy/Jeff Sparks/Torquemada/iSt(Photo)
Heading out the door? Read this article on the new Outside+ app available now on iOS devices for members! Download the app.
If it wasn't for his dad's hatchet, Alex Woods might not be alive.
On June 26, Woods, a forest pathologist who works for the provincial government of British Columbia, was attacked by an adult black bear while walking alone in the bush not far from the small Gitxsan village of Gitanyow. He survived the encounter, and the bear didn't. Yesterday afternoon, he told me the story over a few much-needed beers on the patio of his home near Smithers.
A lean 54-year-old with a close-cropped silver beard, Woods has been working in the backcountry for decades. He's a whitewater paddler, hunter, and outdoorsman. Thoughtful and soft-spoken, he was still rattled as he ran through the details.
"I was going out to check for the presence of Armillaria root disease in an undeveloped piece of forest," he says. "I'm a bit technologically challenged, but I had a GPS and the coordinates I needed to get to, so I was just taking a bearing and walking to that. As I was going in I saw freshly broken fireweed, so I knew there was probably an animal around, but there are animals everywhere up here. And when I'm by myself I always make a point of yelling, so I was going 'Yo, bear, yo bear.'"
About 700 feet into the forest, Woods came to a deep gully where a section of hemlock and balsam sloped down to a small creek.
"I could hear the creek at the bottom," he says, "so I yell even louder, because that's a place where you could potentially surprise a bear. It was really steep, like 45 degrees, with mature timber that was freshly burnt from last year, so it was relatively open and the visibility was good. I was about three quarters of the way down the slope, and I'd noticed some morels that were coming up, so I picked a couple, but then made sure I was back on my bearing and kept yelling. And then I look up, and there's this bear running at me—full speed, no sounds, just running at me as fast as it can go from 100 feet away, straight up the slope.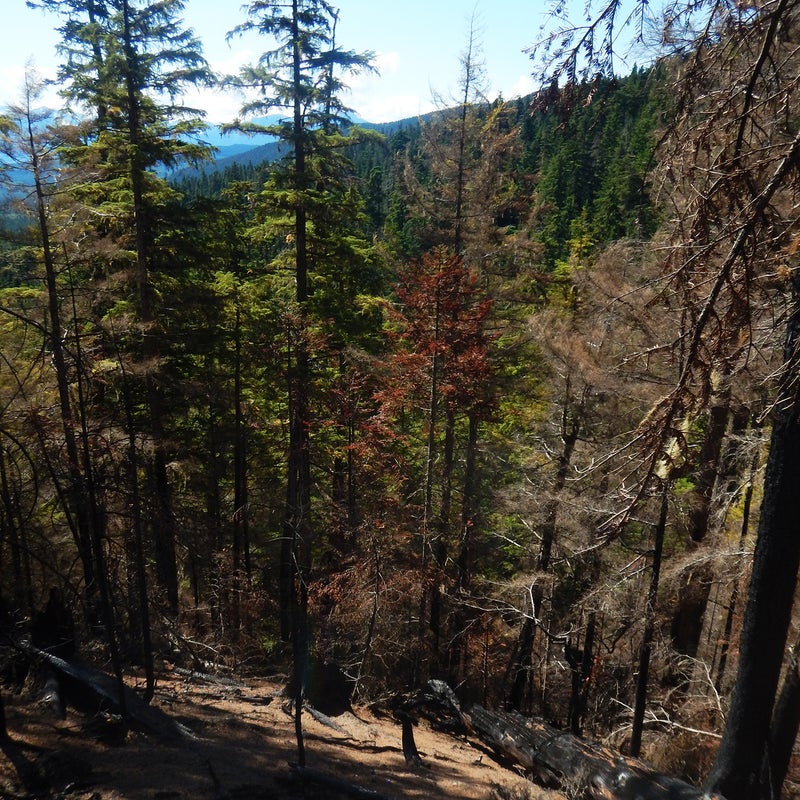 "There was a charred tree about a foot in diameter right there, and a windfall tree across it, almost forming an 'L'. So I stepped behind that and reached for the bear spray that was in my vest, and I couldn't get the frickin' lid off it.
"And then the bear's head came right in," he says, gesturing to his midriff, "and I hauled off and kicked it as hard I could, and that connected with its jaw and knocked it back. I'm not a big guy, but because I was on such a steep slope, I was just big enough to get it. The bear fell back a bit, but then it came running around the tree and I kicked it hard again in the head, yelling as loud as I could the whole time. It took off and ran up another burned tree about eight feet away, still staring at me."
For a split second, Woods may have thought the encounter was de-escalating. But it wasn't. Fortunately, he had a hatchet with him, inherited from his father, the same one he always carries with him in the bush. Like his bear spray, he'd had it stashed in his cruiser vest, a multipocketed work vest that many foresters wear to carry tools on the job.
"I've always felt if anything really hit the fan," he says, "I'd want to have a hatchet or an axe."
"So then the bear dropped down from the tree," he continues. "And as it was doing that, I'd reached into the back of my vest. The zipper's broken, so I was able to get at my hatchet fast. But the bear was right back on me by then, so I just sank the hatchet into its head. I was lucky enough that it happened where those trees were, and on a such steep slope. I wouldn't have been able to kick it otherwise, or get it on the head. Those trees slowed it down, and fortunately I didn't struggle getting the hatchet out like I struggled with the bear spray. But also, if it wasn't for those two charred trees, I'd probably be dead."
After Woods struck the bear, it slumped away and rolled down the hill.
"It was lying on its back," he says, "and it looked like it was still breathing, but I kept watching because I didn't want to turn my back to climb the hill. And I didn't want to leave the fort, such as it was, of those two logs, so I waited maybe three minutes, trying to see if it was going to get up or if it was dead. Then I decided to get the heck out of Dodge."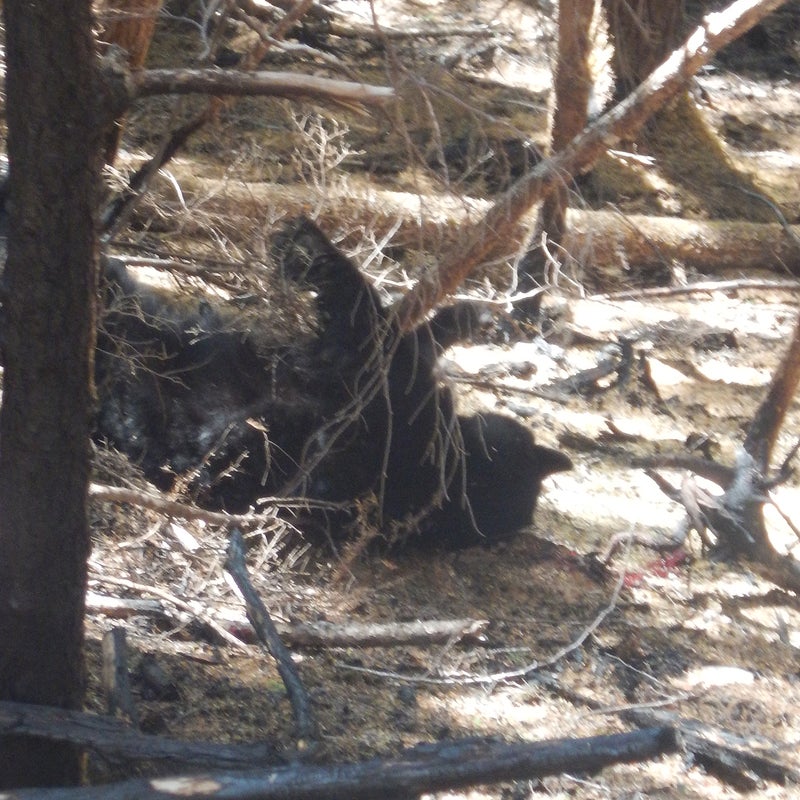 Woods backpedaled up the hill and then made a beeline to his truck, looking behind him the whole way, hoping the bear wouldn't get up and come after him once more.
Back in Smithers, he told the B.C. Conservation Officer Service about the attack. Yesterday officers located the site and found the bear still alive, but mortally wounded, with its skull opened by the hatchet blow. The officers were armed and killed the bear.
"Afterward they called and told me it was a sow with cubs," he says, "and that's really f'd up. That's not good at all. I'm still processing that. But before it happened, I did everything you're supposed to do, and exactly what's worked for me for 35 years. I yelled, I made lots of noise. A mother bear, if it was a normal situation, would have heard that, even though it was near a creek. The experts I've talked to today told me it was totally predatory behavior. There was no warning. They said that bear wanted you—and they're right, it wanted me."
Woods isn't sure why it happened, though he notes river levels in the area are extremely low for this time of year, and he suspects the bear's behavior may be a reflection of a drought-affected ecosystem. However, he says the bear looked "vital" and not weakened or starving. Today, conservation officers confirmed the bear was in good health and weighed somewhere between 150 and 200 pounds.
As for what we can all learn from his ordeal, Woods is adamant about having bear spray at the ready and being well practiced in its use—if he'd been quicker at getting the safety cap off, the bear might still be alive, too.
"It has to be totally accessible," he says. "Because it all happens so fast. The whole process, between seeing the bear charging up the hill until I sunk the hatchet in its head, was maybe 15 seconds, including me kicking it twice in the head. It was so fast, there just wasn't any time to mess around with the clip."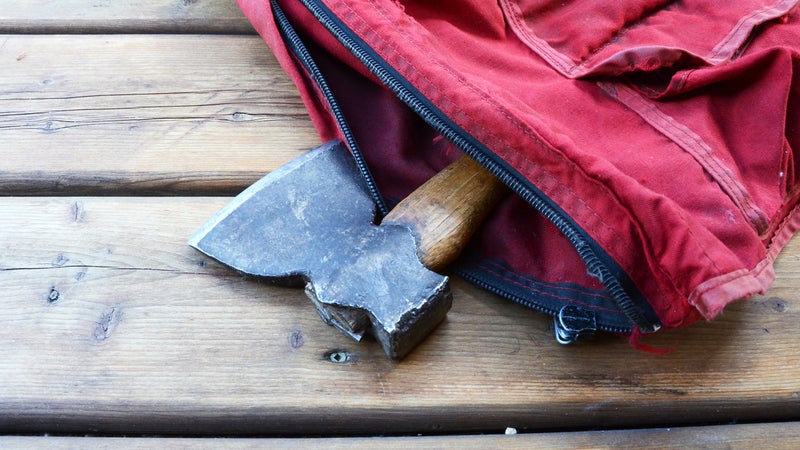 Woods will be back in the bush again soon, but the battle with the bear is making him think harder about being out alone.
"It's going to make hunting a little more challenging," he says. "I've been successful moose hunting by myself, but I'm thinking that's going to be pretty hard to do. I think this is going to be with me for the long haul."
Lead Photo: Wendy/Jeff Sparks/Torquemada/iSt
Trending on Outside Online