The Daily Rally
Jesse Estrin Knows His Limits
It took a terrifying experience in the ocean for the educator to embrace the idea that going for it isn't always the right choice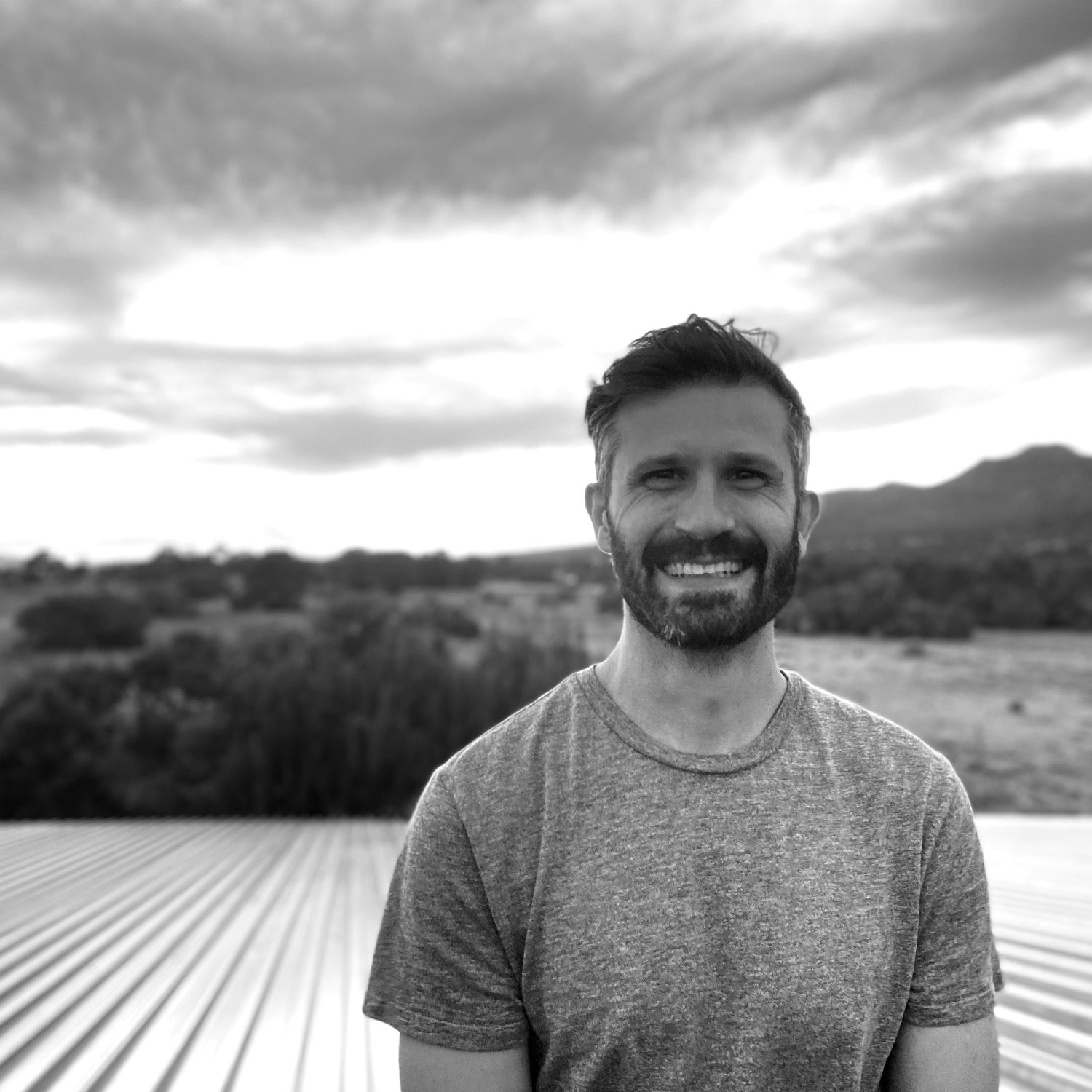 Courtesy Jesse Estrin
Heading out the door? Read this article on the new Outside+ app available now on iOS devices for members! Download the app.
Jesse Estrin told his story to producer Sarah Fuss Kessler for an episode of The Daily Rally podcast. It has been edited for length and clarity.
So every time we would barely start swimming into the shore, Clay would turn around, and there would be huge waves coming in. So we had to swim back out and try to duck under the waves. Eventually when I looked at Clay, I said, "Dude, I'm not OK. I'm starting to swallow salt water." Clay was like "OK, just swim." So, at that point I turned and just started paddling towards the shore, not even caring what was behind me.
I'm 39 years old. I live in Berkeley, California. I'm a psychotherapist as well as a teacher.
I was teaching In Tracy, California at a prison as well as San Quentin. It's a real intensive year-long program helping folks with life sentences find ways to make sense of their past and their crimes, and understand how to transform anger and violence into love and kindness.
Around my late twenties, I had grappled with smoking pot and living a healthy life that was disciplined, exercising, and eating well. I was certainly not settled in a career path that felt good. I had traveled throughout parts of Asia. I spent time in Japan, India, and Sri Lanka, and also went to South America, where I spent a bit of time backpacking in Brazil and Peru. I did some ayahuasca journeys down there. I felt a strong kind of risk taking, like testing the elements and no sense of limitation or structure. I felt a bit untethered from the world, from who I wanted to be.
So then I signed up for this workshop at a retreat center on the California coast overlooking the Pacific Ocean. It's a very special, beautiful place, but it is wilderness. It can be quite intense and violent and cold in the middle of winter.
I went with Clay and Nick, friends I knew from high school. There's a legendary swim, a hidden secret, like be-in-the-club-and-do-this swim where you enter the ocean and have to swim around several points to where the cliffs are. It's a little bit over a half a mile swim. In calm conditions, it's like 20 minutes. But the temperature of the water was probably around 50 degrees. People use wetsuits when they swim there.
I was a little reluctant. Clay's a surfer, spends a lot of time in the ocean. Nick loves to work out by swimming laps. I think both of them felt much more at home in water, and I was more out of shape, not a big swimmer, per se. I did feel myself not wanting to be left behind, or not wanting to miss out and in some sense, wanting to prove myself.
The surf was really strong. Large swells, a lot of turbulence in the water. It was a gray, misty day. I felt really uneasy.
We threw off our towels, completely naked, started getting into the water, and it was freezing. It's the kind of water that I could sometimes jump into for 30 seconds, plunge and jump out. But my friends were really gung-ho; they didn't seem to show any signs of rethinking or questioning the decision.
So we jumped in, we were swimming at a good clip. Because I wasn't in great shape, I started getting out of breath. And of course when you're in really cold water, it can be hard to catch your breath anyway. The currents were actually coming against us, so we took a lot longer to get around the main point and the bend to get towards where we were going.
Clay was in the front. Nick was in the middle. I was in the back. Once they realized how slow I was going, they kind of paused for a moment, and I could tell they were starting to get a little nervous, too.
I said to Nick, "Hey, I'm a little scared. I can't feel my arms. I'm really cold." And he said, "Let's move as fast as we can and try to keep our blood pumping." But the way he said it, I could feel he was a bit nervous.
Once we were halfway there, I started to realize that I was getting hypothermic. We could see the cliffs, a quarter of a mile up, but I had no feeling in my hands, my arms, my legs. I couldn't really tell if I was still paddling. I was so cold and so numb, and I was actually starting to have a hard time keeping my head above water. So at that point, we need to get out immediately.
The problem was these sets of rolling waves were crashing, they were probably six feet, pretty large waves, and Clay would yell out, and we'd have to turn around and swim back out in order to duck under them so that they wouldn't roll us and drag us under.
By the second or third time, I was really struggling, and I kept swallowing seawater. I actually didn't trust my body was strong enough to be able to hold my breath if I got pulled under, and I was getting dizzy and lightheaded. I just remember looking at Clay saying, "I'm not OK." I couldn't even speak at that point. I was so out of breath. So then he just said, "OK, don't look back. Just go, just start paddling."
A wave picked me up from behind that I hadn't seen coming. Nick had already made it onto one of these rocks, I hadn't even realized. As this wave picked me up, it was about to just throw me over these rocks. But Nick was—completely naked—in this strong man stance on top of this wet rock, with his arms wide. And somehow I was in a perfect position where he just caught me. I just remember as soon as I landed on that rock, I curled up into the fetal position and my entire body just went into convulsions.
Nick and Clay and I all managed to get up on the rock, and he said we gotta keep going. So we had to jump back in the ocean, swim, climb onto the next big boulder, jump back in the ocean. And it took us another 10 or 15 minutes to finally make it onto the rocky beach itself.
All three of us couldn't walk, and we crawled our way to the base of this cliff. There was a rope hanging down, and all three or us, naked with a rope, started clamoring up. When we got up there, we sat in these hot springs, and it took me 45 minutes before I could feel my fingers and my hands.
I found out later that some of the guys who live around there and do that swim fairly often took one look at the swells and said, "No way we're gonna get in that water."
I certainly think it could have gone very differently. I think that is how people drown. That is how people get hurt. It was really humbling for me. I got swept up in this energy of adventure and adrenaline-seeking and wanting to keep up with my friends, not wanting to have to be the person that says, "You know what, I'm not in great shape. I don't think this looks safe." Treating my body with more sensitivity and respect feels like one of the big takeaways.
It's knowing yourself, having to face limitation, restriction, responsibility. It is actually what we teach in the program. In the prisons, it's working with men who put on the mask or this armor around masculinity, and try to demonstrate and become visible as a real tough, strong, macho man, and what it can be like to change that script and become vulnerable and be authentic.
Reading the situation, reading ourselves, reading our nervous system in order to be safe and take care of ourselves, take care of others, and it's really deep and really intense work. When others see someone model that, it can actually give everyone else permission to do the same. So it's breaking the mold in that sense.
Jesse Estrin is a psychotherapist in private practice and an educator in California prisons with the Grip Program. You can watch some of his work on his YouTube channel, Coming Home, where he shares stories from people who have had near death experiences.
You can follow The Daily Rally on Spotify, Apple Podcasts, Stitcher, or wherever you like to listen. Subscribe to our newsletter and nominate someone to be featured on the show.
Lead Photo: Courtesy Jesse Estrin
Trending on Outside Online