How to Stay Warm
The number-one most basic, most important camping skill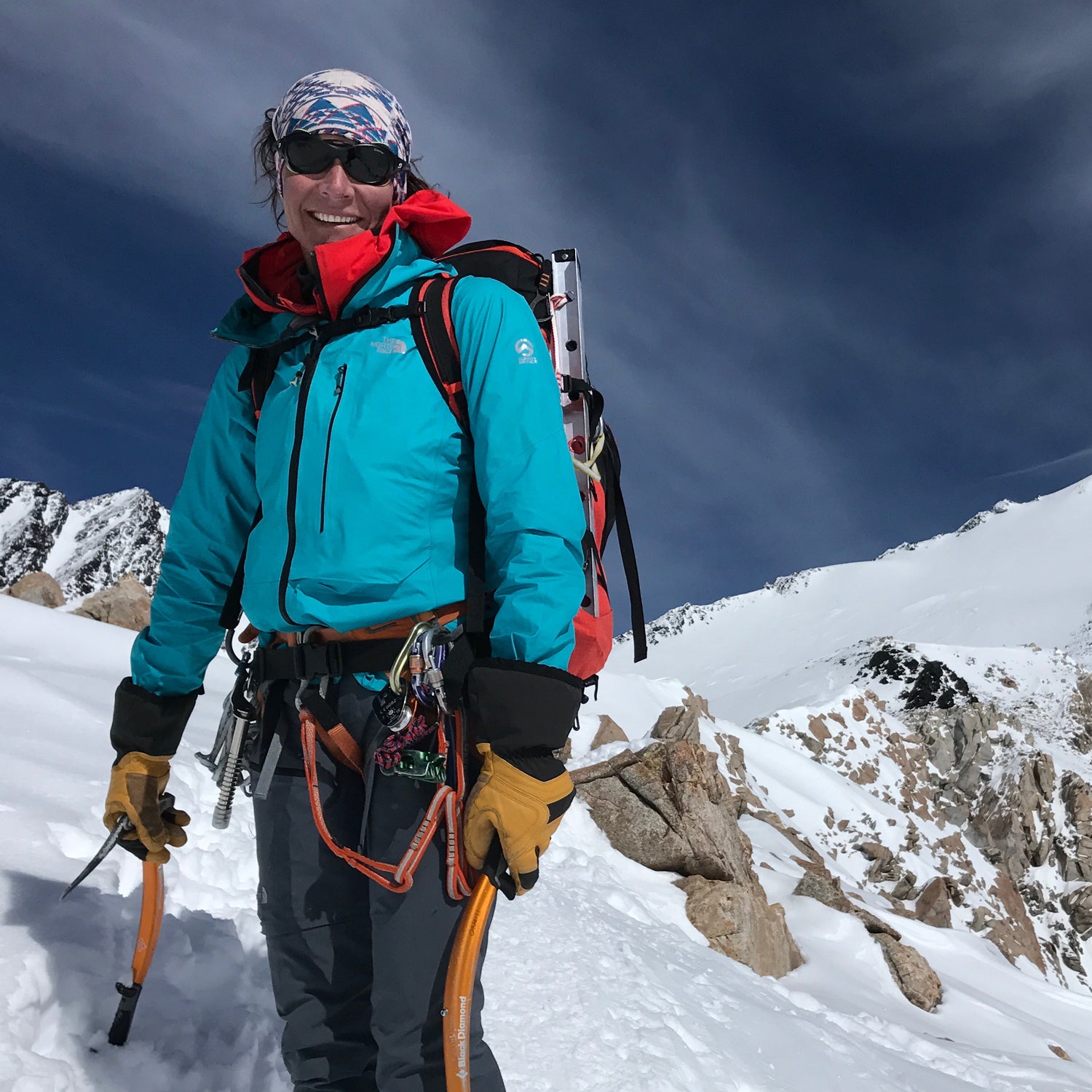 Heading out the door? Read this article on the new Outside+ app available now on iOS devices for members! Download the app.
Don't rely on your fancy tent and minus-15-degree sleeping bag to keep you warm in the backcountry. Sure, those things help, but your comfort, possibly even your survival, comes down to the basics: the clothes on your body. Sounds simple, and it is, if you know the general principle behind layering. We spoke with professional ski mountaineer Hilaree O'Neill about her apparel system, gear hacks, and love affair with wool.
#1. Dress for Head-to-Toe Warmth
It's better to have layers you can remove rather than thick single pieces you can't. Start with a solid base layer for your legs and upper body, then add different jackets, midlayers, pants, and cold-weather accessories from there. Remember your toes and head: These extremities can be responsible for lots of heat loss, which will make the rest of your body frigid, too.
#2. Warm Your Lower Body
O'Neill suggests full-length tights for your legs. This base layer should be made of a wool-synthetic blend, which combines the warmth and anti-stink properties of wool with the durability and wicking of synthetic. On top of that, use a Gore-Tex or windproof touring pant, depending on the conditions. If it's wet and cold, go with the Gore, which has top-notch waterproofing capabilities. Use a simple wind pant if conditions are warm and dry. If it's really cold, sandwich a pair of puffy pants with wool or synthetic fill between the two.
#3. …And Your Upper Body
O'Neill covers her torso and arms with two wool shirts—a crewneck under a quarter-zip top. Make sure whatever you pick feels good against your skin so it can double as pajamas. "Taking off your base layer is the quickest way to get cold," says O'Neill.
She layers a lightweight, windproof zip-up hoodie over those base layers, followed by a mini puffy filled with either down or synthetic fill. Go for down if you're in a cold, dry climate and synthetic, which dries much faster, if you're camping in the wet.
On top of it all, O'Neill wears a Gore-Tex shell. If it's super frigid, she caps it all off with an oversized, hooded down jacket.
#4. Remember Your Hands and Feet
To keep hands warm, pack several types of gloves with varying thickness, including thin liners; thicker, dexterous ski gloves; and heavy down mittens.
Bring along plenty of wool socks, too. O'Neill tucks a thick pair into her sleeping bag so she always has something dry for bed. Bring at least two more pairs than you think you'll need, and store them separately and in dry places, just in case.
Durable shoes are also a must. "I carry down booties," says O'Neill. Compressible down booties with a hard sole that cinch at the top keep snow out and feet warm.
#5. …And Your Head
Avoid the pom-pom, says O'Neill—it can catch on tent zippers. Instead, bring a simple fleece-lined cap that covers your ears and fits under your jacket hood.
Other Tricks for Beating the Cold
Fill half-liter water bottles with warm water. On every trip, O'Neill brings at least one half-liter bottle to fill with hot water and put in the pockets of her down coat or the foot of her sleeping bag.
Speaking of sleeping bags… Buy the right one. If you're camping in winter, you'll want one rated to below the temperatures you think you'll encounter. Here are some of our favorites, rated down to zero degrees.
Bring hand and foot warmers. O'Neill packs these into her first-aid kit, but for emergency purposes only. "Don't count on them," says O'Neill. Bring them just in case.
Dry your socks in your sleeping bag. Wool dries fast when paired with body heat. If your socks get soaked during the day, tuck them into the foot of your sleeping bag at night. They'll be dry by morning.