DIY
How to Build a Proper First-Aid Kit
It will serve you well when things go wrong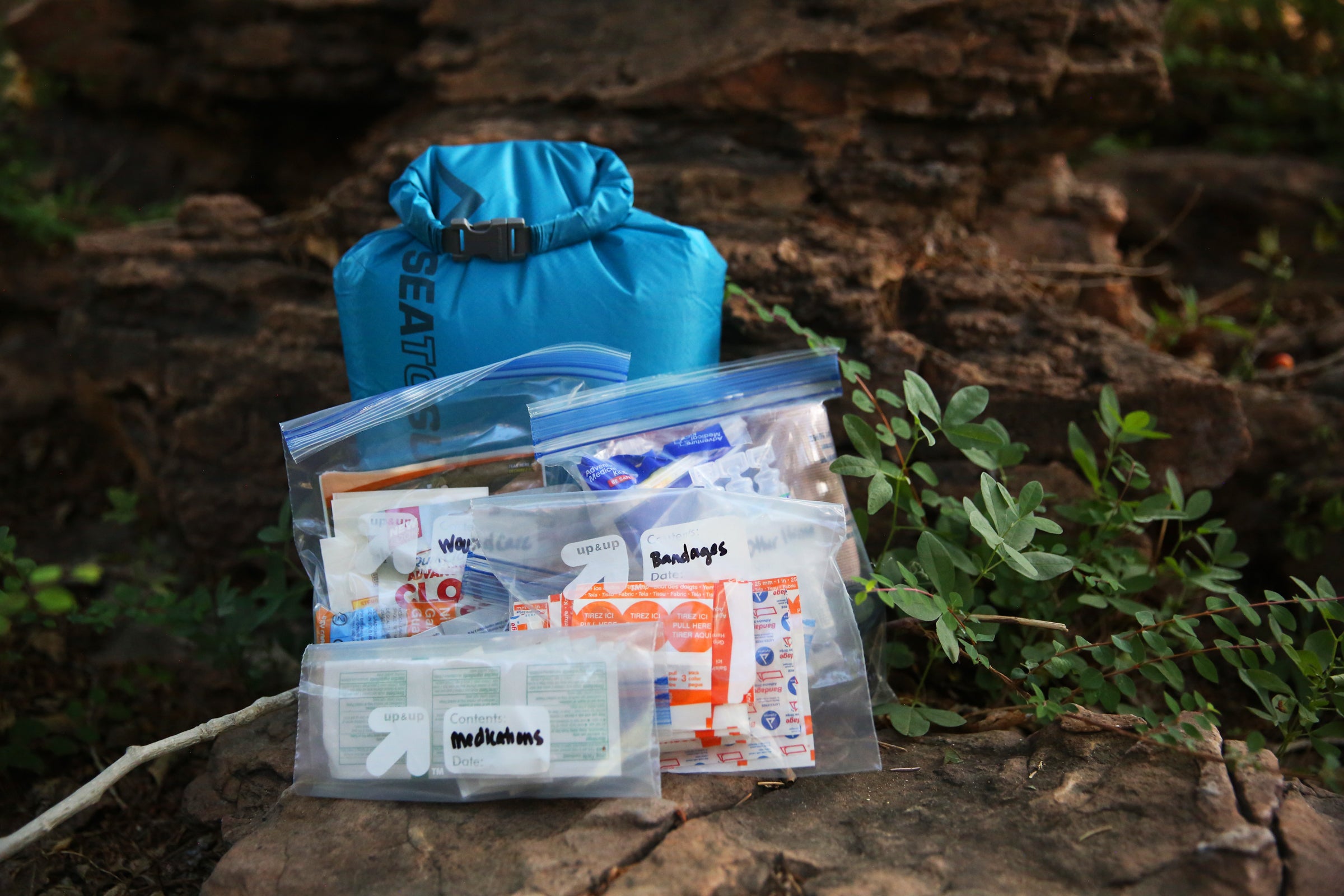 Heading out the door? Read this article on the new Outside+ app available now on iOS devices for members! Download the app.
There are benefits to buying a ready-made first-aid kit: it's cheaper, and you'll have everything you're likely to need in a small convenient package. But building out your own kit allows you to tailor the contents to whatever activity you're embarking on and ditch items you probably won't use. Here's our guide for doing just that.
Preparation
First and foremost, the best first-aid kit you can have is one you know how to use. If you spend a decent amount of time in the backcountry, we highly recommend investing in a wilderness first-aid course. It's only a weekend of your time and could save a life one day. Having every type of Band-Aid under the sun doesn't matter if you don't know when to use them or what wounds they're best for. Dig deep in an informative first-aid guide—like the NOLS Wilderness Medicine book—and learn how to use first-aid tools correctly.
With some education under your belt, you should gather what you need for the beginnings of a basic first-aid kit.
Compiling Your Kit
Once you've got all that, it's time to put everything together. Organizing your kit by category makes everything quick and easy to find when you need it. Good general categories are: wound care, medications, bandages, and other items. Separate your supplies into these categories and label a Ziploc bag with the black marker and tape for each. The NOLS Wilderness First-Aid course recommends considering the following items:
Wound Care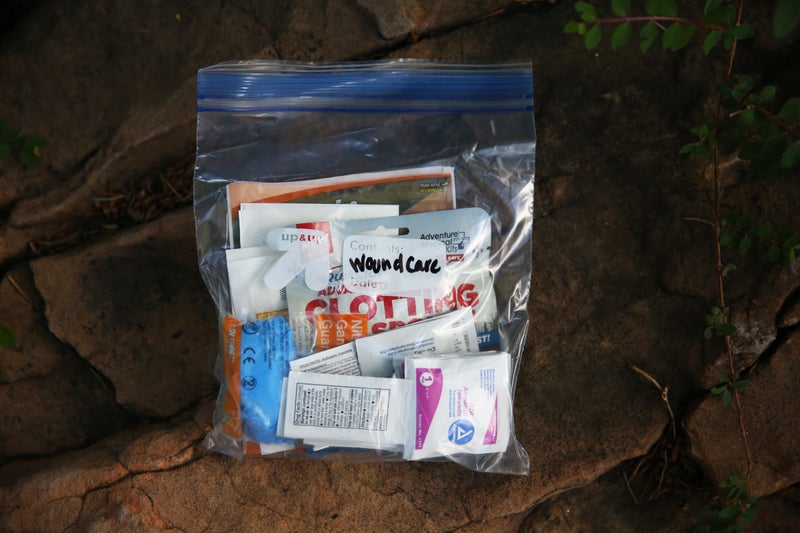 Medications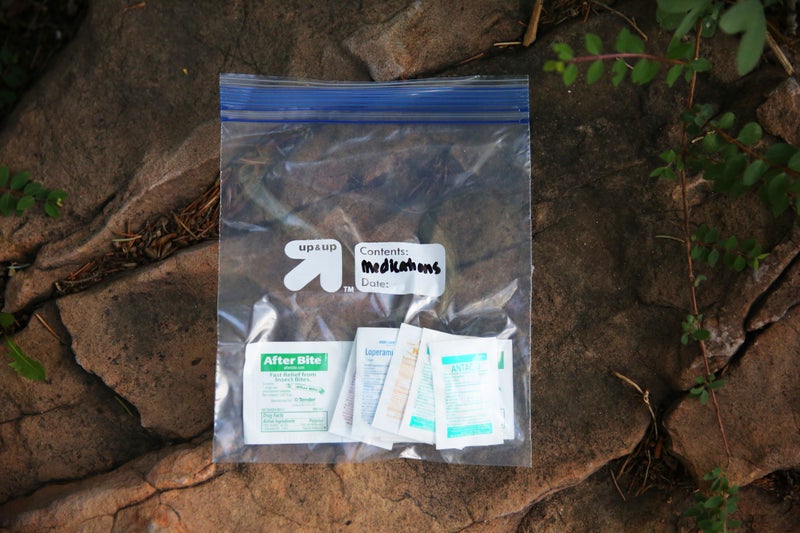 Bandages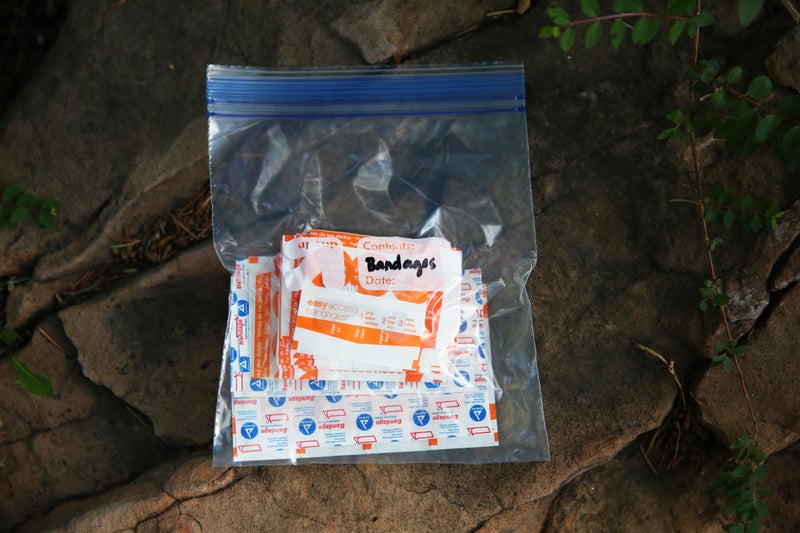 Other Items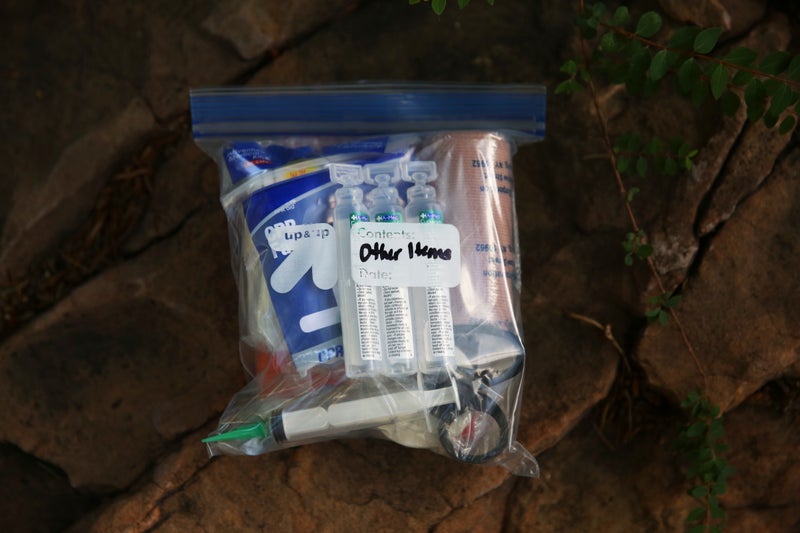 If you're going to be out for a longer period or in situations where you're more liable to suffer a big injury, consider adding these items to your kit:
Keep in Mind
To get the most out of your first-aid kit, design it for your specific trip. For example, if you're going climbing, bring extra medical tape and climbing balm to treat finger injuries. Ask your trip mates if they have any allergies you should be aware of and pack accordingly.  
Get into the habit of making sure your kit is fully stocked before every trip—a laminated checklist with everything you need will help you keep tabs on what needs restocking.