The Tech Startup That Wants to End Avalanche Deaths
Utah-based Mountain Hub is out to crowdsource backcountry safety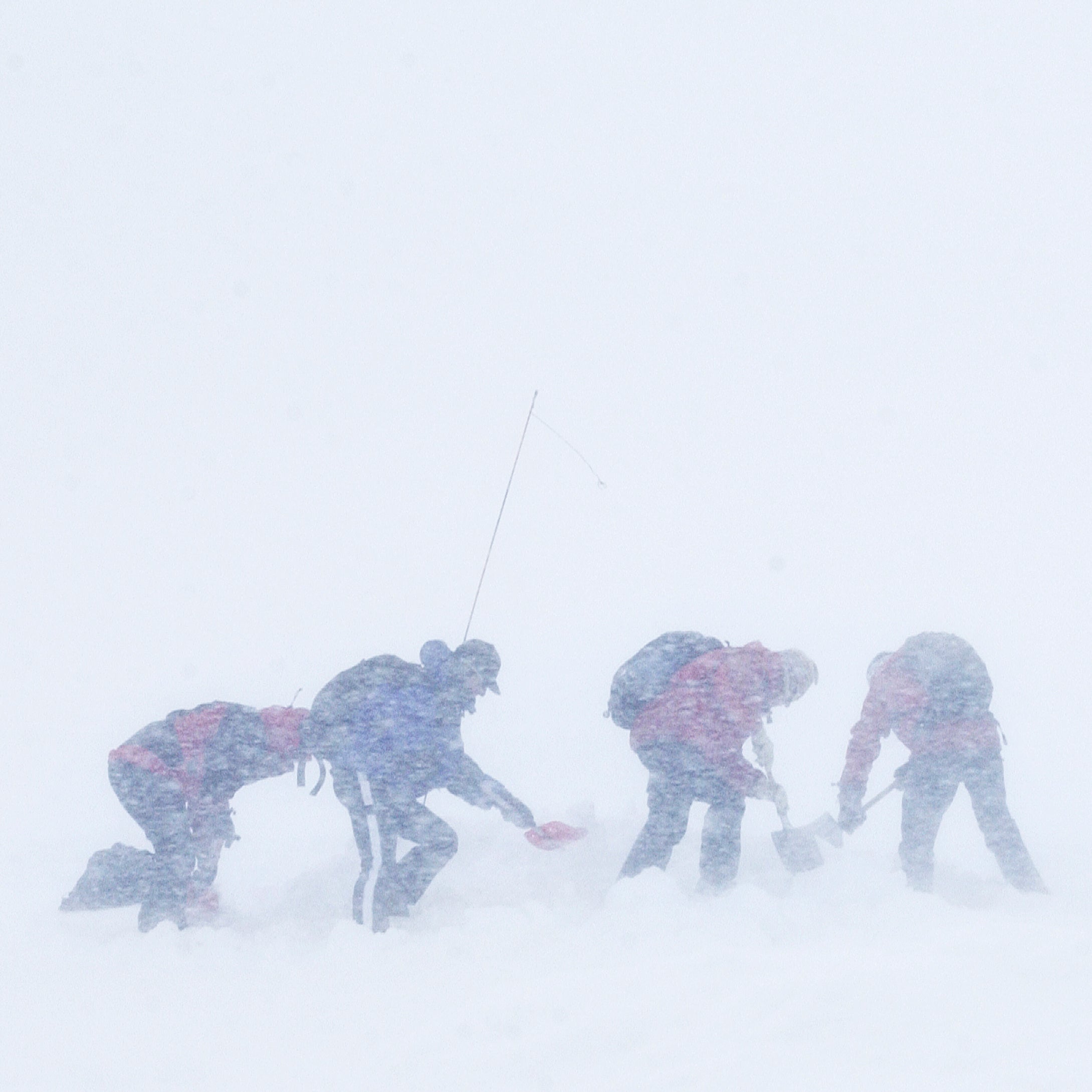 Aurora Photos/Menno Boermans(Photo)
Heading out the door? Read this article on the new Outside+ app available now on iOS devices for members! Download the app.
In February 2011, Brint Markle and three friends were skiing the uncontrolled back side of Mont Fort in Verbier, Switzerland. It was a great day for poor decisions: the powder deep, the sky blue, the stoke high. "I think our skiing experience was above our education," Markle says today.
One of the skiers took an aggressive line. The slope ripped out. Markle watched, helpless, as the avalanche swept his buddy 750 feet down the mountain, siphoned him through a cliff band, and spat him out at the bottom, partially buried but unharmed. The group later heard that, shortly before the incident, another slide had occurred on a similar slope just a ridge or two away. "I just remember thinking, Gosh, had we known a bit more, we wouldn't have been out there," Markle says.
That dodgy experience drove Markle to cofound Mountain Hub (formerly Avatech), a startup in Park City whose avalanche tools—including the company's website, app, and probe—are designed to help people instantly share safety information, along with route descriptions, alerts, trip reports, pictures, and topo maps. In doing so, the company is creating the kind of backcountry buzz not heard since the rollout of Dynafit bindings. 
The philosophy behind Mountain Hub is simple: if people have more information at their fingertips, and can share it instantly, they'll be better equipped to avoid ­avalanches and other hazards. Today we grab the info we need to play outside from a buckshot of e-sources—Gaia for maps, AllTrails for hiking suggestions, Strava to time those outings and claim bragging rights. Mountain Hub wants its platform to be the one tool to rule them all—with our help. 
Say you wanted to go skiing this weekend in the North Cascades. First you'd log into Mountain Hub's website to check the latest conditions of the bergschrund below the summit and any beta on the bear problem at high camp. Next you'd digitally plan your route and download the topos to your phone. Then you're out the door. You can post updates to Mountain Hub during your trip—in fact, the company is banking on crowd participation. If you see a sketchy cornice above a skin track, you can snap a GPS-tagged ­photo and upload it to the app for others to see. (When you're out of range, the data is stored for later.) Thus a mountaineer or mountain biker becomes both contributor and consumer, adding to the hive mind's knowledge even while benefitting from what others post.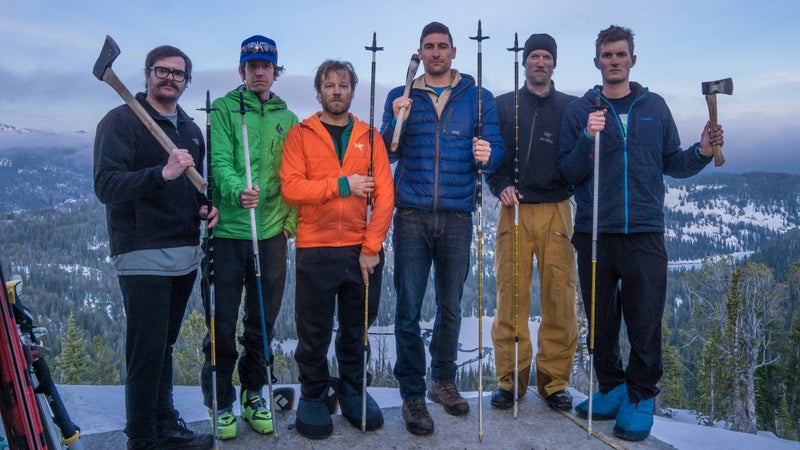 The project raises an intriguing question: Can we crowdsource safety? 
Mountain Hub is a two-product company. Its first to make a splash, appearing in 2013, was a piece of hardware—a long collapsible probe that, when thrust deep into the snowpack, gives thousands of readings per second about the snow's layers. The readings appear on a screen atop the probe and can help users interpret the snowpack's stability. Data on the device's effectiveness is still forthcoming, but many are impressed with Mountain Hub's potential to advance snow science. "I'm incredibly excited about this," says Jordy Hendrikx, director of the Snow and Avalanche Laboratory at Montana State University.
This fall the company unveils the ingenious Scope ($499), which shrinks improved snowpack technology into the handle of a ski pole and sends the data to a user's cellphone. Aimed at ski guides and backcountry skiers with advanced avalanche training, the Scope is "not a magic wand," emphasizes brand president Thomas Laakso, nor does it give a "red light/green light" on whether to ski a slope. Rather, it's designed to be used incrementally during a ski day for quick peeks beneath the surface, sending info back into Mountain Hub's network to create a broader look at conditions.
"When it comes down to the safety of our community, there's a culture of contribution," says Laakso. 
The philosophy behind Mountain Hub is simple: if people have more information at their fingertips, and can share it instantly, they'll be better equipped to avoid avalanches and other hazards.
That's the vision, anyway. Mountain Hub has a relatively modest 12,000 or so users to date, almost exclusively pros, patrols in ­places like Jackson Hole and Breckenridge, and search-and-rescue groups. Users contrib­uted 35,000 data points last winter. The company makes its money through a mix of subscriptions ($5 a month for individuals, more for organizations) and other means, such as probe sales. But Mountain Hub will only ­really succeed if lots of people buy into the idea, log in (often), and post many observations. It's fully reliant on the community.
Not everyone is sure that more info means more safety. "I think the idea of collecting data from the field and sharing it is great," says Ethan Greene, director of the Colorado Avalanche Information Center. But the problem generally isn't that people don't have information, he says. It's that people don't understand it or don't listen. 
"If we provide people with a lot more raw data, does that increase their safety?" Greene says. "I think that's an open question."
Lead Photo: Aurora Photos/Menno Boermans
Trending on Outside Online