Northeast Adventures
Maine's Legendary Hiker Hostel Just Got Even Better
New owners are revitalizing Shaw's, the beloved hostel on the Appalachian Trail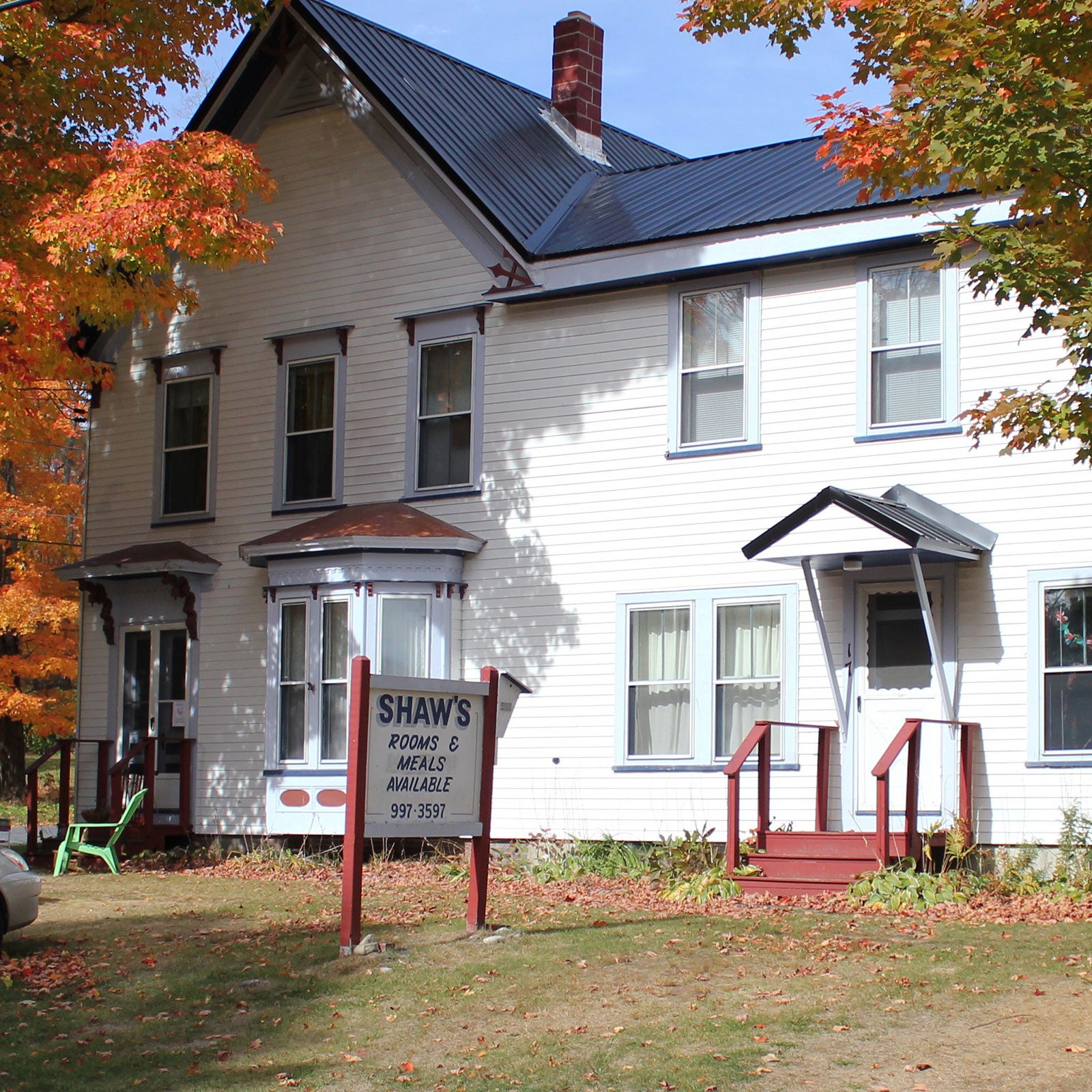 Heading out the door? Read this article on the new Outside+ app available now on iOS devices for members! Download the app.
As an Appalachian Trail thru-hiker in 2008, Kimberly "Hippie Chick" Hester thought running a hiker hostel would feel like hosting friends for a party every day. Six years later, when Hester and her thru-hiker husband, Jerrod (trail name "Poet"), bought Shaw's, the iconic hiker hostel on Maine's AT, she put her hypothesis to the true test.
"There are no days off. It's a crazy-busy, seven-day-a-week job from June through October," says the 38-year-old Kimberly.
And the bit about transient hikers feeling like friends? "They definitely do," she says. "There's a wonderful camaraderie among hikers, so running Shaw's does feel like having friends over all the time."
Shaw's Hiker Hostel has long been a community center of sorts. Monson is the first town southbound AT hikers reach after traversing the celebrated 100-Mile Wilderness. But in the 1970s, the town had no restaurants. So, in 1977, Keith and Pat Shaw started cooking lavish breakfasts for hungry thru-hikers at their Monson home, located just off the trail. Soon, "Old Man Shaw" and his hiker hostel grew into the stuff of legend.
"People have told me that you got this sense from Keith Shaw that he'd do anything for you," Kimberly says. Shaw would drive out in stormy weather to pick up hikers on the trail. He cooked all-you-can-eat breakfasts ordered by number: Call out "four," and you'd get eggs, pancakes, bacon, and sausage—four of each. "He was a total character from rural Maine," Kimberly says, "and people thought he was hilarious."
Shaw died in 2004. His son, "Junior," ran it for a year before selling it to longtime Monson resident and retired schoolteacher Dawn MacPherson-Allen, who soon grew weary of hotelier life. In 2014, Kimberly's parents, who run an AT hiker hostel in Millinocket, Maine, told her that Shaw's Hiker Hostel was up for sale. Hippie Chick and Poet took the plunge.
These days, the Hesters, who had been working as schoolteachers in Florida, spend half the year in Monson, population 680. They take winters off to travel—Jerrod thru-hiked the Florida Trail last year—and to homeschool their two kids.
The Hesters are also keeping some of Shaw's traditions alive. Belly-filling breakfasts ($9) remain part of the hostel's experience; Jerrod even cooks them in Shaw's original cast-iron skillets. Eggs are still cooked to order, only now "three" is the standard number for everyone. The pancakes now feature Maine blueberries and are served with fresh-ground coffee. "I didn't want to drink lousy coffee every morning," Kimberly jokes.
The Hesters also made a few other changes. They stocked the hostel with a banjo, mandolin, guitar, and steel drum to facilitate impromptu jam sessions. And they replaced the hostel's flooring. "We wanted to keep the eclectic look, but the place needed a bit of renovating," Kimberly explains.
Additionally, the couple created a gear shop so they could offer southbounders the same kind of gear makeover that the famous Mountain Crossings offers northbounders arriving at Neels Gap in Georgia. "Poet and I spent $1,000 there to replace our two-person sleeping bag and my too-small boots," Kimberly recalls. Jerrod conducts load-lightening "shakedowns" at Shaw's and sells lightweight performers from brands such as Big Agnes, Leki, Jacks R Better, and Hyperlite Mountain Gear.
The Hesters even established a new tradition of their own: Each hiker to arrive at Shaw's (where doubles go for $60 and bunks cost $12 a night) is greeted with a complimentary PBR or soda. "We want to let people know it's comfortable here, that we're not all about rules right away," Kimberly says. "People really appreciate it. And they're glad that Shaw's is still open, that someone cares enough about it to keep it open."
Lead Photo: Courtesy Shaw's Hiker Hostel