The Daily Rally
Gabaccia Is Taking Her Slow-Me-Down Medicine
When the thru-hiker's dream trip was cut short, she learned that failure is just a chance to reset your goals to match your reality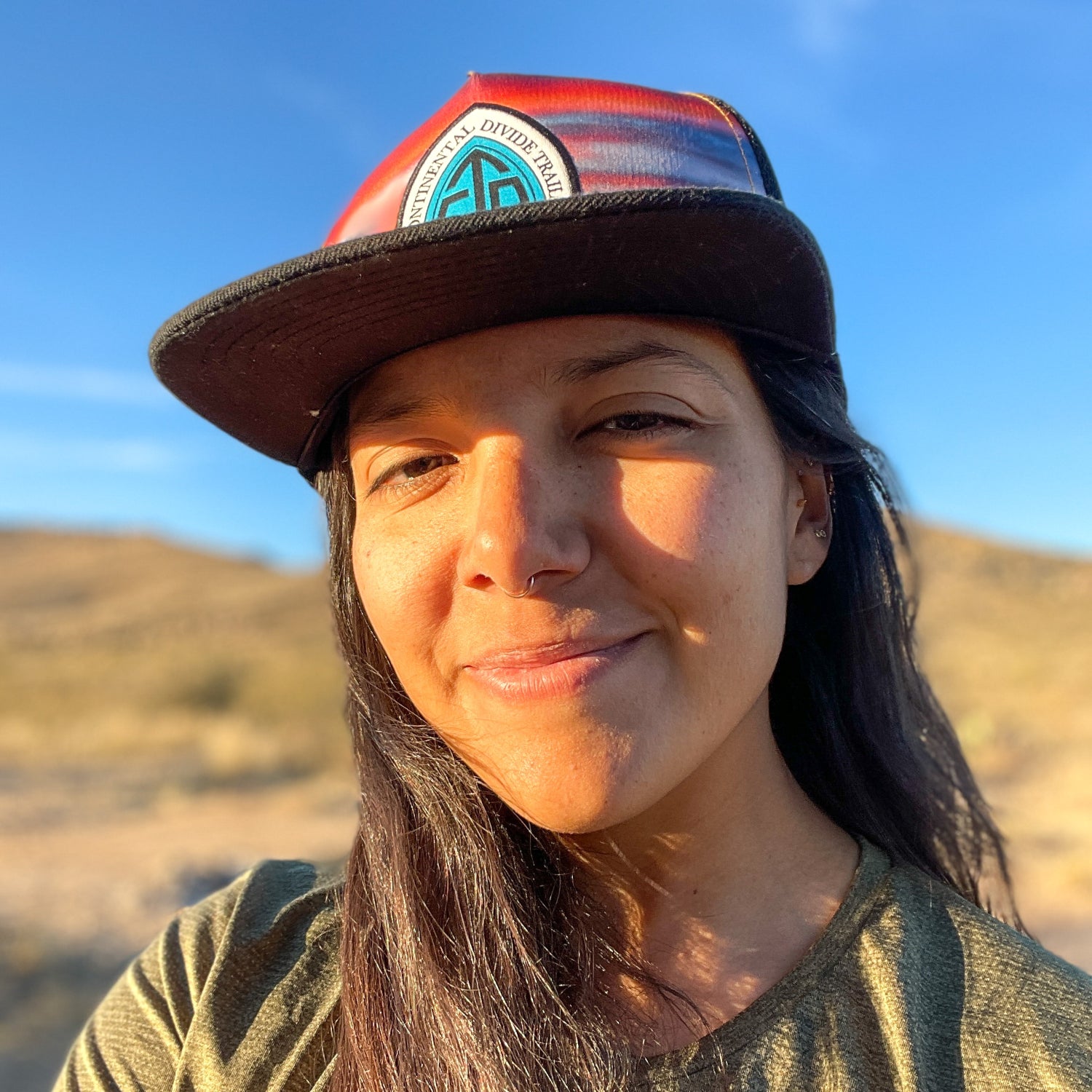 Courtesy Gabaccia
Heading out the door? Read this article on the new Outside+ app available now on iOS devices for members! Download the app.
Gabaccia told her story to producer Stepfanie Aguilar for an episode of The Daily Rally podcast. It has been edited for length and clarity.
I am really proud when it comes to pain tolerance, so I was like, I feel like I'm not in that much pain. But, it was in that moment when I thought, Geez, if this gets infected, it's probably not going to be good at all."
It was so short. I mean literally like, Yes, I'm living my dream, and the next day I'm not. I'm living my nightmare.
I am currently tuning in from Taos, New Mexico, which is Ancestral Pueblo and Jicarilla Apache land. I am an outdoorist, a passionate conservationist, and I am the executive director of a nonprofit called The Outdoorist Oath, where we equip people with tools to ally planet, inclusion, and adventure. And I am also a National Monuments fellow at an organization called Nuestra Tierra.
Going on a long trail has been my dream. Having recently moved to New Mexico, I decided to go on a thru-hike on the Continental Divide Trail. I did all my training here. I was very lucky to get support from my work to take a month off to do this trail.
The whole crew kind of got together and organized this really cool sendoff camp out, in literally below zero-degree weather. It was a party for sure. After we broke camp, everybody went their own separate ways.
I was really nervous. But mostly I was just really excited and in a little bit of disbelief that I was going to go on a thru-hike. I had a 26 mile-per-day schedule to actually go across the whole trail in a month.
My whole first day felt really awesome. There was all this beautiful yellow foliage, patches of aspens, and just seeing the crunchy leaves on the ground. I kept seeing all these tracks from different animals and that just always gets me really excited. I couldn't believe that that was gonna be my life for the next four weeks.
I started feeling like a little bit of a hot spot in my shoe, and I was like, Oh, that feels … not great, but not terrible. I think I probably stopped around mile 11 or 12. I treated it, kept going.
The next day, I walked my miles as normal. I did feel some discomfort from the blister, but I've had so many blisters while on trail before, it's not a red flag. I've heard a lot of stories about people that get taken out of the trail from the blisters, but that's not me. I push through that.
When I stopped for lunch, around maybe mile 30, I took my shoes off again. And it just didn't look great.
There was a lot of flesh because I had blisters inside the original blister area, and so it was getting really deep. This is a little extra from what I've experienced before. I thought, What if this gets infected? OK, I should grab my Garmin, text my husband, "Hey, I think I need you to pick me up."
In that moment I just remember feeling just really stupid. I feel like a blister is something so preventable, and there's just a million things that I could have done to avoid it. But I knew it was the right thing.
My foot started feeling really, really bad, and by the time I got to the truck, Roberto was like, "Oh no, this is already really bad." And I was like, Oh shit. How many days am I gonna have to stay off trail?"
Geez, that week was really tough. I feel like I was just crying every day. Not just from the emotional pain, but the actual physical pain of all the healing treatments for the wound, because I was literally rubbing salt on the wound and dipping it in boiling water, which had more salt in it, because that's the way of the ancestors.
I've never screamed from pain in my life. So I just got to scream three times a day every day. Every night I had that decision to make where it was like, Do I get back on the trail tomorrow? Do I rest another day?
Right around day five was when I made the decision to not get back on the thru-hike. Because it was gonna be a lot to ask my body to do after having been through that healing to go back to 26 miles per day.
My friend Angela, when I told her I had to exit the trail, she told me that wounds are very good slow-me-down medicine. That's what I kept telling myself. This is life telling me that this is not my time to hike a marathon a day. This is my time to slow down and embrace that.
So I thought, Why don't I do little backpacking trips here and there? I can be on a more flexible schedule, and I wasn't gonna do it alone anymore. I was really lucky that my husband was able to come along with me.
It's interesting. Ultimately, what I wanted was to spend more time outdoors because I had been so busy behind a computer. My goal was to see the state of New Mexico on the Continental Divide Trail, so I still achieved my goal. I just changed the method.
The power of being able to reframe your goals as your situation changes has been the overarching lesson in this whole story for me.
Gabaccia is a first generation American outdoor advocate, consultant, and multidisciplinary storyteller. On Instagram, she's @gabaccia.
You can follow The Daily Rally on Spotify, Apple Podcasts, Stitcher, or wherever you like to listen, and nominate someone to be featured on the show here. 
Lead Photo: Courtesy Gabaccia
Trending on Outside Online