Jeff Garmire Credits His Life to Thru-Hiking
Hitting the trail has been a lifeline for the record-setting thru-hiker's ongoing battle with depression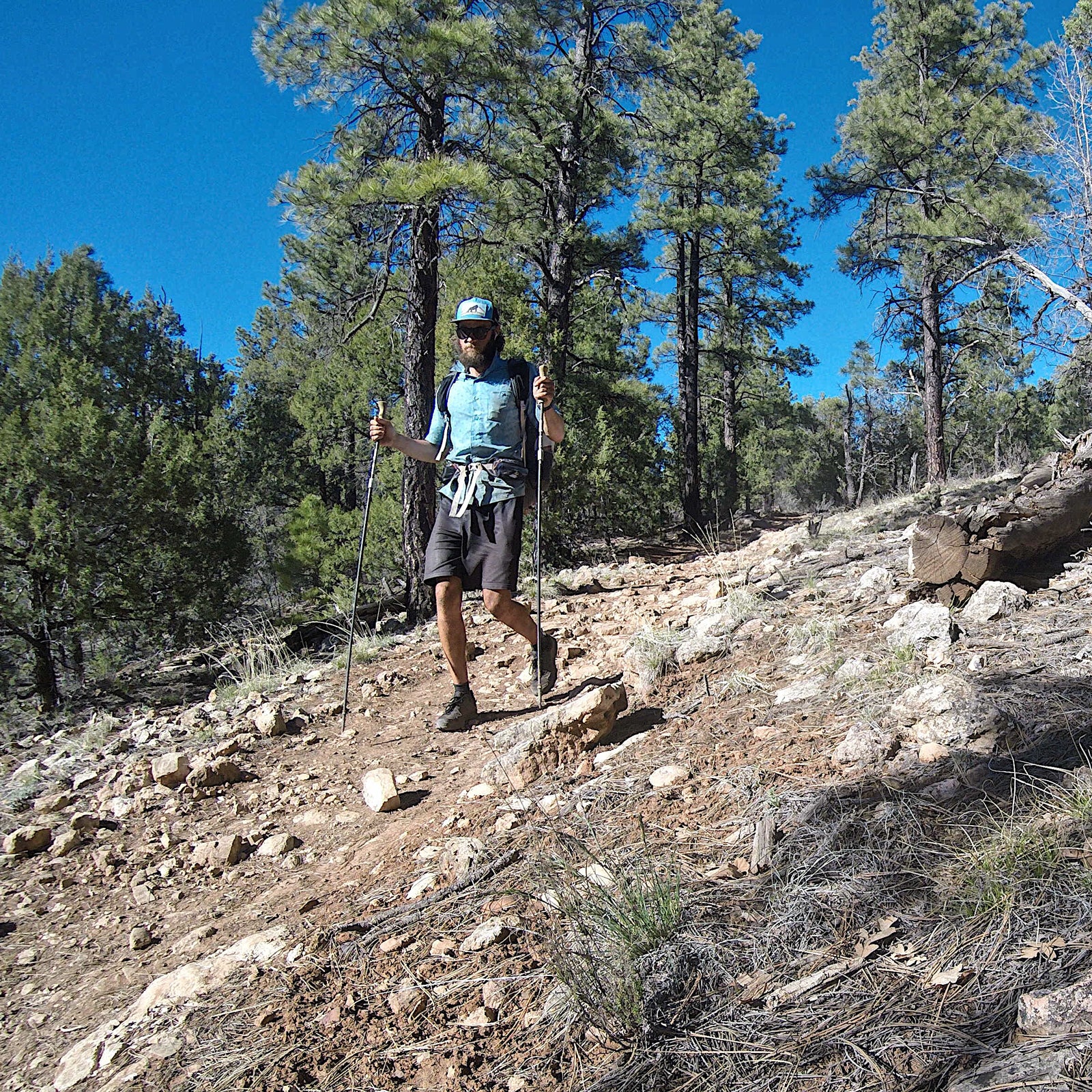 Heading out the door? Read this article on the new Outside+ app available now on iOS devices for members! Download the app.
If you or someone you know is having thoughts of suicide or self-harm, call the National Suicide Prevention Lifeline toll-free from anywhere in the U.S. at 1-800-273-8255. 
This year, Jeff "Legend" Garmire, 28, turned heads when he recorded the fastest known time on three different trails—the Arizona Trail (which has since been broken); the Pinhoti Trail, which goes through Alabama and Georgia; and the Long Trail, in Vermont. He calls himself a thru-hiker, but he operates at the speed of an Olympian, gracefully running over scree fields and ice chutes.
"Three years ago, I would've been in southern Colorado," he said when I spoke to him in September. In 2016, he was on the Continental Divide Trail, the last leg of his calendar-year triple crown (completing the 3,100-mile Continental Divide, the 2,190-mile Appalachian, and the 2,650-mile Pacific Crest Trails). His 8,000-mile adventure included fording the Kennebec River in Maine during the winter and being charged by a grizzly bear in Montana, but the most vital piece of his story is how he got started. 
"I was working like 70 hours a week. And I tried to find stuff to do, but it didn't really make me happy," he said.
Garmire is one of 17.3 million adults in the United States who have experienced a depressive episode, according to a 2017 survey from the National Institute for Mental Health. Depression has been part of his life since adolescence. When he was young, he buried how he felt, which he said made the feelings more intense. In middle school, he began cutting himself. According to the American Psychological Association, 17 percent of adolescents self-harm themselves, and there's a link between that behavior and eventual suicide attempts.
"When you feel like you don't have control over life, cutting is one thing you are controlling," he said. 
Depression has continued to dart in and out of his life, particularly during moments when he didn't feel like he was working toward something.
Growing up in Washington State, Garmire lived relatively close to the Pacific Crest Trail. When he was a teenager, his parents picked up a pair of hikers and gave them a good meal at the family cabin. This brief encounter was his first exposure to trail culture. It didn't take long until he was planning his own thru-hike, and in 2011, at age 20, he set out on the PCT—a trek he has completed three times since.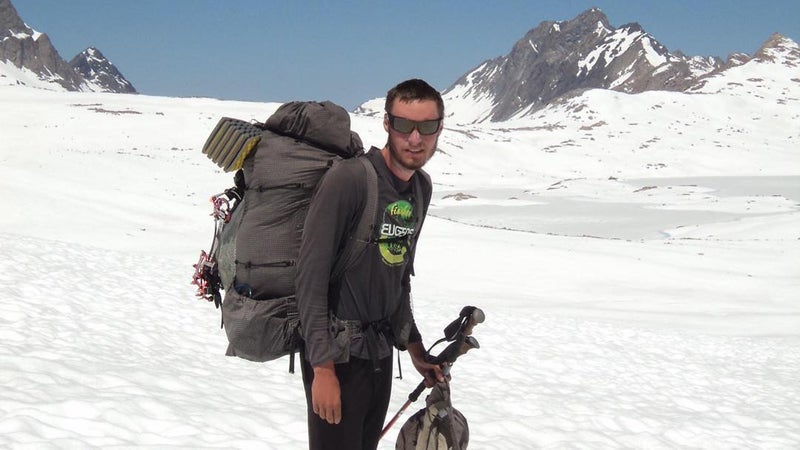 "On the PCT, I was very happy," Garmire said. But depression never really goes away—it comes in waves. 
In 2014, he moved to Colorado to begin a career in finance. The stability of the corporate world fed his bank account, but any semblance of excitement evaporated behind a veil of spreadsheets.  
After two winters in the Rockies, Garmire was spent from fighting depression. Sitting in a dusty cubicle felt suffocating compared to the freedom he found in the wilderness. Sadness succumbed to hopelessness, and he wondered if his entire life would be spent in captivity. 
That's when he got the idea to leave his job and attempt the calendar-year triple crown. For Garmire, there was nothing that provided more clarity than an intense, physical challenge, and hiking those three trails in a single year would do exactly that.  
Garmire had previously only hiked the PCT, and the brutal winter temperatures he experienced on the Appalachian Trail were unlike anything he'd ever seen—in the Smokies, it dipped to minus 20 degrees, and his shoes and socks repeatedly froze. Yet quitting his job before had saved his life and that truth fueled the fire that carried him across all three trails. He was only the fourth person to have completed the triple crown when he finished in late 2016, and he published a book about the feat in September 2019.  
He also used his triple-crown hike to raise more than $12,000 for the American Foundation for Suicide Prevention in 2016, though at the time he did not share details of his own struggles with mental illness.
"I think the biggest problem with suicide and depression is the stigma against talking about it," Garmire said. "No one wants to admit that things aren't perfect. And that attitude contributes to it being such an epidemic in young people." 
After the triple crown, he returned to the corporate world, and it didn't take long for him to sink back into depression. He tried running 70 miles a week, and he got a fish named Sushi. But he still couldn't shake it, so he quit his job again and left to hike the Great Western Loop, a 7,000-mile route that covers portions of the Pacific Crest, Pacific Northwest, Continental Divide, Grand Enchantment, and Arizona Trails as it winds its way over the mountains and through the deserts of the American West. It took him 208 days and 15 hours. He's only the second person to have ever completed it. 
"I think the biggest problem with suicide and depression is the stigma against talking about it," Garmire said. "No one wants to admit that things aren't perfect. And that attitude contributes to it being such an epidemic in young people."
It's not a coincidence that some of the greatest accomplishments on the trail happened after the hardest chapters of his life. Hiking the Great Western Loop "sounds like a rash decision, but I would've definitely killed myself if I didn't go and do that," Garmire said. 
He also credits his close relationship with his sister as "a bright spot in some dark times." But long trails provide a kind of clarity he seeks. 
In the eight years since first setting out on the PCT, Garmire has hiked nearly as many miles as the circumference of the earth. Discovering his love for hiking offered him an outlet. It became his lifeline, a strategy he's used to manage depression time and time again.
"I think it's always going to be there," Garmire said when asked if depression still affects him. "I don't think you ever beat depression. You just find a way to overcome and compartmentalize."
Lead Photo: Courtesy Jeff Garmire