The Most Haunted Hikes in the U.S.
These trails thrill hikers with more than just scenery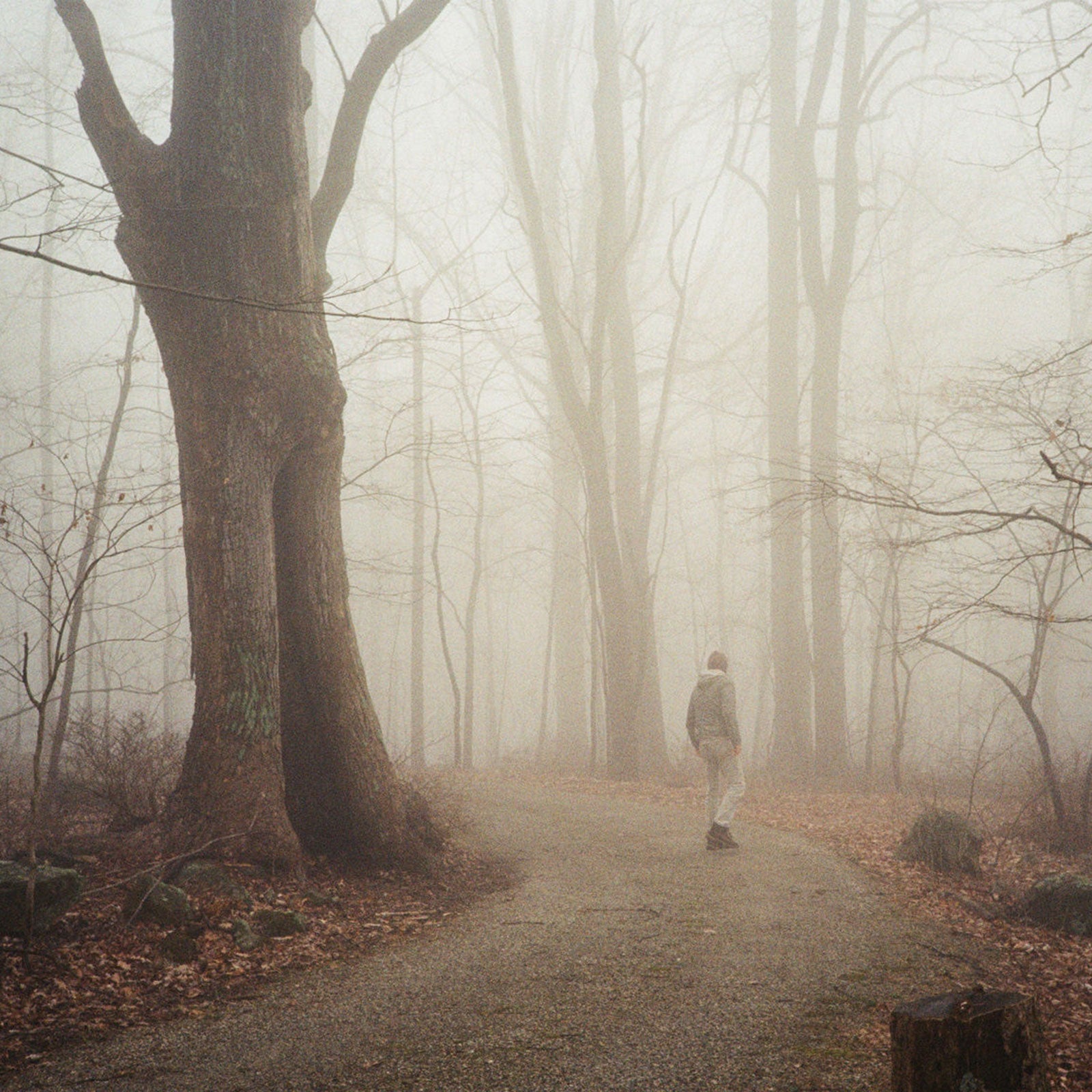 Heading out the door? Read this article on the new Outside+ app available now on iOS devices for members! Download the app.
The story goes like this: A young Mohican woman named Bash Bish, accused of adultery, was lashed into a canoe and pushed over the top of Massachusetts' highest waterfall. Though the pool at the bottom of the falls is relatively small, her body was never found. Since then, more than 25 people have died at the waterfall, now called Bash Bish, primarily from misguided cliff jumps and falls—and rumor has it that their ghosts still linger around the boulder-studded pools. Hikers have told the website America's Most Haunted that they have glimpsed the figure of a girl (Bash Bish, perhaps?) watching them from behind the falls.
Mist might explain that ghostly outline. So could crowds. Come July, this corner of Massachusetts' Taconic Mountains attracts plenty of hot and sweaty pilgrims, so it's conceivable that the figure behind that watery curtain is actually a living, breathing adventurer rather than a long-dead Native American.
Assuming you don't add to Bash Bish's tally of deaths, it's a good idea to climb to the top of the falls for panoramic views across the mountains that separate New York and Massachusetts. Wire fences drilled into the rocky summit now keep hikers from swan-diving to their demise—from this highest perch, at least. Gaze down into Bash Bish's rocky maw, then descend to the bottom of the falls to swim in the pool and conduct your ghost patrol.
You can track more paranormal activity at these, um, haunts.
Manoa Falls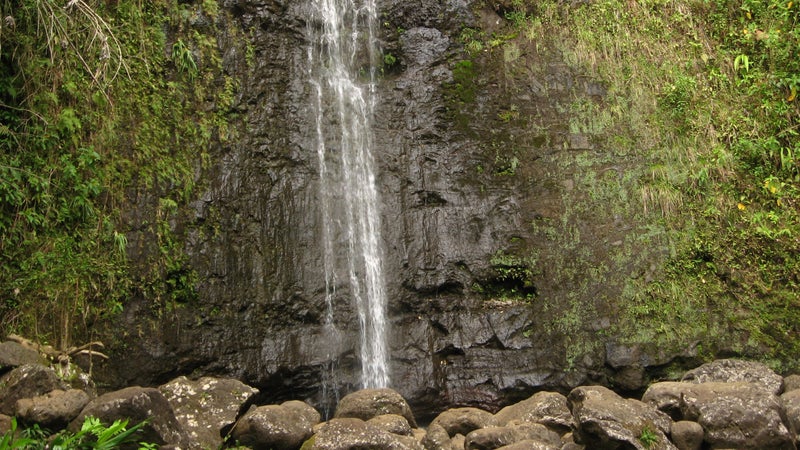 Oahu, Hawaii
Tales of the night marchers abound throughout Hawaii, where people claim to have seen ghosts marching to an ancient and primitive drumbeat. These night marchers, or hukai'po, sometimes appear as warriors in armor. Other apparitions look like Hawaiian royals. Typically, they carry torches and walk in processions that hover above the ground, though some observers have reported seeing footprints in their wake.
As their name suggests, the night marchers generally appear after sundown, but a few sightings have been reported during daylight hours, and Manoa Falls is one of their hot spots. This 150-foot waterfall, reached via a 1.6-mile out-and-back hike, is also popular with tourists—but if you see the hukai'po, local wisdom dictates that you should play dead by lying on the ground and averting your eyes out of respect for the walking deceased.
Vernal and Nevada Falls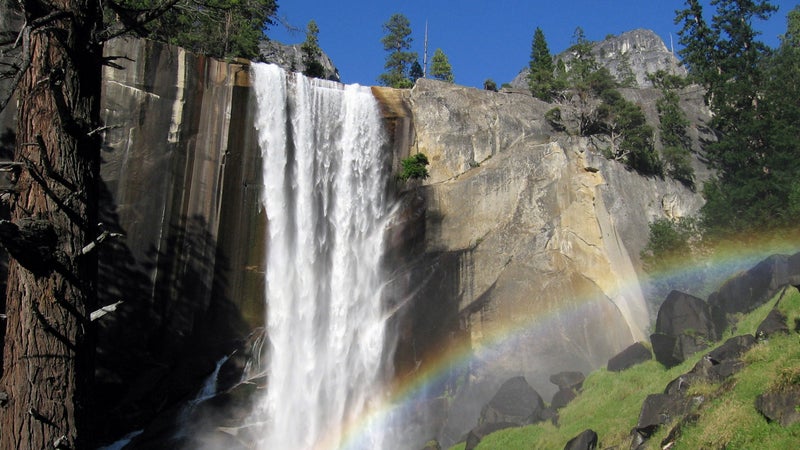 Yosemite National Park, California
Lots of people have died by slipping and falling near Yosemite's waterfalls. The aptly named Mist Trail to Vernal Fall (three miles round-trip) and Nevada Fall (seven miles round-trip) leads hikers onto wet rocks, where footing is precarious—and the temptation to snap selfies becomes irresistible. But Yosemite area folklore blames at least some of those tumbles on an evil spirit named Po-ho-no.
The story takes its genesis from Miwok tales of Po-ho-no, a trickster figure that takes the shape of an impish wind capable of shoving people off cliffs. If you remain a sensible distance from any precipice, Po-ho-no can't hurt you. But should you succumb to the temptation to creep to the edge and peer over? You just might feel a shove on your shoulder before your wingless flight.
Ghost House Trail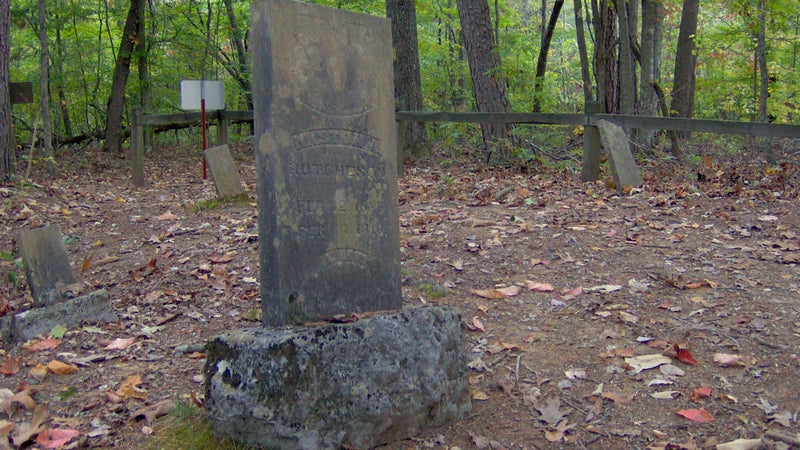 Big Ridge State Park, Tennessee
Tales of heartache and woe abound in the southern Appalachians, where poverty and isolation have made life hard for the people who've hacked out a living in these hills. One such story documents how homesteader Matson Hutchinson lost his daughter Mary to tuberculosis in the late 1800s. But her cries are said to live on: People visiting the spot where the home once stood claim to have heard sounds of suffering from an invisible young girl.
The 1.2-mile loop also visits the family cemetery, which has given rise to even more ghost stories. Some hikers claim that their photos of the tilting headstones (dating from 1907 to 1929) included the occupants' spirit shapes standing behind the markers. Should those not appear in your snapshots, search instead for a man in gray pants and a red flannel shirt—the apparition of Mason Hutchinson, who's rumored to appear throughout the woods where he once worked.
Lead Photo: David Rothschild/Stocksy