Letters and Photos from Christopher McCandless
A treasure trove of unpublished letters and never seen photos offers a fresh perspective on the adventures of Christopher McCandless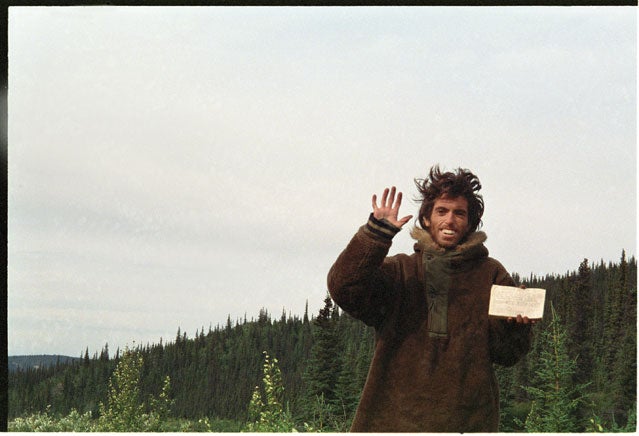 Courtesy of the McCandless Family
Heading out the door? Read this article on the new Outside+ app available now on iOS devices for members! Download the app.
In the years since the 1992 death of American wanderer Christopher McCandless in backcountry Alaska—inside a derelict Fairbanks City Transit System bus numbered 142—the site has become a pilgrimage destination for fans of Jon Krakauer's 1996 book Into the Wild and the Sean Penn–directed feature film that followed in 2007.
McCandless in Seattle

McCandless in Seattle, 1990
Postcard to Jan Burres

Christopher McCandless's postcard to Jan Burres
Jan Burres and her partner, Bob

Jan Burres and her partner, Bob, in Orrick Beach, California in 1990
In March, 18 people much closer to McCandless's story gathered at the bus, sipping hot chocolate and swapping memories about the Virginian who'd touched so many lives before his death at age 24. His parents, Walt and Billie McCandless, were there. So were Wayne Westerberg, the South Dakota grain farmer McCandless had worked for, and Jan Burres, the "rubber tramp" he'd met during his travels around the West between 1989 and 1992. For many, this was their first trip to the bus.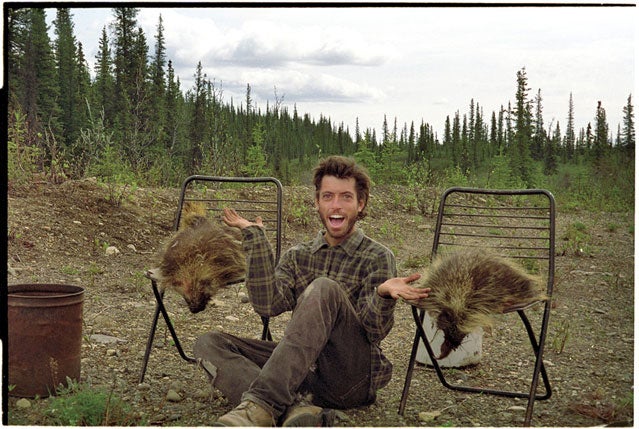 The gathering took place to mark the completion of a new book, Back to the Wild: The Photographs and Writings of Christopher McCandless, filled with the raw material of McCandless's adventures. Set for release in July through Amazon, the book includes a foreword by Krakauer, 200 of McCandless's photographs (including the final self-portrait, shown here, taken outside the bus), and postcards and letters. Published by the family, Back to the Wild was funded by the Christopher Johnson McCandless Memorial Foundation, which distributes its assets—20 percent of the royalties from the Into the Wild book—to charitable causes.
McCandless had given much of this material to Westerberg, who made copies for himself and then turned the archive over to Chris's parents after Chris's death. For a long time, it was too painful for his family to revisit. "All those pictures were in a bank vault for more than a decade," says Walt, now 75, who lives with 66-year-old Billie in Virginia Beach. "I didn't look at them. It took me three years to read Jon's book."
The artifacts remained in a safe-deposit box until 2007, when Krakauer noticed that several of McCandless's photos had been obtained from Westerberg and published without permission by the ­magazine Men's Journal prior to the release of the film. Krakauer told Walt that he needed to copyright the photos. Later, Walt plunged in and realized that publishing some of the material would be a way for Chris "to write his own story."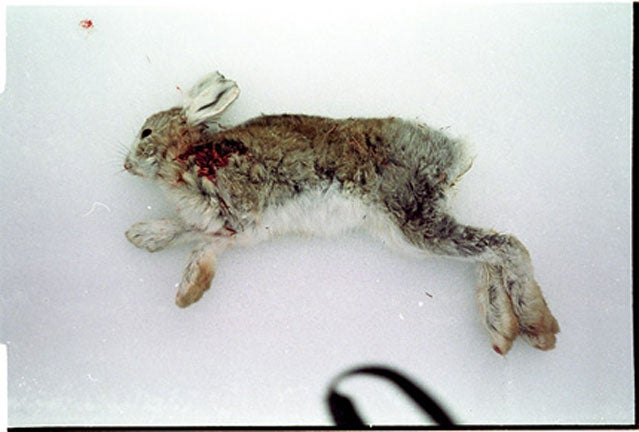 He was right. The photos chart McCandless's epic canoe trip down the Colorado River, his abandoned car in Arizona, his work with Westerberg on the plains of South ­Dakota, and his joyous existence and gradual starvation in Alaska. In one previously unpublished letter, he encourages Russell Fritz, the retiree he'd befriended in Salton City, California, to follow his itinerant path:
[G]et out of Salton City.… You should pick up hitch hikers, for they are generally good people.… And you must do it economy style, no motels, do your own cooking, as a general rule spend as little as possible and you will enjoy it much more immensely.
Back at the bus, the sun was dropping, prompting trip guide and Fairbanks weatherman Ed Plumb to remind the group that the temperature was about to do the same. The McCandlesses zipped up their borrowed parkas, took a last look at Fairbanks 142, and closed a painful chapter in their lives. "Writing the book completes the journey for me," said Walt.
More on the Mystery of Chris McCandless
Trending on Outside Online