Why the PCT's Most Iconic Trail Angels Are Retiring
Thru-hiker traffic on this western trail is growing faster than the volunteer community's ability to handle it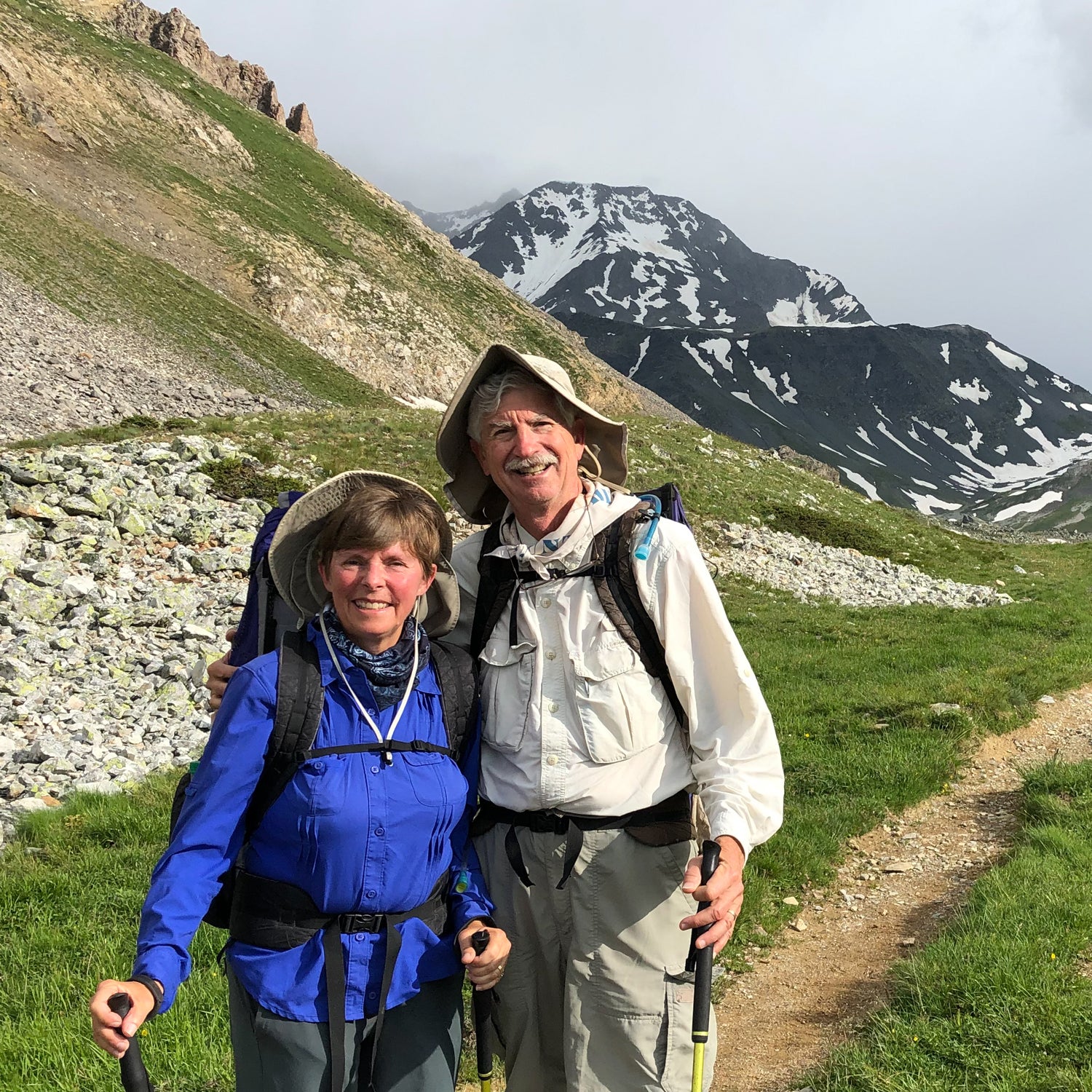 Heading out the door? Read this article on the new Outside+ app available now on iOS devices for members! Download the app.
Thru-hikers on the 2,650-mile Pacific Crest Trail have long relied on the kindness of strangers to get them through difficult stretches. Trail angels fill water caches, open their doors to smelly hikers, and run shuttles to and from towns. But after nearly a decade of explosive foot traffic on the PCT, some of the most well-known volunteers are closing their doors. 
It's not difficult to see why trail angels and local communities are shifting how they interact with the PCT. While COVID-19 put a damper on the 2020 hiking season, over the past two decades, interest in hiking it has skyrocketed. There were just 131 recorded completions in 2000. There were 1,177 reported completions in 2018, the highest number ever. And of the 7,888 permits issued last year, 919 hikers made it all the way. The growing interest hints at a looming problem: PCT thru-hiker traffic is growing faster than the community's ability to handle it.
Barney "Scout" Mann and Sandy "Frodo" Mann are two of the PCT's most well-known trail angels. They began hosting thru-hikers at their San Diego home in 2006. The couple offered an iconic pit stop for those starting a northbound thru-hike or finishing their southbound journey. But after years of hosting hikers, they decided 2020 would be their final season. 
During their first year as hosts, Scout and Frodo welcomed 17 hikers into their home over the course of the season. In 2019, the couple hosted 1,200 people. "In 2007, you started when you wanted to. There was a very different network of trail angels that could handle those kinds of numbers," says Scout.
Now Scout and Frodo are preparing for retirement. "We've been chipping away at Frodo's bucket list," Scout says. "We have a grandson and another one on the way. It's not cheap to do this." Shuttling hikers to the terminus and arranging airport pickups takes time and effort. The hiker season commands complete immersion, and they're ready to close down.
They've also noticed how the the repercussions of increased traffic has taken a toll on other volunteers. "At any given time, we usually have one to three volunteers living with us," says Scout. "It's a lot. I've seen a couple trail angels go on probably a couple years longer than they should. And as hiking season wore on, these people were tired and annoyed."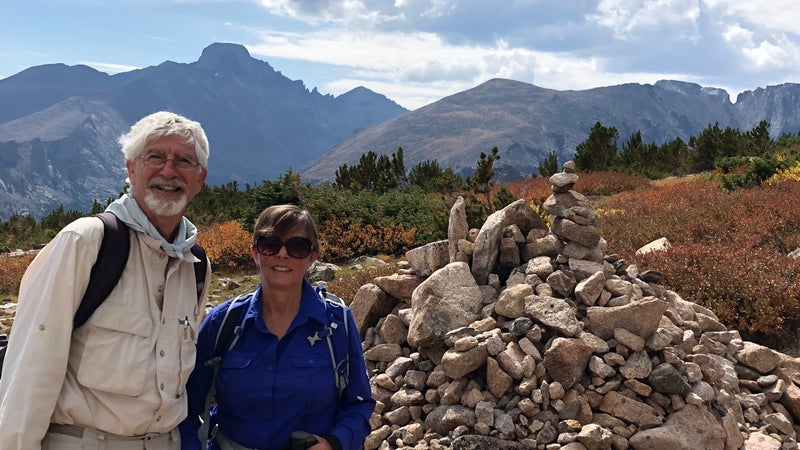 As Scout and Frodo began hosting more hikers, they started noticing changes. It used to be that those tackling the PCT were lone-wolf characters—people who were comfortable spending five months alone in the wilderness. But the growing interest in the trail is creating a different environment. "I think there has been an increase in the party atmosphere," says Scout.
Despite the large number of guests Scout and Frodo have seen wander into their living room, Scout notes: "We've had over 6,000 people stay with us, and we've never had anything stolen, ever." 
The two have become close friends with many of the hikers they've hosted. And the cultural experience of getting to interact with the majority of PCT hikers passing through—many of whom come from abroad—yields benefits of its own. But it's clear that change is coming. Scout suggests that we're witnessing an evolution of the PCT: "Some of the big, iconic places to go were always these trail angel's houses. That model has been outstripped."
---
Thru-hikers continuing their journey north through California eventually hit mile 454, near Agua Dulce in Los Angeles County. This is where Hiker Heaven, a sort of oasis, has operated for the past 22 years. Donna "L-Rod" Saufley and her husband, Jeff, began hosting thru-hikers in 1997 on their two-acre property, which sits near the PCT, offering a respite from the heat. And it didn't take long for the stop to become an iconic one, offering services like Wi-Fi, mail drops, and laundry.
When they began hosting hikers, L-Rod saw it as a calling. "I was taking in the recreational homeless," she says. "I could help these people, and I could do something that they truly seemed to appreciate." L-Rod has always been inspired by endurance athletes, having helped many marathon runners at aid stations. She says she admires the focus and determination that it takes to push through your own limitations, and she wanted to find a way to support people with that type of perseverance and grit. 
L-Rod finished her own hike of the PCT in 2017, after piecing together sections over the course of many seasons. Experiencing the roles of both hiker and trail angel has given her tremendous insight into the journey. "The service end of it is as addicting as the hiking end of it," she says. "It's sort of like traveling the world without leaving your home. You get so many types of people all along the social and economic scale." She was mesmerized by the adventure that spilled onto her front door when she began opening her home. 
"I'd say the technology is really what has changed. It changed how hikers hike the trail and what they know about the trail."
But after more than two decades of hosting hikers, L-Rod and her husband decided it was time to close the Hiker Heaven chapter of their lives. She was feeling less tolerant of the heat waves that seemed to worsen with every season, and the influx of thru-hikers was becoming increasingly difficult to manage.
"We get more in a day in the last few years than I got in the entire first season. The numbers have changed things considerably," says L-Rod. The pair decided to sell their home in the fall of 2019.
Another change she's witnessed is the way that hikers interact with the trail itself. "I'd say the technology is really what has changed. It changed how hikers hike the trail and what they know about the trail. For many of us old-timers, one of the most disappointing things is that hikers don't know the names of most of the places they're going to, because they're reading everything from an app on their phone. It used to be that you would carry maps or sections and there would be history and geology." Today, L-Rod notes, the hiker experience is more about logging the miles and getting to the next town. 
When L-Rod and her husband were unable to find the right buyer for their home before their December deadline, they started to rehash their plan. They were determined to keep Hiker Heaven alive in some way. "We thought maybe we could get this place to pay for itself and we wouldn't have to sell it," L-Rod says. While the couple wants to take a step away from managing it, they intend to keep Hiker Heaven active as an Airbnb property. They've shifted their hopes toward remodeling it, allowing the iconic stop to live on and continuing to support hikers in a way that is also sustainable. This means the facility will continue to provide services, like accepting mail drops, but only for those who book a reservation through Airbnb.
COVID-19 threw another wrench in the couple's plans, however L-Rod says she's still getting ready to open as a rental. "Until they lift the closures and bans—until I feel that it's safe—I think we're going to be on hold," she says. "But that's all right. The trail is full of plan B. You think you're going to do one thing. And then you're doing something else." 
---
"Change is the one constant in the PCT community."
Trail angels like L-Rod and Scout spent years providing services to hikers free of charge. Their kindness made them legendary on the PCT. But due to rising interest in the trail, and for personal reasons, these teams are leaning into change. As Hiker Heaven transitions into an Airbnb, L-Rod notes that the local KOA holds mail for a fee. And there are a number of other Airbnbs that are receptive to hiker traffic in Agua Dulce.
"Change is the one constant in the PCT community," says Scott Wilkinson, director of communications and marketing for the Pacific Crest Trail Association. "There were popular trail angels from years past who are all but forgotten now. We appreciate all these trail angles have given and all the kindness they have shown. Their shoes will be hard to fill—but I'm sure someone will."
And while Wilkinson doesn't attribute the recent changes to rising hiker numbers in particular, he does say that "some have talked about a small but possibly increasing number of hikers who seem ungrateful, inconsiderate, or self-centered—but I'd note those are still a small minority. Most trail angels wax enthusiastic about how wonderful and appreciative hikers are and the lasting relationships they found with some of them."
During the early years of the PCT, trail angels played a key role in thru-hikes. And while they're still an irreplaceable element of trail culture, many other iconic angels are also choosing to retire instead of adapt to the growing demands of traffic. Hosting thousands of hikers on an annual basis is simply too much. And in the words of L-Rod, "The trail is full of plan B."