The Best Thru-Hikes You've Never Heard Of
While overcrowding plagues America's most popular trails, there are still places to find solitude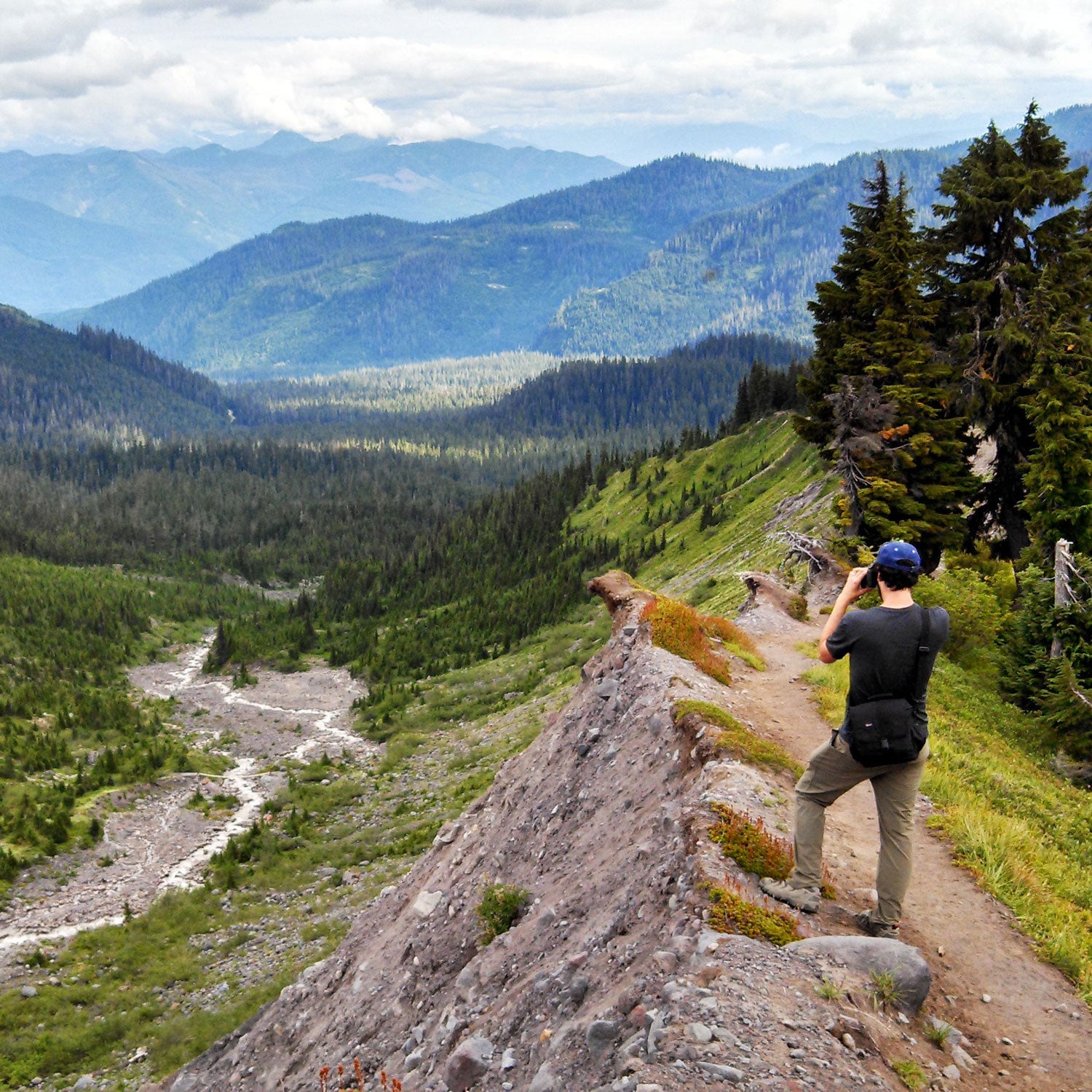 U.S. Forest Service Pacific Nort(Photo)
Heading out the door? Read this article on the new Outside+ app available now on iOS devices for members! Download the app.
The Appalachian and Pacific Crest trails get all the attention—and the foot traffic—but there are plenty of long walks that aren't crowded. These five offer the best glimpses into unspoiled wilderness, spanning each region of the country. From hot springs and vistas in the Rockies to less-frequented trails in southern Appalachia, there's something for every thru-hiker's skill level.
Ouachita National Recreation Trail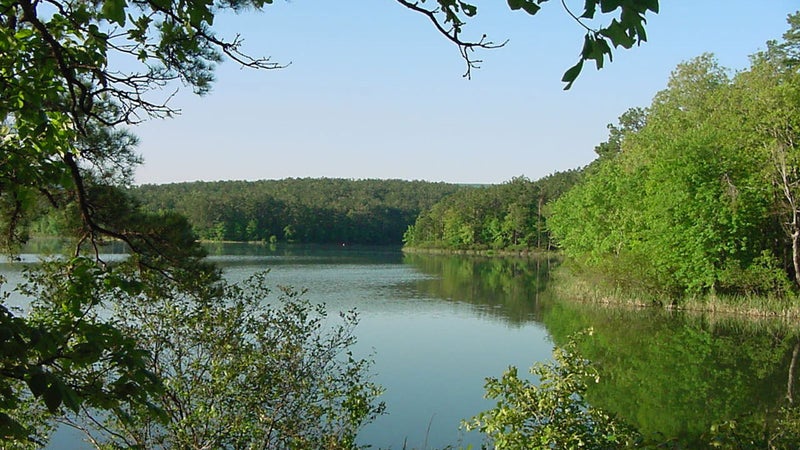 Length: 223 miles
Completion Time: 10 to 14 days
Season: Fall and spring
The Ouachita traces from east to west through Oklahoma and central Arkansas in the Ouachita National Forest, the South's largest and oldest forest. Peaks rise to roughly 2,600 feet (the highest between the Rockies and Appalachians) and lead to a labyrinth of stony hollows, waterfalls, and sweeping vistas. At 1.8 million acres, the forest is better known for its abundant plants and wildlife than its crowds.
It doesn't cross any towns. "This is still the kind of trail where you can hike for days and not see another soul," says Tim Ernst, who wrote the route's only available guidebook, the Ouachita Trail Guide. Ernst advises hanging food caches (Arkansas is black bear country) near road crossings, as resupply options are slim. Trail shelters are available at certain segments, but be prepared to pitch a tent most nights. Daily stream crossings also provide plenty of places to fill up on water, although some sources have been known to dry up in summer.
Pacific Northwest National Scenic Trail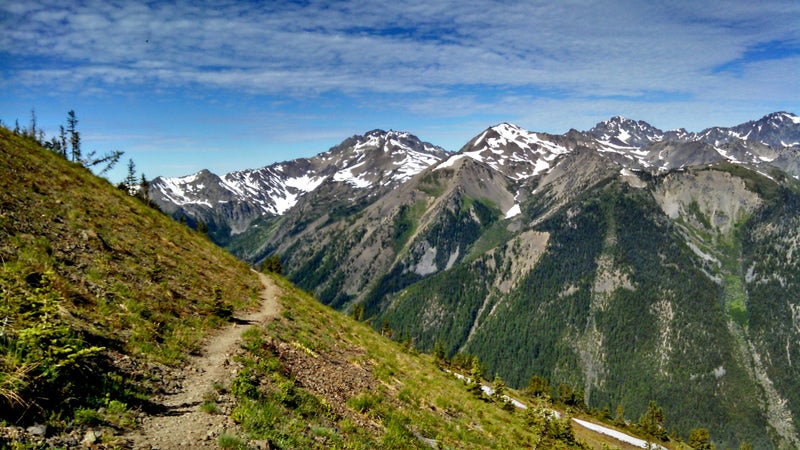 Length: 1,200 miles
Completion Time: 2 to 3 months
Season: Summer
This trail begins on Glacier National Park's jagged peaks and meanders west to Washington's Olympic coast, passing through pristine wilderness in three national parks and seven national forests. As a relatively young trail, it's "mostly unmarked, receives light use, and may not have been recently maintained in some remote areas," according to the Pacific Northwest Trail Association. Be prepared for bushwhacking, road walking, scrambling, and various networks of unsigned forest roads through grizzly country—this makes navigation tools, bear spray, and mountaineering skills necessities. Resupply points can be hundreds of miles apart, but you'll be rewarded with solitude: Only some 100 people attempted a thru-hike last year.
Pinhoti National Recreation Trail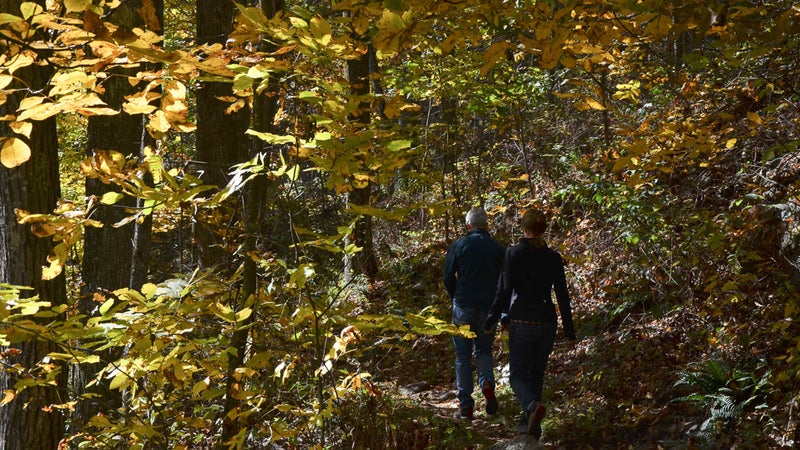 Length: 337 miles
Completion Time: 22 to 30 days
Season: Fall to late spring
The Pinhoti is better known as a connector to the southern terminus of the Appalachian Trail, but it's a very scenic thru-hike in its own right. From the 1,152-foot Flagg Mountain the trail tracks through national forests and private land easements to the Benton MacKaye Trail in Georgia's Chattahoochee National Forest. Expect rugged, pine-covered ridges in Alabama; in Georgia, you can count on 4,000-foot peaks encompassing the finest of southern Appalachia's beauty. Due to ongoing trail construction, some portions of the hike will be on roads, but highlights include abundant year-round springs, trail shelters, ample resupply points, and no crowds.
Finger Lakes Trail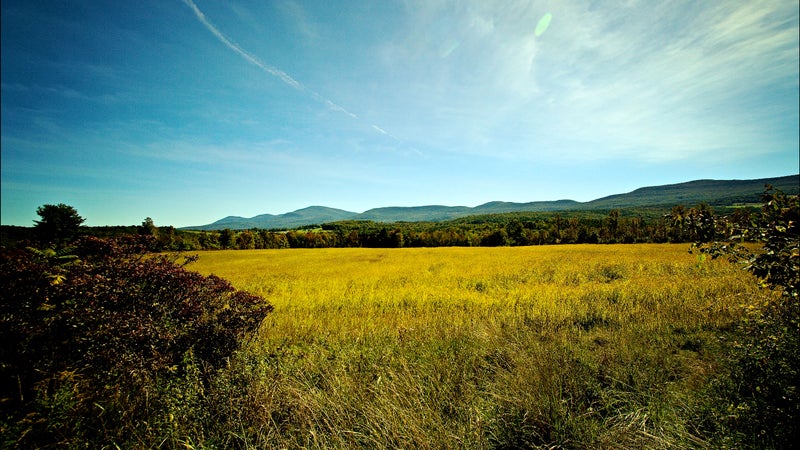 Length: 580 miles
Completion Time: 1 to 2 months
Season: Spring through early fall
Explore the best of rural New York, traversing through wine country and the Catskills. By combining spur and branch trails, there are 1,000 miles of hiking available. The trail passes through rolling hills, where it's easy to find a little serenity—this route is big on pastoral landscape and little on crowds. In fact, the Finger Lakes Trail Conference estimates fewer than 25 people thru-hike the trail each year. Jacqui Wensich, trail's thru-hiker coordinator, oversees a list of volunteers called "car spotters" to assist hikers along the way, providing rides to town, food, or a place to sleep. For the intrepid hiker, there's always the option to continue west on the North Country National Scenic Trail, an ambitious footpath that totals 4,600 miles, stretching across seven states from New York to central North Dakota.
Idaho Centennial Trail
Length: 900 miles
Completion Time: 2 to 3 months
Season: Summer
Hike among Idaho's varied terrain, ranging from sagebrush desert to alpine forests, through wilderness areas in the Sawtooth and Bitterroot Mountains, where "you may not see anyone for two to three weeks," says Leo Hennessy, the trail's coordinator for the Idaho Department of Parks and Recreation. Due to the Idaho Centennial Trail's remoteness, Hennessey says most thru-hikers (he estimates around ten have ever finished, with roughly 50 attempting each year) have friends or family resupply them along the way. There are ample angling opportunities in the famed Salmon River, alpine lakes along the backbone of the Bitterroots, and a handful of undammed national scenic rivers. You'll find hot springs and caves along the trail and primitive forest roads in some sections. Most thru-hikers begin in early June at the Idaho-Nevada line to beat the desert heat and to reach the Canadian border before early fall snow blankets the high country.
Lead Photo: U.S. Forest Service Pacific Nort