The Killing Bones
The thriving criminal trade in Native American archaeological artifacts always seems to be one step ahead of law enforcement. But when cops learned that a notorious Oregon antiquities collector had graduated from grave robbing to ordering up a contract murder, their macabre sting operation exposed the dark side of digging up the past.
James Fee
Heading out the door? Read this article on the new Outside+ app available now on iOS devices for members! Download the app.
ON a darkening January afternoon in 2003, near the rain-lashed Oregon coast, 62-year-old Lloyd Olds opened his front door and met the two armed men sent to kill him.
native American artifacts

A kind of curse: Jack Harelson, mastermind of an alleged murder-for-hire conspiracy
native American artifacts

Sacred Ground: Elephant Mountain and environs
native American artifacts
Undercover Brother: informant Brian Doland, with his appearance disguised
native American artifacts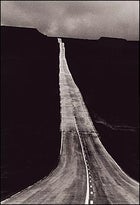 Road to trouble: Highway 140—the route between Grants Pass and the Black Rock Desert—near the border of Oregon and Nevada

Resigned to his role as a victim, Olds, a former Curry County municipal judge, climbed into his rig and drove north into the soggy green foothills of the Coast Range, on the western edge of the Siskiyou National Forest, toward Gardner Ridge. The two men followed closely behind. Twenty minutes later, the vehicles turned onto a narrow road used mostly by deer hunters and car campers, and stopped at a spot where the thick underbrush parted enough for the men to dig a shallow grave.


They got busy hacking and shoveling a foot-deep trench while Olds stood brooding beneath the broad limbs of a Douglas fir, clutching himself against the cold and wet. A mature fir is usually as tight as a golf umbrella, but on that day the rain found Olds no matter where he stood.


"We're ready for you, Mr. Olds," one of the men said finally.


Olds lay down in the fresh, damp hole and closed his eyes. He was getting more enraged with each moment, his fury directed at the man responsible for this: Jack Harelson, an amateur archaeologist who had become one of the most notorious grave robbers in the American West. Stupid, stupid, Olds thought. All this over what—a bunch of rocks and bones?


The rain fell harder as the men prepared to finish their job. One of them produced a Polaroid camera, and the judge knew it was almost over: The pictures would prove to Harelson that Olds was good and dead.
A Questionable Pastime

JACK HARELSON'S ARCHAEOLOGY HOBBY took root innocently enough. During his twenties, near his home in the rough-hewn Oregon timber town of Grants Pass, Harelson began collecting Indian artifacts from the hills outside of town: arrowheads, knives, and such—the spent weapons of long-ago Takelma and Latgawa hunters. Plenty of westerners collected arrowheads, but as Harelson's zeal for ancient artifacts escalated, it would plunge him into a world of disintegrating morality and lethal obsession. By the end, his trajectory would culminate in one of the largest antiquities crimes the country has ever seen, a morass of litigation, desecration, bitter disputes, and alleged contract murders.


Harelson, who was born in 1940, had weathered reform school as a kid and eventually carved out a living as a stonemason and, later, an insurance salesman. "Jack's a promoter at heart— Mr. Personality, very self-assured and a good talker," said John Taft, an acquaintance of Harelson's and former president of the Josephine County Taxpayers Association, a local government watchdog group. But archaeology was his lifelong passion. He volunteered for the Oregon Archaeological Society and helped on professional digs. He bought dozens of books on Native American culture and studied the uses of the curious stone tools he unearthed. Although he bartered some items he found on his own digs, Harelson's primary motivation wasn't commerce; he loved to collect the stuff, and he dreamed of one day finding an artifact that would make his name.


Problem was, the tolerance for pothunting, a term used to describe everything from low-grade scavenging to widespread pillaging, was shrinking fast. The American Antiquities Act of 1906 made it illegal to remove artifacts from public land without a permit, but by the 1970s, when looters were commanding as much as $10,000 for a single pot, the act's maximum penalty—a $500 fine and 90 days in jail—was hardly a deterrent. Moreover, enforcement of the act was rare; from 1906 to 1979, prosecutors nationwide recorded a total of 18 convictions, $4,000 in fines, and two 90-day jail terms. By the late seventies, looters were amassing collections worth hundreds of thousands of dollars. Colorado officials estimated that two-thirds of the state's 31,000 prehistoric sites had been plundered. In Arizona, pothunters had ruined at least half of the state's ancient sites.


"What they were doing was like taking the Dead Sea Scrolls and selling pieces of them as curiosities," said Washington State University professor William Lipe, a former president of the Society for American Archaeology.


To toughen things up, Congress passed the Archaeological Resources Protection Act (ARPA) in 1979. An ARPA conviction could carry two years in prison and a $20,000 fine for a first offense, and it went up from there. But while ARPA increased the pressure on pothunters, it didn't exactly snuff out a burgeoning black market. By 1985, estimates of illegal antiquities sales worldwide had reached $1 billion a year, second only to narcotics.


Meanwhile, Native American indignation over the treatment of cultural remains, especially grave sites, by the scientific establishment and rogue collectors was rising on the tide of social-rights activism. Vine Deloria Jr., a member of the Standing Rock Sioux tribe and author of the Native American rights manifesto Custer Died for Your Sins, summed up the problem: "We have been the objects of scientific investigations and publications for too long," he wrote. "It is our intent to become people once again, not specimens."


Congress reacted with the Native American Graves Protection and Repatriation Act (NAGPRA), a 1990 law targeting traffickers and pressuring museums and other federally funded institutions to work with tribes to return and rebury skeletons. It was NAGPRA that established legal precedent for the well-publicized tug-of-war between scientists and tribal officials in Washington State following the 1996 discovery of Kennewick Man, the 9,300-year-old skeleton of an early North American.


Jack Harelson wasn't oblivious to the increasing restrictions and controversy surrounding his activities. Though his connection to archaeology was informal, he was too engrossed—and too sharp—not to understand the accumulating gravity of his pastime. He even approached Don Tuohy, curator of anthropology at Nevada State Museum, to solicit support from the institution. But Tuohy "refused to work with 'Amateur Archaeologists' not formally educated and not a government employee," Harelson was quoted as saying in court documents. "[Tuohy] stated . . . that he might lose some of his funding for the museum if he did so."


In fact, Harelson might have remained an anonymous collector if not for a fateful conversation back in February 1980, in the small town of Denio, Nevada. Harelson had recently married Pam Shaffer, a Medford, Oregon, single mom with a love of the outdoors. Jack and Pam—and, on rare occasions, Pam's ten-year-old daughter, Laurie—began making pothunting trips to Nevada.


One night, Pam later recalled, the couple sat at the Denio Junction Motel having drinks with Marge Stevens, a local they had befriended a few months earlier. At the bar, Marge produced an arrowhead given to her by a friend. The relic, she said, had come from the Black Rock Desert. Jack and Pam immediately fired up the questions: Could Marge tell them more? Did she know how to get to this site? Marge, it turned out, didn't know much, but she knew enough to send Jack and Pam searching for the location. The trouble had begun.
Children of the Cave

NEVADA'S BLACK ROCK DESERT is a broad expanse of empty flatland and low, sagebrush-studded mountains, the kind of landscape that repels all but the hardiest cattle ranchers, hermit miners, and wild horses. It's a six-hour haul from Grants Pass, but for Jack and Pam, it was worth the drive: Nevada's arid climate and 10,000-year human record make it one of the most fertile artifact grounds on the continent. Archaeologists have cataloged more than 60,000 sites—and they've inventoried only 3 percent of the state.


It took the pair several months to find the site that had produced Marge's arrowhead—a cave near Elephant Mountain. They had searched on foot and in Jack's Blazer, discovering it in May 1980 after spotting two owls hunting mice near the entrance of the shelter. The fissure, just six feet deep and two feet high, sat at the top of a steep 75-foot run of shattered volcanic tuff.


"It was hardly a cave back then," Pam told Outside. "You could crawl in and bang your head, but there wasn't room for two people."


The Harelsons soon changed that. Using shovels, five-gallon buckets, and a sifting screen, they set to work destroying what Pat Barker, the Nevada state archaeologist for the U.S. Bureau of Land Management (BLM), would later estimate had been one of the five most important archaeological cave sites in the Great Basin.


First they found a cowhide, corn kernels, shell casings—white-man stuff. Then they started turning up arrowheads and broken shafts. The deeper they dug, the older the treasure. "There was something in every bucket," Pam said. Thanks to ARPA, there was also a crime committed with every turn of the spade.


Jack and Pam began driving to the cave as often as four times a month, leaving after work on Friday afternoons and arriving after dark. They killed their headlights as they drove past the ranches near Elephant Mountain, and built their tailings pile into a wall by the cave entrance to hide the activity. They realized they had found an important Paiute site—the tribe that has occupied the area for several thousand years—and took their booty home in bank bags: obsidian knives, intricately woven nets for catching rabbits, antelope-hoof necklaces, baskets, smoking pipes, perfect spears with shafts still attached. They found sandals estimated to be 10,000 years old—among the oldest footwear ever found on earth. Each discovery inspired them to dig deeper.


Then, one day in 1984, the couple unearthed a burden basket—a woven hamper that ancient Native American women wore like a backpack—and a conical container in which they could see the outline of a small head.


"We found them early in the weekend, so we hid them in the sagebrush until it was time to go home," recalled Pam. She worried all the way back to Oregon. Stealing baskets was one thing. But this was taking—they were pretty sure—actual bodies.


"What if we get in a wreck, Jack?" she asked.


"Oh, nothing's going to happen," he said.


Jack didn't know how to open the sealed containers, so he contacted some pothunting friends, one of whom had worked at the La Brea Tar Pits, in Los Angeles. They all gathered in the Harelsons' garage. Delicately, they opened the burden basket and pulled out small funerary artifacts—a bowl, a knife, a rabbit net. Then they removed the remains of a boy. He was tiny—probably around four—with leathery, mummified skin.


A dessicated young girl came out of the conical basket. She was older, perhaps ten, her knees pulled to her chest. "Her long black hair was still there," said Pam. "She had her teeth, too." Carbon dating would later reveal that the children had been buried around 2,000 years ago.


Pam took the baskets into the bathroom and scrubbed them clean with Pine-Sol. The other pot hunters marveled at the treasure. None of them knew where the cave was—"we never told anyone," Pam said—but at least one friend warned the Harelsons against continuing the dig. "You ought to stay away from it," the friend cautioned. "This is serious stuff."


According to Pam, Jack shrugged it off. Once the baskets were clean and dry, the Harelsons planned to display them in a glass case Jack had built. But what to do with the kids themselves?


"You know we need to take them back to the cave, Jack," Pam said.


"Aw, hell," Pam recalled Jack saying. "Just put 'em in a bag and we'll bury them here."


Pam said she didn't argue, but she refused to do any digging. She watched anxiously out her daughter's bedroom window as Jack dug a three-foot hole in the backyard. He laid the two Paiute children to rest, in a plastic garbage sack, next to the strawberry patch. And that's where they stayed for the next 11 years.
The Ex-Wife's Tale

IN JANUARY 1995, Oregon State Police trooper Walt Markee was just settling in to his new job. After working drug cases for a number of years, the 33-year-old officer had recently transferred to the OSP's wildlife crimes unit, the division responsible for investigating major poaching and smuggling operations. His first case arrived with a call from the county district attorney, who had been tipped off about a fellow in Grants Pass who reportedly had Indian remains buried behind his house. The DA gave Markee the number of Bob Olds, owner of a local auto-wrecking yard and brother of former judge Lloyd Olds.


Bob Olds was eager to talk, weaving a tale of friendship gone sour. A few years earlier, he told Markee, he and a buddy had gone in on a fishing boat, 50-50. Only it seemed like the friend used the boat 80-20. But, hey, no worries. Until the previous year, 1994, when the friend got into a fight with Lloyd Olds.


Markee wrote down the friend's name: Jack Harelson.


In 1989, Harelson had invested in an opal mine co-owned by Lloyd Olds. Bob had advised his brother not to take Harelson's money. He liked Jack, but he'd seen flashes of his dark side. The man had a vindictive streak, Bob thought; he couldn't let go of a grudge. "Jack's going to cause problems," Bob said to his brother.


And he did. A few years after buying in, Harelson charged Lloyd Olds with mismanagement and tried to take control of the mine. The Bonanza Opal Mine was never meant to be a commercial moneymaker; it was run as a private campground for fun-loving rock hounds and their families. But Harelson had found some valuable opals, and he wanted to sell thousands more shares. When Olds didn't bite, Harelson tried to foment a shareholder rebellion.


Lawsuits ensued (all were eventually thrown out of court), as did the end of Bob's friendship with Jack. By 1995, Bob decided that Jack had caused him and his brother so much grief that it was time to give Jack a little right back. Bob told Walt Markee everything he knew about Jack's artifact collection, including the Indian kids buried in his yard.


To Markee, it sounded like an ARPA violation. But ARPA cases were rare and tough to make. Unless you caught the bad guys red-handed, it was almost impossible to prove where the artifacts came from. Mounting a serious investigation usually required dealing with a web of jurisdictions—those of federal agencies like the BLM, the Forest Service, and the Park Service; tribal officials; state police; and county sheriffs—each with their own protocols and turf.


Then Bob Olds said the phrase every cop loves to hear: "You should talk to Jack's ex-wife," he told Markee.


Markee visited Pam on the evening of January 26, 1995. Pam was wary. Since her split with Jack in 1986, she'd remarried, changed her name to Pam Ralph, and built a nice life for herself in Grants Pass. As much as Pam wanted revenge against Jack, she'd had enough trouble, and she also had a house full of incriminating arrowheads.


"If I can get immunity," she told Markee, "then I'll talk."


They struck a deal: Their first conversation would be off the record. Over the next week, Markee negotiated immunity agreements for Pam with state, federal, and tribal officials—all the agencies connected to the case. With her immunity in place, Pam sang.


In interviews with Walt Markee, and later with Outside, Pam recounted an unsettling story: She said that in 1981, Pam's daughter, Laurie, told her grandmother—Pam's mother—that Jack had molested her. Grandma told Pam, who confronted Jack at gunpoint. According to Pam, Jack admitted it and swore to never lay a hand on the girl again. Harelson later denied the allegation in a conversation with Markee.


Was Pam telling the truth about Jack? She never pressed charges, and she stuck with the marriage, even after a tragic event deepened the rift between them. In January 1982, Jack, Laurie, and some family friends went on a hunting trip along the Sprague River near Klamath Falls. Pam stayed behind. During the trip, Laurie ventured onto the frozen river to flush some geese. Nobody actually witnessed what happened next, but tracks found by Jack and the others indicated that Laurie slid off the riverbank, crashed through thin ice, and drowned in the cold, rushing water.


To this day, Pam believes it was an accidental tragedy. Her friends on the trip back up Jack's account, she said, and they have no reason to cover for him. "There was no foul play there," said Jim Stone, a family friend who was on the trip. "Jack was with us the whole time." The Klamath County Sheriff's office investigated and closed the file as an accident.


Still, Laurie's death was devastating, and it fueled Pam's growing resentment toward Jack. During one trip to the Black Rock Desert, she trained her hunting rifle on him when he wasn't looking. "I put the crosshairs on him," she later recalled, "but could never pull the trigger." It was four more years before Pam filed for divorce, in 1986. She gathered her artifacts, Jack gathered his, and they went their separate ways. Jack kept his house, with the bones in the backyard. Neither said a word about them.


Markee listened to Pam's tale, wondering how much of it would bear out in court. Finally, he asked if she had any pictures of their cave digs.


"Jack's got the photos," Pam said. "But I kept the negatives."
Unfinished Business

THINGS MIGHT HAVE ENDED 12 months later, at Harelson's 1996 trial at the Josephine County Circuit Court in Grants Pass, where he was convicted of aggravated theft, abuse of a corpse, and tampering with evidence. While he has refused Outside's requests to be interviewed for this story, Harelson has defended himself in court documents, claiming that his only crime was failing to obtain a permit.


Harelson had, in fact, handled some of his pothunting finds through the proper channels. In the mid-eighties, he had turned over the skeletons of two ancient camels, and the complete skeleton of an Ice Age horse, all more than 25,000 years old, to the Museum of Nevada—important discoveries credited to his name. During his trial, Harelson's lawyer tried to downplay the significance of the items police found in Harelson's home, portraying his client as a serious hobbyist unfairly targeted by overzealous government officials. Harelson never took the stand in his own defense. In the end, it was the judge's comments upon sentencing that seemed to sting him the most. "You are not an amateur archaeologist," he said. "You are a common thief."


Authorities had searched and seized more than 2,000 artifacts from Harelson's home, including petroglyphs, scrapers, ax heads, mauls, awls, mortars and pestles, fishing lures, net sinkers, smoothing stones, abraders, obsidian blades, an antler necklace, a wooden digging stick, hundreds of arrowheads, and manos and metates (a mano stone is used in conjunction with a slab-shaped metate stone to grind corn). But two items of particular importance were never recovered: When a U.S. Forest Service archaeologist dug up the skeletons of the Indian children, the skulls were gone.


Walt Markee asked Harelson about them, but he just shrugged. "They were there when I buried them," Harelson said.


Native American skulls are highly prized on the international black market. "Looters will often come onto our land to dig, and they'll leave the bones but take the skull," Dean Barlese, a Paiute spiritual adviser, explained to me. "For us, it's not an object—it's a sacred part of a person. It's like somebody digging up your sister or grandmother."


Barlese had driven to Grants Pass from his home in Nixon, Nevada, to witness Harelson's trial and to make arrangements for proper reburial of the bones—sadly, not a rare task for him. After Harelson's trial, he huddled with Markee in a quiet corner of the DA's office. He wanted to make sure that the officer knew that, to the Paiutes, the skulls were more than merely missing evidence. Barlese handed Markee some sweetgrass. Burn it, he said; it will help protect you. Then he gave the officer a hunk of bitterroot, to ward off evil. Finally he offered him a small leather pouch decorated with beadwork. Inside the pouch was medicinal powder and an arrowhead. Markee understood the implication: His work in this case was far from done.
The Informant

WALT MARKEE OFTEN THOUGHT about the Harelson case over the next six years, passing time on stakeouts wondering what had become of the skulls. Unsolved cases nag at plenty of cops, but few get a second chance to crack them. Markee got his in 2002, thanks to an ex-con in his mid-forties named Brian Doland.


Like Jack Harelson, Doland was a working-class Grants Pass boy, and he'd always been a magnet for trouble. When he was 12, Doland got the shock of his life when two human heads—sans bodies—popped up next to him while he was splashing in a local swimming hole. (Police later traced the incident to a double homicide.) As a young man, Doland tried to make a career out of crime. He grew pot, passed bad checks, did odd jobs for shady men. After a string of arrests, the cops gave Doland a choice: Do hard time or go to work for them.


After that, Doland, who could pass for a Hell's Angel, had led police to more than 15 meth labs and assisted in the arrest of nearly 60 drug producers and dealers. "I don't know why," Doland told me, "but I can sniff out a lab in any town you put me to."


I interviewed Doland at length in the summer of 2003, and he replayed in detail his version of the events that entwined him in the Harelson case. In early summer 2002, an acquaintance gave Brian Doland some arrowheads. Doland figured he might sell them for some quick cash. A friend in Grants Pass knew just the man to see.


By 2002 Jack Harelson had done the time for his conviction. Originally sentenced to 90 days in jail, Harelson had served just 30 in 1996. Soon after, an appeals court ruled that the statute of limitations had run out on the corpse-abuse charge. But while Harelson had dodged criminal ARPA charges, the civil penalties were still pending. Shortly after his trial, BLM officials charged Harelson with a $2.5 million fine—the highest civil claim for an individual ever attached to an ARPA case.


"We felt the American public deserved some restitution for the destruction of the site," said Pat Barker, the BLM archaeologist in Nevada. It was Barker who came up with the $2.5 million figure, an estimate combining the archaeological value of the cave ($1.75 million) and the cost of restoration and repair ($750,000).


Harelson was confident he could appeal and ultimately overturn the fine. "I was sure I was going to get acquitted, as I hadn't done anything wrong except not having a permit," he stated in a court filing contesting the BLM fine. Nor did his ongoing legal troubles dampen Harelson's interest in artifacts. A few years after getting out of jail, he launched JacksOutback.com, a Web site where he sold arrowheads, opals, and replica Southwestern rock art.


Doland says his arrowheads didn't interest Harelson, since most were too chipped for the discriminating collectors who shopped his Web site. Then Doland mentioned that he owned a backhoe, and he knew how to use it. "That's the way to do it," Harelson told him, sizing up the potential of his new acquaintance. "With a backhoe."


When Doland, who was working on an unrelated drug case for the BLM at the time, mentioned Harelson to his BLM handler, the agent was incredulous.


"Do you have any idea who that guy is?" the agent said.


Over the next few weeks, Markee, the BLM, and Doland hatched a plan. Doland cultivated a relationship with Harelson to draw out the location of the skulls, often duct-taping a recorder and microphone to his beer-keg belly.


Harelson broke the new guy in slowly. He pointed Doland to an old Indian burial site east of Grants Pass. Harelson may have learned some lessons from his brush with the law, but archaeological propriety didn't seem to be one of them: "Shove the trees off to the side and scoop it up," Harelson allegedly told Doland. "Turn that place into a parking lot."


Since Doland couldn't legally dig the site, he says he made up excuses: His backhoe broke down; he had to wait for a part to come in. Then the timing wasn't right; there were complications with the site. "Are there any other good places to go?" Doland asked Harelson.


That's when Harelson told him about a cave in the Black Rock Desert.
The Theory of the Crescent Head

ONE OF THE MOST STUBBORN Native American mysteries confounding archaeologists involves an object called a crescent head. Often found in pieces, crescent heads are three-inch moon-slivers of stone. No one is sure how they were used, but Harelson believed that they were attached in twos or threes to a long stick and used for cutting plants like a scythe. If he could find one intact, he thought it would prove his theory and etch his name in the history books. And he was convinced he would find one in the Elephant Mountain cave.


In late August 2002, Harelson and Doland drove into the Black Rock Desert and parked Harelson's truck by the side of an old access road a few miles north of Elephant Mountain. The duo then hopped on an ATV and rumbled across the hardpan. In Doland's backpack was a wildlife-tracking collar. Overhead, in a light airplane, were Oregon State Police agents tracking the signal.


When they reached the base of the cave, Harelson stopped.


"I ain't going into the cave," he said. "Somebody might be watching."


"Jack, look around," Doland said, sweeping his arm across the vast desert. "Does it look like there's a lot of people out here watching?"


"Yeah, I guess you're right," Harelson said.


They walked into the cave, both oblivious to the hidden surveillance camera that investigators had mounted near the entrance a few days earlier. Harelson jumped down into the pit he'd dug years earlier and scooped a piece of crumbly dirt out with his hand. He picked out some seeds and cordage, rope made by twisting plant fibers together. After all those years, the site was still rich with ancient detritus.


Harelson told Doland where to dig, how deep to go, and what to do with the stuff he found; he didn't plan to hang around himself. The two men agreed to split the proceeds from whatever Doland found, but Jack wanted that crescent head for himself. "There's never been one found complete," Harelson said, "and I know there's gonna be one in there. I want that stick."


"And another thing," Doland said Harelson told him. "If you see somebody pull up in a truck, it'll probably be only one or two BLM agents. If you get caught in here, just jump on the quad and take off. Or if you can't, just drop 'em right there, get on the quad, and never come back." Harelson may have just been talking tough, but to Doland the message was clear: "Drop 'em" meant "Kill them."
Over the Edge

BY DECEMBER, AN EASY TRUST had developed between Doland and Harelson. Unfortunately, the missing skulls still hadn't entered the conversation, so Doland and Markee came up with a way to get Harelson talking about them: Doland would mention that he'd seen a rerun of a true-crime show that had included a segment on Harelson's 1996 trial.


"Oh, I've seen that show a million times," Harelson told Doland. "It's all lies." Then, Doland says, he made a remark about the skulls, indicating that he still had them.


"You shitting me?" said Doland. "Man, that would be the ultimate. It'd be bitchin' to have one of those."


"Come back this afternoon and I'll have them out for you."


Doland returned a few hours later to find a box waiting for him in the garage.


"They're all yours," Harelson said, handing Doland the box. "I don't know nothing about 'em, never did."


"That's the way it'll be," Doland said.


Doland put the box behind the seat in his truck and drove away. He didn't get two blocks before he noticed one unmarked state police car in front of him and another behind. Walt Markee wasn't going to let the skulls get away this time.


With the skulls recovered, it seemed the case might finally be closed. The cops had nearly enough evidence to bring new ARPA charges against Harelson, but then the U.S. Department of the Interior, which houses the BLM, threw a joker into the deck.


Four days after Harelson gave Doland the skulls, Interior Department judge William Hammett rejected Harelson's final appeal of the $2.5 million civil penalty levied by the BLM. Harelson, it turned out, would have to pay the hefty fine after all.


"He came uncorked over that," recalled Doland. "You know how Fred Flintstone jumps up and down when he's real angry? That's what Jack would do."


He believes the penalty may have pushed Harelson over the edge. He recalled Harelson once saying, "Some people need to die," but now he wasn't talking in generalities. Doland told cops that Harelson had compiled a short list of targets that he intended to dispatch himself. Doland didn't recognize the first three names: Lloyd Olds, who owned the Bonanza Opal Mine; Richard Ledger, Olds's partner in the mine; and Lloyd O'Neal, the Josephine County judge who had called Harelson a common thief.


But Doland certainly knew the fourth name: Walt Markee.


Cops don't take murder threats against officers lightly. And they didn't want Harelson to go off half-cocked and start killing people. To keep his finger off the trigger, the police had Doland ramp up his fabrications and play along. Doland told Harelson that he knew a Southern California biker, a former trained assassin. Worked in Honduras in the 1980s. Big, buff guy with a metal plate in his head.


Doland claimed Harelson took the bait in a subsequent conversation. And luckily, Doland didn't have to produce a steel-plated hit man. "I ain't meeting him," Doland recalled Harelson telling him. "That's solicitation. I've studied the law. I've been planning this for a long time." Harelson couldn't pay cash, but Doland said he offered to give the fictional hit man raw opals worth as much as $10,000. Doland later said that he made a point of giving Harelson plenty of chances to back out.


"Man, are you sure?" Doland asked Harelson. "Because once you pay, it's going to be done."


"That's the way I want it," Harelson said. "Tell him if he finds any of his family members there, kill them, too."


On January 12, 2003, Doland showed up at Harelson's house for the payment. Harelson dug three raw black opals out of a jar filled with a liquid solution to keep them from drying and cracking.


"Make sure they're damn nice ones," Doland said.
"One Down, Three to Go"

THE NEXT DAY, two state troopers escorted Lloyd Olds up to Gardner Ridge to fake the hit. They dug the shallow grave, dirtied Olds with leaves and pine needles, and took the Polaroid pictures. Once they had a photo with Olds looking convincingly deceased, the cops helped him out of the grave and escorted him back home, where he agreed to lay low.


Three days later, Doland stood on Harelson's porch holding the Polaroid photo of Olds. It was eight in the morning. Harelson was sitting down to coffee.


A few miles away, an Oregon State Police SWAT team waited for Doland's call. Weeks earlier, Doland had told the cops that Harelson said if the police ever came to his house again, he'd fill them full of holes. The SWAT team was there to avert that scenario.


The plan was for Doland to get Harelson in Doland's truck, take him to a quiet location, show him the photo, and then step aside as the SWAT team arrested Harelson, away from his house and any guns he might have stashed.


Only problem was, Harelson wouldn't leave.


"Want to take a ride?" Doland asked him.


"Nah," Harelson said. "I gotta stay here."


"I didn't think you did, so I brought this with me," Doland said, handing him the picture of Lloyd Olds.


Harelson laughed. "It's too bad they couldn't have just gutted him and left him in the middle of the street," Doland recalled him saying. "Because the son of a bitch deserves it. But this'll do. One down, three to go."


Harelson pitched the photo in the fire.


Doland still wanted to get him out of the house, but Harelson didn't want to go. Finally Doland punched in Walt Markee's number on his cell phone—"I gotta let the guy know you're happy," he told Harelson.


Markee was waiting anxiously with the SWAT team.


"Hurry up," he told Doland.


Doland finished his coffee and said what would be his final goodbye to Harelson.


A few minutes later Harelson opened the door and found himself surrounded by the SWAT team. The team commander ordered him to lie down on the porch. Harelson just stood there.


"He thought about it for a long time," recalled Markee. "Then he cooperated and got down on the ground."
An Unmarked Grave

THE CAVE NEAR ELEPHANT MOUNTAIN remains almost exactly as Jack and Pam left it 20 years ago. Rattlesnakes live in the soft tailings piles outside the entrance. A colony of bats flits through the entrance at dusk. Harelson's broken metal-and-plastic lounge chair rusts against the cave wall. Now, though, little pink flags—markers left by the BLM team that surveyed the damage—stick out of the crumbly earth, fluttering in the hot wind. BLM archaeologist Pat Barker, along with a team from the University of Nevada–Las Vegas, plan to return to the cave later this year and salvage whatever's left to find.


Harelson never discovered the crescent head that he was certain would make his name. But he did achieve his greatest fame just as his world was collapsing. Three days before his 2003 arrest, Harelson was interviewed by Archaeology magazine for a story about the $2.5 million BLM penalty.


"I'm not a thief," Harelson told the magazine. "When I find something significant, I turn it over. That was my intention all along, but they had to go hammer on me. Ruin somebody's life just because they need some attaboys. It's just government [expletive]. I never did say it was mine. I wasn't collecting that particular stuff; hell, everybody's got a jillion pieces of that stuff, broken sticks and twigs and human feces—and I had them all in sealed containers . . . The archaeology community has lost so much because of this. There is not anybody now who will turn in a discovery, for fear of Barker and his kind. You try to do things right and they lie, cheat, and steal to get where they gotta go."


Harelson's trial is scheduled to open in late October in Jackson County. He currently sits in a Josephine County (JoCo) jail, held without bail, charged with conspiracy to commit aggravated murder, attempted aggravated murder, and four counts of solicitation to commit murder. Harelson has pleaded not guilty.


Harelson's defense will likely characterize him as a man sold down the river by vindictive BLM officials, a bitter ex-wife, and a smooth-talking police informant. "This is dangerously close to a perfect entrapment scenario," said Peter Sparacino, publisher of the Web site Behind the Scenes in JoCo, who has been closely following the case. Sparacino suspects the BLM civil action "was launched to incite Jack to be vulnerable to an undercover stooge's urgings to seek revenge."


As for the two Paiute children, they will not return to the cave. At the conclusion of Harelson's trial, no matter what the verdict, Dean Barlese will lead a private reburial to return the children to their native soil. With skulls and bones now reunited, the ceremony will happen on an unmarked section of Paiute land in Nevada, to guard against further looting. "We may have to do it in the middle of the night," Barlese told me last fall. "But we will know they are finally safe."
Trending on Outside Online