Crossing the Line: The Dangers of In-Bounds Skiing
As resorts open more extreme terrain, skiers are wondering: Should I wear my beacon in-bounds?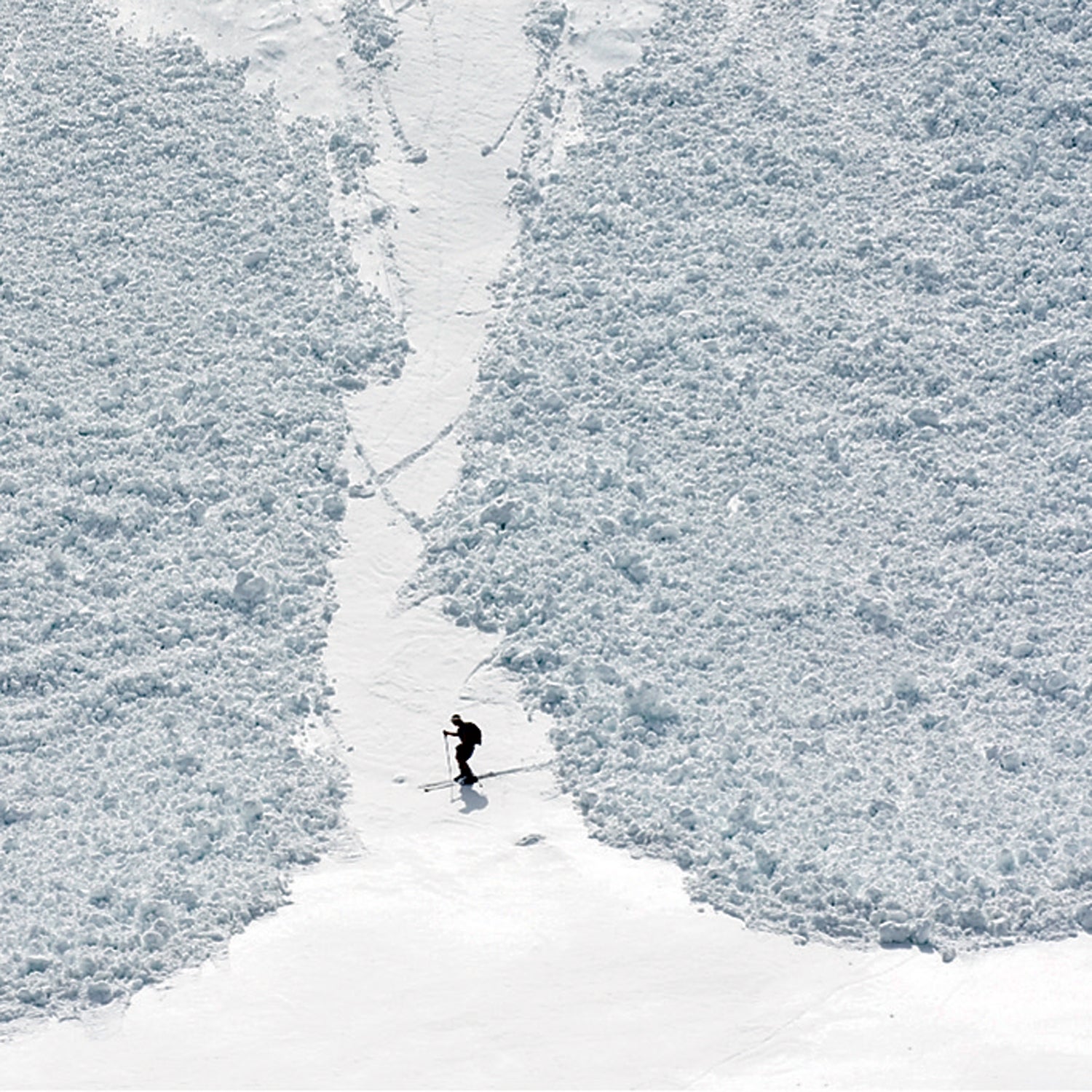 Heading out the door? Read this article on the new Outside+ app available now on iOS devices for members! Download the app.
Since 1950, when we started keeping track of such things, 37 people have died in avalanches at ski areas, in terrain that was open for skiing. And fully 30 percent of those fatalities occurred in the past decade. "That's a disturbing trend," says Bruce Tremper, longtime director of the Utah Avalanche Center.
Recently, the numbers have translated into a few skiers each year. The deaths range from a 21-year-old in 2008 skiing near Poulsen's Gulley, at Squaw Valley in California, to a father of two in 2012 skiing the glades at Winter Park, Colorado. Near misses are happening, too: in just one day last February, six people were partially buried in three separate incidents at Washington's Mission Ridge, five of them while skiing ungroomed slopes that were open to the public. One bowl that slid had been bombed nine times in two days, says Brad Whiting, the ski-patrol director.
1 in 50 million: Odds that you'll be buried in an in-bounds avalanche.
What's going on? Where and how we ski has changed. Skis are fatter. Skiers are stronger, more aggressive, and able to ski steeper, more technical terrain faster than ever, says Paul Baugher, director of the ski patrol at Washington's Crystal Mountain and risk manager for Boyne Resorts' western operations. Resorts have responded, opening up more tilted (read: avalanche-prone) real estate. When there's new snow, everybody wants in, from the jonesing public to the resorts' own social-media crews looking for powder pictures. There can be tremendous external pressure to open up the mountain quickly, which doesn't make ski patrol's job any easier. 
So should you carry your avy gear with you when you're skiing the resort? None of the experts we spoke with recommended that for the general public. "The good news is that the risk is really low. But it's not zero," says Baugher. While some 40 people die every year skiing in-bounds, 75 percent of those are fatal collisions, usually with a tree or another skier. But get used to a future where skiers take a more active role in their own safety: Crested Butte, Colorado, and Crystal Mountain already reward customers who show up with beacon, shovel, and probe by granting them line-cutting privileges.
And there's no downside to thinking like a backcountry skier, whether you're in-bounds or out. Take an avy course, employ backcountry principles like not skiing above others on a powder run. And remember that weird things happen. The snow doesn't care which side of the rope it's on or how much skier traffic it has seen.