The Giant Resort Companies You Hate Are Saving Skiing
The corporations buying up resorts are making the slopes crowded. But they're also throwing the sport a lifeline.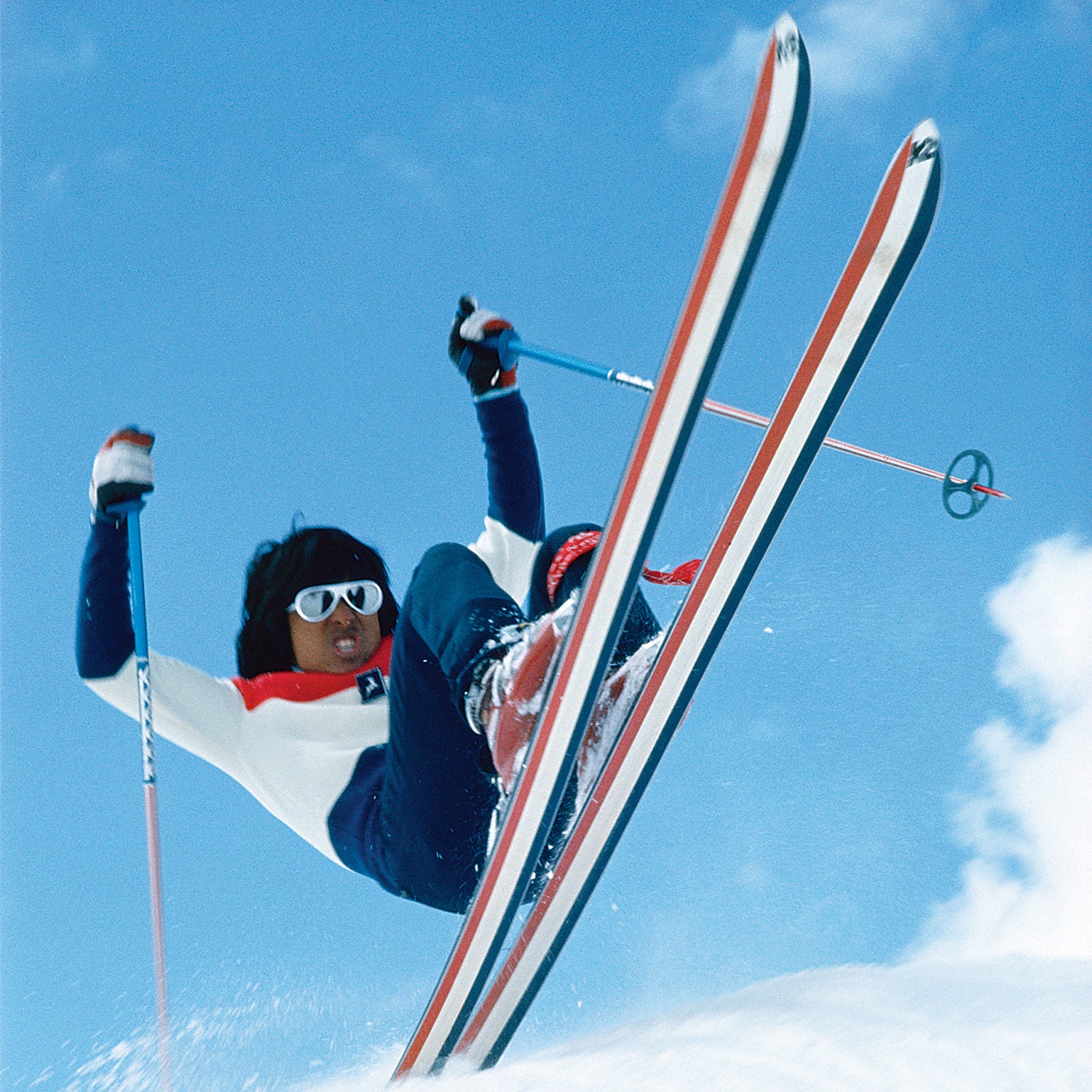 K2 Ski Archives
Heading out the door? Read this article on the new Outside+ app available now on iOS devices for members! Download the app.
Skiers love to bitch. In the 1970s, racers whined about hot doggers. Mountain-town locals have forever complained about Herbs, Joeys, SPOREs (stupid person on rental equipment), and gapers. Internationally, Italian skiers hate on the Austrians, who hate on the French, who hate on the Brits. Alpine skiers groused telemark skiing right out of existence. And all skiers bitch about snowboarders—who throw their cigarette butts in the snow and bitch right back.
Lately, though, the complaints have coalesced around a central theme—the multimillion-dollar buyouts of a slew of famed and much adored resorts. From Crested Butte to Park City to Whistler Blackcomb (all recently bought by longtime powerhouse Vail Resorts), and on to Squaw, Mammoth, and Deer Valley (all recently acquired by newcomer Alterra Mountain Company), the kinds of resorts that people abandon careers and spouses for in order to chase ski-bum glory have been gobbled up like pork-belly futures. Big mountains have become big business. Publicly traded Vail Resorts is worth $11 billion. Privately held Alterra is worth an estimated $4 billion—and growing fast. Combined, the two companies control roughly 35 percent of national skier visits and an even larger share of the total revenue.
For many locals, all this supersizing spells the end of ski life as they know it. "They're homogenizing mountain culture," goes the common refrain. "Turning ski hills into theme parks. Dumbing down the experience. Grooming too much. Tailoring skiing and snowboarding to the soft of palm. Corporations aren't people. Corporations are evil!"
Full disclosure: I'm a skier, and I'm guilty of saying all those things. That makes what I'm about to express seem hypocritical: Conglomerates aren't killing off core skiers and riders. In fact, they're throwing them a lifeline. Acquisitions come with downsides, of course, including overcrowding and excessive grooming. But by drastically reducing the cost of ski passes and offering some semblance of job security for locals, the corporations are giving the struggling industry a future. Have you ever heard a skier in a bar bitch about cheaper season passes? Hell no, bro.
Resort consolidation is nothing new. The first wave happened in the 1980s, with smaller firms like the American Skiing Company and, later, Intrawest buying up ski areas in a bid to sell more condos. We were right to be pissed back then because, in general, the corporations were more focused on improving their real estate value than the skiing experience.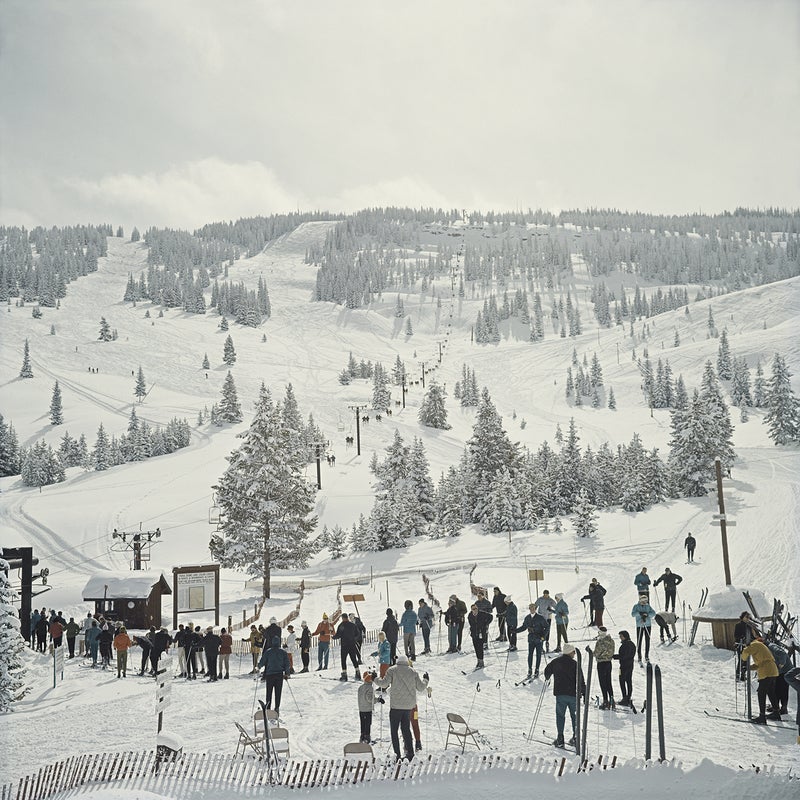 The wave we're riding now is fundamentally different. It arose from an accidental season-pass war that started in Colorado in the late nineties. Most people incorrectly pin the fight on Vail Resorts, then a relatively modest collection of four mountains along the I-70 corridor—Vail, Beaver Creek, Breckenridge, and Keystone—not the 18-resort behemoth it is today. But it was neighboring Winter Park that really initiated the price frenzy. During the 1998–99 season, the resort introduced the Buddy Pass, which allowed four skiers to purchase a transferable $800 season ticket. It was an act of desperation aimed at luring additional customers from Denver—and it worked. Tens of thousands of skiers bought a stake in a Buddy Pass that first winter. Vail, which was run by a former airline executive at the time, opted to match fares. Prices in Colorado haven't reverted since.
In 2006, a new executive named Rob Katz took over Vail Resorts. With the price war still raging, he saw an opportunity to shake up the model. His baby, the Epic Pass, arrived two years later. Available for cheap during the off-season, it allowed pass holders to ski unlimited days at all five Vail Resorts properties. (The company added Lake Tahoe's Heavenly in 2002.) In return, Vail got customer loyalty and off-season revenue. "It wasn't as easy as some people think to build Epic," Katz told me in his office last spring. "But each season, customers caught on to the value, and it became a partnership between skiers and the resort."
On the surface, the pricing of the Epic Pass seems insane. The early-bird cost of a season pass for Jackson Hole, one of the few large independent resorts left in existence, is $1,399. And that's for access to one ski area. This season's Epic Pass, the top-tier one with no blackout dates, was priced at $899 until Labor Day. It's good for varying levels of access at—WTF?—65 resorts spread around the world.
Nonetheless, Alterra, which launched with a resort shopping spree in 2017—Big Bear, Steamboat, and Stratton, to name a few—and announced its Ikon Pass last winter, is eagerly following Katz's lead. When I visited the company's president, David Perry, in Denver recently, he went to a whiteboard and sketched a bar graph, overwhelming me with the gobs of sophisticated research Alterra had accumulated before entering the fray. Here's the short version: multiresort passes are a volume play. Ten skiers buying $899 passes is better than four skiers paying $1,700 each. But both Alterra and Vail need a bunch of resorts under one umbrella and a smattering of affiliates to make it work.
And it really does work. The cheaper passes don't function like so-called loss leaders—Alterra and Vail aren't luring customers in an effort to get rich off $18 burgers and $30 parking. Roughly half of a resort's revenue still comes from season-pass and lift-ticket sales. The new multiresort passes add to that cash stream and, by locking in skiers to a family of resorts, enable execs to more precisely forecast revenues. That's a huge boon to a publicly held corporation like Vail—and to skiers. With shareholders calm, the company can invest in better grooming, new lifts and restaurants, and staffing. And, of course, more resorts. Credit the ongoing surge in ski-area acquisitions (Vail bought Washington's Stevens Pass in August; Alterra added nearby Crystal Mountain in October) to the race to lock in skiers. In the U.S. and Canada, the two companies now own or operate 31 resorts outright, and their passes are good at an additional 70 resorts worldwide.
Big mountains have become big business. Alterra and Vail now own or operate 31 resorts in North America and control roughly 35 percent of national skier visits.
What about those whining soul skiers? Locals are correct to gripe about macroeconomic forces like wage stagnation, but that's due more to globalization and nationwide union busting than anything the ski conglomerates have done. Similarly, ski bums can't totally blame Alterra and Vail for the housing crunches that push service-industry workers downvalley. There's a long history of wealthy individuals buying second homes in mountain towns.
So what can we pin on the conglomerates? The cheapest skiing in decades. Spend $900 on a pass, ski 20 days, and you're paying $45 per day—or about $12 and change in 1978–79 money, when the average lift ticket cost $11. Meanwhile, the big companies have brought better jobs, offering employees real benefits and the chance to advance based on talent and work ethic. Many of the top execs at both conglomerates, once upon a time, were skiers working entry-level jobs.
Ultimately, cheap season passes mean that vacationers, locals, and day-trippers can afford to ski more. And as a result, the local ski shop, ski manufacturer, high-altitude distillery, and pot-o'-cheese restaurant, as well as the independent goods and services providers that depend on skiers (and employ them), just might stay in business, despite the challenges of a warming planet. Say what you will about the crowds—and I'll agree with you—but resort conglomeration is subsidizing a big chunk of ski culture. Depending on where you reside, more affordable skiing has made a life of seventies-style goggle tans, mullets, and PBRs more attainable, not less. Which leaves us with very little to bitch about.
Trending on Outside Online