Prince Harry's Icy Predicament Is a Pain Felt by Many Outdoor Athletes
Cold-weather athletes share their tales, advice, and trailside hacks about polar penis, a rarely-discussed—and yeah, really painful—ailment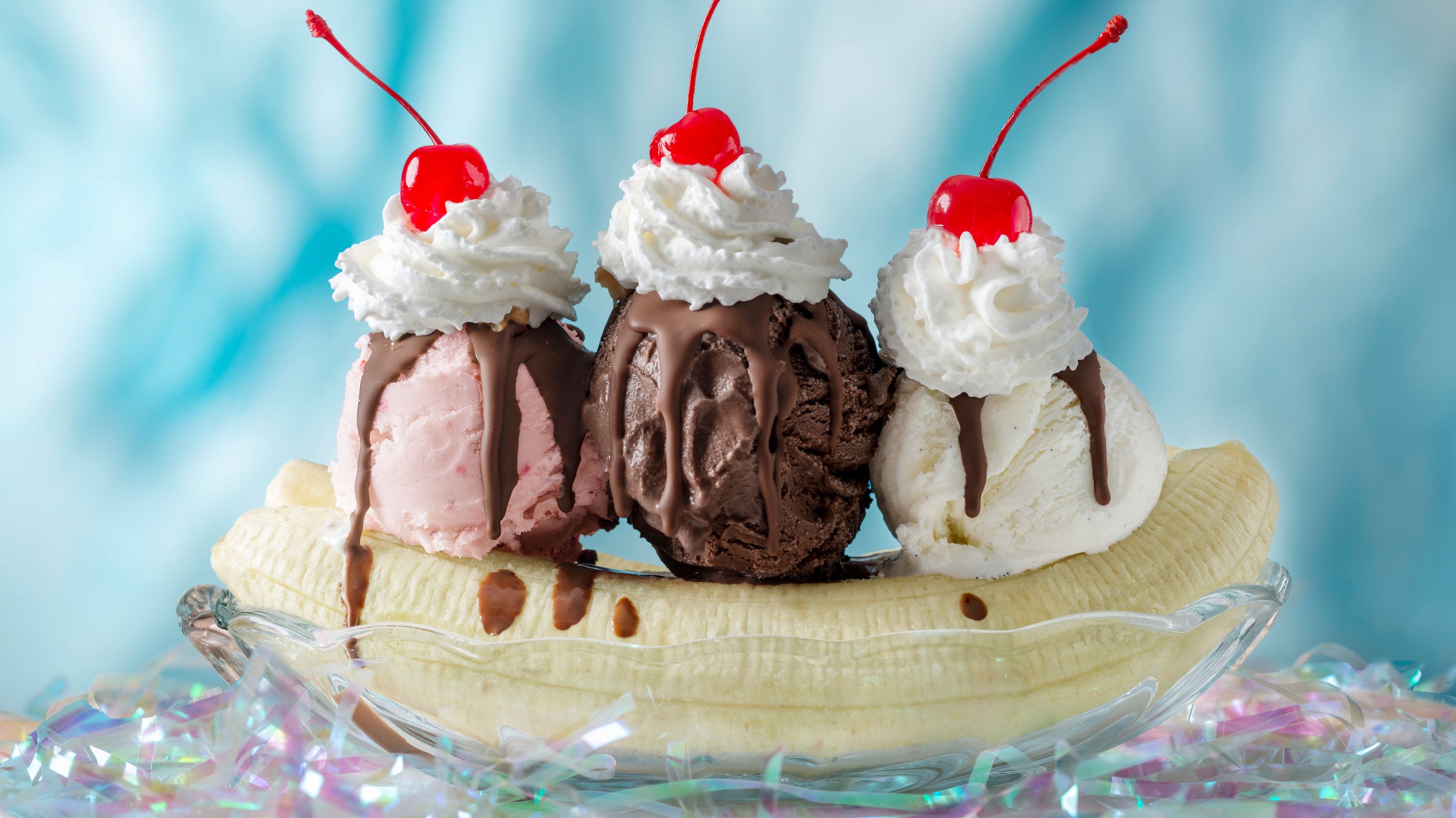 Heading out the door? Read this article on the new Outside+ app available now on iOS devices for members! Download the app.
Poor Prince Harry.
The Duke of Sussex has spent the last six weeks promoting his new memoir, Spare, which details his unhappy upbringing as a member of the British Royal Family. Alas, the excerpt that generated waves of media intrigue—and plenty of jokes—was about that time he went to Antarctica and got frostbite on his penis.
I did not laugh when I read about Harry's pain down under, as it reminded me of a chilling experience of my own. It was 2011 and I had been cycling north of New York City when a blizzard blew in, forcing me to pedal home into a bone-chilling headwind. Somewhere near the town of Nanuet, I realized that my fingers, toes, and yes, penis, had gone numb. I popped into a 7-Eleven and frantically tried to warm things up down there, only to feel a searing jolt as sensations returned to my groin. I then pilfered napkins, newspaper, and even a Styrofoam cup to MacGyver a crotch-mounted wind helmet for the journey back to Brooklyn.
My ad-hoc barrier worked—barely—and I made it to my apartment without suffering a medical disaster. 
Of course British royals and irresponsible cyclists aren't the only victims of this painful malady, which yes, does have a name. Does the term "polar penis" ring a bell? Over the past few days I have reached out to arctic explorers, Nordic skiers, and other cold-weather outdoor athletes, all of whom have shared anecdotes and advice on this touchy subject. What did I learn? There are specific meteorological elements that cause it, and just about everyone who has dealt with it never wants to suffer again. Athletes told me about their unorthodox trailside hacks for preventing a cold crotch. I also discovered that this topic is similar to others involving the nether regions: It's something that a lot of people have dealt with, but few talk about. 
"People don't really want to talk about their penises," says Luke Nelson, an ultra runner and ski mountaineering athlete. "A lot of winter sports athletes have dealt with it, and it seems to be something you just kind of quietly put up with, and then figure out how to never deal with ever again."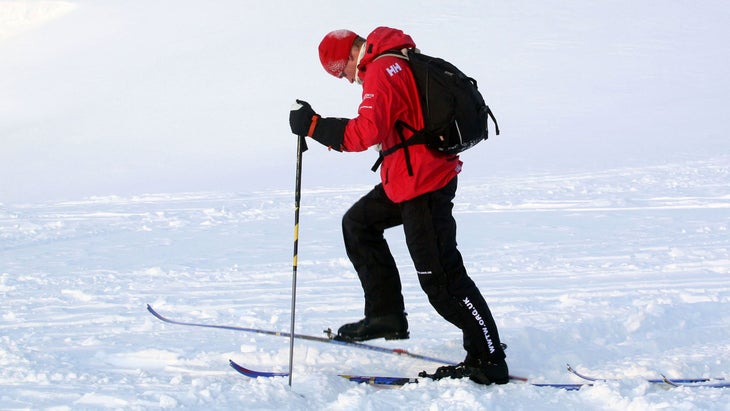 A Sensitive Organ
Frostbite is usually associated with fingers and toes, but penises are also susceptible to it. Heather Schedel at Slate recently interviewed several urologists about the topic, and Craig Comiter, a professor of urology at Stanford's medical school, told her that "end organs" like the penis are more sensitive to cold than, say, your head or leg because its blood supply comes from just one or two vessels.
"If the blood vessels constrict, as they naturally do when it's cold, you actually can get death of the tissue," Comiter said. There's another reason why the penis is more sensitive to cold weather than other extremities like fingers and toes—movement. We often flex our hands and feet when we play outdoor sports, but rarely do we use our penises. Comiter offered a helpful rhyme to remind folks of the most at-risk extremities to cold: "fingers, nose, penis, toes." I'm not sure this jingle will catch on. 
Cold temperatures are an obvious contributor, but the athletes I spoke to also blamed the wind. Perhaps it was the whooshing air from descending a ski slope, or hurricane-like arctic headwinds—everyone said their cold genitals happened after an icy breeze cut through their outerwear. 
Antarctic explorer Louis Rudd said he suffered two cases of it during expeditions, and both came after he encountered multiple days of strong headwinds on the Ross Ice Shelf. "We were skiing for three hours, taking turns at the front, and eventually I had to stop and shove my hands down my pants," Rudd says. "It's that wind, straight on your front, and it supercools that area on the front of your thighs, and there's really not much you can do."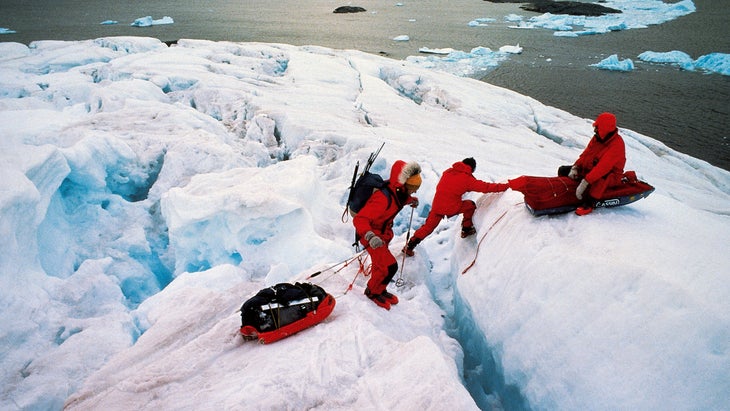 Those Who Have Known the Pain
Harry's revelation overshadowed two well-publicized cases of polar penis. During the 2022 winter Olympics in China, Finnish cross-country skier Remi Lindholm made international headlines after admitting to reporters that his genitals iced up during the men's 50-kilometer race. Olympic Nordic skier Scott Patterson, who grew up racing in Alaska, told me that it's common in the sport. "I can still remember several times where after a particularly cold or windy race most of the men's field retreated to the nearest inside space right after a race with their hands down their pants and faces contorted in agony," Patterson said.
Prior to Lindholm's case, in 2016 a British soldier named Alex Brazier received attention after mentioning his frozen penis during an expedition to the South Pole alongside retired army officers. Louis Rudd was leading Brazier's expedition when the soldier began to suffer. He says he had warned the group prior to setting out that their junk might ice up if they encountered wind. "It's definitely something that people know about in the polar community even if it doesn't get brought up a lot," Rudd, 49, says. "People are always showing their frostbite wounds to each other but not showing that type of thing."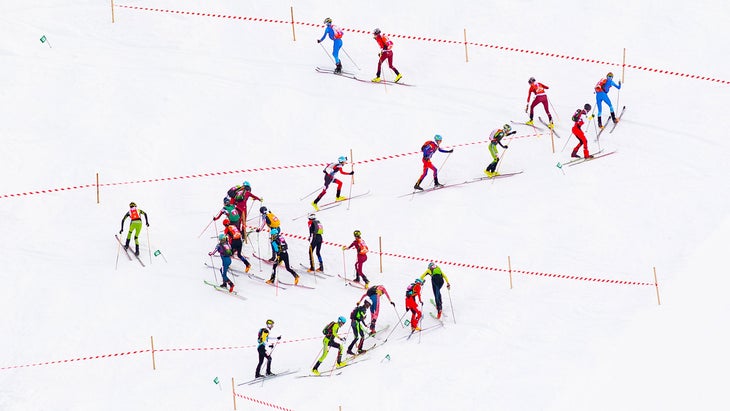 You don't have to be crossing Antarctica to suffer a case. There are lengthy threads on online forums like Letsrun.com and Slowtwitch.com about the topic, and a Reddit post written by a chilly cyclist produced dozens of responses of similar anecdotes. Nelson encountered his first bout with it during the 2013 U.S. Ski Mountaineering National Championships. That year the race was held in Jackson, Wyoming, during an atmospheric inversion. Cold air hung in the valley, while sunshine and warm temperatures greeted the athletes at higher elevations. Nelson said his body temperature rose as he climbed out of the clouds and into the sunshine—but he froze during the descent as his sweat chilled his skin under his thin racing bodysuit. On the race's second of three laps, Nelson felt his penis go numb while skiing downhill. On the ensuing uphill, the organ warmed up, and Nelson felt pain throbbing through his groin area. 
"It was the equivalent of having the screaming barfies on my junk," Nelson said, referencing a numbness and pain that ice climbers often experience in their hands. "It was some of the worst pain I've ever felt." 
Nelson tried to cup his crotch through his Lycra racing suit on the final descent, but the position left him wobbly on the snow. He eventually finished the race in third place and retreated to a warming hut. 
"Here I am, that guy skiing with my hand down my pants," Nelson says. "It made things pretty awkward."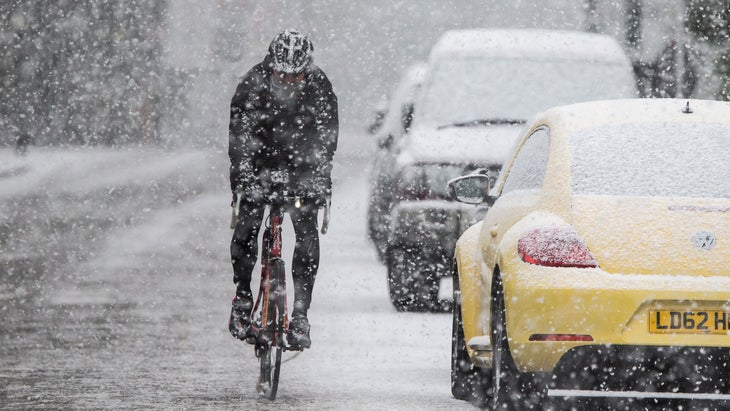 Impromptu Solutions 
Luckily, you don't have to steal items from a convenience store to ward off polar penis during a ski, ride or run. The athletes I spoke to shared tales of inventive solutions and trailside hacks—ones that don't require shoplifting. 
Ultrarunner Mike Foot says he sometimes nabs plastic dog poop bags from the trailhead and then shoves them down his crotch for a wind barrier. "I've also used a glove," Foote says. Long-distance cyclist Mike Curiak told me he once stuffed his warm hat into his bike shorts for several days during a cycling race in Canada's Yukon Territories. When he returned home, Curiak cut the padded chamois out of a pair of worn bike shorts and then sewed the pad into his preferred pair, effectively doubling the wind barrier. 
Another long-distance cyclist, John Stamstad, dealt with polar penis a few times while competing in the Iditasport Challenge—a bike race along the Iditarod trail—which he won four times in the 1990s. Stamstad says he would store sheets of plastic clingwrap in his saddle bag for later use as a wind barrier on his crotch. He would place the plastic wrap underneath his tights as a wind barrier between the fabric and skin.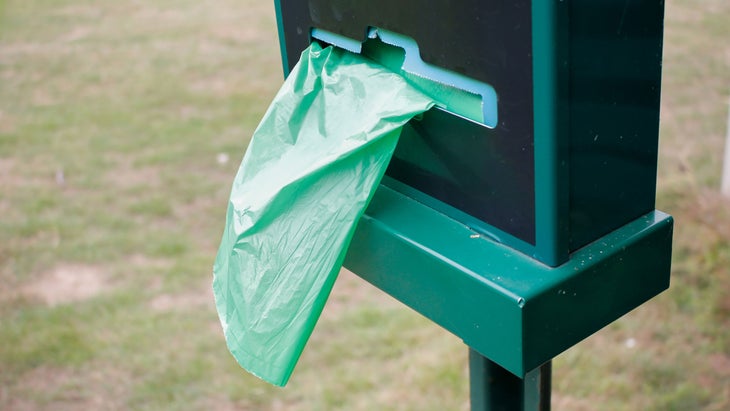 Stamstad says he still uses the method to this day, and advises cyclists to fold the clingwrap over multiple times to trap air between the layers. This works much better than stuffing a sock, hat, or glove down there, he says. 
"A hat is bulky and so it will eventually slide around down there and then bad things happen," Stamstad says. "Saran wrap will mold to the area and not chafe, and if you get air [between the layers] you get a nice vapor barrier." 
Like Curiak, Rudd stuffed a down hat into his crotch when he suffered his first case of polar penis during an Antarctic expedition in 2007. When he returned home, he sewed an extra layer of windproof fabric to the crotch area of his thermal long john baselayer. This ad-hoc solution worked during his ensuing polar expedition. 
But Rudd says that during his 2016 trip, he again started to feel a chill in his crotch, and worried that the strong headwind might bring back the same pain he had experienced on previous expeditions. Not wanting to sacrifice his hat or gloves, Rudd says he tried an unorthodox method that didn't involve gear. 
"I started trying to have erotic thoughts about my wife," Rudd says. "I thought that maybe if I got some warm blood down there it might work." Rudd says he eventually got "a stirring down there" and did not suffer any penis pain on the trip. The wind also died down, he says, which likely helped. 
Gear For Down There
Outer layers cannot prevent polar penis alone—the athletes I spoke to said the only apparel they trusted for keeping their undercarriage warm were thick base layers that are equipped with strategically-placed wind-blocking panels. Merino wool was the fabric that my sources referenced repeatedly, although some athletes said that synthetic weaves also succeed. Outside correspondent Wes Siler recently did a deep dive into synthetic base layers that he believes surpass wool.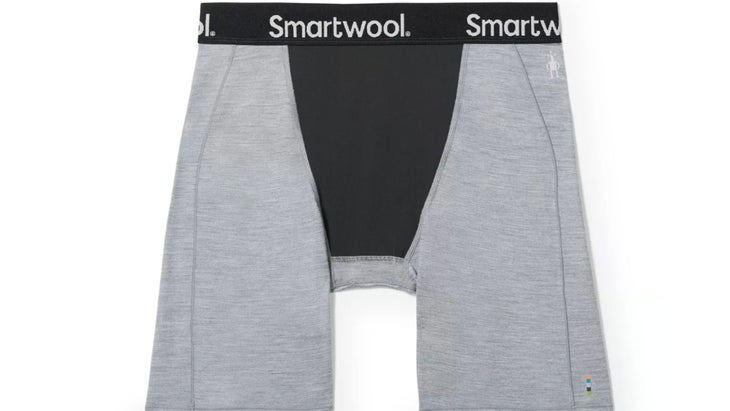 This athlete feedback, when paired with research, is helping brands design apparel that can keep the wind out down there. Andrew Slaybaugh, product line manager at Smartwool, said the company's body-mapping technology showed that men were getting cold in the groin area, and that wind and cold were to blame.
"We saw the need and created pieces to battle the elements," Slaybaugh says. "These products use our regular fleece and underwear styles, which has all the benefits of Merino, and paired them with wind panels."
American apparel manufactures rate a garment's windproof capabilities by measuring the cubic feet per minute of air that can pass through the material when exposed to a 30 mile-per-hour breeze. A CMF rating of 60 or higher that is akin to that old fleece vest you wear on chilly fall evenings; 20 CMF is wind-resistant; one CMF or less is considered windproof. Smartwool produced three under layers—a wind boxer, wind tight, and Merino sport fleece pants—that featured panels rated one CMF on the crotch.
Of course athletes have their own favorite pieces for protecting themselves. Rudd says he relied on his homemade long johns until he discovered the Brynje Arctic Boxer shorts made by NordicLife, an apparel company out of the UK. The briefs are constructed from merino with an inner layer of polypropylene mesh. There's also a thick layer of Windstopper fabric on the front panel to protect the genitals. 
Nelson swears by the Extreme X Wind Boxer, made by German brand Craft, which features wind-protection panels on the front. He says he now wears the garments whenever he is backcountry skiing—no matter the conditions. When conditions are icy cold, Stamstad alternates between two veteran underlayers that he's owned for years. One is a threadbare pair of Craft tights that has Windstopper panels on the crotch and thighs. He sent me a photo of the garment, and I could see that it was well-loved. 
Could a wind-stopping undergarment have prevented Prince Harry from making international headlines? Perhaps. To echo Nelson's sentiment—athletes who have suffered from polar penis seem willing to do just about anything to prevent the ordeal in the future. Perhaps no situation illustrates that better than that of Stamstad. He has another garment that he says protects his crotch: A prototype base layer from Patagonia that he received when he was a sponsored athlete. The garment never went into production, Stamstad says, but it is perhaps his most cherished piece of apparel. In 2016 Stamstad was hit by a driver while cycling, and he was wearing the tights at the time. Paramedics told him they would need to cut them off in order to care for his leg, which was broken in four parts. Stamstad says he balked at the order, and instead peeled the base layer from his shattered extremity so that he could save it for future rides. 
"It was a high price to pay to save the tights but I'm glad I have them today," Stamstad says. "I had to endure a few minutes of suffering to keep them and it was worth it because they do their job."