The Virtual-Reality Climbing Wall
Lasers and virtual chainsaws are now training tools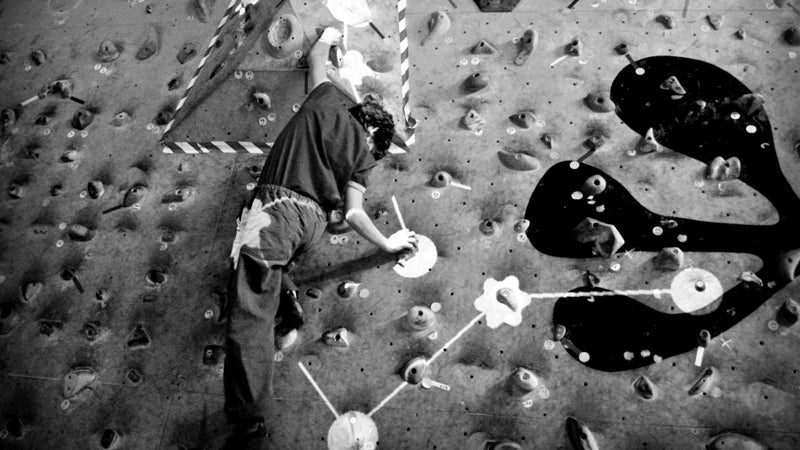 Heading out the door? Read this article on the new Outside+ app available now on iOS devices for members! Download the app.
Color-coding your climbing route on the training wall is so last century. That's why two augmented-reality researchers from Aalto University in Finland developed a laser-projecting movement-tracking system that provides feedback in real time for climbers.
Perttu Hämäläinen and Raine Kajastila's projector sets climbing routes with a glowing line, while a depth-sensing camera tracks movement and offers suggestions for the next move. All holds that a climber touches can be stored for later use as a route build, or climbers can use the system's route automator to guide them and learn the holds of a certain route.
But the guidance doesn't take all of the fun out of climbing. The duo is confident that some element of surprise remains for climbers—such as the virtual chainsaw projected onto the course that climbers have to avoid. And when someone falls, the systems detect that the ascent is over and automatically replay the climb on a nearby screen. 
Hämäläinen and Kajastila tested a system with eight intermediate and experienced climbers; reviews varied from "good training for unexpected moves," to "not very elegant climbing," according to their proposal paper.
Sadly, you won't be able to judge for yourself right away—News Scientist reports that the team is working to get a prototype up and running this fall.
https://youtube.com/watch?v=UNr3bxysSb0%3Frel%3D0