The Daily Rally
April Lee Is Ready for Her Next Test
When the young athlete was given the chance to lead her outrigger canoe team at the state championships, it opened her up to taking all kinds of chances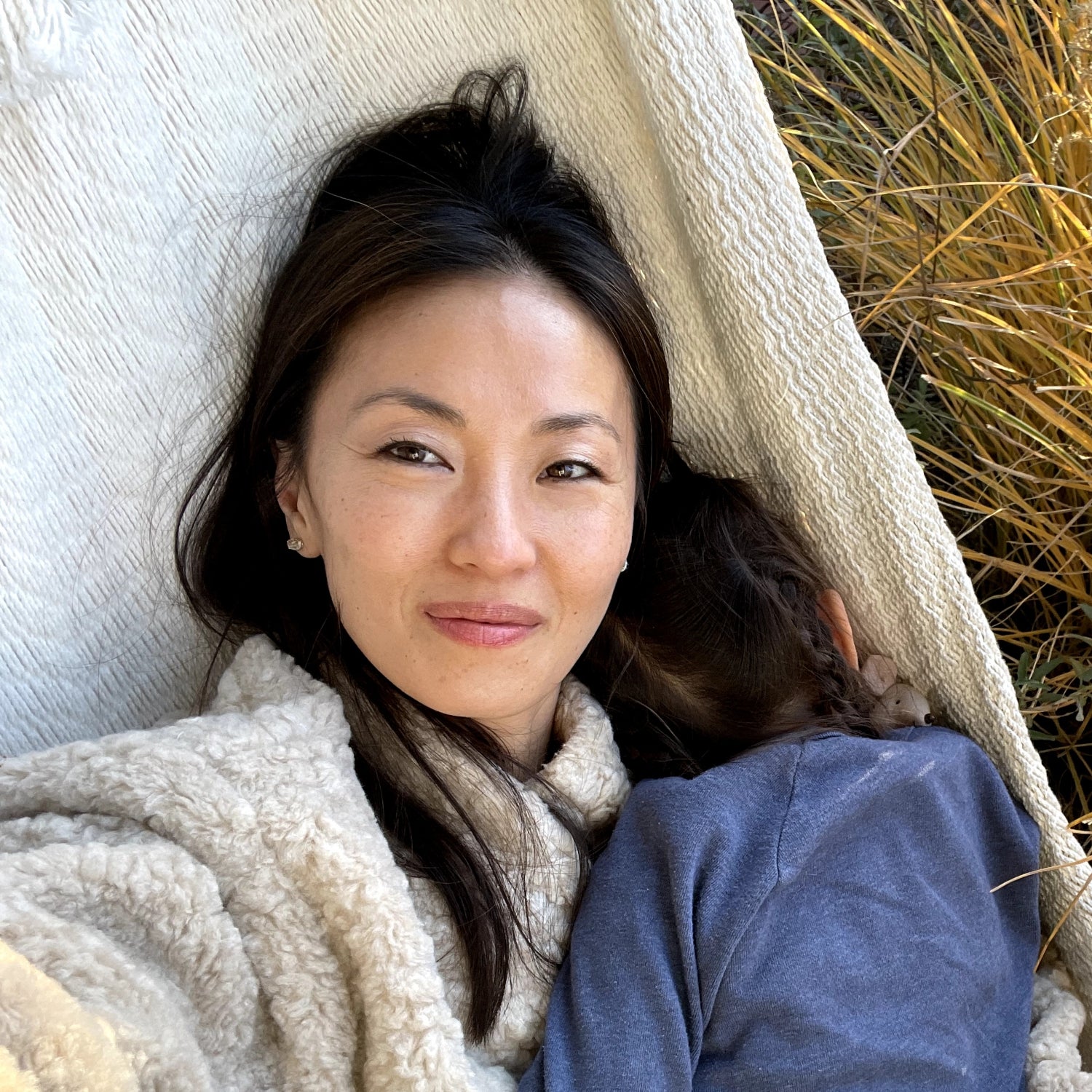 Courtesy April Lee
Heading out the door? Read this article on the new Outside+ app available now on iOS devices for members! Download the app.
April Lee told her story to Sarah Fuss Kessler for an episode of The Daily Rally podcast. It has been edited for length and clarity.
It was just wind, water, all this maybe spit, flying in my eyes. I couldn't see properly. And I'm in charge of everything we've been doing all year.
I grew up in Honolulu, Hawaii, to Korean immigrant parents. And while culturally it was different in Hawaii than in Korea, there were still some very gender-ized roles that were expected of us. I had an older brother, and he was given opportunities that I wasn't. He got to go to swimming school, and I just taught myself how to swim. He went to space camp, the Boy Scouts.
This family or household culture that I came from, it didn't always feel like it really fit. I just felt like I was piecing things together, searching for my identity.
There was a huge transition for me from sixth grade to seventh grade. I moved from a parochial school into this progressive school called Punahou. Everything was so much broader, and so much more individualistic. I fell into a group of friends, and they invited me to join a canoe paddling club with them. It was the first time for all of us.
The Lōkahi Canoe Club was run by this Hawaiian family, an extremely loving family, with a real embrace of the dignity of the sport, the tradition of the sport, the beauty of the sport, the spiritual aspects. It felt respectful in the way that a lot of Asian cultures are towards their ancestors and elders. But in the context that really made sense to me, because it was the place where I was born.
But, this wasn't a canoe club that necessarily won a lot of the regattas, either. I think our dues were probably a little cheaper than the other ones. It was super inclusive. It was super diverse. And we didn't start off with a physical advantage. I'm 105 pounds on a good day. We were all just very slight, a little runt-y looking.
A lot of our friends were part of the Outrigger Canoe Club, which was the first Canoe Club in Hawaii. When it was created, it was only open to white people. There were all these stories of people whose parents weren't allowed to go there when they were younger children. But these were girls were very strong. When you saw them practice, they would lunge their arms forward, and grab and dig into the ocean. You're really using brute force.
We had a coach named Joy Waikoloa, and she was an incredible mentor, an incredible coach. She had these smaller paddles designed for us. So instead of this jerking-lunge-pullback paddling style, ours was much more about feeling the rhythm, and being as aerodynamic and smooth as possible. We would be observing and feeling each other, observing and feeling the conditions. Read waves, read wind, understand currents. So working in harmony with nature.
In an outrigger canoe, there are six seats. Sometimes I was seat number five, which, even though it's important, it's kind of thought of as like the seat for the weakest link. Towards the middle-end of regatta season, our coach saw that there was a really good relationship between me and my friend Kristen, who is usually seat number one. Seat number one is the person who's really reading, the ocean currents, is setting the pace. Seat number two sets the rhythm for the other side of the boat. Kristen was kind of like a nucleus. She was a leader. And I started to be in the second position. I was like her vice president.
At a certain point, we ended up winning a couple of races, which was super surprising to all of us. One team, they were definitely a lot bigger than us, tougher than us. And that team sent us like death threats, wrote these notes saying that they were gonna kill us if we won. I mean, some thrilling stuff for seventh grade girls. Oh, wow—we're suddenly a force to be contended with. People are paying attention to the runts!
We were adolescent girls, navigating school dances and Latin class. But we were also learning how to read the ocean. We had this whole other world, and this became a part of our identity. We were paddlers.
We made it to the state championships, and that was a really big deal. We didn't think we were gonna be able to make it. And a week before, Joy announced the lineup, and she said that she wanted me to be in seat one and Kristen to be in seat two. And it was this moment of, Uh, wait, did I hear that right? People were literally saying, "Oh, you mean Kristen will be in seat one?"
She's like, "Nope, I'm switching it."
I remember asking Joy later about her decision. I was like, "Are you sure you don't want Kristen to do it?" Because I think we all agree that she's the natural Leader in this group. And Joy's like, "I've been watching you, you are really good at reading the ocean. You have this kind of calm perseverance. You're steady." There was something steady about me.
When we got to the state championships, I'm afraid of Kristen's disappointment. I'm afraid of letting the team down. We get into the boat, and it's terrible conditions. Blustery, cold, windy. The best teams from all the islands that make up the state of Hawaii were all lined up. I think I was like halfway ready to black out from nerves.
They shoot the gun, and we take off.
I remember all I could hear was Kristen screaming at me to go faster. I was just like, Oh shit! Paddling like crazy. I can see the boats on either side of us, in front of us. I just hear so much screaming. I'm in charge of everything we've been doing all year.
Then I just remember this moment where I was like, April, like you got this. You set the pace. And it was just this moment of dropping into myself. It was kind of like, Forget everything else. You have to do your job and you can do it. You just have to be steady.
I do remember something that Joy had told us during practice. She said, "When all the conditions are right, if you guys hear each other, if you can feel each other, if you can paddle in sync, where your bodies are moving in sync, and your breath is moving in sync, in harmony with the ocean, the boat sings.
There were something like 25 boats, and you had to be in the top five to place. We first of all never thought we'd be able to make it to finals at all, and our boat came in fifth place. It was a crazy feeling.
Kristen gave me a huge hug, and I remember my coach Joy, the smile on her face was like one I've never seen. She was so proud of us. I felt really proud of myself.
My coach really saw in me something that I never saw in myself, and it was very different than my parents. It was different than some of the teachers I'd had in the past or some of the friends. I had never been seen in this way.
And so I started experimenting a little bit more. I got the lead in the play. I tried speech and debate club in eighth grade. There were a lot of things that I wouldn't have ever thought of doing prior to that.
I think the reflection of others, in community, can be a very powerful way of, finding yourself.
April Lee is an actor and creative consultant who lives in Ojai, California with her two young daughters. She enjoys surfing, hiking, and singing in her ladies choir.
You can follow The Daily Rally on Spotify, Apple Podcasts, Stitcher, or wherever you like to listen. Subscribe to our newsletter and nominate someone to be featured on the show.
Lead Photo: Courtesy April Lee