The Daily Rally
Fallon Davis Finds a Home Within Themself
After the dissolution of an abusive relationship, the educator turned to their family—and nature—for stability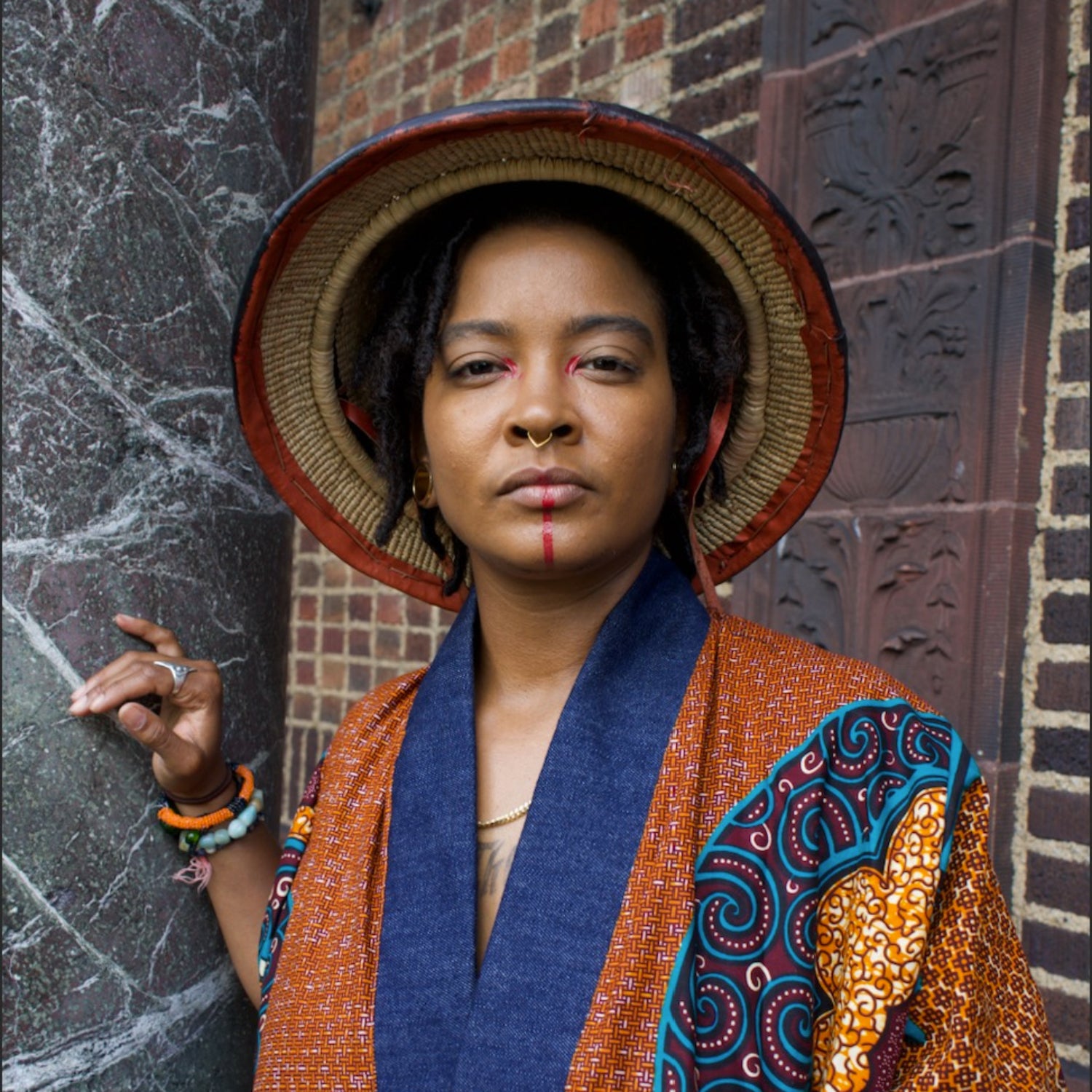 Courtesy Fallon Davis
Heading out the door? Read this article on the new Outside+ app available now on iOS devices for members! Download the app.
Fallon Davis told their story to producer Sarah Vitak for an episode of The Daily Rally podcast. It has been edited for length and clarity.
I was going through a very spiraling time of life. I was living in my car at one point and then couch to couch.
I was like, I cannot believe I got myself in this position.
My pronouns are they/them. I am an Afro-vegan. I am a Black Native. I'm an African-American. I am a radical educator. I am a CEO and founder of a nonprofit called STEAM (science, technology, engineering, arts, mathematics) Urban.
I'm in Newark, New Jersey. I'm originally from Somerville, New Jersey, which is about 30 minutes south.
The outdoors has been a love for me my whole life. I was inspired through sleepover camp in the woods, swimming in the lake, and going whitewater rafting and fishing. I was outside a lot. One of my favorite things to do as a kid was to ride my bike and play outside. I can remember the wind on my face and taking my hands off the handlebars and just speeding down the hills. It really was my peace, you know?
I had a lot of pressure on me growing up, being a latchkey kid and really having a single parent. They're working all the time, and I'm really having to take care of myself and make sure that I'm keeping on track and doing what I'm supposed to be doing.
I went to the college for the business of fashion, LIM college in New York. And, it was life changing. I pretty much gave up everything I knew in a small town and went to the city.
Somewhere along the way of me graduating high school, going to college, getting into my first serious relationship, I kind of lost the outdoors. It was more of just a means to an end. You gotta walk to get to somewhere, you gotta drive to get to somewhere. I had forgotten how important it was to me, just breathing the air outside and just taking it all in.
When I turned 25, I was at the heaviest I've ever been in my life. I felt really depressed I was in an emotionally-abusive relationship. So I decided to move to Atlanta, that's when I got my master's.
I was able to find some stability in that, but I was going through a very spiraling time of life. I got into another relationship that I shouldn't have been in, and I ended up having to flee the house I was living in and I lost my car and everything.
So I kept having to start over from the beginning. That's a lot to figure out—housing, how to keep a job while going to school. I was working Uber and I was barely able to make the rent and do Uber and do my master's program.
I was living in my car at one point, and then couch to couch. I remember I was renting a room for $500 a week. I could not even afford that. I was doing Uber and. I remember I had to pay this room, or get something to eat. And I was sitting down there that weekend, and I just had water from the faucet, and I was crying. I was like, I cannot believe I got myself in this position.
So I had to like suck it up and ask my family for help and come back home. That's not what I wanted to do. Because you're embarrassed, you feel like you should have had your life together. People tell you you're supposed to have your life together at a certain age.
It's also like if you grow up without help, you don't know what help to ask for. That's also what I was realizing,I just didn't know what to ask for help. I'm thinking I'm supposed to do all this and figure all this out, and I'm not really seeing any stability. I didn't really feel at home, and especially I didn't feel at home in my own body.
I came back to New Jersey about 2018. I had been away from home for about six years. I knew that my mom wasn't gonna be happy about it, and she would want me to have a job. So I started looking and I found a great position. I was creating a curriculum, and I started to integrate nature and outdoors, the environmental center, uh, planting and visiting gardens. I really was enjoying how it made me feel, how it made others feel, and just started to really understand the impact of the environment.
My most profound awakening with nature happened when I went to the Grand Canyon. My mom took me on a trip for the first time.
It was during the process of me coming back, getting into this new role, and dealing with all the stuff that had happened. I didn't have the money to go and she said, "Well, I'll treat you." We went to Las Vegas and she had set up a couple different outdoor excursions. We went kayaking in the Colorado River, which she made me paddle the majority of the time. It's cold as heck out there, so you want a paddle.
It just showed me a strength that I didn't realize I had, like, Wow, I could do this all these different miles. And it felt so good to be out there in this large body of water that was silent. You could hear the nature, the water, and the air.
And then we did a tour of the Grand Canyon. When on that native land, something happened to me. It was like a switch went off, and I just felt I was supposed to be there. I felt like I was supposed to be in this space. Then I've been finding out that I'm a Black Native, and my family's Native American. So it made so much sense why I needed to get back to that space. And from there, I've just been exploring more.
So when I got back home, I got an invite from a friend to go on a hike. And I have always done small hikes or different things, but I didn't actually think about it as something that could be a part of my lifestyle.
I met this great, phenomenal group of Black hikers. We had a circle and folks told their stories. And we were all kind of going through these different but similar journeys of connecting back to self, finding community. It changed my life because it allowed me to be outdoors. It really connected me back to who I was.
When I did my first hike, it gave me such a mind clarity. It gave me more oxygen to my brain, that I was able to think clearer, and I realized that I was just running, from age 25 to 30. It was a tough awakening. I had been running, running, running a long time, running from my family, and all the trauma and drama that was happening, running to try to find myself. I wasn't listening to my inner intuition.
And I used the outdoors and healing through food to do a whole spiritual cleansing of all the traumas I'd been going through, and realized a lot of that had contributed to all that stress I was going through. It's changed my life to this day.
I didn't realize that home is within me, and that's really what the outdoors gave me. A home.
Fallon Davis is an activist working to improve the lives of Black and brown individuals through science, technology, engineering, arts, and math, otherwise known as STEAM Education. They're a pioneer in the queer fashion industry and are currently focusing on their work as co-founder, CEO, and President of STEAM Urban. You can follow them at steamurban.org.
You can follow The Daily Rally on Spotify, Apple Podcasts, or wherever you like to listen. Subscribe to our newsletter and nominate someone to be featured on the show.
Lead Photo: Courtesy Fallon Davis
Trending on Outside Online