The Daily Rally
Janice Rhoshalle Littlejohn Is Taking the Plunge
A traumatic childhood experience left the journalist deathly afraid of the water. But by drawing on the resilience of her ancestors, she found the courage to dive in.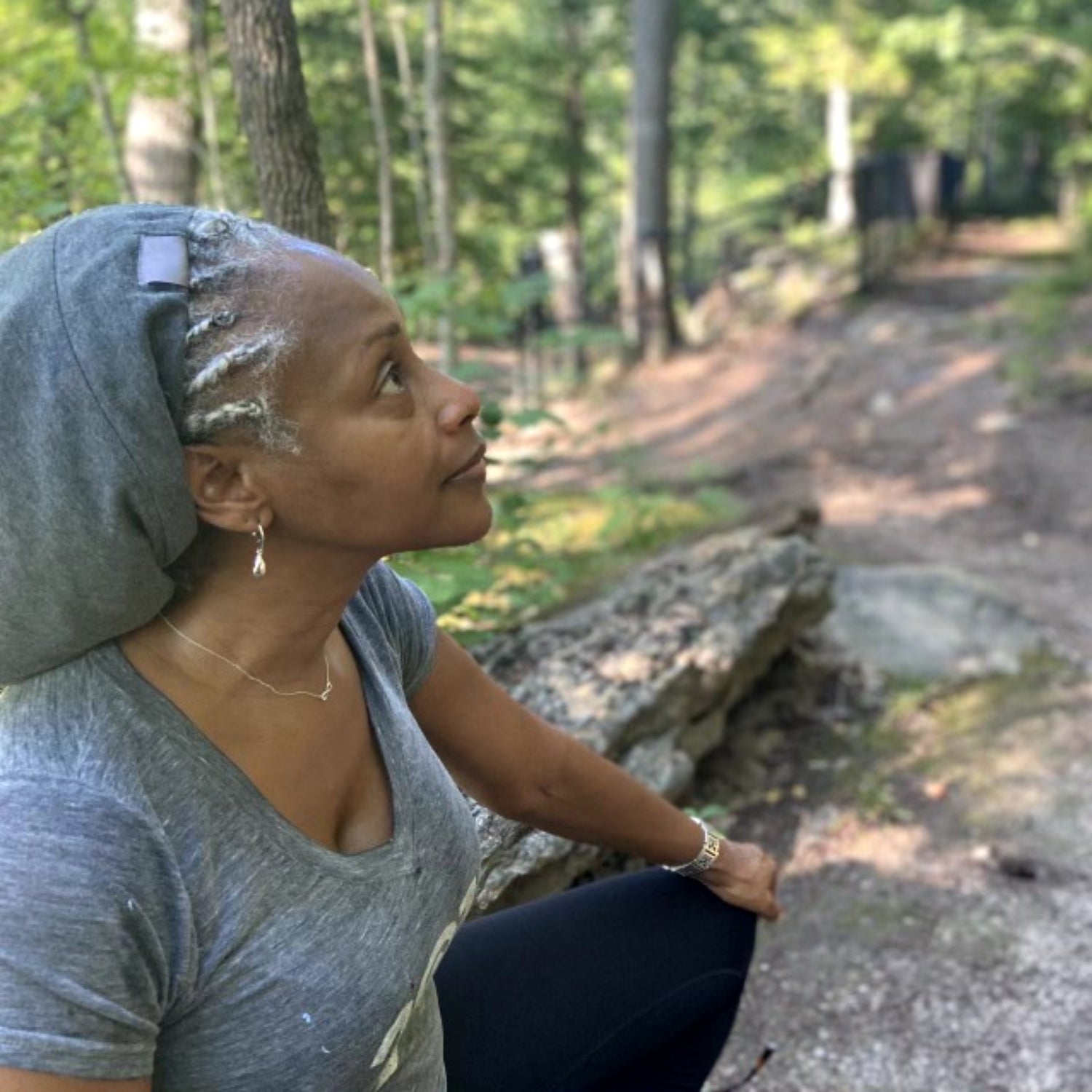 Courtesy Janice Rhoshalle Littlejohn
Heading out the door? Read this article on the new Outside+ app available now on iOS devices for members! Download the app.
Janice Rhoshalle Littlejohn told her story to producer Sarah Fuss Kessler for an episode of The Daily Rally podcast. It has been edited for length and clarity.
Nine, ten-year-old me is probably going, "What are you doing? You know you can drown! What are you doing?"
I'm a journalist by trade, and I love connecting with nature. I have a side gig working at the parks department in a natural area space in Culver City in the Los Angeles area.
I decided, sometime around 2019, that I would be writing a book about my grandmother. We had traveled to Tennessee, where my mother's family is from. And I had realized that this was the first time, in my recollection, that I had visited her grave site.
I've never written about my life or about my family's life in the way that I'm attempting to now. I'm digging a lot deeper and going a lot further with stories that may uncover things that may hurt, but that can also be healing.
My mother's mother died when my mother was ten, in 1950, from a botched tubal ligation surgery after she gave birth to her fourth child. And so I've been on this journey now to reclaim my grandmother's story.
I come from generations of people that are like, "Don't air dirty laundry. Don't talk about things that hurt." Things like racism, womanhood, poverty, and religion. I don't think there's anything more terrifying than to talk to your parents about things that you're ashamed of, or to ask them things that they might feel ashamed of, or things that might have been hurtful to them. But I wanted to be brave. And I wanted to challenge myself. I really, really want to be more courageous in my writing. I just wanted to find a way to take the plunge, and immerse myself in this new journey.
The Annenberg Community Beach House in Santa Monica was hosting a polar plunge in December. I had friends that had done polar plunges before, but I thought, Oh no, that's not what I do. I don't plunge into the ocean. Because getting into the water is not necessarily my jam.
I had to be about eight or nine, I was at my friend's. I was sitting on the edge of the pool, just dangling my feet in the water. And some kid who I didn't know just took it upon himself to push me into the deep end of the pool. I went down. I will never forget that.
I do remember feeling very heavy, feeling very frantic. And the next thing I knew, I was being lifted out of the water by my friend's uncle who had seen me go down. Knowing that I could drown really did become a challenge for me, even when I was learning how to swim in my 40s. So I just stayed away from the water.
The Annenberg Polar Bear Plunge. I got there early. None of my friends wanted to go, and so I was just trying to make sure that I had a lay of the land, that I understood what I was getting myself into. I felt like this was an opportunity to just venture out a little further. Metaphorically that meant something to me, for what I wanted to do in my writing.
Walking into this water, and just feeling the chill lap up against my ankles and my feet and my legs. I put on all kinds of Vaseline because I was like, I'm gonna wick it away, but it still comes through. When I first got in, I thought, Oh, there's no way I can keep going, and it not chill me to the bone.
There was another woman there who suggested that I go into the water, come out, go into the water, and come out, and acclimate myself to the temperature of the water. And so I kind of took my cues from her. Every time I would go out, I would get a little further up. I let it get up to my shoulders, and that was as far up as I could go and still be touching the floor of the ocean.
One of the big waves came and just went over my head. But that I was able to stay rooted and stay grounded in the ocean was so gratifying, despite how cold it was. At a certain point it wasn't about it being so cold—and it was so cold—it was just about being able to be stable and knowing that I was gonna be okay. Making it through this experience felt like I could do anything.
I didn't feel scared because I was with a community of people. I know that the water can be very violent and can kill and destroy. But I also know that water is healing and connective matrilineally. I felt like my grandmother was in the midst of all this. Because there was a stranger who was like, "I'm gonna help you get acclimated to this," and it was another woman who was reaching out with care.
I do believe that we're not here alone, that we are part of a whole, that includes the people that came before us. Otherwise, generational trauma wouldn't be a thing. And it most definitely is, but there's also generational healing and generational connectedness.
I've had these really courageous, independent-minded women in my family and in my history. But I'm just now discovering all the things that they had to journey through to buck against systems that told them they didn't have a voice, or they shouldn't have a voice, or they shouldn't be entrepreneurial, or that they shouldn't have the kind of lives that they had. To know that I come from that kind of courage, that kind of bravery, and that kind of fortitude, emboldens me to keep going.
Janice Rhoshalle Littlejohn is a journalist, author, and adjunct instructor at University of Southern California Annenberg's Specialized Journalism Program. She is also a recreation services leader for Stoneview Nature Center, a public garden in Los Angeles County.
You can follow The Daily Rally on Spotify, Apple Podcasts, Stitcher, or wherever you like to listen. Subscribe to our newsletter and nominate someone to be featured on the show.
Lead Photo: Courtesy Janice Rhoshalle Littlejohn
Trending on Outside Online