How Many Entrepreneurs Does it Take to Tag a Shark?
Heading out the door? Read this article on the new Outside+ app available now on iOS devices for members! Download the app.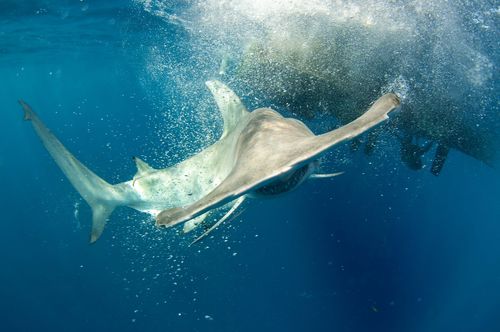 A group of hyper-energized twenty somethings bent on gathering the world's biggest names in business and entertainment for adventure-packed meet and greets has announced their next event. Summit Series will gather 1,000 of the world's top entrepreneurs, scientists, and entertainers for a three day cruise in the Caribbean called Summit at Sea. The group hopes to inspire new ideas for saving the world's oceans by putting big wigs in industry, entertainment, and conservation in a confined space—read cruise ship—so they're set up to rub shoulders during sunsets amidst tropical waves.
"Our generation has more power and influence than any generation of young people, ever," said Summit Series chief reconnaissance officer and Outside correspondent Thayer Walker. "Our end goal is to take the most talented and innovative minds on the planet and drive them toward making a positive impact on the most pressing environmental issue of our day: ocean health."
In addition, Summit Series has posed this question to the attendees:
What is the most serious issue facing the oceans today, and how can you, your company, or your industry help address it?
Those entrepreneurs who answer the question best will sail off on a special expedition to tag sharks with University of Miami researchers. Unless, that is, they want to hang back on the boat with Russell Simmons, Zee Avi, Kristen Bell, and Sir Richard Branson.
Go to sharktagyoureit.com to read some of the most innovative conservation ideas so far. To read more about Summit Series' plan to bring entrepreneurs together through adventure, check our our June 2010 feature, Good Fellas, by Grayson Schaffer.
–Joe Spring
@joespring