Interview Issue 2012: Swimmer Ryan Lochte on Beating Michael Phelps
The world record holder dishes on his diamond grills and his plans for London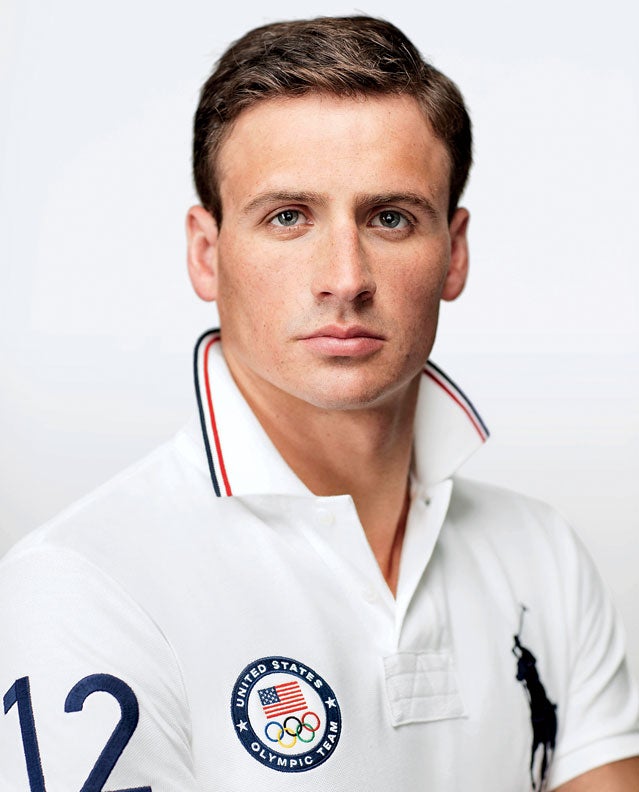 Courtesy of Ralph Lauren
Heading out the door? Read this article on the new Outside+ app available now on iOS devices for members! Download the app.
You can't tell the story of swimmer Ryan Lochte without mentioning Michael Phelps. For years, the 27-year-old Rochester, New York, native played bridesmaid to his close friend, the 14-time Olympic gold medalist. At the Beijing Games, in 2008, he was almost an afterthought to the Phelps show, but since then Lochte, a six-time Olympic medalist himself (three golds, one silver, and two bronzes), hasn't lost to Phelps in any meaningful competition. The notoriously laid-back star has set world records in the short- and long-course 200-meter individual medley and the 400-meter IM, often considered the sport's toughest race. At the 2011 world championships, Lochte won six medals—five of them golds, and two in races that pit him directly against Phelps. Afterward, Lochte insisted he should have done better. "I'm not happy," he said. "I know I can go a lot faster." There's a good chance he'll qualify for at least eight events this summer in London, which raises the question: Does he think he can match Phelps's 2008 Olympic-record haul of eight golds? Ryan Krogh caught up with Lochte at his training base in Florida to find out.
What's your goal for London?
I actually haven't given London much thought.
Do you think it's possible to beat Phelps's record?
I think so. It was a great Olympics, obviously, but he's a regular person just like the rest of us. 
How did it feel to finally defeat him last year?
It was a huge confidence boost. I always knew I was capable of beating Michael—I always feel like I can win—but once it happened, I knew that I could do it again and again.
Do you get fed up with the comparisons?
I've been swimming against him since 2004, and I was more fed up with placing second all the time. After 2008, I said enough is enough. I've got to do some things differently to make sure that never happens again.
Like cutting back on fast food, which you were famous for fueling up with?
I never really noticed how what you put in your body has an effect on how you compete. I tried eating better, and I started seeing improvements almost immediately. I was having weeks and weeks of great practices, and that definitely carried over into competition.
You're a big skateboarder, too, and you've sustained a few injuries. Your coaches must hate that.
If they had their way, I'd be in a plastic bubble. I just can't do that. If I get injured, I get injured. I'm having fun. So I'm going to keep doing that, and it doesn't matter what happens.
What's the story with the diamond teeth grill you always wear on the podium?
It started in 2007 as a dare. I had these grills in my bag—I don't even know how I got them—and I pulled them out and showed a friend. He was like, "Oh man! If you get a medal, bro, you gotta wear those." The next day I won a medal, and I wore them out there. It was the funniest thing.
Rumor has it you lost one while partying in Beijing.
I think the damn cleaning lady took it! I was so mad.
Going into this Olympics, you're getting more requests for media appearances. Does the spotlight ever get to you?
If I start thinking about all that, I'm going to be complete dog crap in the race. I need to stay relaxed and just have fun with it. I try not to let swimming define who I am. It's just a sport that I'm fairly good at.
Any regrets about not being smarter with your training before 2008?
By all means. I honestly want to know what kind of athlete I would have been if I knew back then what I know now. But I'm not beating myself up over it. I'm doing just fine. You can say I'm a late bloomer.
Trending on Outside Online