Sink or Swim
David McMahon and Sydnie Uemoto, young pilots for Mokulele Airlines, were just trying to log some hours flying between Oahu and the Big Island. Then the engines went out.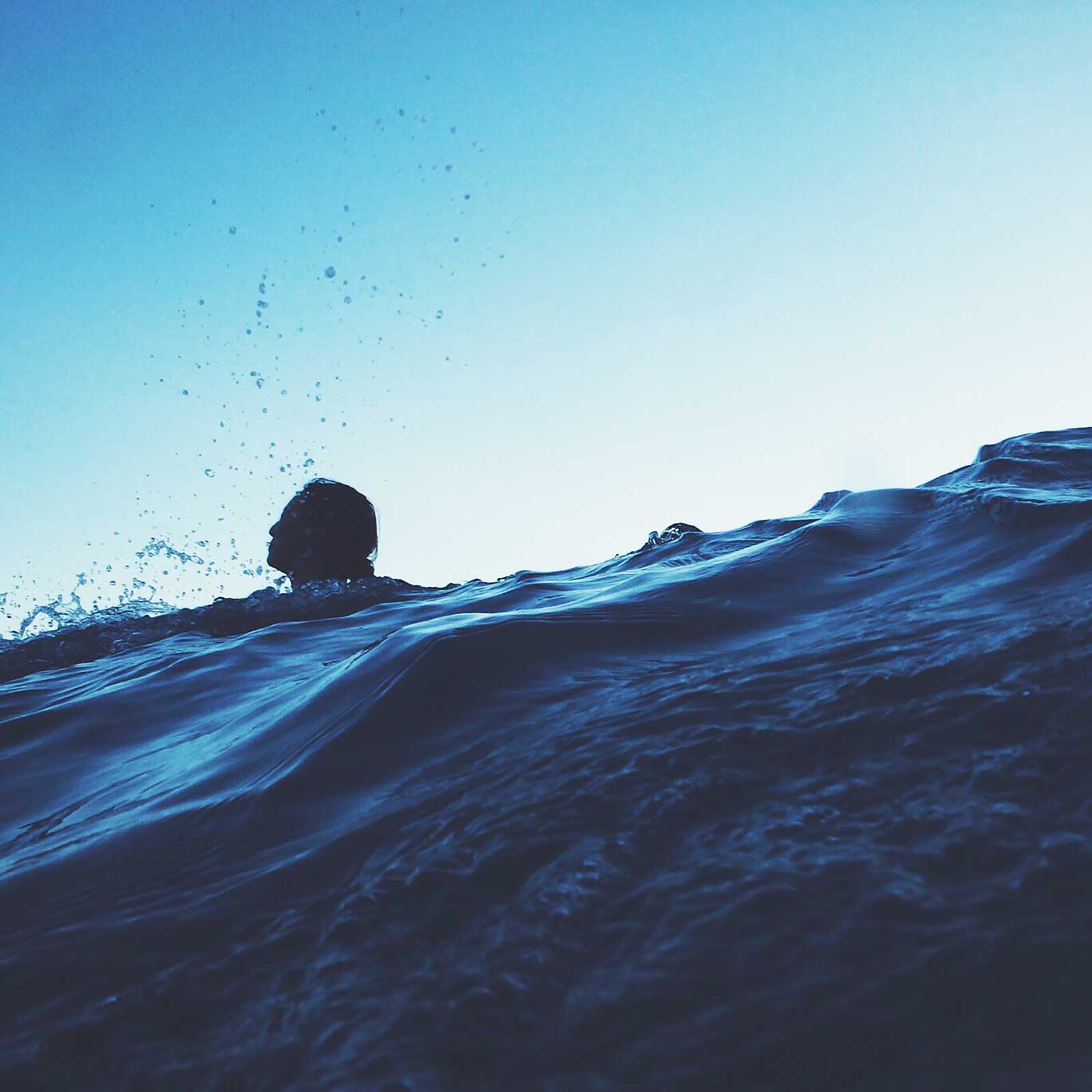 Li Yang/Unsplash
Heading out the door? Read this article on the new Outside+ app available now on iOS devices for members! Download the app.
Sydnie and I had never met, but that's normal when you're putting in hours. When we took off, all signs were normal. After we climbed to 2,000 feet, the plane started to rumble a bit, but it wasn't enough of a concern to turn back. After about an hour in the air—at the widest part of the channel between Maui and Kona—the right engine went out. Sydnie got on the radio to tell air traffic control that we may need assistance. Then the left engine went. We declared emergency right away. We were basically gliding.
We weren't that high—I think about 3,000 feet—which doesn't give you much time. I remember looking out at the ocean as we were descending—it just got bigger and bigger and bigger. I don't know how we didn't die on impact. We were probably approaching at 70, 80 miles per hour, and the plane only had lap belts, no shoulder straps. Sydnie said that she landed it like a regular plane on the ground. She did an amazing job.
As we were getting our bearings, the water was already halfway up the dashboard and gushing in the door. We exited onto the wing and next thing you know, the plane is gone. But I wasn't really panicking yet, because I was thinking, We just survived a plane crash, and the Coast Guard knows where we went down.
We crashed at about 3:15 p.m. and saw the first rescue aircraft about an hour and a half later. There were a few planes circling, and then a couple of helicopters. But the water was really rough—six-foot whitecaps—so they couldn't see us. One plane flew right over us. After the sixth or seventh pass, I started to lose hope. Then the air cartridge on my life vest fell off and it deflated.
We realized we had to do this on our own. The good thing about the Big Island is that it's got two large volcanoes, both nearly 14,000 feet. So even though we were about 25 miles away when we landed, we could see land. By the time we decided to swim it was dark, but we could see lights on the island. We just switched gears and agreed to keep each other positive.
After swimming for a while, I was getting to a point where I couldn't even keep my head above water. This was my lowest moment. Then Sydnie noticed something on my vest—I hadn't pulled the toggle to inflate one side. I was like, Holy shit, I'm back!
Then Sydnie swam into a massive jellyfish. She screamed in pain and rolled onto her back, her eyes closed. She was breathing heavily, and she wasn't responding. She slowly came back, and then she just switched on. She said, "We gotta get outta here."
At first light, we got the sense of how far we'd swum. It was amazing. We even began talking about the first meal we were going to eat after we made it to shore. That's when we saw the shark, about ten feet below us, probably six or seven feet long. It made a big slow circle around us, like you see in movies. It stuck around for about 30 minutes and then disappeared.
Eventually, we saw a Coast Guard helicopter, but it flew past. Then I heard one behind us and, without even looking, I knew it was coming for us. Once the guy got down to us, he said, "Man, we are so happy to see you."
The crazy thing is, we were probably five miles from shore. We would have arrived around sunset, but we definitely would have made it on our own.
As told to Will Cockrell.
Trending on Outside Online