Who Stole Geronimo's Skull?
The notorious Native American's bones were disturbed in the grave.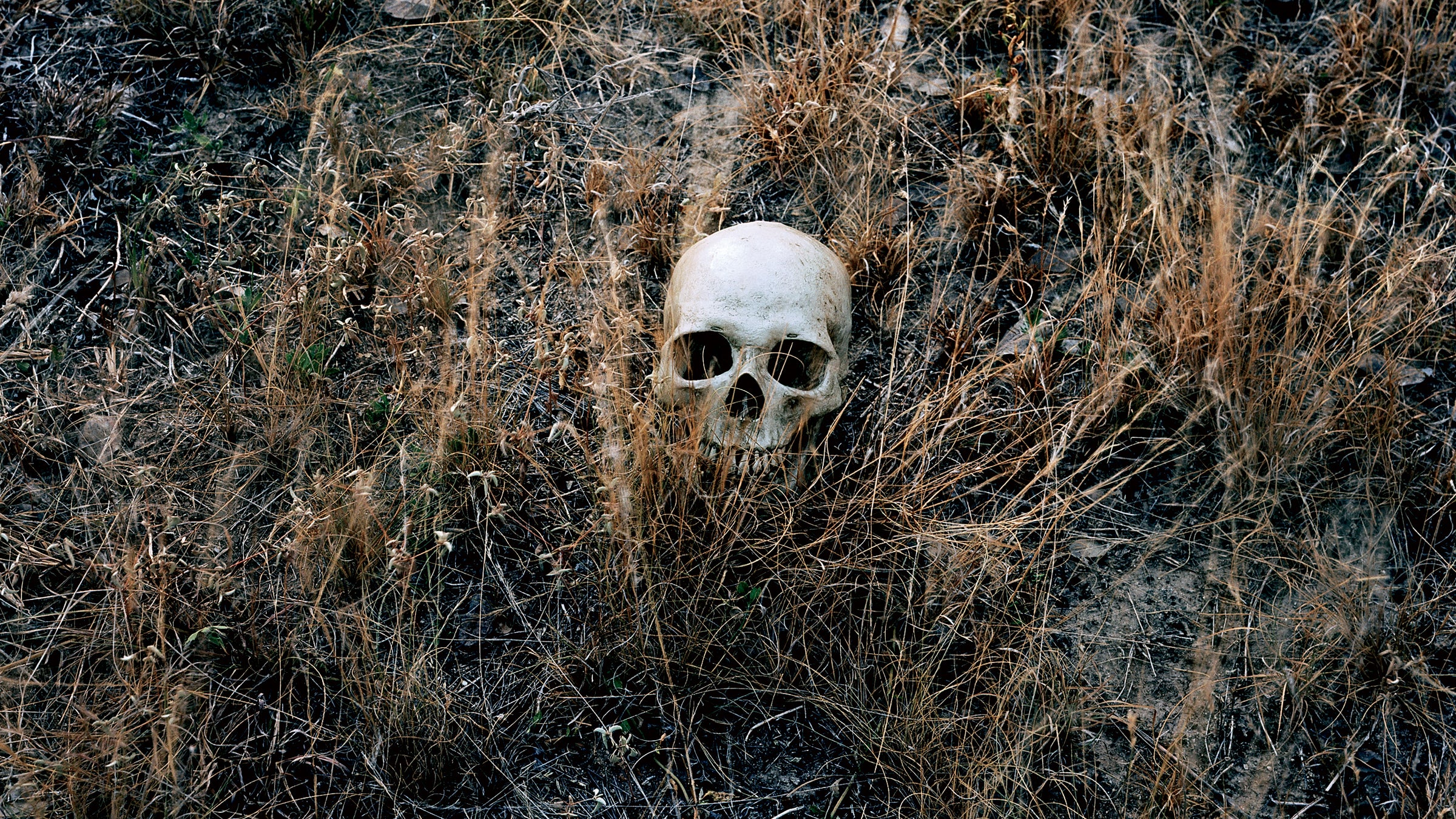 Dan Winters
Heading out the door? Read this article on the new Outside+ app available now on iOS devices for members! Download the app.
Everybody knows that to desecrate an Indian burial ground is to invite the wrath of the spirits. Especially if the grave is that of a great warrior, like the Apache medicine man Geronimo.
In the late 19th century, thousands of U.S. and Mexican troops were sent after the fearsome leader. Though nabbed several times, he was never a captive long. So it went until Geronimo's final escape his death, in 1909, as a prisoner of war in Fort Sill, Oklahoma.
Who would have the nerve to disturb the sleep of such a man? Only those born into the world to rule it. Only the Skull and Bones.
The ultra-secret Yale society is rumored to have connections to the mystical Illuminati, the Freemasons, and other brooding cabals supposedly bent on ensuring American military and economic dominance. About 800 Bonesmen, including George W. Bush and John Kerry, roam the globe today, and rumor has it that their initiation rites include kissing a skull: Geronimo's. During artillery training for World War I at Fort Sill, the president's grandfather, Prescott Bush, and five other members of the club allegedly plundered an unmarked grave believed to be the warrior's. They are said to have bathed the skull in carbolic acid and sent it back to Yale. Of course, the Bonesmen have always dismissed the gruesome tale as conspiratorial claptrap.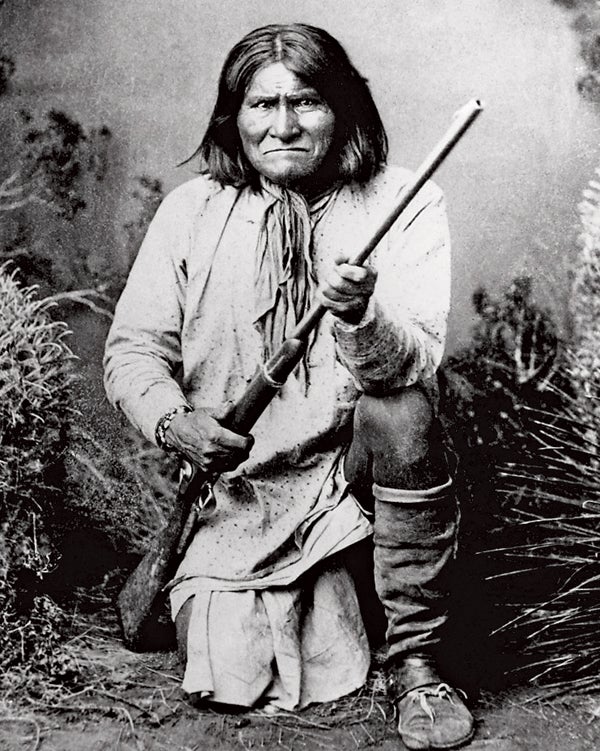 But last fall, Marc Wortman author of The Millionaires' Unit, a book about Yale war aviators was sifting through documents in the university's library when he made a startling discovery: a bit of Skull and Bones correspondence from 1918 claiming members had secured "the skull of the worthy Geronimo the terrible." Wortman says, "There's no question they robbed a Native American grave. If it's Geronimo's, that's hard to say."
The Apache's great grandson, Harlyn Geronimo, a 58-year-old Vietnam vet living in New Mexico, is mounting a legal campaign to have the remains returned. Hollywood producers have even stepped in to help. Geronimo the younger believes he has no choice but to tear up his great-grandfather's grave to do DNA testing and see if the corpse is missing its head. When Apache leaders first learned the society might have the remains, in the mid-eighties, the Bonesmen reportedly tried to hand over a skull. But, says Geronimo, it was that of a child, which raises all manner of other macabre questions. "The Skull and Bones people have been known to steal items like that," says Kris Millegan, editor of Fleshing Out Skull and Bones, a 700-page tome on the group. "They supposedly have Harriet Tubman's gravestone and other skulls, too. It has to do with having power over people."
According to Geronimo, though, it's a bad idea to trouble those on the other side of life: "Sooner or later, the spirits are going to take one of your loved ones."