2023 Summer Gear Guide
The Best Bike Shoes of 2023
From road to mountain, these are our favorite cycling kicks of the year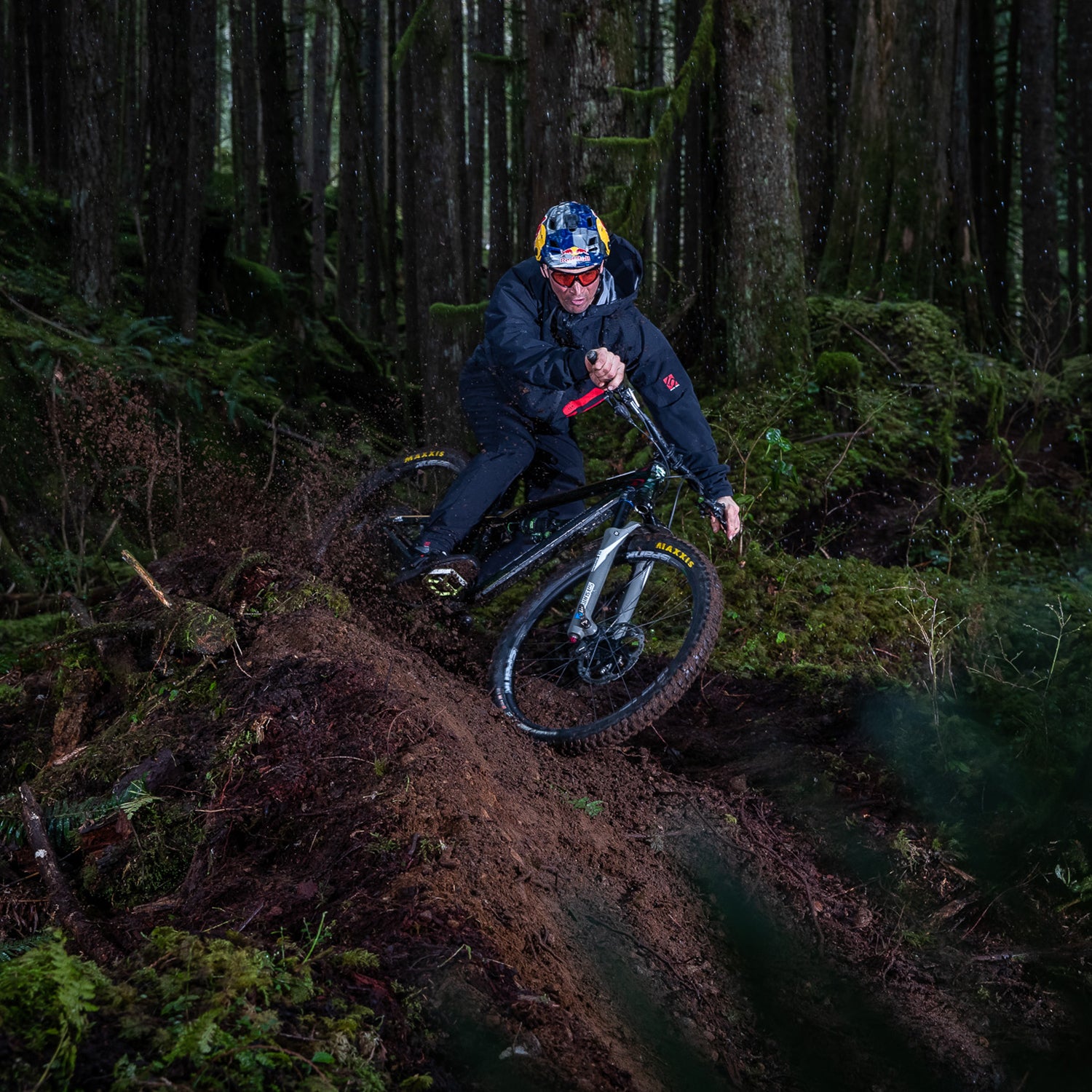 Heading out the door? Read this article on the new Outside+ app available now on iOS devices for members! Download the app.
The contact points between the rider and a bicycle are some of the most important aspects of riding a two-wheeled steed (think saddle, grips, pedals, and, yes, shoes). The bike footwear category has widened dramatically in the past few years to include everything from the highest-performance road shoes to flat pedal kickers that can be worn daily around town. What follows are our six favorites of the year.
The Winners at a Glance
Best Road Shoes
Specialized Recon ADV
Pearl iZUMi Pro Air
Shimano RX801
Best Mountain Bike Shoes
Specialized 2FO Roost Canvas
Fox Racing Union BOA
Adidas Five Ten Trailcross Gore-Tex
How We Test
Our staff at Pinkbike and Velo are constantly testing bike shoes, as is Outside's lead bike writer, Josh Patterson. This includes our six Field Tests of 2022, as well as the rolling testing that we perform in Colorado, Washington, and British Columbia as we test bikes and accessories throughout the year.
Meet Our Lead Tester
Josh Patterson has been riding and wrenching on bikes for 20 years and, with a master's degree in journalism, has been writing about the sport for over half of that time. He's a cycling generalist who finds joy in riding road, gravel, and mountain bikes, which made him the ideal candidate to manage Outside's Gear Guide bike coverage for the past four years. He grew up in the Flint Hills of Kansas and was an early adopter of gravel racing and participated in the first Unbound 200. He's now based in Fort Collins, Colorado.
The Reviews: The Best Bike Shoes of 2023
Most Versatile Gravel Kicks: Specialized Recon ADV ($225)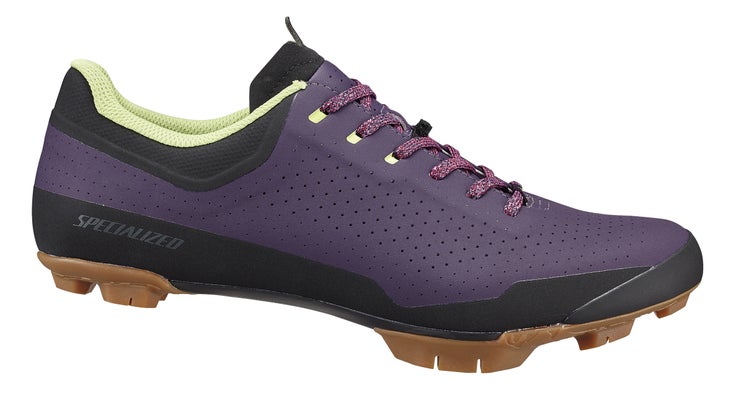 Retention system: Laces
Available sizes: 36-49
Pros: Stiff yet walkable carbon soles
Cons: Laces work well for some riders, but aren't for everyone
The Specialized Recon ADV is designed for cranking out long miles on gravel roads. This lace-up model takes cues from the company's Recon line of mountain bike shoes with its sleek look, but adds a splash of color and a stiffer carbon midsole with a bit of engineered flex in the forefoot. This forefoot flex makes the Recon ADV more walkable for mid-ride coffee stops and nature breaks.
Best Performance Roadies: Pearl iZUMi Pro Air Cycling Shoe ($425)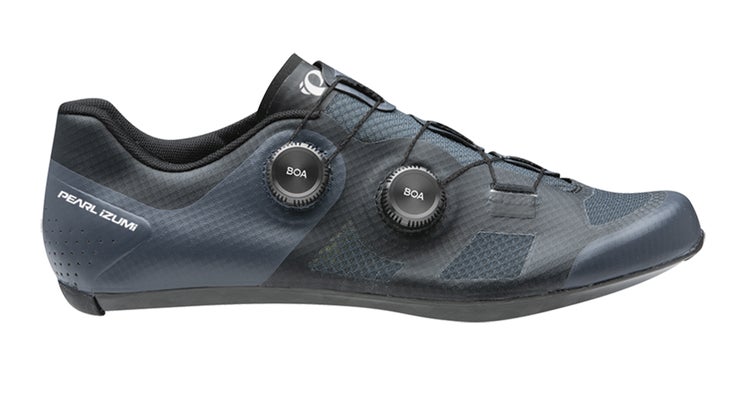 Retention system: Dual BOA Li2 dials
Available sizes: 39-49 EU (41-47 available in half sizes)
Pros: Light and well-ventilated
Cons: Expensive
The Pearl iZUMi Pro Air is everything we look for in a performance road shoe—it's comfortable, highly breathable, and weighs a scant 237 grams (men's size 9/42). It also features an ultra-stiff carbon fiber sole that allows riders to maximize power transfer during breakaways and sprints. In keeping with the airy aesthetic, the upper is constructed with ventilated mesh and laminate panels to reinforce key wear zones for durability. Boa Li2 dials handle fit adjustments smoothly, and a pair of soft lace guides reduce hotspots on long rides.
Sponsor Content
Shimano SH-RC300 Road Cycling Shoe ($125)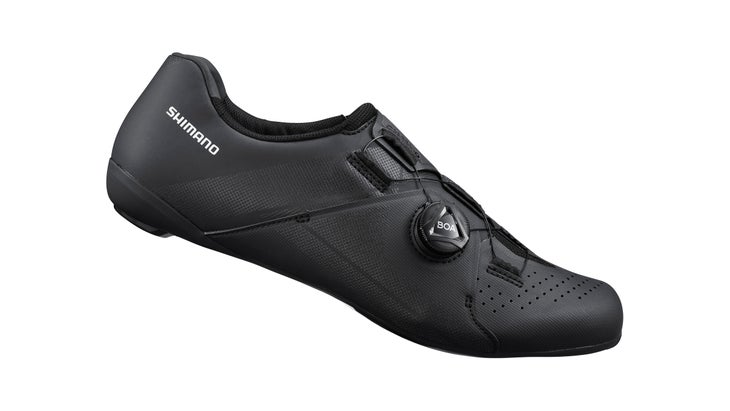 Are you ready to go fast? So are these shoes. The SH-RC300 Road Cycling Shoe from Shimano is lightweight with a race-focused design to stabilize your foot for optimal pedaling efficiency and comfort. Plus, you can get this breathable and durable shoe at an affordable price.
Most Accommodating Gravel Shoe: Shimano RX801 ($275)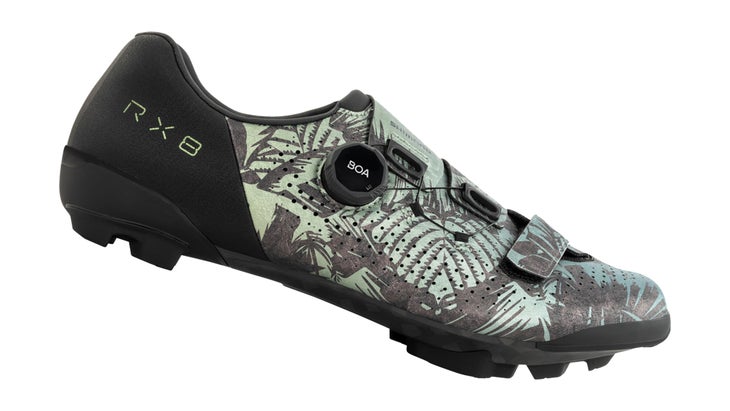 Retention system: BOA dial and Velcro strap
Available sizes: 38-48 EU (half sizes from 41-45.5, wider width from 40-46)
Pros: Stiff carbon soles, great fit, easy to adjust while riding
Cons: Less walkable than some if its peers
Shimano has been a leader in the gravel race shoe category, and the RX801 only builds upon that legacy. The Japanese component brand recently gave these popular gravel kicks a makeover with improved ventilation, fit, and adjustability. The synthetic upper is heavily perforated to increase airflow. Shimano also made the toe box wider and included heel stabilizers to keep the foot in place for greater control through the pedal stroke. A surround-wrapping upper hugs the foot for a close fit, while a rubberized Boa Li2 dial allows for micro-adjustments on the fly, which prevents the upper from getting too constrictive over the course of a long ride. Have wide feet? No worries—the RX801 is available in a wide version in sizes 41-47.
Best Mountain Bike Shoes of 2023
Grippiest Flats: Specialized 2FO Roost Canvas ($120)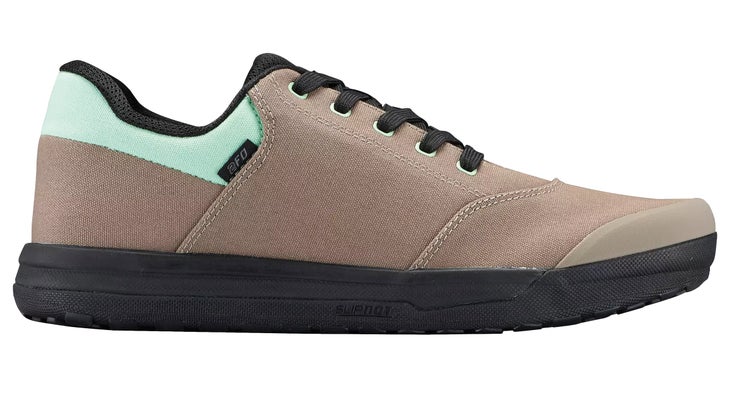 Retention system: BOA dial and Velcro strap
Available sizes: 38-48 EU (half sizes from 41-45.5, wider width from 40-46)
Pros: Stiff carbon soles, great fit, easy to adjust while riding
Cons: Less walkable than some if its peers
Specialized developed some of the best, stickiest rubber on the market. Case in point: The 2FO Roost Canvas shoe's grippy outsole stacks up against any Five Ten model (long held as the gold standard in the industry) when it comes to pedal grip. The canvas upper requires some breaking in, but once it softens up, the shoe fits like a slipper that's comfortable on and off the bike. That said, it's still plenty stiff for long and rough trail riding, though it's not as rigid as flat-pedal shoes designed specifically for downhill riding and racing. With its casual aesthetic, this shoe also transitions seamlessly from the bike park to the brewery.
Most Dialed Clipless Shoe: Fox Racing Union BOA ($250)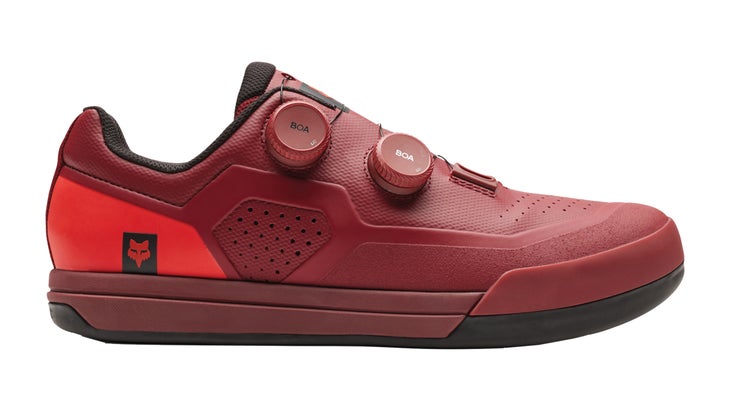 Retention system: Boa Li2
Available sizes: 37-47
Pros: Great in-between profile
Cons: Spendy
Best known for helmets, body armor, and apparel, Fox Racing recently entered the mountain bike footwear market and the Union BOA is the brand's premier clipless mountain bike shoe, designed for trail riding and enduro racing. It utilizes a pair of BOA Li2 dials to adjust the fit tension and a lightweight nylon shank to stiffen the sole while pedaling. At 221 grams per shoe (size 42), the Union BOA is lighter than similar "skate-style" mountain bike shoes, but heavier than svelte shoes designed for cross-country racing. On the trail, we found it provided ample support, and the micro-adjustable dials are handy for on-the-fly adjustments.
Most Waterproof: Adidas Five Ten Trailcross Gore-Tex ($220)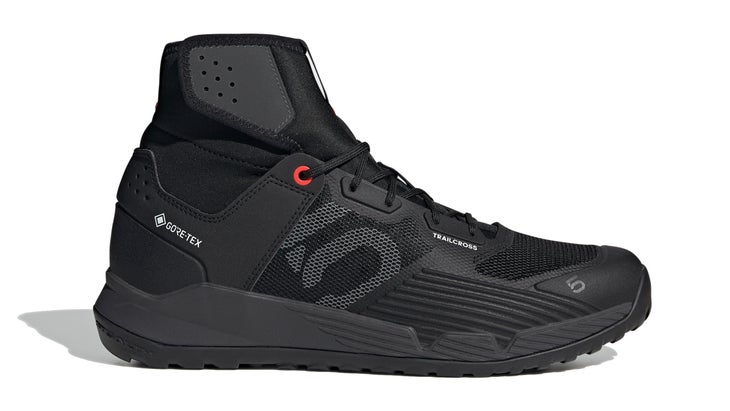 Retention system: Laces
Available sizes: M4/W5-M14/W15
Pros: Iconic grip, high cuff keeps out debris
Cons: Water can still come in through the top
Mountain biking can be dirty work. If you're looking for a shoe to accompany you on wet-weather rides, look no further than Five Ten's Trailcross Gore-Tex. The shoe's waterproof upper shrugs off rain and trail spray while Five Ten's legendary Stealth Phantom Rubber provides extra grip on slippery trails. Like other waterproof mountain bike shoes, this model is not impervious to water running down your leg, into your sock, and then getting trapped within, so it's best to pair them with water-resistant pants when riding in sloppy conditions.
How to Buy
Choosing a bike shoe is almost as personal as choosing a saddle. Most importantly: try them on! Go to a shop and put your foot in the actual shoe to make sure it's a match. Bike shoe fit varies widely (no pun intended) and you don't want to spend your hard-earned riding time with your feet in a vice.
And think about how you'll be using these shoes. If you're not racing, we recommend leaning to the more comfortable end of the spectrum, rather than trying to maximize stiffness and performance.
There's also the clipless versus flat pedal shoes (clipless shoes, confusingly, actually click into a matching pedal so your feet are attached to the pedals) debate. If you're just starting, go with flats. If you're more advanced, you already know what you like.
Finally, don't disregard your budget. Bike shoes can be exorbitantly expensive (see above), but if you're a racer, maybe that spend is worth it for every watt of power.
When it's time to upgrade your gear, don't let the old stuff go to waste–donate it for a good cause and divert it from the landfill. our partner, Gear Fix, will repair and resell your stuff for free! Just box up your retired items, print a free shipping label, and send them off. We'll donate 100 percent of the proceeds to The Outdoorist Oath.
Lead Photo: Courtesy Adidas