The Best Gear: Bicycle Touring the Pacific Coast Route
Heading out the door? Read this article on the new Outside+ app available now on iOS devices for members! Download the app.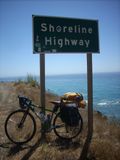 When I agreed to accompany my friend on an epic bicycle tripfrom Canada to Mexico on the popular Pacific Coast Route,my previous biking experience consisted of a 1.2 mile commute to work. Suddenly, I'd be goingfrom nada to 60-plus miles a day for almost two months on a 2,000-milejourney.
Bike touring is more about determination and raw grit than finesse—noone looks graceful on a loaded bike. Similarly,the gear for bike touring is more about getting you from point A to point Bthan about being the fanciest, most expensive, carbon-fiber-enforced product you canfind. After all, dropping cash to shave ounces from your handlebar fork seemsridiculous when you're carrying over a pound of peanut butter. Below is some ofmy essential gear, with a few splurges I rate well worth the price. You can also read the blog from my trip, or to help us reach our goal of raising $3,000 for WorldBicycle Relief by clicking here to donate to our trip. Above right, a photo of my bike on the scenic Highway 1 in Mendocino County.
–Melanie Lidman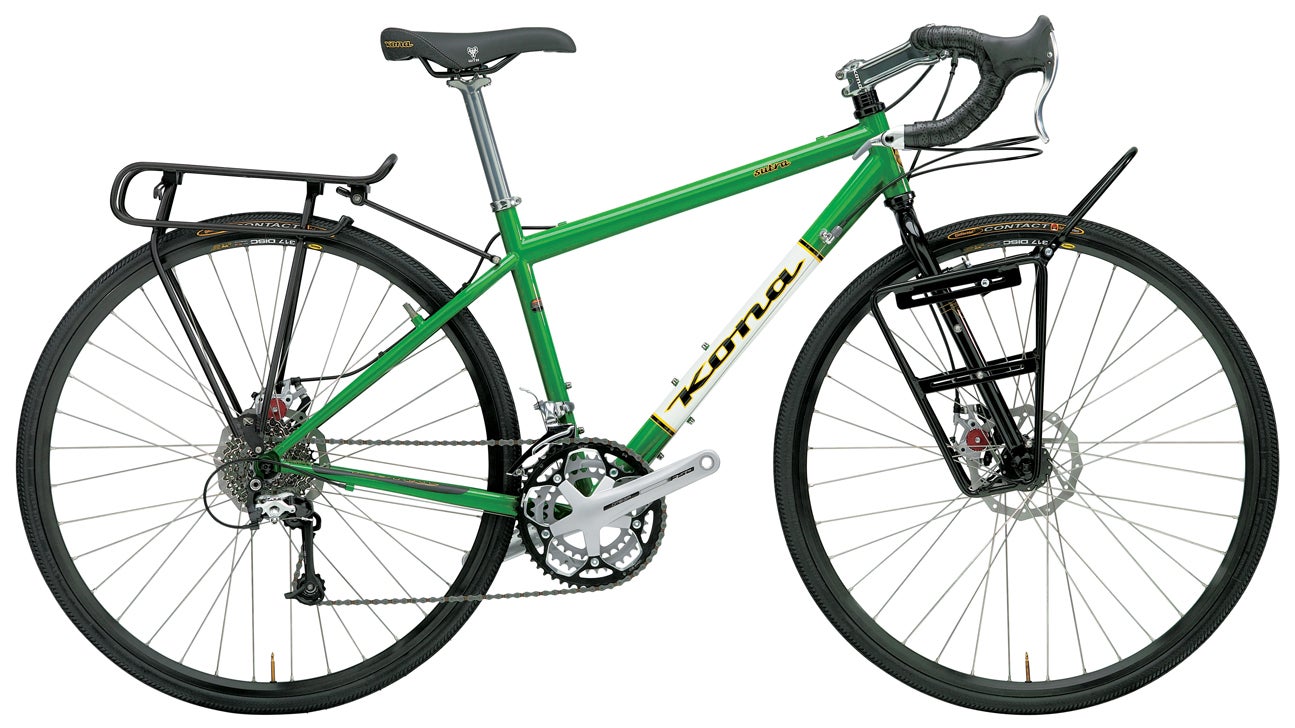 Kona Sutra
I grew so attached to my green Kona Sutra ($1,200, konaworld.com),whom I christened The Lady Merle, that when I had to break her up and ship herhome I almost cried at the thought of a five day separation. I had some initialproblems with the bike, like the stock chain breaking and dragging the rearderailleur between the spokes (I spent $120 in repairs the first week of thetrip). But other than that first expensive issue, Lady Merle carried me downthe coast like a noble steed. On the road, you'll see people making all sortsof crazy bikes work for their trips. But having a bike especially designed fortouring, with the wider tires, a bomb-proof steel frame, and racks tailored tomy bike, meant I wasn't constantly worrying about various jerry-rigged piecesbreaking. For the first month of the trip, I wished for regular cantileverbreaks, rather than the disc brakes every biker said I was so lucky to have.Living off my bike and banging it around everywhere meant that the Avid discbrakes were constantly coming out of whack and rubbing against the brake pads.I called them my "obnoxious prepubescent teenyboopers" because it felt likethey were always complaining (Penelope was the front disc brake, Gertrude wasthe back). But once I entered California,with steeper grades and terrifying downhills that share the narrow highway withlogging trucks, I wanted to sing Penelope and Gertrude's praises across thePacific. Even with a loaded bike, the disc brakes shortened my stopping timeand gave me more control.
Axoim Panniers
I couldn't ask for better panniers, especially since theAxiom LaSalle panniers ($83, amazon.com) come with snazzy rainflys that made mefeel like the Gorton's Fisherman on wheels. I especially appreciated the bungeedshock cords on the top, where I often tucked my handwashed clothes to dry as Irode during the day. The reflective piping all over the bags greatly increasedmy visibility at night, which was excellent for city riding. The outside compressionstraps meant the bags could get small enough for minor grocery shopping aftercamp was set up, or big enough to carry four full wine bottles and all of mygear (true story). At 4.1 pounds, the bags weren't the lightest, but they werethe most practical to carry everything important.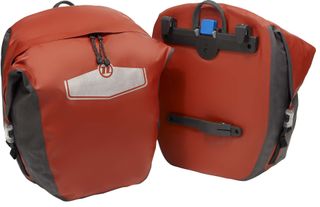 Novara Safari Panniers
Luckily, we never had to test out the full waterproofability of Novara's Safari Panniers ($110, rei.com). But even if we had less luck with the weather,the welded seams and waterproof dry bag material meant that these bags couldwithstand a monsoon. And at 3.1 pounds, they were the lightest bags I couldfind that were still over 2,000 cubic inches. My friend Jess loved theKlick-Fix attachments, which featured an easy button to take them on and off. Thestraightforward closure system, even when accidentally left open, never leftanything hanging that could get caught in the spokes. The only downside to thesimplicity was that there were far less attachment points for tying down extrabeer, ahem I mean gear.
Kelty Grand Mesa Tent
Living on the road for two months, setting up my Kelty GrandMesa 2 ($105, amazon.com) at night was one of touring's small pleasures thatmade me feel "home" regardless of where I laid my head. Some bike tourerslooked down disparagingly on my tent, but between the heavy Pacific mist andthe bold coyotes and raccoons that frequented areas within feet of my sleepingbag, I loved having a tent and thought it very much worth the extra four pounds.The color-coded, snap-on rain fly made for easy set up—even at dusk when I was near delirium. I never hadany problems with condensation and never had to use a tarp underneath. The tentcomfortably fit two people with no gear, or me and all of my gear.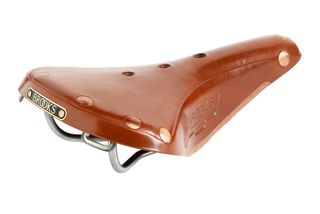 Brooks Saddle
There were many times on the trip when my body was unhappywith me for one reason or another. But when I got a Brooks Saddle about halfwaythrough the trip, my tushie was practically singing the company's commendations.The softer leather of the B17 S Aged($125, brookssadles.com) was comfortable from the first time I used it, withoutthe painful breaking-in period I heard about from some of the other Brooks users.Plus the saddle initiated me into the secret club of Brooks Saddle BikeTourers, who would nod wisely when they saw my saddle choice, as if the saddlealone legitimized any other shortcomings in my biking abilities.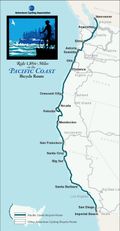 Adventure Cycling Maps
Robert Frost may have taken the road less traveled, but Iwasn't taking any chances: I brought five detailed map for the Pacific Coast Route with turn-by-turn directions and elevation profiles. Adventure Cycling's fivemaps ($70 for nonmembers, adventurecycling.org) include detailed city routes, colorful mapsections broken into manageable parts, and most importantly, local phone numbersfor campgrounds, bike shops, libraries, and police. I also highly recommend thebook Bicycling the Pacific Coast ($15, mountaineersbooks.org) which offers even more guidance to first-time riders,including side-trip suggestions every three or four miles, which sidetracked meconstantly. If using the ACM, consider hopping over to Vancouver Island for ahillier but more scenic alternative to the Vancouver to Bellingham.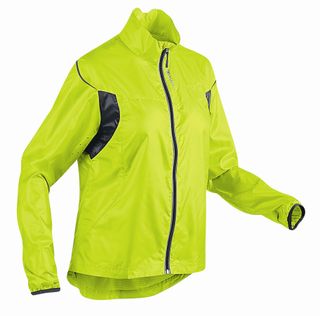 Sugoi Helium Jacket
Probably the most indispensable item of clothing I took onthe trip, the three ounce (three ounce!) Helium Jacket ($100, sugoi.com) tookup permanent residence in my handlebar bag for easy access. It was perfect forearly morning and late evening rides, especially in a bright color thatincreased my visibility. On the Oregoncoast, the jacket kept me dry from the ever-present mist, and it was smallenough to smoosh into my pocket and take on all sorts of hikingexcursions. The only downside is that the DWR-treated "helium" fabric isn't ashardy as I'd hoped—my friend took one spill in the jacket and a sleeve wastotally shredded.

Look Pedals
The Look Quartz ($110, lookcycle.com) are designed forelite off-road racers who love the light weight—just 140 g each, thanks to afeather-light glass-fiber reinforced body—and egg-beater design that enablesthe rider to clip in on all four sides of the pedal. As for me? I liked thatthey were big enough to pedal with regular sandals on my off days, and wererugged and dependable. While I never had any problems with the pedals, I'm notsure I would use egg-beater pedals again on a tour because the ability toquickly clip-in on all four sides was a perk mostly lost on the slow-and-steady(emphasis on the slow) rate of my bike tour.
World Bicycle Relief
Our trip coincided with an effort by World Bicycle Relief todonate 50,000 bicycles to students in Zambia. Girls, who are oftenharassed on their long walks to school, will receive 70 percent of the bikes.WBR also donates bikes to health workers and teachers all over Africa and Asia to enable them to reach remote villages more quickly, and trains bicycle mechanics in all of the communities.We've succeeded in raising approximately $1,700 for WBR with an eventual goalof raising $3,000. Click here to support our fundraiser for WBR. 
Below, the sweet smell of victory at the border.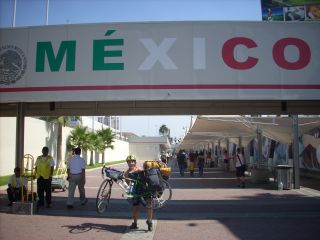 "What a long, strange trip it's been…"
Trending on Outside Online