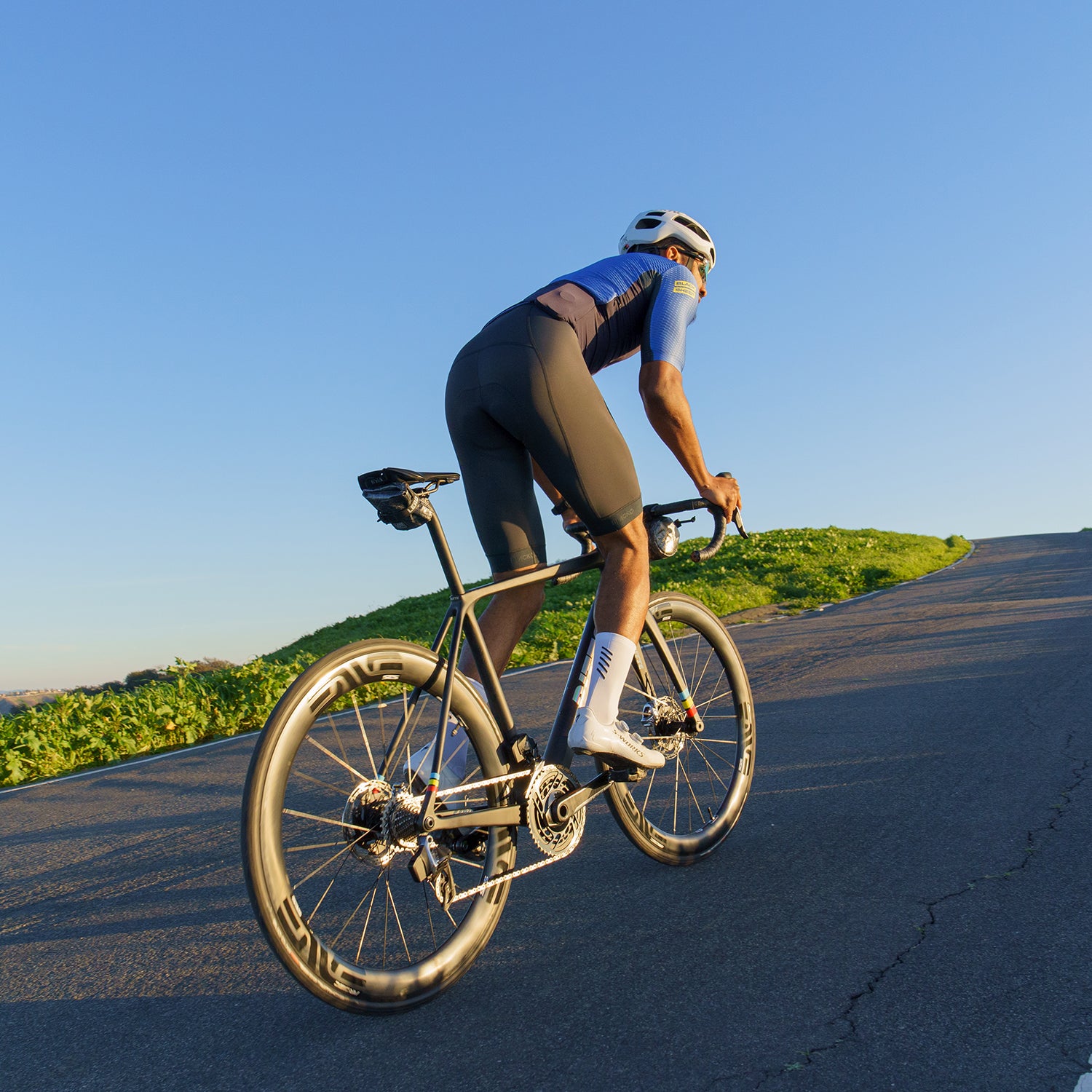 Courtesy Lead Out!
Heading out the door? Read this article on the new Outside+ app available now on iOS devices for members! Download the app.
Bikes get most of the love, but the truth is, the kit that surrounds and attaches you to your two-wheeled steed is often just as important. Luckily there's a whole pantheon of products out there that can make your riding life easier, safer, and more enjoyable. What follows are our favorites from this year.
The Winners at a Glance
Garmin Edge 840 Solar
Trek Voda 34oz Water Bottle
Lead Out! Saddle Bag
Bontrager Dual Charger Floor Pump
Zwift Hub Smart Trainer
WTB Vulpine Gravel Tires
How We Test
Our staff at Velo is constantly testing road and gravel bike accessories, as is Outside's lead bike writer, Josh Patterson. This includes our Steamboat Field Test, as well as the rolling testing that we perform in Colorado, as we review bikes, helmets, shoes, other accoutrement throughout the year.
Meet Our Lead Tester
Josh Patterson has been riding and wrenching on bikes for 20 years and, with a master's degree in journalism, has been writing about the sport for over half of that time. He's a cycling generalist who finds joy in riding road, gravel, and mountain bikes, which made him the ideal candidate to manage Outside's Gear Guide bike coverage for the past four years. He grew up in the Flint Hills of Kansas and was an early adopter of gravel racing and participated in the first Unbound 200. He's now based in Fort Collins, Colorado.
The Reviews: The Best Road and Gravel Bike Gear of 2023
Garmin Edge 840 Solar ($550)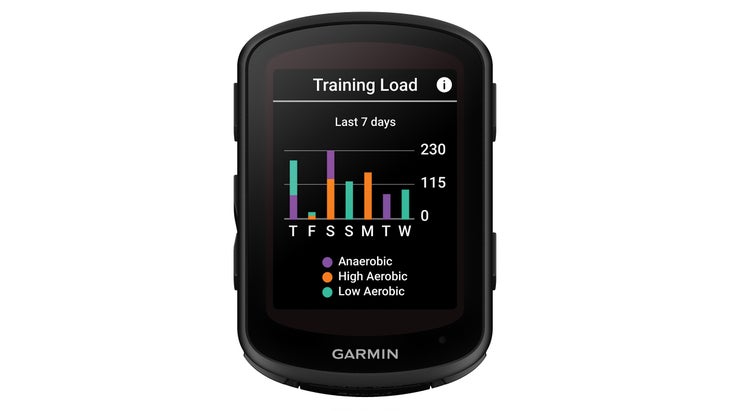 A trusty cycling computer is a must-have for data-hungry (and directionally-challenged) cyclists. Garmin's new Edge 840 is compact compared to the smart phone-sized 1040, but gains a lot of trickle-down tech from its big brother, including multi-band GNSS for more accurate positioning when using navigation and longer run times, thanks to to solar charging. Garmin claims its supplemental solar receptors add up to 25 minutes for every hour the device is in direct sunlight. Our testing has proven this claim is accurate. Our Edge 840 Solar had enough juice to power through 24 hours of continuous use even when connected to a power meter and heart rate monitor, which is more than enough run time enough for most weekend warriors.
Trek Voda 34oz Water Bottle ($15)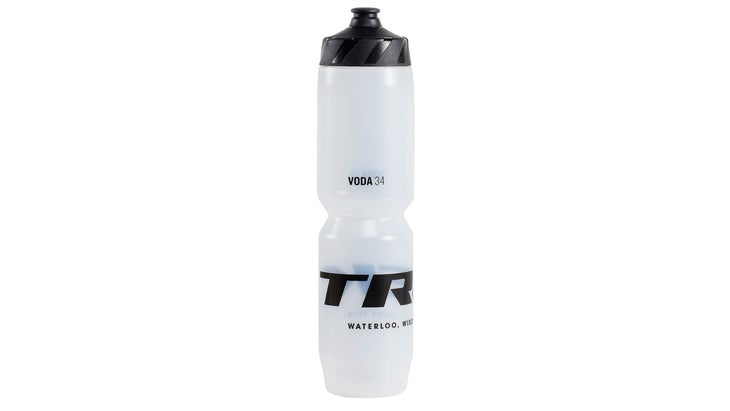 Trek's Voda 34 water bottles are designed to go the distance. These high-volume, 34 ounce bottles kept us hydrated through endurance gravel events and century rides without having to resort to a hydration pack. Voda water bottles are dishwasher safe, recyclable, and free of BPA, BPS, and phthalates. The only downside we've found during testing is that these bottles are too large to fit in some small and many extra small bike frames.
Lead Out! Saddle Bag ($32)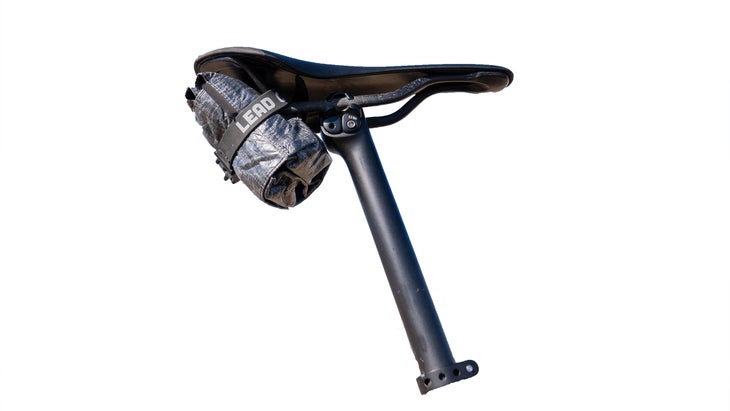 Don't be the person on the group ride always asking to borrow a tube or multi-tool. Hit the the road prepared. This saddle bag from Lead Out! is our top pick for its durable, water-resistant construction and straightforward two-compartment design. This seat pack is large enough to carry an innertube, a couple of CO2 canisters, as well as your multi-tool and a few bucks for a mid-ride cafe pit stop without being obtrusive.
Sponsor Content
Shimano PRO Discover Alloy Handlebar ($64.99)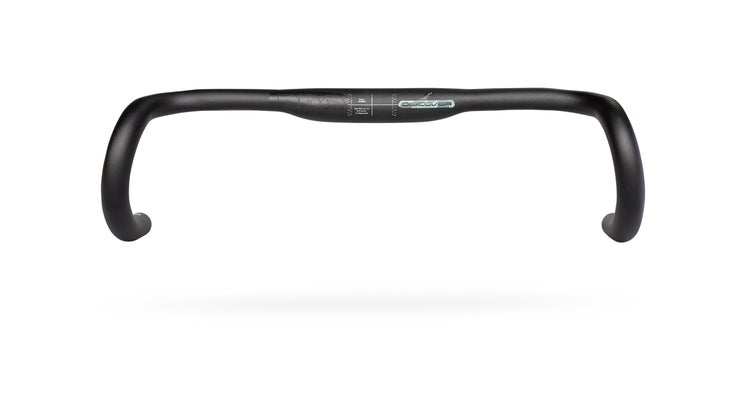 Yes, there's a handlebar designed for optimal positioning on long gravel rides. With a compact shape and 12 degree flare, the PRO Discover from Shimano is designed to give you a better and more comfortable experience. The PRO Discove has a 31.8 mm clamping diameter and comes in 40, 42, and 44 cm widths.
Bontrager Dual Charger Floor Pump ($75)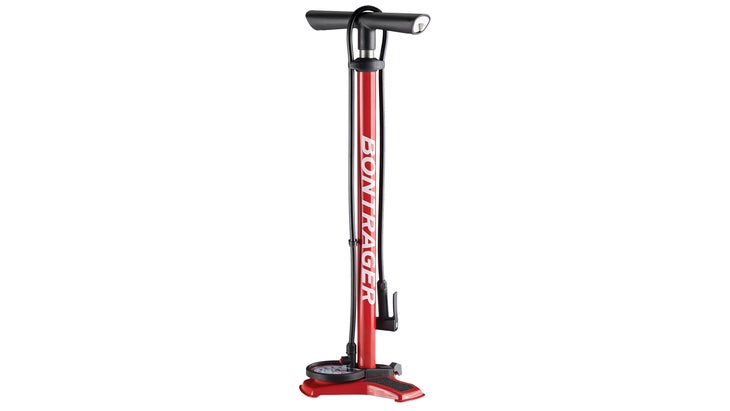 This pump isn't brand new, in fact, we've been using the same Dual Charger floor pump for several seasons. We think Bontrager made the perfect pump for everyday cyclists. This pump features a switch that allows the user to switch between high volume, to quickly inflate stubborn tubeless mountain bike tires, and high pressure to air up skinny road tires without excess effort. We also appreciate the fact the Dual Charger has a handy compartment built into the handle that holds inflation adapters for pool toys and balls, making it the perfect one-pump solution for all your household needs.
Zwift Hub Smart Trainer ($500)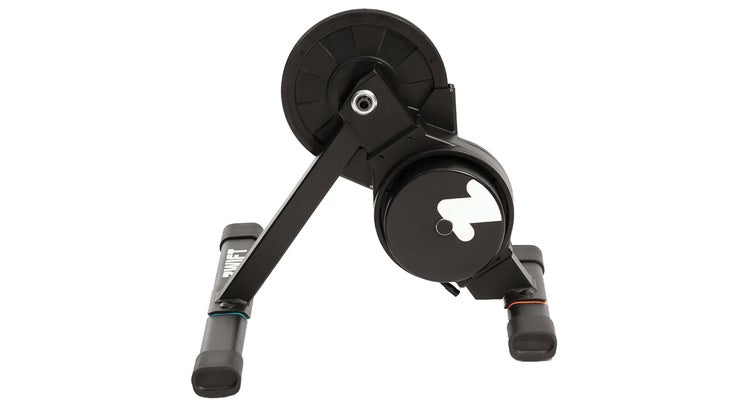 "Zwifting" has become a verb for cyclists looking to maximize their limited workout time by investing in a smart trainer to pedal in the virtual world of Zwift. All smart trainers are compatible with Zwift's online ecosystem, but the brand's own Hub Smart Trainer bests the competition with user-friendly features that start with the purchasing process where buyers select the cassette type to be included—no need to swap cassettes between your bike and this wheel-off trainer. The Hub is quiet, stable even when sprinting, and the pedaling resistance feels very natural. Best of all, it costs a fraction of trainers with identical features from brands such as Wahoo and Saris.
WTB Vulpine Gravel Tires ($66 and up)
Tire choice can make or break your unpaved adventures—especially if you're toeing the start line at gravel races this season. WTB's new 700c x 40 millimeter Vulpine is our pick for the best quick-rolling gravel tire that doesn't skimp on protection against sharp rocks and thorns. The tightly-packed centerline treads roll with haste and delivers enough grip to scramble up loose and sandy climbs. The edge knobs aren't massive, but they're strategically placed to ensure riders can corner with confidence.
How to Buy
Buying accessories for your bike can be a very slippery slope. Depending on your budget, start with the necessities: you need to drink water, carry a repair kit, protect yourself, and know where you're going. Beyond that, you're just having fun. Tires and saddles are easy upgrades that can make a huge difference to your riding experience. Other products, like trainers and bike computers are expensive but can also introduce a lot of fun into your routine if you can afford them.
When it's time to upgrade your gear, don't let the old stuff go to waste–donate it for a good cause and divert it from the landfill. our partner, Gear Fix, will repair and resell your stuff for free! Just box up your retired items, print a free shipping label, and send them off. We'll donate 100 percent of the proceeds to The Outdoorist Oath.
Lead Photo: Courtesy Lead Out!