Donald Trump Once Sponsored a Major Bike Race
A brief history of the presidential candidate's attempt to give America its own Tour de France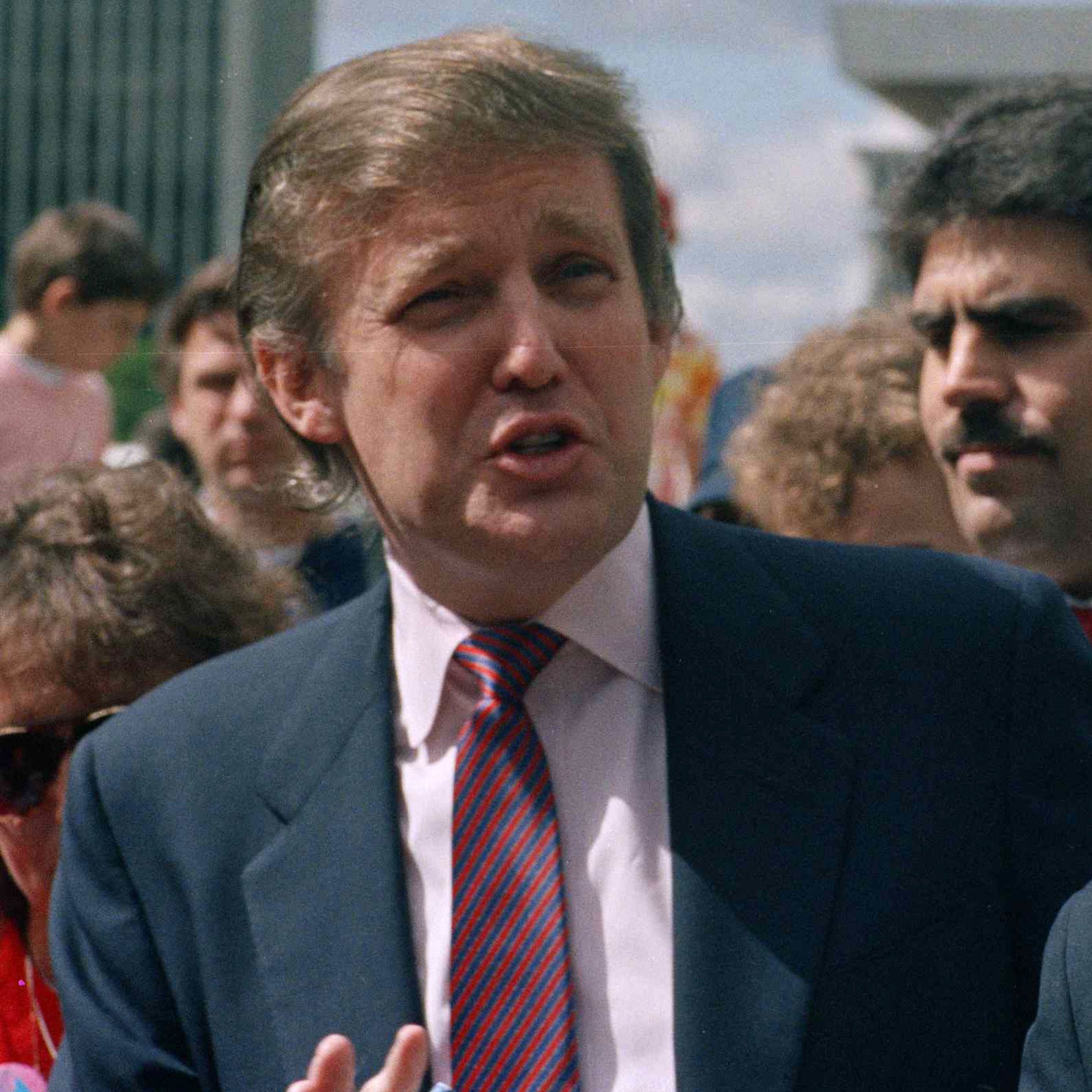 Heading out the door? Read this article on the new Outside+ app available now on iOS devices for members! Download the app.
On the eve of the presidential election, I want to bring attention to a little-known fact about one of the candidates: Donald Trump was once at the center of the U.S. cycling world. 
The year was 1989 and cycling was on the national radar. U.S. riders Greg LeMond and Andy Hampsten had, respectively, won the Tour de France and the Giro d'Italia. We were suddenly a force to be reckoned with in European cycling. But where was our Tour de America? The 1988 demise of the Coors Classic had created a void, one which Donald Trump jumped into a year later with the Tour de Trump. 
https://youtube.com/watch?v=sbHNk5oZQK8%3Frel%3D0
The inaugural Tour de Trump was a 10-day, 837-mile race that wound through five eastern states, beginning in Albany, New York, and finishing at Atlantic City in front of the Trump Plaza and Casino. "For a first-year race, it was impressive," recalls Ron Kiefel, who won that final stage in Atlantic City and whose team, the hallowed 7-Eleven squad, also fielded the overall race winner, Dag Otto Lauritzen of Norway.
"There were plenty of fans cheering us on at every start and finish," says Kiefel. "Plus the promoters were offering big prize money on every stage—$250,000 total. That was one of the reasons so many of the big teams of the day chose to race Tour de Trump instead of the Vuelta a España, which was going on at the same time."
One-hundred and fourteen riders from fifteen countries rode the inaugural stage race. NBC signed on as a sponsor, guaranteeing plenty of televised coverage and Trump did what he does best—he hyped the event, predicting a future where his Tour spanned the nation. "I think this is an event that can be tremendous in the future and it could very much rival the Tour de France," Trump told NBC News in 1989. 
That illustrious future didn't pan out. The Tour de Trump grew slightly in 1990, but Trump's looming financial problems (his Atlantic City casinos were teetering toward bankruptcy), forced him to step down as the title sponsor. The Tour picked up a new sponsor in 1991, carrying on for five years as the Tour DuPont before folding after the race's namesake murdered Dave Schultz, who led DuPont's Team Foxcatcher wrestling team. 
Given its eventual demise, it's easy to write off the Tour de Trump as a billionaire's boondoggle, but for seven years the event did attract many of the world's best riders. Trump's Tour isn't a complete failure. At worst, the mogul's promise to create a race as great as the Tour de France was simply too ambitious. "Everyone always wants to create the next Tour de France, but there is only one Tour de France and that's the bottom line," says Kiefel, who's competed in that hallowed Grand Tour race seven times. "But it was a top-class, world-caliber event."
Why has America struggled for decades to create a tour that truly challenges the European Classics? "Maybe it's our culture or the fact that it's just so expensive to put on a race like this," says Kiefel. "But from a rider's perspective, the Tour de Trump was a success. The quality of any race always comes down to the quality of the riders and how hard they are willing to push it. There should be great battles, sprint finishes, and good crowds. The Tour de Trump had all that."
Lead Photo: AP