Europeans Know How to Make Women's Mountain Bike Shorts
POC, Sweet Protection, and Maloja make some of the best-fitting, best-performing women's shorts on the market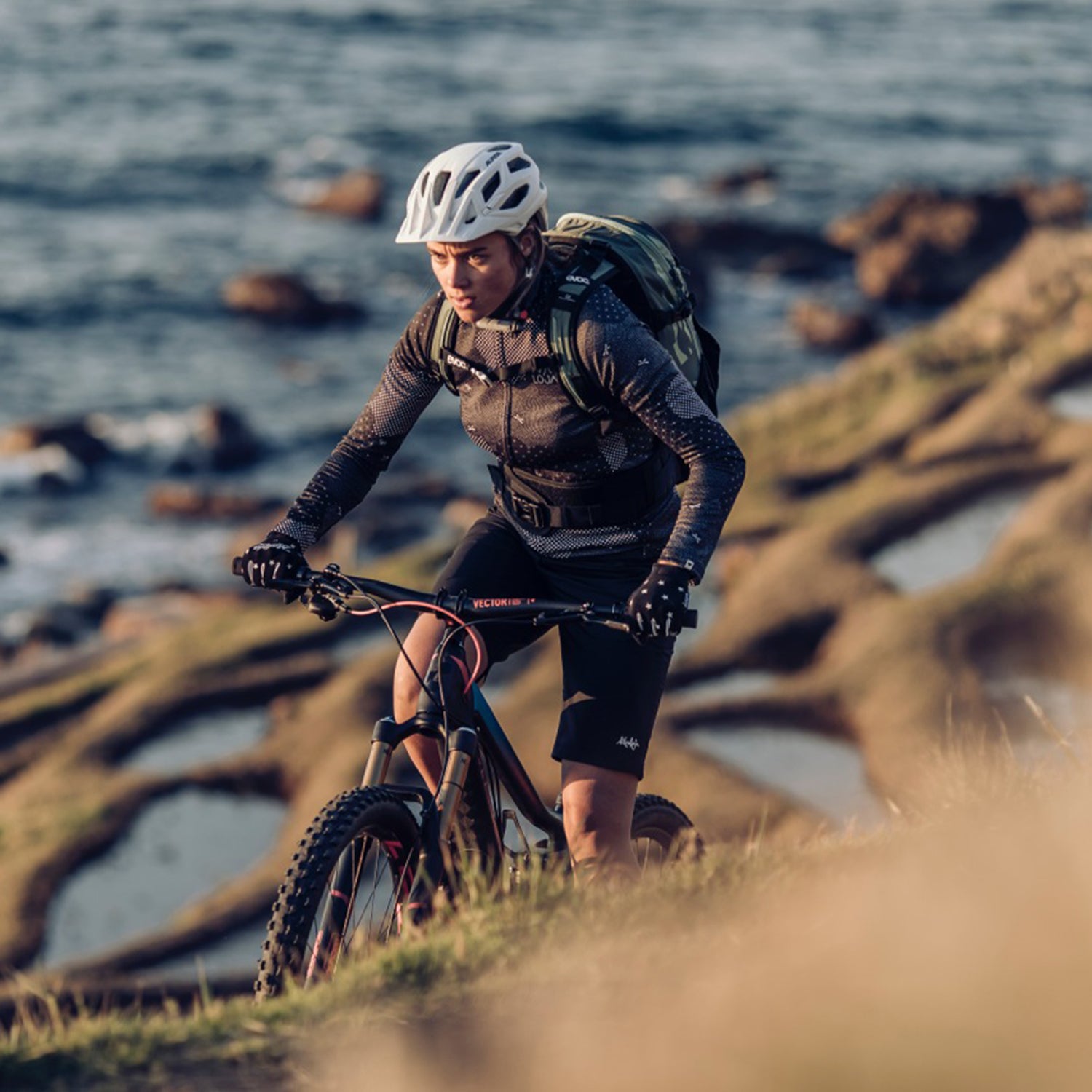 Courtesy Maloja(Photo)
Heading out the door? Read this article on the new Outside+ app available now on iOS devices for members! Download the app.
Making great-fitting women's shorts isn't easy. Making bike shorts? Even harder. They have to breathe well, because pedaling across mountains generates a lot of sweat and body heat, but they also have to be tough enough to withstand a butt-slide on granite. And fit affects a lot more than our vanity: Shorts that pooch out in the hips and crotch tend to get snagged on the bike saddle when you shift around, which is distracting and dangerous.
Fortunately, women's bike shorts keep getting better. Club Ride, Shredly, and Wild Rye, all based in the United States, make solid performers that fit many women well. But my favorite mountain bike shorts currently come from companies headquartered overseas. Yep, the Europeans are killing it when it comes to women's mountain bike gear.
I've been testing shorts from POC (based in Sweden), Sweet Protection (Norway), and Maloja (Germany). The fit is dialed, and the fabrics survive hard rides. Plus, they're crazy comfortable.
I can't explain why the Euros seem to be making better bike shorts than the Americans. Maybe it's a question of demographics: European women tend to dominate both the XC and gravity competitions worldwide, so maybe European companies have a better perspective on the compelling women's market.
Or producing awesome women's bike gear might result from having a significant number of women on the design teams. Maloja and POC both have women working at all levels of production, with mountain biker Amanda Dallhof leading as POC's apparel product manager. A six-woman team created Maloja's bike line.
Here are my favorite shorts from these brands, all of which I've been riding in for the past three months.
POC Resistance Enduro LT ($90)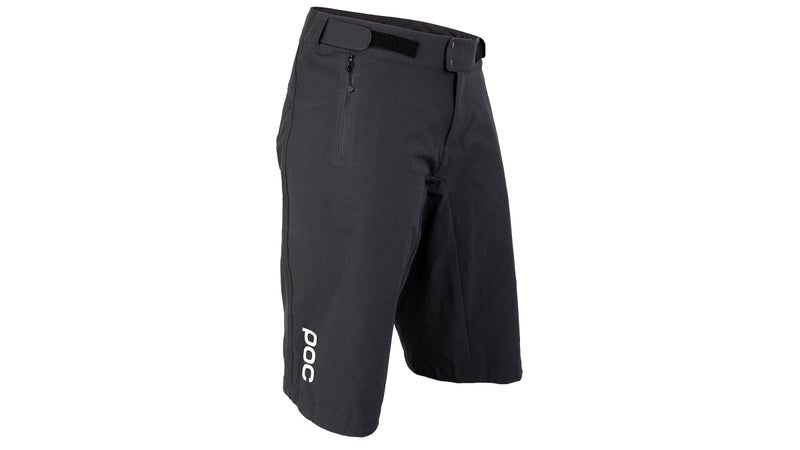 Made from four-way stretch fabric that's tough but light, these shorts feel airy and unoppressive on hot rides. I love that the polyamide-spandex blend is supple, not stiff (a common downfall of super-durable MTB shorts). And the cut accommodates kneepads: The leg opening is just wide enough to fit over that extra layer, so the shorts don't flap around when I ride bare-kneed. The hips and waist hit the ideal balance between baggy and tailored—roomy enough to let me move freely, yet not so sloppy that I get hung up on my saddle. I like the Velcro tabs that cinch in the waist. Plus, I've worn these shorts through poky scrub and rock (not always on the bike), and the fabric doesn't show so much as a scuff.
---
Maloja RosinaM. Shorts and TaisM. Chamois ($99 and $95)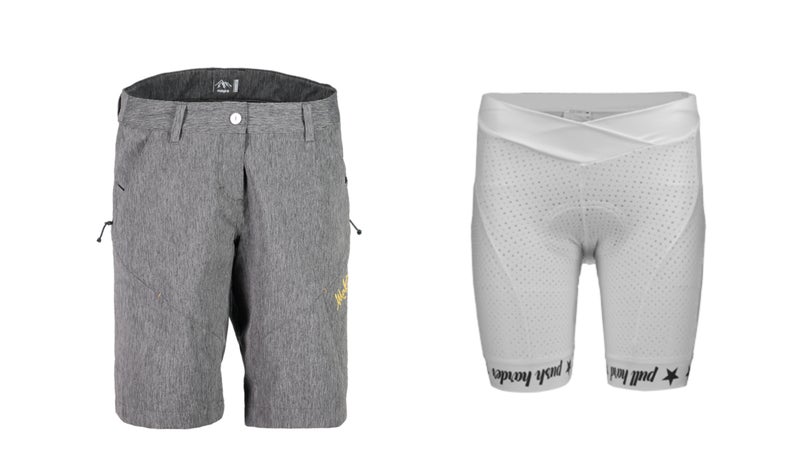 I like the heathered fabric of the RosinaM., but fit is what makes me reach for these over virtually all the other shorts in my closet. The elastic panel at the lower back keeps the waist from bagging or pinching, and all those seams across the hips accommodate curves. Zippered thigh pockets? Brilliant. Perfect for my phone.
Maloja does make shorts with cutesy prints, like the LetaM., and judging from another pair of boldly patterned Maloja shorts I tested (which aren't sold in the United States), I can say that this company does a great job of pairing function with style. Plus, the pattern has some sass.
And the TaisM.: Why doesn't everybody make a ventilating chamois? Shredly makes something similar (the Yogacham, $65) but the TaisM.'s holes are bigger, so they do a better job of venting. I like to pair the TaisM. with sturdy overshorts—the kind that generally feel hot and stifling when worn over standard Lycra bike shorts. The TaisM.'s chamois is also plusher than that of the Yogacham. But Shredly's version uses flatlock seams; the TaisM. does not, which is my only nitpick. Its leg seams create little raised ridges inside the shorts. Surprisingly, they haven't actually bothered me—I expected those seams to dig in and become uncomfortable after several hours of wear, but in reality, they're A-OK. Flatlock seams for extra comfort would make this chamois a perfect ten, but it's still a 9.5 without.
RosinaM. Shorts TaisM. Chamois
---
Sweet Protection Hunter Enduro ($130)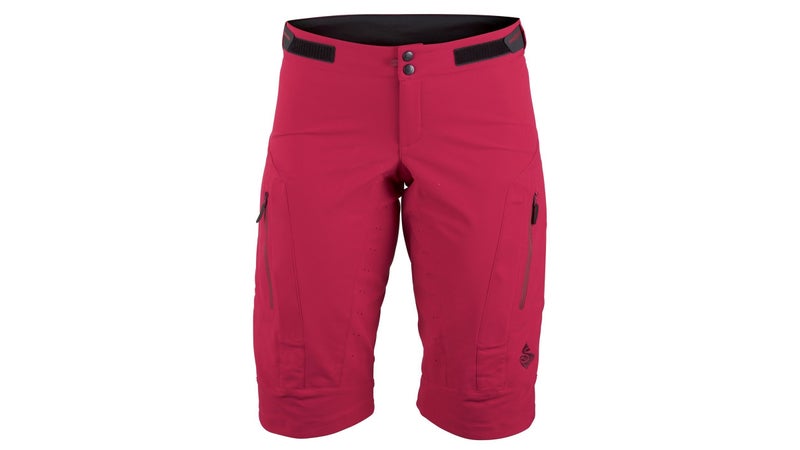 Those thigh zippers look flattering, and they're functional, too: One zipper exposes a mesh-lined vent, and the other opens a pocket that's big enough for my iPhone. The fabric is even softer than the POC shorts, but so far nothing has succeeded in shredding it.
I also love the streamlined fit. It's body-hugging but with full freedom to bend and shift around on the bike. The cut allows enough room for a muscular set of thighs and glutes, but like the Maloja, these shorts use a stretch panel across the lower back and hips to accommodate all kinds of movements and body shapes. The Velcro tabs that tighten and loosen the waistband are less bulky than some, and because they don't clutter up the back, there's nothing to collide with a hydration pack.
Lead Photo: Courtesy Maloja
Trending on Outside Online