The Gear Junkie's Top 10 Cyclocross Essentials
Heading out the door? Read this article on the new Outside+ app available now on iOS devices for members! Download the app.
Recommending one bike for the sport is impossible, as there are now dozens of options and a CX bike from almost every major brand for any budget. Starter bikes for CX from Redline or Raleigh come in just over $1,000 fully built and will do the job. High-end options include the Moots' Psychlo-X Cyclocross, a $3,095 frame that's made of titanium and has a lower bottom bracket and shorter chainstays for speed and control. In addition to its light weight and strength, corrosion-resistant titanium is an optimal metal for this sport of mud and grime.
Hutchinson Bulldog CX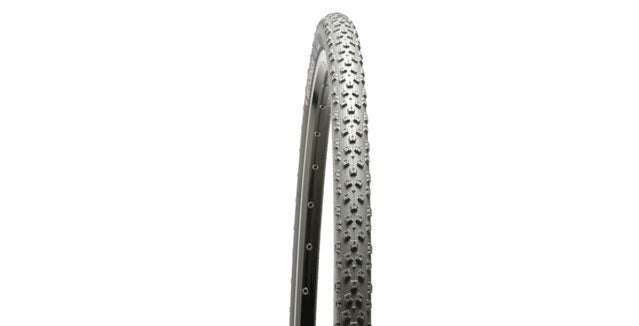 Get bigger tires and then lower the air pressure for less rolling resistance on bumps and better traction. "New cyclocross'ers have a hard time embracing this but lower tire pressure is almost always universally faster," says Andrew Yee, the founder of Cyclocross Magazine. Yee, for example, weighs 165 pounds, and he often races as low as 25psi with tubeless setup. If you run tubes or not, look at higher-volume rubber like the Hutchinson Bulldog CX, a silver-rubber set of 700X34 tires that will work with tubes or tubeless on certain rims. They balance speed and grip with a tread dialed specifically for CX.
SKS Airchecker
Serious riders religiously employ tire-pressure gauges like the SKS Airchecker. These dedicated gauges are more accurate than on-the-pump gauges and can measure air in your tire at 0.5 PSI increments. Knowing exactly how low you can go without flatting or having the tire squirm in the corners is one step toward moving ahead in the pack, Yee says. Regular pressure measurements will allow you to keep your race-day setup consistent.
N-Gear JumpStop Chainguard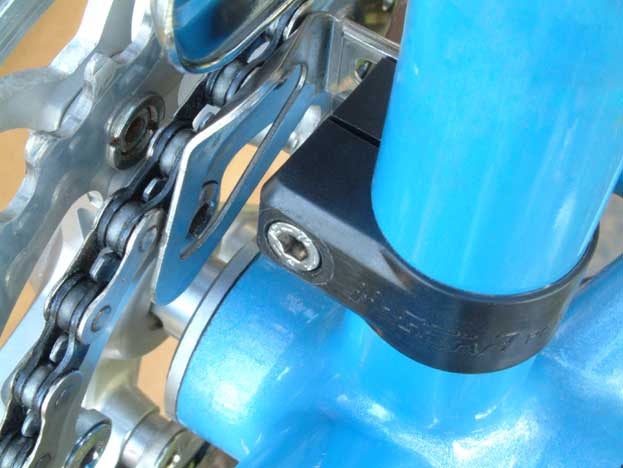 This stainless steel add-on makes chain derailment virtually impossible—an especially important consideration for CX races where bumps and on/off bike mounts can knock a chain loose in a flash. The N-gear piece bolts onto your frame and covers the engagement zone above the bottom bracket and around the chain with a sturdy, adjustable guide plate.
Gore RideOn Cable Systems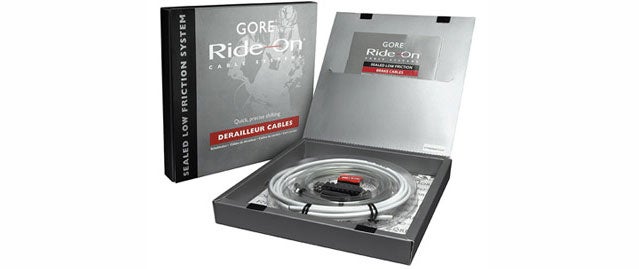 W. L. Gore & Associates, the makers of Gore-Tex, also plays in the bike-parts space, and many CX racers swear by bike cablesets like the company's RideOn Sealed Low Friction system. The grime, dust, mud and grit of a 'cross course reeks havoc on bike cables. This system, which costs $130 for both shift and brake sets, seals your bike cables with a liner that fits inside the housing. They can pay for themselves because they can last a season or two instead of just a few races, which is the lifespan of regular cable systems in many CX settings.
Specialized's S-Works MTB Shoe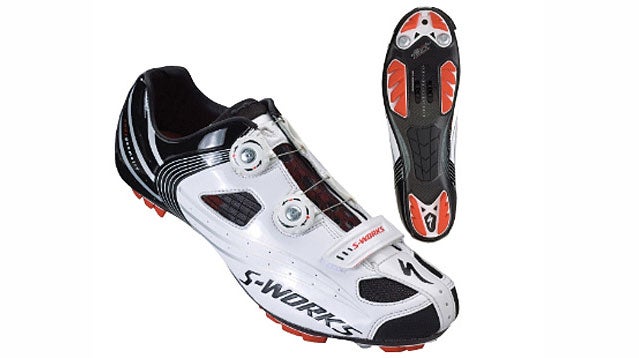 In cyclocross, you're off your bike multiple times a lap, leaping to shoulder your rig, hop a barrier, or run up a hill. As such, treaded soles are requisite, and most riders now step into shoes made for mountain biking. Watch for over-aggressive tread, however, as the constant on/off of CX demands nimble pedal clip-in/clip-out. A high-end model like the S-Works, which has a carbon sole and weighs just 335 grams (in Euro size 42), has the perfect low-profile tread. The S-Works' sole has screw-in cleats under the toes and a twist-to-tighten BOA closure cinches the Specialized shoe on for fit. The synthetic leather upper with mesh windows is breathable and tough.
Lightweight CycloCross Barrier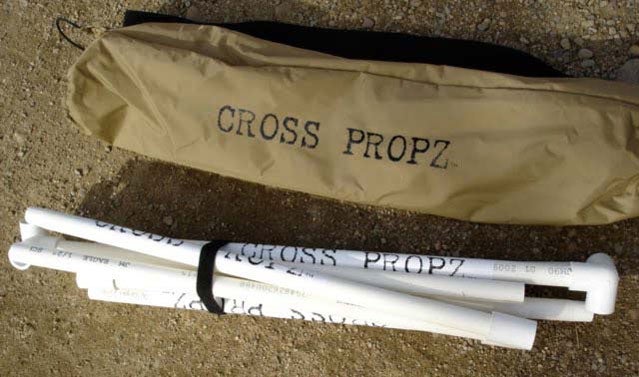 When practicing for cyclocross you can make your own barriers or use some logs dragged out of the woods. Or pick up a portable set from Cross Propz, a small outfit that sells quick setup barriers made of PVC pipe. The company's Lightweight CycloCross Barriers are 17 inches tall and 67 inches wide—an approximate hurdle seen on many races. They set up automatically and pop back into place if run over on a missed leap.
Mad Alchemy Inc. Gentleman's Blend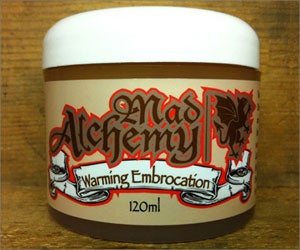 The anointing of shaven legs with salves and oils before a race is part of the religion of cyclocross. Called embrocation, these strong, often natural herb-based solutions are traditionally applied to trigger blood flow, a zing of warmth, and protection from the elements on a ride. Try one of the concoctions from Mad Alchemy Inc., we went with the Gentleman's Blend because we like its earthy scent. If you're racing where the temps drop below 30 degrees or so try the spicy Cold Weather Embrocation, a thick salve that sells for $21 and includes grapeseed oil, unbleached beeswax, and raw West African Shea Butter. Rapha's Embrocation, at £20, includes arnica, a plant the company says has been used for medicinal purposes since the 16th century.
Genuine Swiss Cowbell
Between races when you're cheering on the sidelines a cowbell is a requisite, if not totally cliché, accoutrement. Yee recommends moving beyond the cheap and tinny freebie bells most spectators tote along. "Get an actual Swiss unit," he said, "or at least visit a farm supply store to get a real bell and add some character to your sound."
Belgian Trappist Ale
Golden brews from the land of the Flemings and the Walloons are about as sporty as the cowbell you just bought—and they are also quite in fashion at many 'cross events. (As is much cheaper PBR.) For many cyclocross purists, a Belgian Trappist Ale is mandatory equipment. Yee added that pretty much anything from Belgium is appropriate at a race, from waffles to a cup of mayonnaise-slathered elgian frites.