Why the Humble Hardtail Is My Preferred Mountain Bike
It's easy to fall for the bells and whistles, but the hardtail wins with its affordability, versatility, and simplicity
Heading out the door? Read this article on the new Outside+ app available now on iOS devices for members! Download the app.
In the 15 years I've been publishing The Radavist, a website about cycling, I've written in-depth reviews of more than 30 mountain bikes, including some of the best money can buy. So it may come as a surprise that my preferred style is the modest hardtail. I fell in love with the balance of simplicity and capability built into these bikes. Riding one gives me a sense of pride I haven't experienced on any other bike.
That said, there are challenges to riding a hardtail. You can't just point the bike and let it do its thing like you can with a full-suspension bike. You have to guide it through even the smoothest lines while enjoying a playful jib here and there. Speed is your friend in the rough stuff, but only if you remain engaged—with the ride, the terrain, and your body. There's no lazy way to descend on a hardtail.
No other mountain machine climbs the steep and rocky trails of Santa Fe, where I live, like a hardtail. It'll boogie efficiently up fire roads and pedal smoothly across town to the trailhead—you'll suffer no pedal bob and very little energy loss, and there's no rear shock to dial in. With a meaty tire, you've got all the traction you could ask for.
The experience is especially liberating when you find the perfect match between frame geometry and terrain. My own preference is a 140-millimeter-travel 29er with 2.6-inch tires, 820-millimeter handlebars, and a long-travel dropper post. I traverse ten miles of pavement to get to our most popular route, the Winsor Trail, without hesitation. Once I climb to the top, I don't think twice about gunning it down some of the rockier descents, because I know my limitations along with my bike's. And if I want to head even farther from home, a hardtail is great for that, too. Just last summer I pedaled 215 miles across the Uncompahgre Plateau from Telluride, Colorado, to Moab, Utah, hitting spicy trails along the way.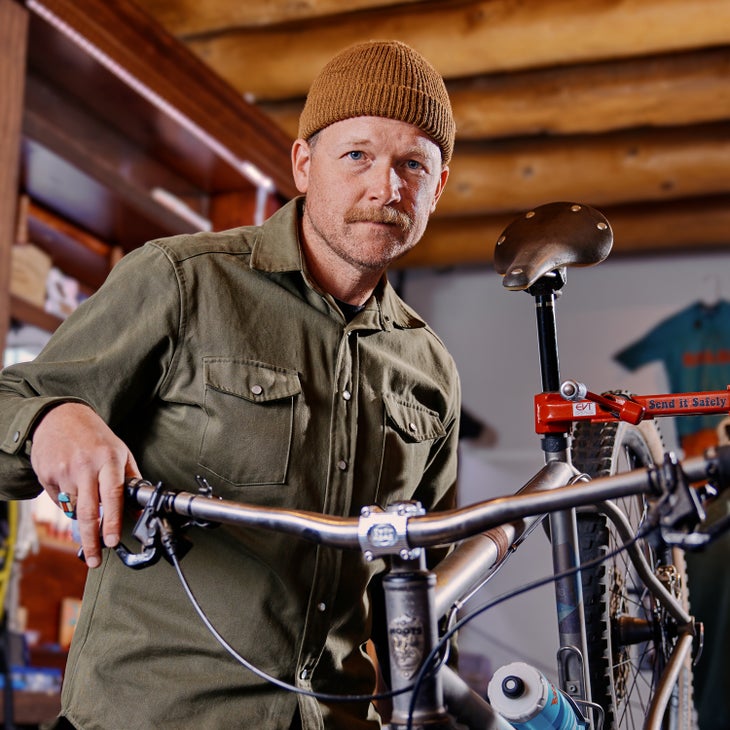 Hardtails aren't just for seasoned riders. Over the years, I've helped many people get into mountain biking, and I often recommend one as an introduction to the sport. Hardtails tend to be more affordable than other styles. (You can get a good one for $2,000, whereas a decent full-suspension bike will run you at least $2,500.) And with a 120-to-140-millimeter-travel fork, just about any green or blue trail becomes immediately accessible. You can learn the skills required to properly steer a bike, fine-tune your suspension, and have fun exploring new lines.
Bikes should be simple. Lacking pivot points and linkage bearings, a hardtail requires much less maintenance than a full-squish ride. I can count on one hand the number of times I've had to do a major repair on mine.
Riding a hardtail is a very pure form of mountain biking that anyone can enjoy. It allows you to feel more connected to the terrain, makes you a better rider, requires minimal upkeep, and can be one of the most versatile bikes you own—or dare I say, the only bike you own.