Want to Eat Sustainable Meat? Start Biking.
Honing our kit for backcountry hunting and food harvesting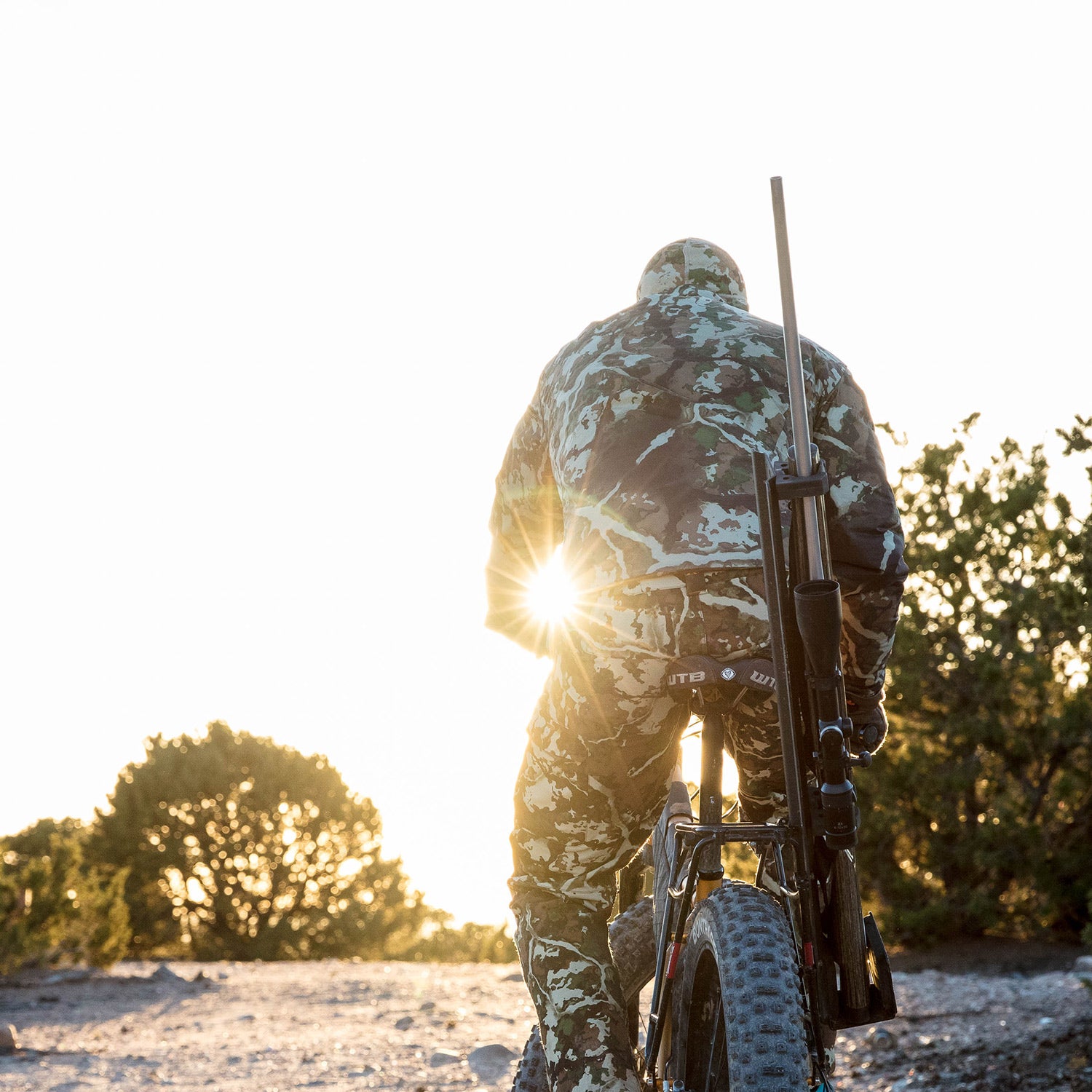 Heading out the door? Read this article on the new Outside+ app available now on iOS devices for members! Download the app.
Five years ago, when my wife, Jen, decided to take up hunting, we had zero experience. But thanks to the guidance of a good friend and longtime hunter, she was able to fill our freezer that season. Our mentor taught us much about chasing elk and deer in the backcountry, but perhaps his most valuable lesson was about the role a bike can play in the process.
When we hunt, we like to go deep into the wilderness, as solitude makes for a better backcountry experience, less competition with other hunters, and more relaxed animals. Going 10 miles back for a hunt isn't unheard of, and while that distance might take you three to five hours on foot, you can cover it in half that or less on a bike. And 400 pounds of field-dressed meat, which is about what we expect from a typical bull elk, rolls out on two wheels a lot easier than by hefting it by foot. And there's no way to overstate my wife's glee on the bike: she can't carry 100 pounds of meat on her back, but she can pull it in a trailer. 
We've been honing our backcountry hunt kit for a few years now. The following additions have made this year's season better and more comfortable than ever. 
Scarpa Rebel K GTX Boot for Kuiu ($450)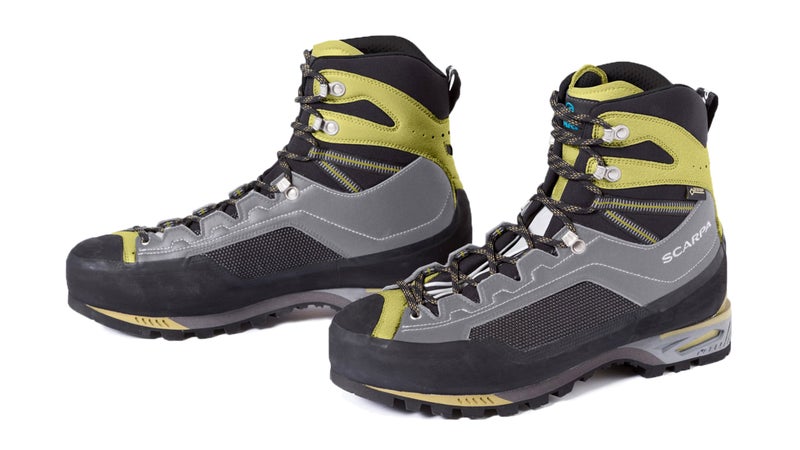 Until this season, I've resisted replacing my 23-year-old leather Tecnica hiking boots, both on principle ("Use what you have") and the belief that they worked fine ("How much better can a pair of boots be?"). Now that I've switched, I only regret that I didn't upgrade a decade earlier.
Built by Scarpa exclusively for hunting brand Kuiu, the Rebel K GTX have taller ankle support and a stiffer shank than my old boots, yet they are nearly a pound lighter (just over three pounds for my size 9). These are very similar to Scarpa's Rebel Pro GTX mountain boots, except with details to Kuiu's spec that include no insulation, a slightly more flexible and lighter weight outsole, increased abrasion resistance on the side panels, and a more camo-friendly color scheme. For the off-piste hiking predominant in hunting, where tall grass often hides rocks, holes, puddles, and marshes, the full ankle wrap and Gore-Tex waterproofing meant I never worried about where I was stepping. Even after 20-mile days, one or two of them in all-day rain, my feet were dry and comfy.
Yes, they are expensive, but the comfort and confidence is worth it. And, based on the minimal wear from around 30 hard days in the field this year, I expect I'll be wearing these for a decade to come.
---
Maven S.1A Spotting Scope ($2,100)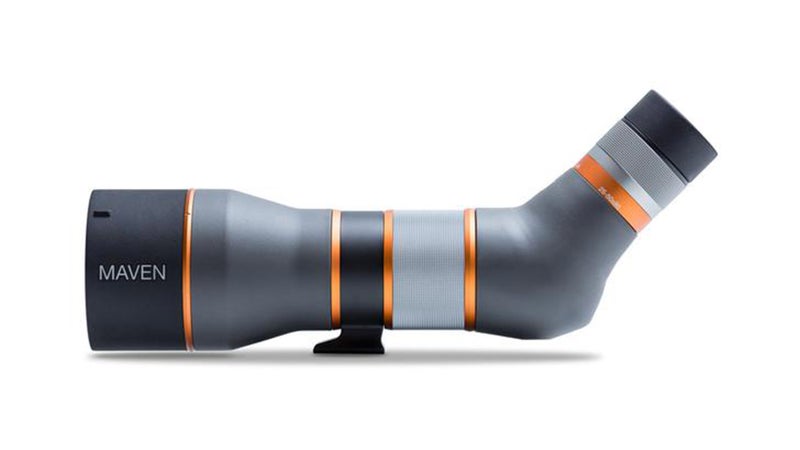 You can't beat a good pair of binos for hunting in the West, where you'll often spend long stints glassing faraway hillsides. But this season I discovered that a high-quality spotting scope like the S.1A is almost as crucial for the time and energy it saves.
On our bull hunts, when we spotted herds of elk one to two miles away, I could quickly get this 25-50x magnification scope on them and decide whether it was worth moving in. Without it, we might have spent hours chasing after herds only to find out there was no worthy bull among them. And it's amazing how, after studying a slope repeatedly and seeing nothing, a pass with the scope can reveal deer or sheep you might never have otherwise seen. The S.1A doesn't offer as much bang for the buck as Maven's binoculars, which represent some of the finest optics you can get for a fraction of the price of competitors, but the glass here is outrageously crisp and super bright for spotting into the first and last moments of the day.
There's a straight version of the scope, the S.1S, and Maven also allows you to fully customize the colors and rings, though its trademark gray-and-orange stock model is plenty good looking.
---
Mystery Ranch Metcalf Pack ($525)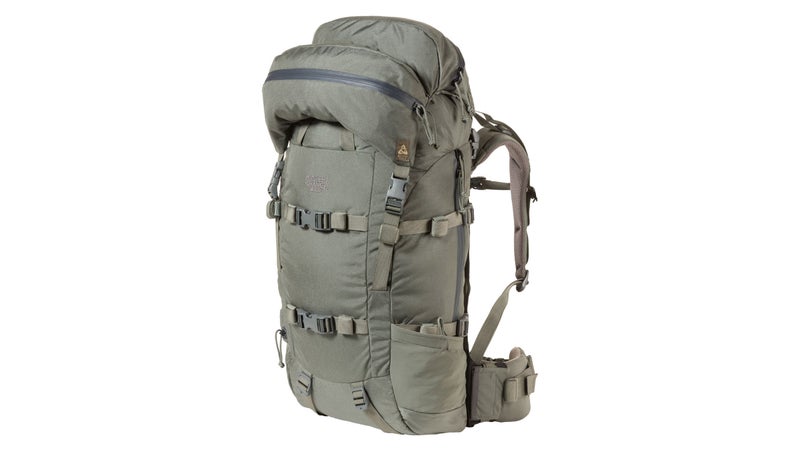 Mystery Ranch, started by Dana Designs founders Dana Gleason and Renee Sippel-Baker, has been quietly crafting some of the hardest-working packs around since the company's inception in 2000. The company contracts to the Navy Seals and wildland firefighters, a testament to just how tough of packs it builds. Indeed, I found the Metcalf to be the burliest, best-carrying pack I've ever used for hunting.
Thanks to the simplicity of the design, the Metcalf can cinch down to a tiny day-pack size that you barely notice, or open all the way up to full 4,333 cubic-inch capacity, which I found to be enough space for a full week of spike camping in the backcountry. The rear straps are perfect for carrying a bow, and a rifle fits down the right side with its butt in the stretch pocket. The main compartment is big enough to fit a rear quarter of an elk plus tenderloins and back straps, or the whole harness system comes apart to allow meat to slide between the frame system and the pack to keep the interior clean. If you're a person who likes lots of organization, this might not work for you: there's only one small zip pocket on the left side and the removable dual-chamber lid. Generally, I prefer to keep tools like range, knives, calls, and GPS in cargo pants pockets for quicker access when hunting, so the lack of pockets didn't bother me.
Finally, the addition of Sitka's Optifade Subalpine pattern as a color option isn't absolutely critical, but it did make for good concealment when I had to use the pack as a prop from which to shoot.
---
Burley Nomad ($339)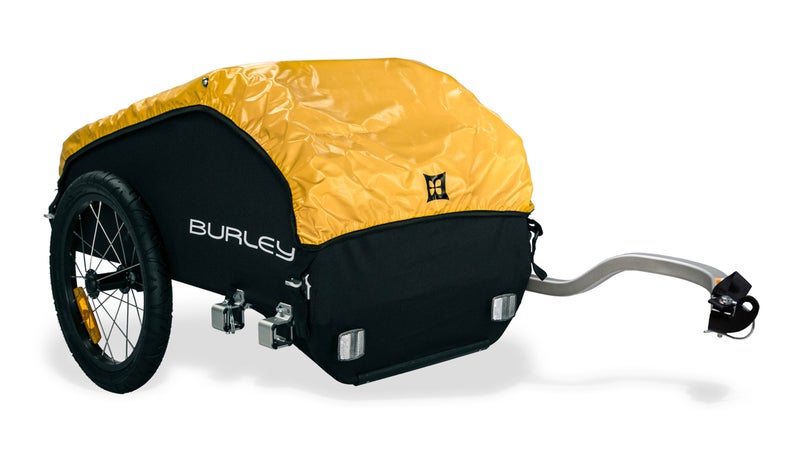 I pulled the Nomad on two of three of my hunts this year and was reminded all over again that for big game, especially elk, bison, or moose, there's really no better transport option than a bike and a trailer. Burley says the Nomad has a cargo weight limit of 100 pounds, but I exceeded that without issue on both occasions: the first time, I managed to load my entire buck, the other it took just two hauls for a full, field-cleaned elk. That latter hunt, we were five miles back, so the ability to transport so much weight in one go made the difference in finishing the haul in one day instead of tow.
Of course, the Nomad won't work in super rugged or tight terrain, though Burley's forthcoming single-wheeled Coho XC trailer will help extend the versatility. And while I loved how the Nomad breaks down and folds flat for transport and storage, I wish Burley offered the option to buy the trailer complete with the 16+ Wheel Kit ($189) rather than only as an add-on. Not only is it more expensive, now I have a second set of road wheels that I'm likely to never use.
---
OnX Hunt App (From $30 to $120)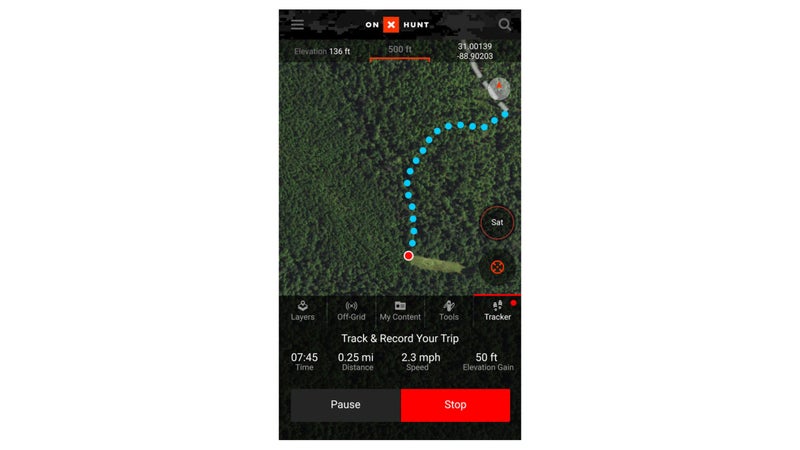 For the past few years, I have used OnX hunt chips, which bring up-to-date maps, including landowner status, to your GPS. The company's newest app is even more of a game changer.
A subscription, which costs $30 for one state, $100 for all 50, and $120 for 50 states plus chip updates, lets you access the proprietary maps from either your laptop or smart phone, with dozens of overlays you can turn on and off for the most accurate boundary information, as well as landowner contacts should you need to retrieve an animal. (The Randy Newberg roadless areas heatmap layer is super helpful for planning backcountry hunts where you want to get away from the masses.) The coolest feature is the bird's eye satellite imagery, including the ability to download maps with those photos for use in the field even if you don't have service. You can also drop waypoints and measure distances and areas.
On one hunt, when a large herd of elk moved off over a high ridgeline, we were able zoom in to the satellite imagery, find a clearing a couple of ridges over where the animals were likely to come out, plot the quickest route there, and intercept them a half hour later. This was all possible with the chips and GPS system before, but the ability to sync all that data from computer to phone makes planning and integrating into a hunt plan a snap.
Lead Photo: JJAG Media