If You Live Near the Beach, You Need This Bike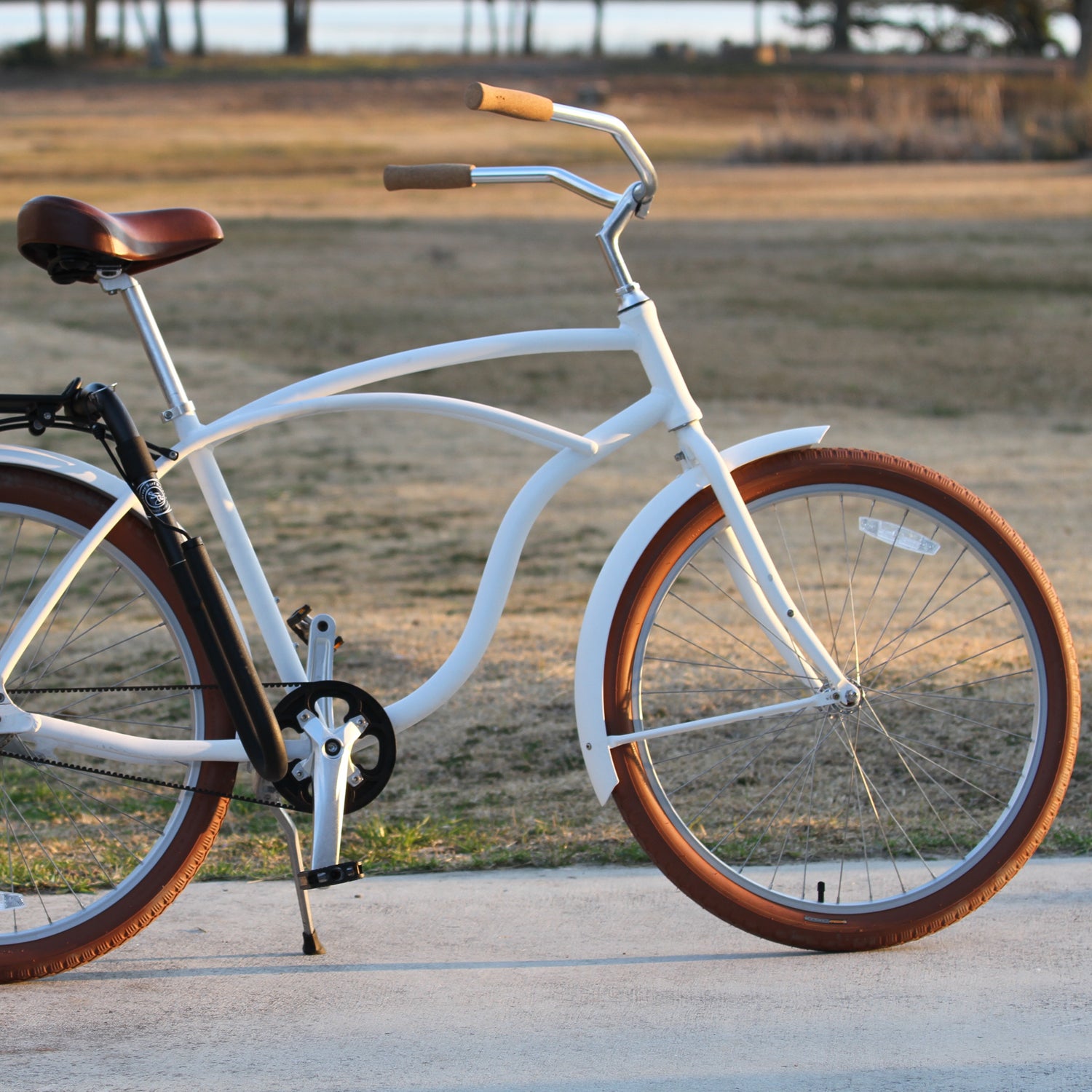 Mark Anders(Photo)
Heading out the door? Read this article on the new Outside+ app available now on iOS devices for members! Download the app.
There was a time in my life when a beach cruiser was my only form of transport. I was living and surfing in Encinitas, California. The bike was a black, rusted-out steel Schwinn from the '80s with a board rack. It was heavy, slow, and creaked.
I loved that bike but would have gladly taken the new Priority Coast instead. This cruiser, which just launched on Kickstarter (and reached its goal almost immediately), is a rethink of the classic model with some important updates that should make any beach dweller's life a good deal easier.
The most important change is a Gates Carbon Drive belt instead of a regular chain. Chains love to rust in sea air, and beach sand slowly eats them away. A belt drive suffers from neither of those problems and, if properly installed, should be maintenance-free for life. No regular lubing, and, thankfully, no more greasy pant legs (or chain-grease tattoos on your calf). As a bonus, the belt drive also makes for an uncommonly smooth pedal stroke.
Instead of a hand brake, which can be finicky as well, the Coast uses a simpler coaster brake. Sealed cartridge bearings in the pedals, headset, front hub, and bottom bracket are designed to keep sand and sea salt from ruining other moving parts. Components such as the spokes and bolts are made from stainless steel, which is also supposed to resist rust.
Priority claims the bike should be rust-free for life, but I've parked it outside in Sloop Point, North Carolina, for two months and am already starting to see the first bits of rust on the axle nuts and some of the mounting hardware. "Stainless steel" is a relative term, of course, and we can probably chalk some of this up to the bike being a prototype. I will say that compared to other bikes, this one held up better than most.  
Thanks to an aluminum frame and fork, the bike weighs just 26 pounds, which might be heavy for a road bike but is feathery compared to most clunky steel cruisers. Geometry-wise, the ride is a bit upright—more like a city bike than a laid-back, cold-beer-in-hand beach cruiser. This might help if you have a long way to pedal, but I like a longer wheelbase and a slightly more relaxed frame.
There's only one frame choice, but an adjustable seat will work for riders from 5'0″ to 6'5″, with the sweet spot somewhere between 5'8″ to 5'11″. The pedals feel great under bare feet, and the cork grips are nice in the hand. The synthetic-leather saddle isn't my favorite, but Priority tells me they've upgraded that to a gel seat.
As a nice touch, the Coast is delivered mostly prebuilt. Priority provides the tools (crescent wrenches and Allen wrenches) and calls it a 15-minute assembly. It's fairly easy, but for the newbie, I'd call it at least a two-beer job. The model I tested also came with a Carver Surf Racks Max Rack ($99 extra), capable of hauling everything from a fish to a longboard, with a built-in luggage rack for your wetsuit and towel.
Bottom line: If you live near the beach, like to surf, and like to ride bikes, this is probably the nicest beach cruiser out there. The retail price of $450 might be a little steep, but you get high-quality components and reliability. And if you buy now on Kickstarter, the bike is only $370.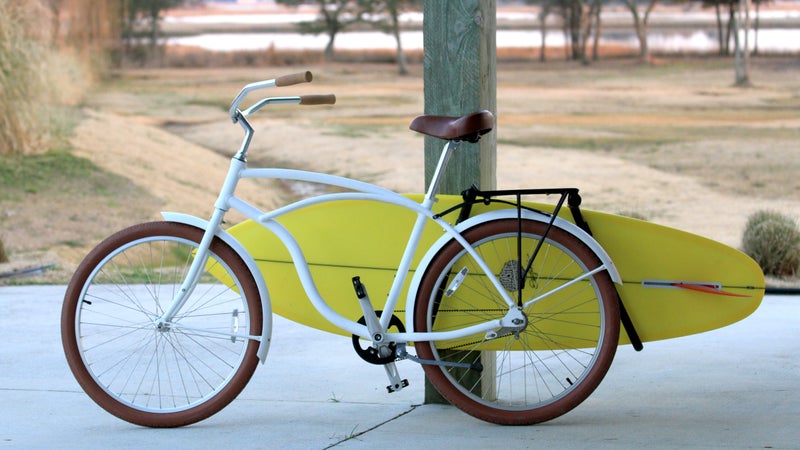 Lead Photo: Mark Anders
Trending on Outside Online