Lazer Genesis Lifebeam
Introducing the first helmet on the market that measures your heart rate.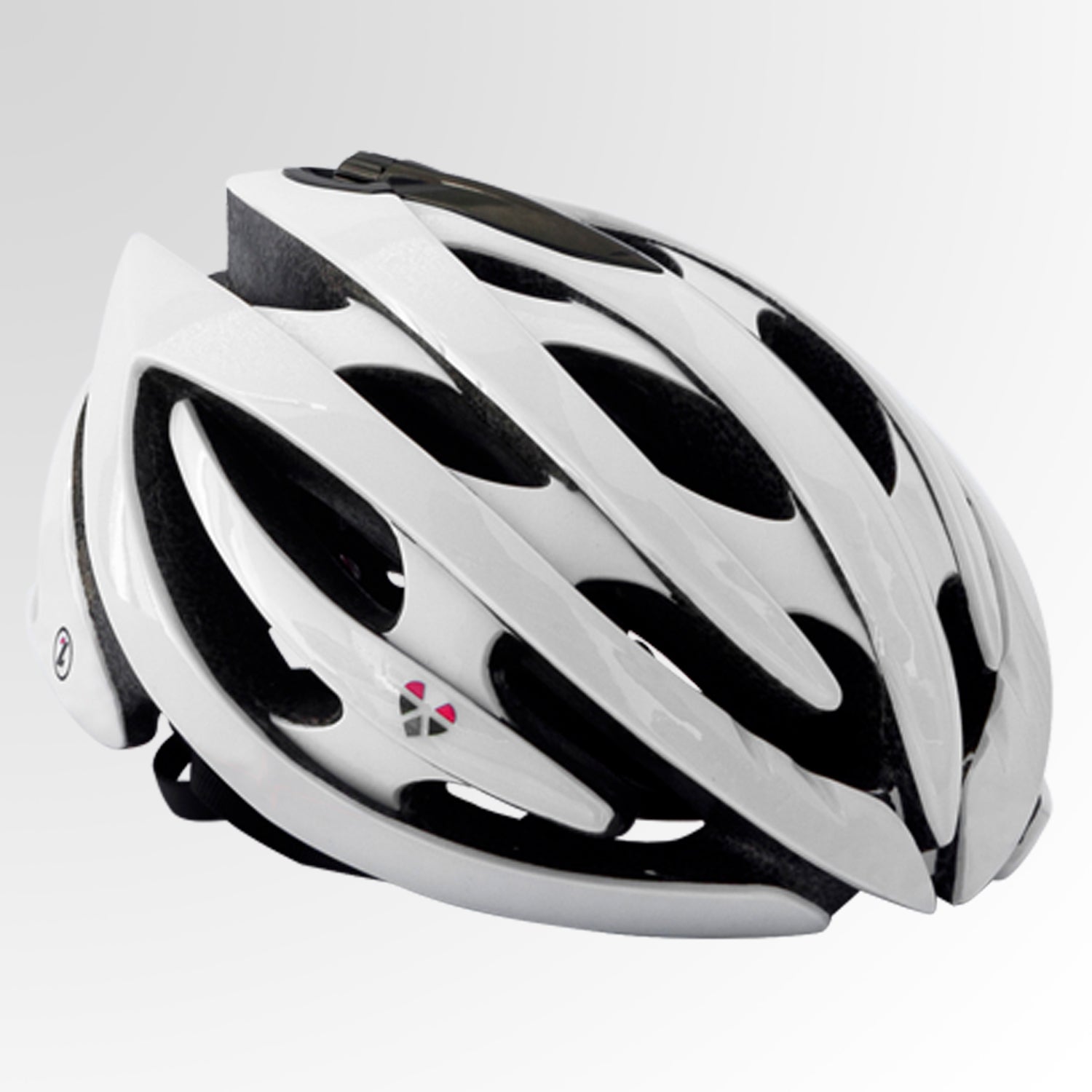 Heading out the door? Read this article on the new Outside+ app available now on iOS devices for members! Download the app.
Electronics are now pervasive in cycling, from drivetrain components to mountain bike suspension systems and even plug-in apparel. So it was only a matter of time before someone wired up a helmet.
In the works for a year and a half, the Genesis Lifebeam is a CPSC-certified bike helmet with a built-in optical heart rate monitor. It allows cyclists who want to monitor and capture their heart rate for fitness training to do so without using a chest strap.
Apart from electronics, the helmet is a standard Lazer Genesis, a longstanding road model in the company's lineup that we've admired over the years. Lazer's Rollsys retention system sets it apart from pretty much any other helmet brand on the market, with a twist knob on the crown of the head to adjusts the plastic framework inside the helmet that cradles your skull. It's an effective system that, combined with the five-stage vertical adjustment in the rear, accommodates most heads comfortably.
Heart rate is captured through a dime-size, rectangular optical sensor that's embedded in the helmet's front brow pad. It looks like it might be uncomfortable, but the sensor actually seats back into the pad with pressure from your head, and it wasn't even noticeable once the helmet was on. The sensor is powered by a battery at the rear of the helmet, with a subtle wire beneath the helmet padding that runs beneath the two. The battery charges by micro-USB cable (included) and is said to have up to 15 hours of life.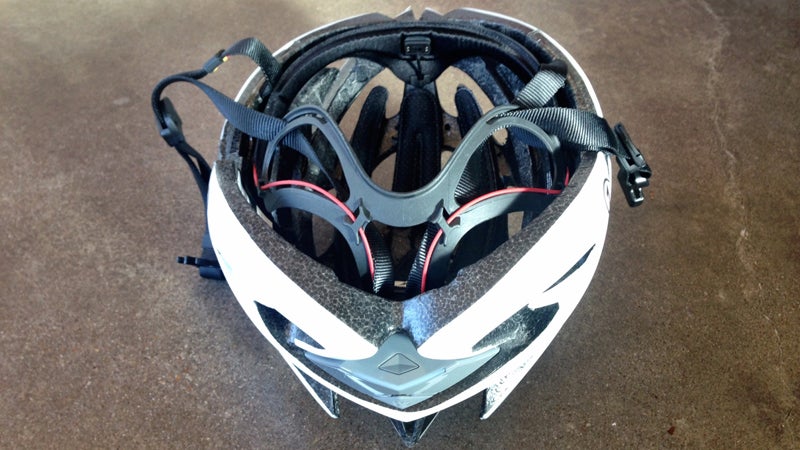 One of the biggest advantages of the Genesis Lifebeam over other heart rate sensors is that it is both ANT+ and Bluetooth LE compatible, meaning the device can pair to both fitness devices such as Garmin cycling computers as well as most smart phone apps. I've had no problem syncing either one. Just turn the helmet on with the push button on the battery, put it on, search for a heart rate sensor with your device, and in 15 to 20 seconds your heart rate is registering on your chosen screen.
There are a few small drawbacks. Most notably, at 349 grams (as measured on my size medium test sample) the helmet is about 50 percent heavier than some of the premium helmets on the market and 20 percent heavier than Lazer Genesis without the electronics. Having said that, that weight isn't really significant unless you're racing and I didn't notice any extra heft.
Another electronic gadget also means you have another thing to plug in and charge, which may be off-putting to some. And if you spend much time on an indoor trainer, you'll either have to wear your helmet inside if you want your heart rate or revert to a chest strap, which then begs the question of whether a heart-rate-enabled helmet is much of an advantage. 
Still, the Genesis Lifebeam does exactly what it promises—collects your heart rate from a helmet—and it does it well. I've found zero variance when comparing the data it collects against other heart rate monitors. 
At $229, it's not cheap, though a standard Genesis will cost you $175, meaning that the $54 upcharge for heart-rate functionality is about the same as a Garmin heart-rate strap. For those who don't like the constricting feel of a chest harness, the helmet-system may be their best option. Even though the standard heart rate systems have never bothered me, now that I have the helmet, I've found myself forgoing the chest strap for the Genesis Lifebeam. It is unquestionably more comfortable and less noticeable, which, at the end of the day, makes it a better system.
Lead Photo: Courtesy of Lazer Sport