What We Learned From Our 2019 Bike Test
After riding 50 of the newest models, we have some thoughts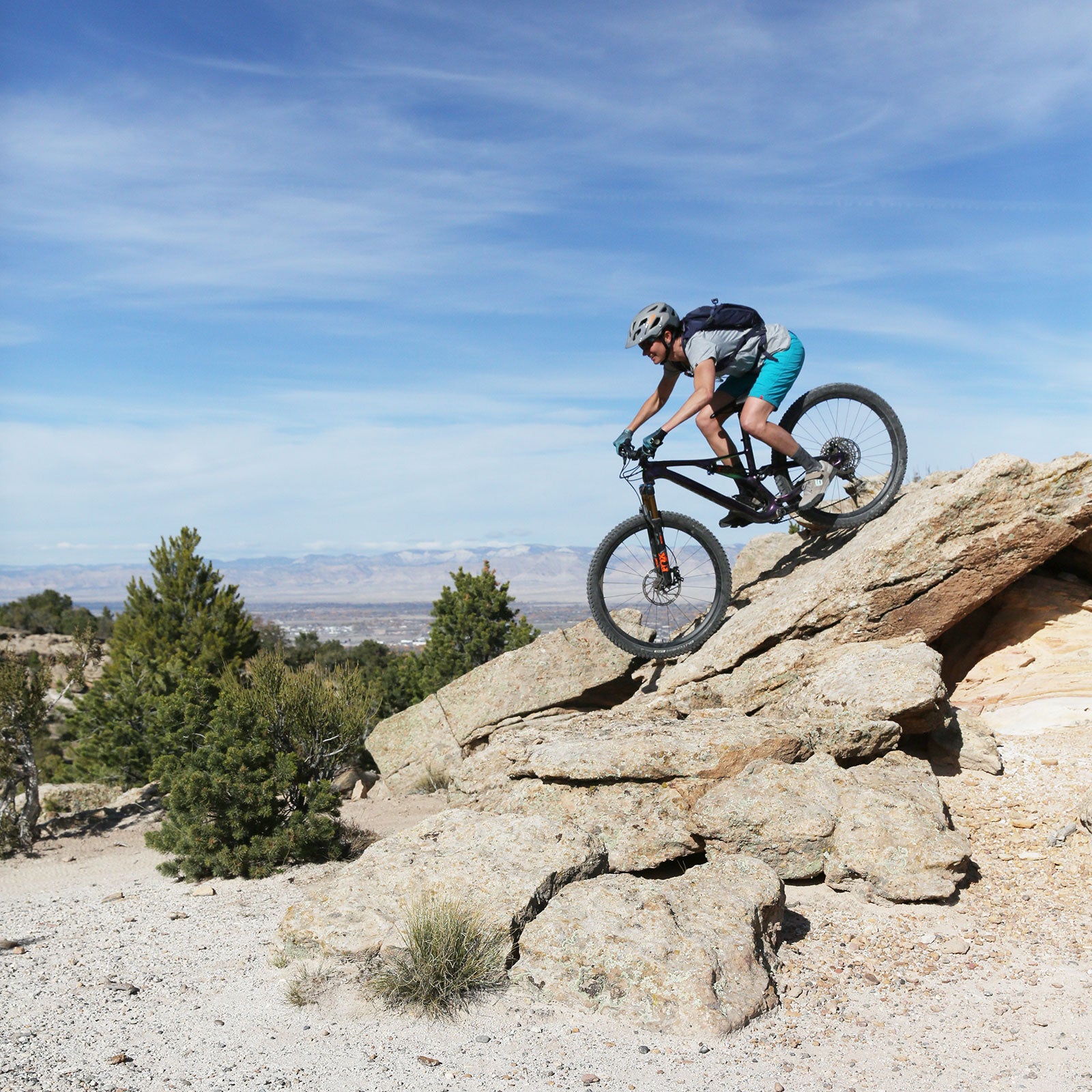 Heading out the door? Read this article on the new Outside+ app available now on iOS devices for members! Download the app.
Every year around Outside's annual bike test, people ask me the same question: "What new bike should I buy?" That's an almost impossible query to answer. A bike purchase must take into account riding style, local terrain, and personal preferences. Instead, I often try to respond with more holistic insights about the state of the industry and overarching trends. I've been test-riding bikes and writing about them for long over a decade, which means I've seen a lot of fads, problems, and developments. In the midst of testing this year, I began jotting down notes about changes in design and the broader market. Here are a few impressions.
Bikes, on the Whole, Are Better Than Ever
I've had to find new ways to phrase this almost every year since 2005, but it's true. In those early years of testing, there were good bikes and bad ones as companies experimented with geometries, frame materials, early suspensions, components—everything. It was easy to throw handfuls of bikes out of contention for coverage back then because they didn't measure up. These days, it's difficult to find a bad bike. Sure, there are models we prefer and models we don't, but a lot of that is about nuance. Terrain and riding style depending, I can't think of a single bike in the test that I wouldn't be happy on. Manufacturers are constantly trying to improve their products, and for the most part, it's working.
Advances Come at a Cost
The least expensive bike we tested this year was the Co-op ADV 3.2 ($1,700), the most expensive was the Cervélo S5 ($12,000), and the average price was $6,600. Though there are less expensive builds and specs for most of the models we ride, we tend toward the higher end of the market because 1) that's generally where development takes place, and 2) that's the simplest way to ensure parity, since it's less likely for a bike to be excluded because of inferior parts or a heavy build. Still, it doesn't escape me that a decade ago I would tell people to expect to spend around $2,500 to get a good mountain bike, whereas today it's more like $5,000. Of course, inflation is a factor, and today's bikes, built with space-age materials and super-refined suspensions and electronics, are a far cry from the simple steel bikes of a decade ago. Still, it's hard to escape the feeling that prices are outpacing what the average person wants (or can afford) to pay.
Still, Fun on a Bike Doesn't Have to Be Determined by How Much You Spend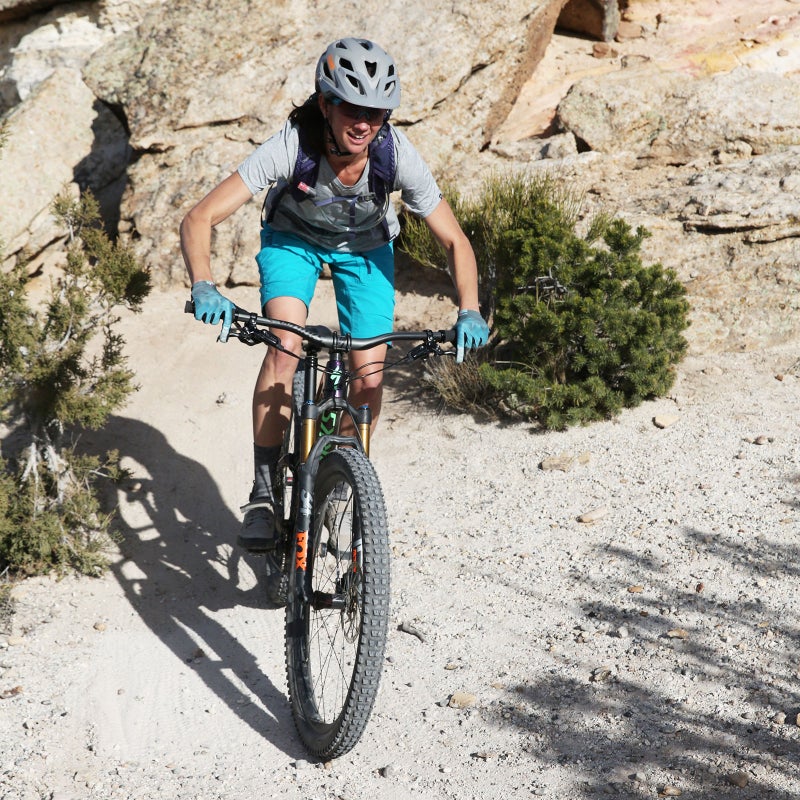 One of the hands-down favorites in the test was the All City Gorilla Monsoon, a $2,000 drop-bar steel monster cross machine that earned the adoring moniker "Chunky." At 28.6 pounds and with 2.4-inch tires, this bike should have been easy for testers to malign. And yet, time and again, I saw people go out for laps skeptical and return beaming. All City nailed this ride with stability, comfortable geometry, solid spec, and a clear sense of how to deliver fun. The lesson: you don't always have to spend a lot to get a great bike—and certainly not to enjoy riding. The BMC RoadMachine X ($2,300), Trek 1120 ($2,650), Ritchey Ultra ($3,500), GT Sensor Carbon Elite ($3,000), and Cannondale Topstone ($2,100) are other great examples of bikes that deliver a lot for less.
Frame Material Is Now Less Important
I love carbon fiber, but riding styles are morphing, suspensions are improving, and companies are continuing to refine aluminum, steel, and titanium shapes. Don't get me wrong: 90 percent of bikes in the test were built from carbon. And yet, several of my top picks were metal: the aforementioned Gorilla Monsoon, the Viral Skeptic, the Lenz Behemoth, and a forthcoming drop-bar design from Moots. In particular, the gravel market is driving the resurgence of metal, because titanium and steel can help mitigate rough roads and don't necessarily weigh more than carbon fiber. Take the Why Cycles R+, a titanium gravel and adventure touring machine that tipped the scales at 17.5 pounds (less than many of the carbon wonder bikes) and was a crowd favorite for its buttery smooth ride.
Gravel Bikes Continue to Mature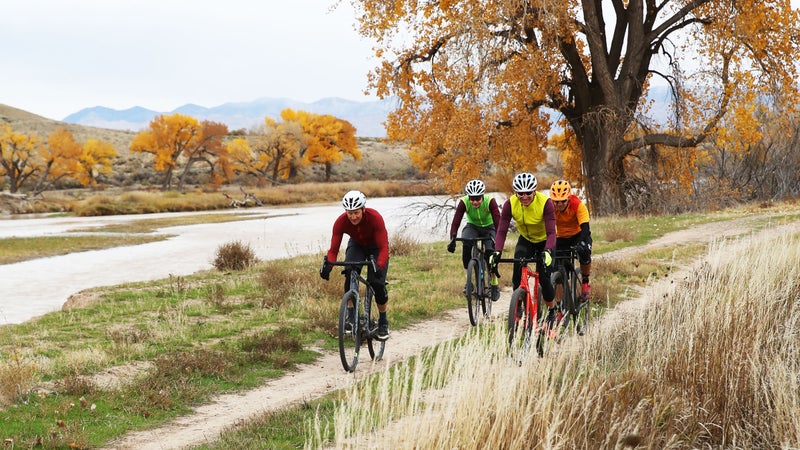 We had as many all-road rides this year as straight pavement rigs, and most testers seemed more eager for the dirt road day than asphalt. Meanwhile, the gravel segment seems to be splitting into two branches: the race- and speed-oriented models with aggressive fits, quicker geometries, and narrower tires (35c and under), such as the Canyon Grail and Factor Vista, and the more adventure-ready models that can fit two wheel sizes and fatter tires and are made to get rowdy, like the Salsa Warbird and the Ibis Hakka MX. I think the growth of gravel is partly a response to the dangers of riding on the highways, but also because lifetime roadies are discovering that their pastime can take them to new places. If biking is supposed to be fun, gravel has a corner on the market.
This Is the Year of the E-bike
We tested three extremely refined road machines with the Ebikemotion motor and battery system—the Orbea Gain, Pinarello Dyodo, and Bianchi Aria—and testers loved them all. The fact that these look and feel just like regular road bikes while adding some motor assist promises to open cycling to a broader audience than ever, which is exciting stuff. We also had five new eMTBs, which, like the roadies, are lighter and more refined and have longer-lasting batteries than ever. If you hate e-bikes, please do yourself a favor and try one. I've yet to see a person climb on a pedal-assist model and not come away as happy as a kid.
Rim Brakes Are Dead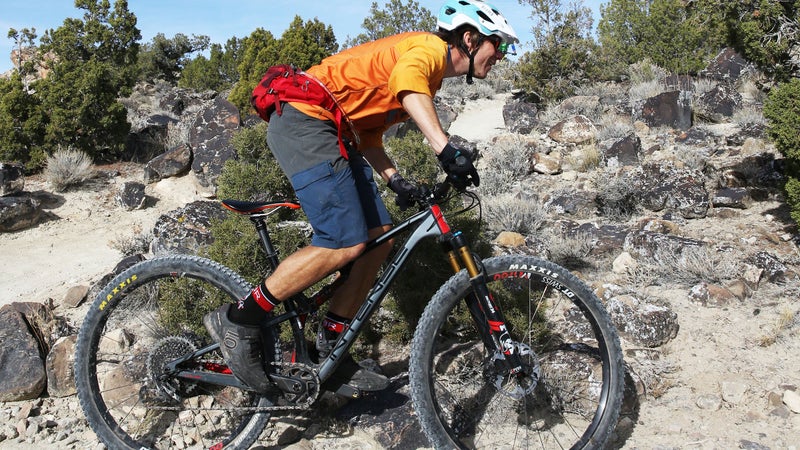 For the first time ever, there wasn't a single rim brake in the test—on mountain, gravel, or road bikes. And I say good riddance. Every tester praised the development, even ex-pro road racers. That's because the weight of discs has dropped to level with their counterparts, while the performance is incontrovertibly better. On the big mountain day in Colorado National Monument, I heard numerous testers exclaim how much more confident they felt on these disc bikes than on their personal rim-brake-equipped models.
Electronic Shifting Is Superior to Mechanical
But it's not so superior that it has predominated—at least not yet. Electronic shifting certainly has become more popular on the road side: almost half of the drop-bar bikes we tested this year were equipped with e-shifting, for the most part Ultegra Di2, which hits the sweet spot between performance and price. Meanwhile, not a single mountain bike had Di2. Maybe skepticism means it will just take time to catch on, as disc brakes did on the road.
The Debate Over 29 Versus 27.5 Has Subsided
At least in our test group, big wheels are the big winners. I probably heard someone grouse over the way 27.5ers hung up on rocks and didn't roll as quickly as often as I changed pedals for a new test bike. Part of that is down to the terrain we were riding: the trails around Grand Junction, Colorado, are technical, with big ledges, lots of bedded rock, and largely open country, all of which favors 29ers. Manufacturers seem to be onboard with bigger wheels, too, as long-travel 29ers were the single biggest growth category this year. Bikes like the Fezzari La Sal Peak, the YT Capra 29 CF, and the Scott Ransom all have more than 150 millimeters of travel. Look, I'm not trying to say that 29 is better than 27.5; in fact, the most impressive and techiest riding I witnessed was by a male tester aboard the women's 27.5 Julian Furtado. Riding style and personal preference still outweighs everything, and, going back to the top, bikes are just all-around great.
Tire Technology Keeps Improving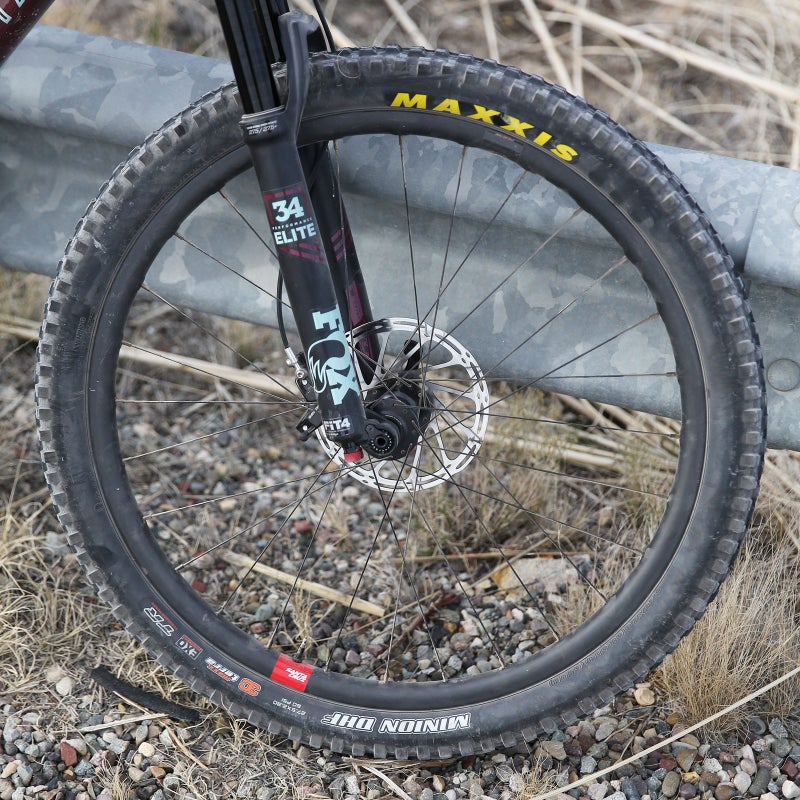 We were riding in a seriously unforgiving place again, with lots of sharp rocks and vegetation, and we still had only six flat tires in two weeks of testing. On the mountain side, where Maxxis pretty much rules, there's a tread pattern and rubber durometer for everyone, casings are tougher than ever, and tire weights are coming down. Gravel bikes are following suit, with tubeless now the standard and lots of great semi-slick options that are fast rolling but still secure (try the WTB Byway). And it's nice to see tubeless finally catching on for road. Trail bikes have settled around 2.5 and 2.6 inches as the new standard, 40c for all-road, and 28c on the pavement except for the raciest aero bikes. This new wider sensibility is good since that extra rubber equals a comfier ride.
Companies Are Trying Unique and Wacky Ideas
And I'm happy to see it. No fewer than three road bikes sported rear suspension, including the unlikely and very cool Pinarello Gan GR-S Disc. And the leaf-spring fork on the Lauf True Grit gravel bike might look a bit unwieldy, but it delivered the softest ride in the test. We also saw the arrival of the Fox Live Valve, which could be the first electronic suspension system to gain widespread appeal. The wildest design came on the Canyon Grail in the form of its CP07 cockpit, which completely rethinks drop handlebar design to add more hand positions and vibration damping. And though it didn't come stock on any bike, we managed to get ahold of the new Trust Performance linkage mountain bike fork. The jury is still out on whether this is the future of suspension or just gimmickry, but it's certainly groundbreaking.
Boost Hub Spacing Is Catching On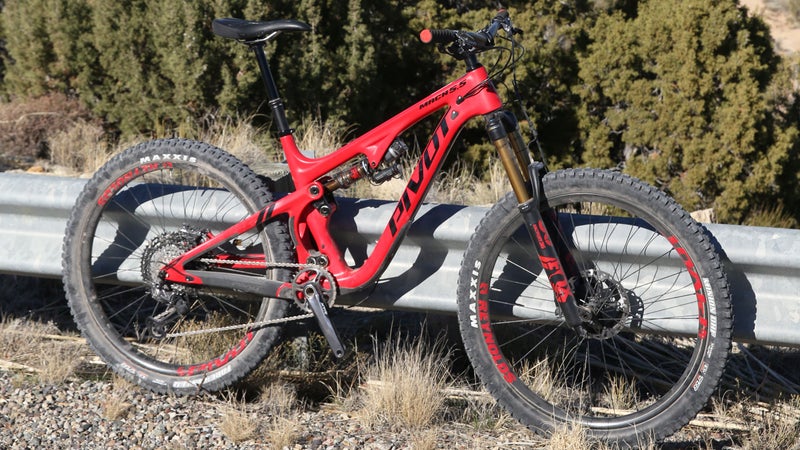 Every mountain bike in the test used it, which made switching wheels and components a snap—a rare thing in the cycling world. The way SRAM has dominated the mountain bike drivetrain market also helps. Of 25 bikes, 21 were equipped with the company's 1x system, though Shimano's new 12-speed XTR might finally help the Japanese manufacturer catch up—we rode it on one bike, the Pivot Mach 5.5, and it was flat-out excellent. Meanwhile, thru-axles have finally supplanted quick release on road and gravel bikes once and for all, with only one or two exceptions. Hub standards might sound esoteric, but it is refreshing for the industry to finally agree on something.
Proprietary Setups and Designs Are Still Incredibly Frustrating
We encountered multiple sizes and configurations on stems, handlebars, seat posts, saddle rails, chains, bottom brackets, derailleur hangers, brake mounts, and even handlebar grips. And don't get us started about proprietary aero stem and seat post shapes. All of these varied configurations and setups meant that, more than once, when something broke on one bike, we couldn't find a single part from any of the 49 others to fix it. More than just a frustration for us, this speaks to how the industry is making it difficult for consumers to figure out what they need and for bike shops to keep those parts in stock. We're all for true technological advancements, but exclusive designs that simply complicate are annoying and silly.
Lead Photo: Will Egensteiner