Suspension, Mountain Bike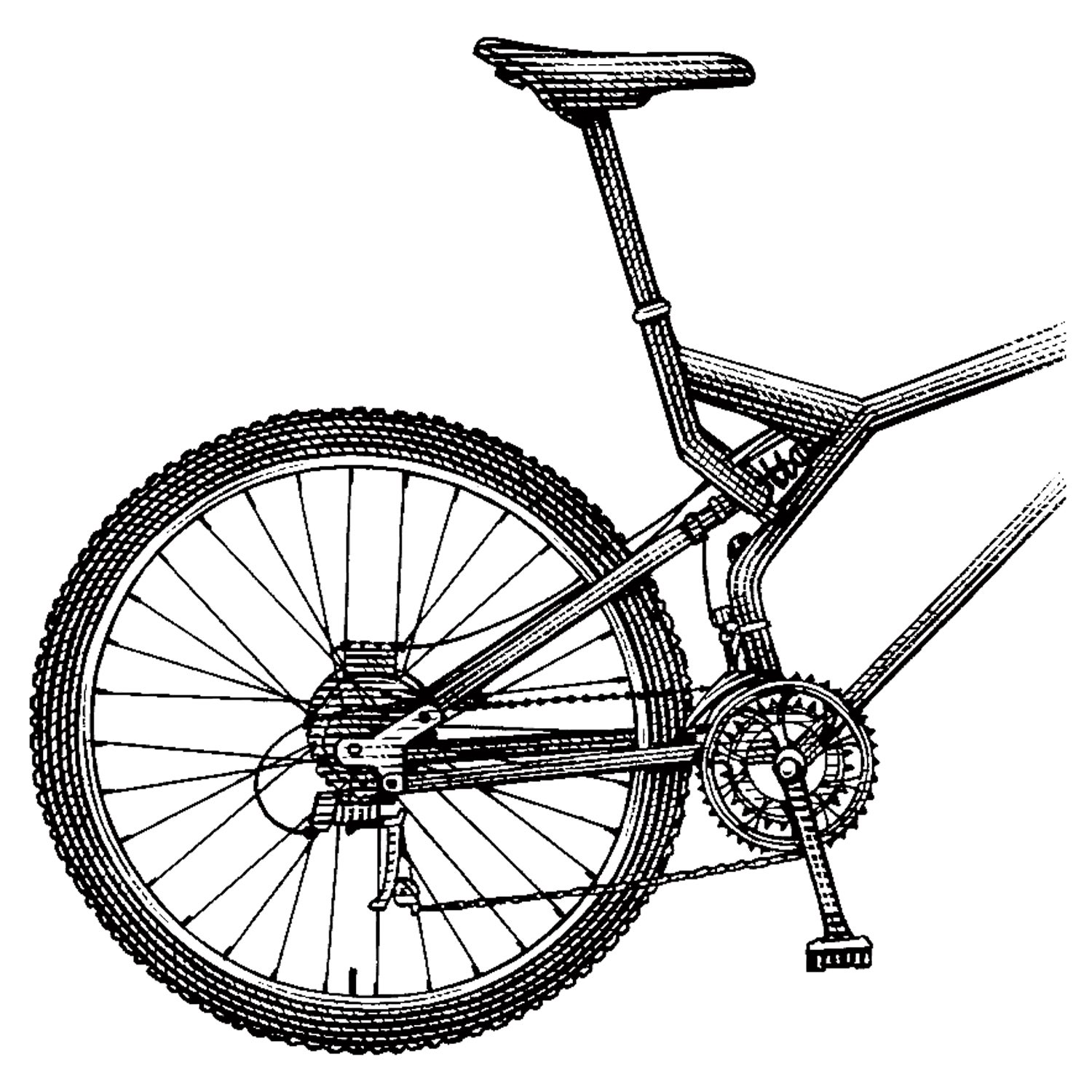 Steven Noble
Heading out the door? Read this article on the new Outside+ app available now on iOS devices for members! Download the app.
Telescoping front forks and articulating rear frame triangles that absorb bumps and shocks. Inspired by motorcycle design, the 1989 advent of mountain-bike suspension allowed riders to go harder and faster; it also spawned nearly every significant bike evolution that appeared in its wake, including the tapered steerer tubes and powerful disc brakes that are now rebounding back into road bikes. Here's how the category evolved.
Suspension fork (1989)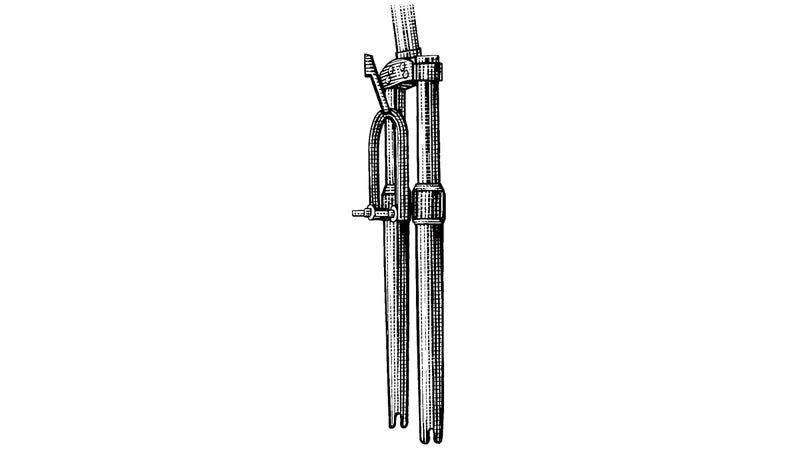 Invented by Paul Turner, the original RockShox RS-1 had a then astonishing 1.9 inches of travel. Haters complained that it was inefficient, unreliable, and heavy (over three pounds), and they were probably right, but the RS-1 was proof of concept. Within two years, at least nine competitors vied for market share as the mountain-bike-suspension category exploded. Today's forks can have eight or more inches of travel.
---
Horst Link rear suspension (1994)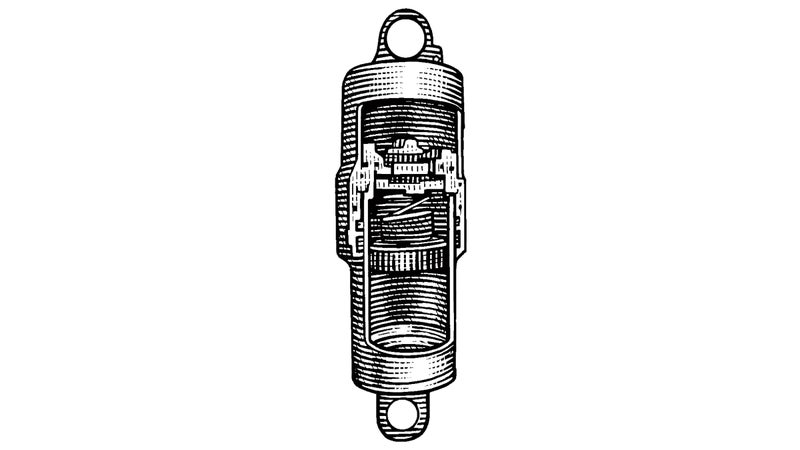 Perhaps no problem bedeviled bike designers more than efficient rear suspension. In early designs, all the force put into pedaling also went right into the rear suspension, creating a maddening inchworm effect. The Horst Link did a passable job of isolating pedaling and braking forces. Inventor Horst Leitner's AMP Research licensed the patent, then sold it to Specialized in 1998, which promptly made bajillions on it as the Future Shock Rear (FSR) design. Although the main patent expired in 2013, it still forms the basis for rear suspensions on Specialized bikes and a host of others.
---
Virtual Pivot Point rear suspension (1995)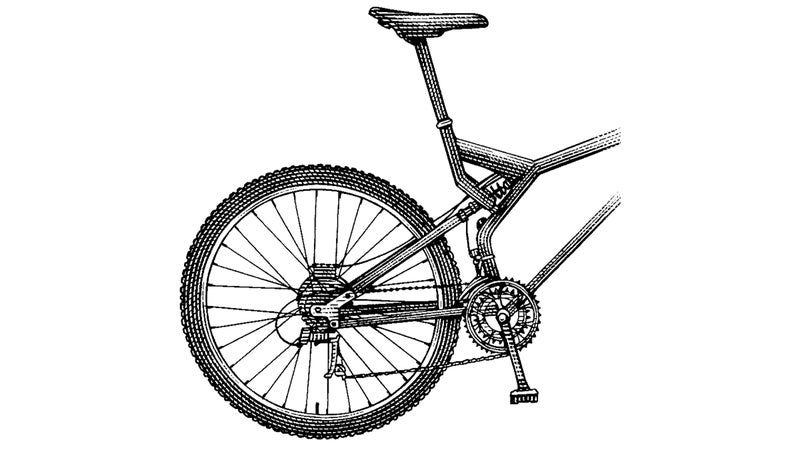 In 1995, around the same time that FSR was cementing itself as the best suspension design of the era, Outland's Virtual Pivot Point (VPP) arrived as a challenger. The idea was simple: since the best location for a suspension linkage's main pivot can vary depending on conditions, that point should float (hence "virtual"), depending on the alignment of the secondary pivots in the linkage. (Or maybe the idea wasn't so simple; the design, after all, was revolutionary.) The 1995 Outland VPP might have killed FSR had the Outland bike company not died instead. Santa Cruz revived the design for 2001's Blur, making that bike the first full-suspension rig that performed as well as bikes with the Horst Link did. A galaxy of similarly inspired designs have since appeared, including Ibis's DW-Link and Yeti's Switch Infinity.
---
Fox Air Vanilla Float shock (1999)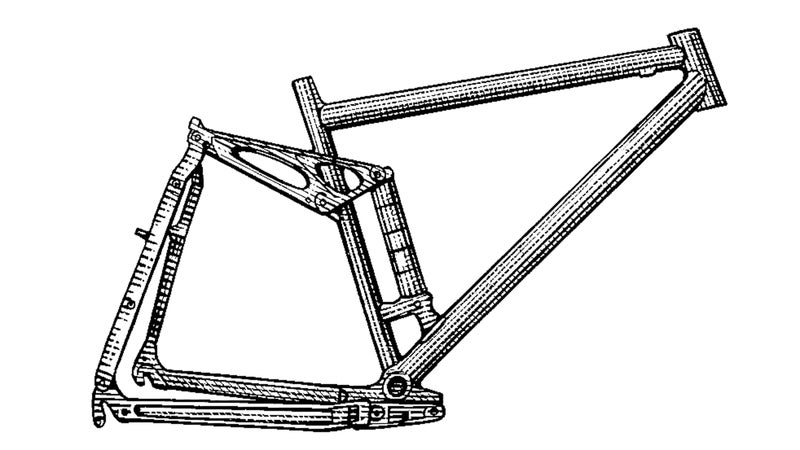 Prior to Fox's Air Vanilla Float shock, most rear mountain-bike suspension featured a metal-coil design borrowed from motorsports. It rode well, but the spring added a pound or more—an unacceptable penalty in a human-powered sport where weight considerations drive nearly every design decision. Lighter air-sprung shocks existed, but they had complicated internal workings, were difficult to adjust, and were prone to failure. The Float was the first shock to seamlessly integrate two air-compression chambers, making it both lighter and the best performer on the market.