The Ultimate Urban Utility Bike
People have been trying to build a better bike almost as long as people have been trying to build a better mousetrap. With the Denny, that quest may be over—at least when it comes to urban commuting.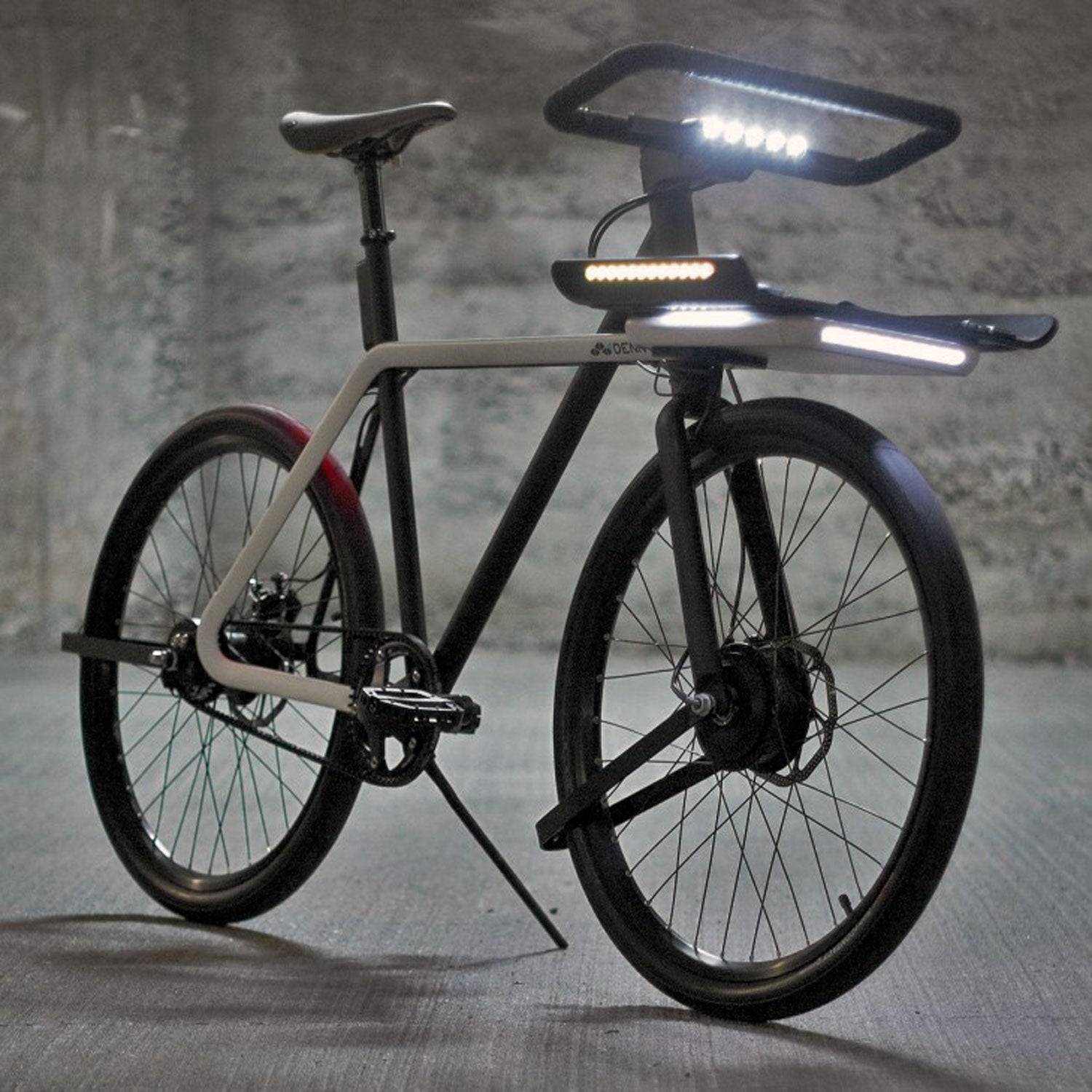 Courtesy of TEAGUE and Sizemore(Photo)
Heading out the door? Read this article on the new Outside+ app available now on iOS devices for members! Download the app.
What do you get when a company known for its luxury airplane seats teams up with a well-known bike builder from Seattle?
Answer: the ultimate utility bike. And we're excited about it for a few reasons.
The Denny Bike—created by design firm TEAGUE and custom bike builder Taylor Sizemore—won the Bike Design Project contest earlier this month. The project tasked five teams from five bike-loving cities to build their vision of the utility bike of the future. Read: one that commuters will actually want to ride.
The bike, which will go on sale next spring, features running lights and turn signals that adjust to the ambient light, a handlebar that doubles as a U-lock, an electric-assist front hub, and wheel brushes instead of fenders. The video showcasing the bike's sweet features has already been viewed more than a million times, in countries as far away as Rwanda.
We caught up with Roger Jackson, creative director of TEAGUE, to find out how it all came together.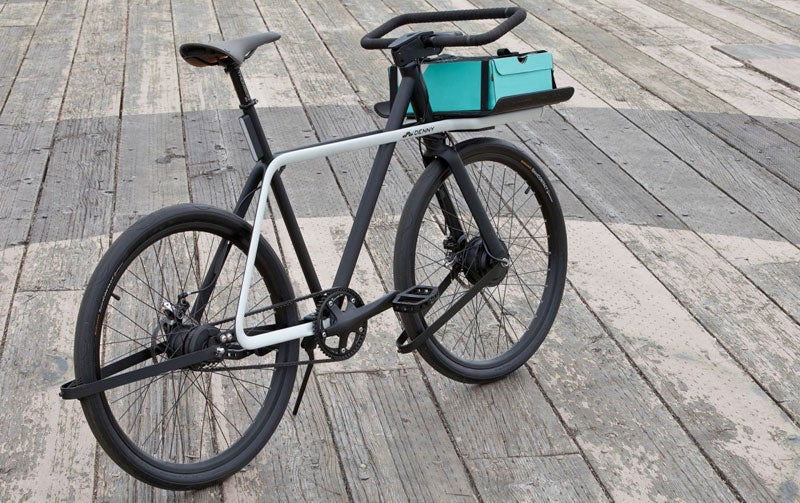 OUTSIDE: People have been trying to build a better bike almost as long as people have been trying to build a better mousetrap. What made you think you were smarter than the good folks at Trek?
JACKSON: Historically, bikes have been thought of as an alternative activity to promote a healthy lifestyle. We thought, "If we're trying to get people out of their cars, we can't just tell them that this will promote a healthy lifestyle. Riding the bike has to be as easy as driving a car."
So we took all those things that make a car successful—automatic shifting, daytime running lights, etc.—and looked at putting them on a bike. That was the key. There are a ton of great bikes. We wanted to create an alternative mode of transport.
How is designing a utility bike different from designing a typical TEAGUE product, such as an airplane seat?
Obviously there are different ergonomic factors, but the inherent approach is similar. As designers, we want to make great products that solve problems for people.
How did you design Denny?
The first couple weeks, we talked a lot with Taylor and put together our team. It was very diverse, with people from Holland, France, Germany, Korea, America—each with very unique perspectives on cycling.
Then for two weeks we let everyone design what they thought was their perfect bike. Then we put those aside, started fresh, and discussed. We said, "You went for a small wheel, why's that? And what's the perception of a small wheel?"
Taylor taught us everything we needed to know about bikes, about traditional manufacturing processes, but also how the design of the frame can influence the quality of the ride. We went to Goodwill, bought a $25 frame, bought cheap wheels, attached different storage systems—thinking through making.
We had a number of 3-D printers in the office working on various iterations of the handlebar-locking mechanism. Once we started getting into final design, different team members could celebrate their strengths. John Mabry was leading all the tech components—the lights, the autosensing and all that. Clement Gallois, who has that French flair, focused on the frame design. Mike Charles looked at battery life. Oliver Mueller was project manager and designed the storage system. Kay Kim looked at the stand and identity. It was a very collaborative process.
Be honest: Do those "fenders" really work?
With the trials we've done internally with the prototypes, we've had some pretty good success.
What's your favorite feature of the bike?
It's subtle and discreet how the tech is integrated. We put in a microcomputer and coded it from scratch. Like the Shimano Alfine 11-speed rear hub. That comes with a gear switcher, but we chopped that of and programmed it so it reacts to not only the speed of the bike—when you slow down, the gears change; when you speed up, the gears change—but also based on the effort put through the crank. It took a lot of tweaking to get it working how you want, so you don't ever have to ask if you're in the right gear.
Tell me about a design idea that might've gotten you fired.
Nothing specific. We debated a modular storage system before settling on a fixed storage system. We don't want people to ride past the farmers market and not buy apples because they don't know where to put 'em.
What did Taylor bring to the project?
We had the opportunity to work with another bike maker, but what we really liked about Taylor was his openness, his willingness to think differently. He was eager to stretch himself, to get out of his comfort zone. That was exciting.
It sounds like you're not resting on your laurels. In late August, you're competing in a soapbox derby. Early rumors said the car would be designed to look like a bunny slipper. Can you tell us more at this time?
Pink fur is definitely part of the design. Retractable bunny ears are still up for debate.
Lead Photo: Courtesy of TEAGUE and Sizemore
Trending on Outside Online