Why the Weight of Your Mountain Bike Doesn't Matter
Many rider focus on downhill performance above all else. So why the obsession with lightweight parts?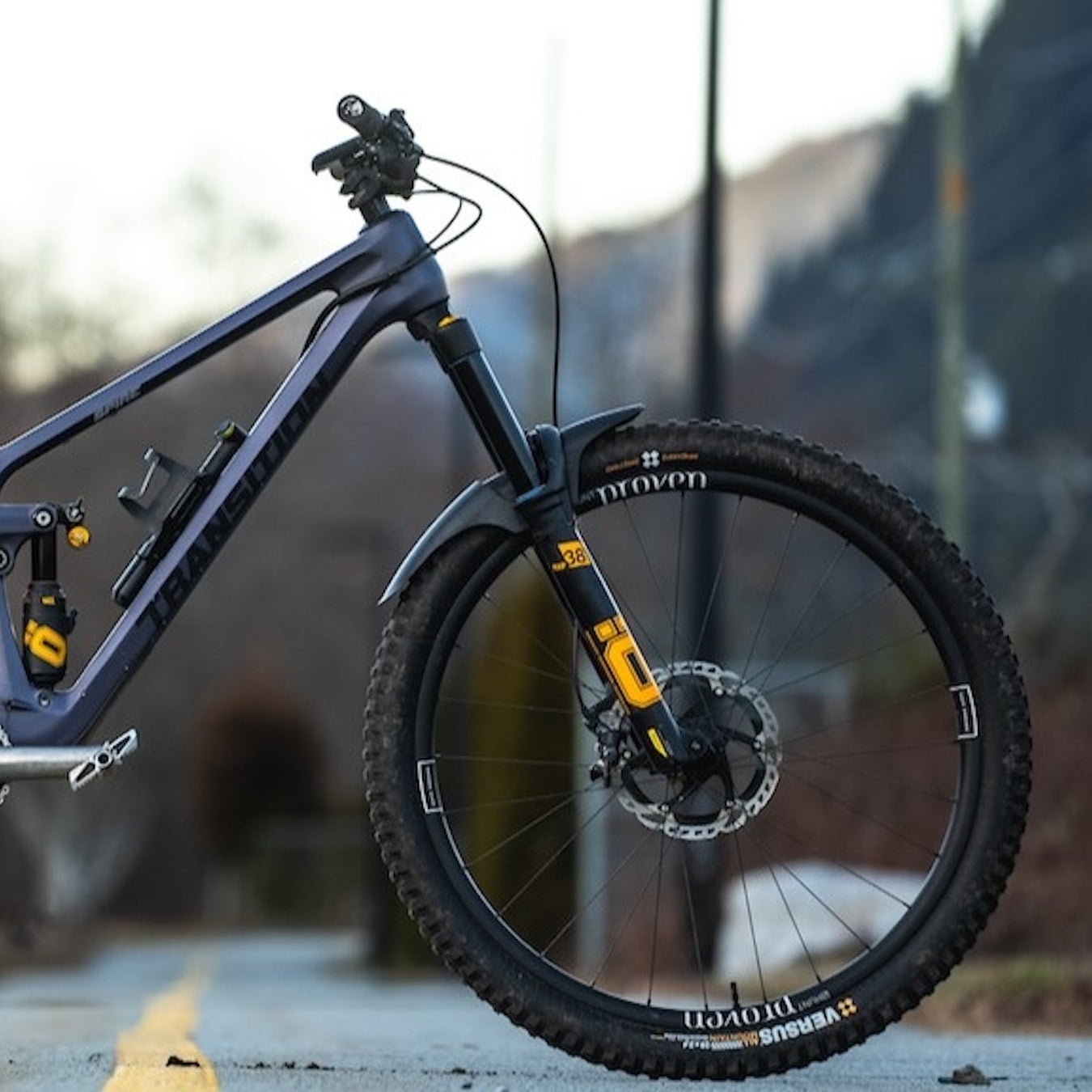 Heading out the door? Read this article on the new Outside+ app available now on iOS devices for members! Download the app.
In all forms of cycling, weight is obviously important. Quite simply, the heavier your bike is the more effort it will require to haul your equipment to the top.
However, unlike road cycling, mountain bikes need to be strong and resilient to damage. Yes, a lightweight mountain bike is important if you're in a cross-country race, but for most of us the industry's pursuit of low weight just gives us higher-priced or lower-performance equipment.
It also doesn't acknowledge how a lot of people enjoy riding their bikes, with many of us prioritizing descending confidence over climbing efficiency. Bigger, heavier tires and more powerful brakes may well add weight, but they'll also make a bike and rider feel far more surefooted on particularly rough or fast terrain.
That's not even factoring in the longevity of use parts such as drivetrains. A regular mountain bike rider can comfortably wear out a drivetrain in a season or two. This isn't helped by a constant pursuit of low weight and shifting performance, and not great shifting and higher longevity.
Naturally, there will still be many people who enjoy riding light bikes, and there always will be, but if we can learn to view higher weights with less prejudice on our enduro and aggressive trail bikes, I think we'd end up with more performance, for a longer time, at a lower cost. See the video above for the full argument.
This video originally appeared on Pinkbike.
Lead Photo: Pinkbike