Gear Guy
A Scientific Ranking of the Best Rolling Coolers
To get accurate test results, I enlisted a physicist's help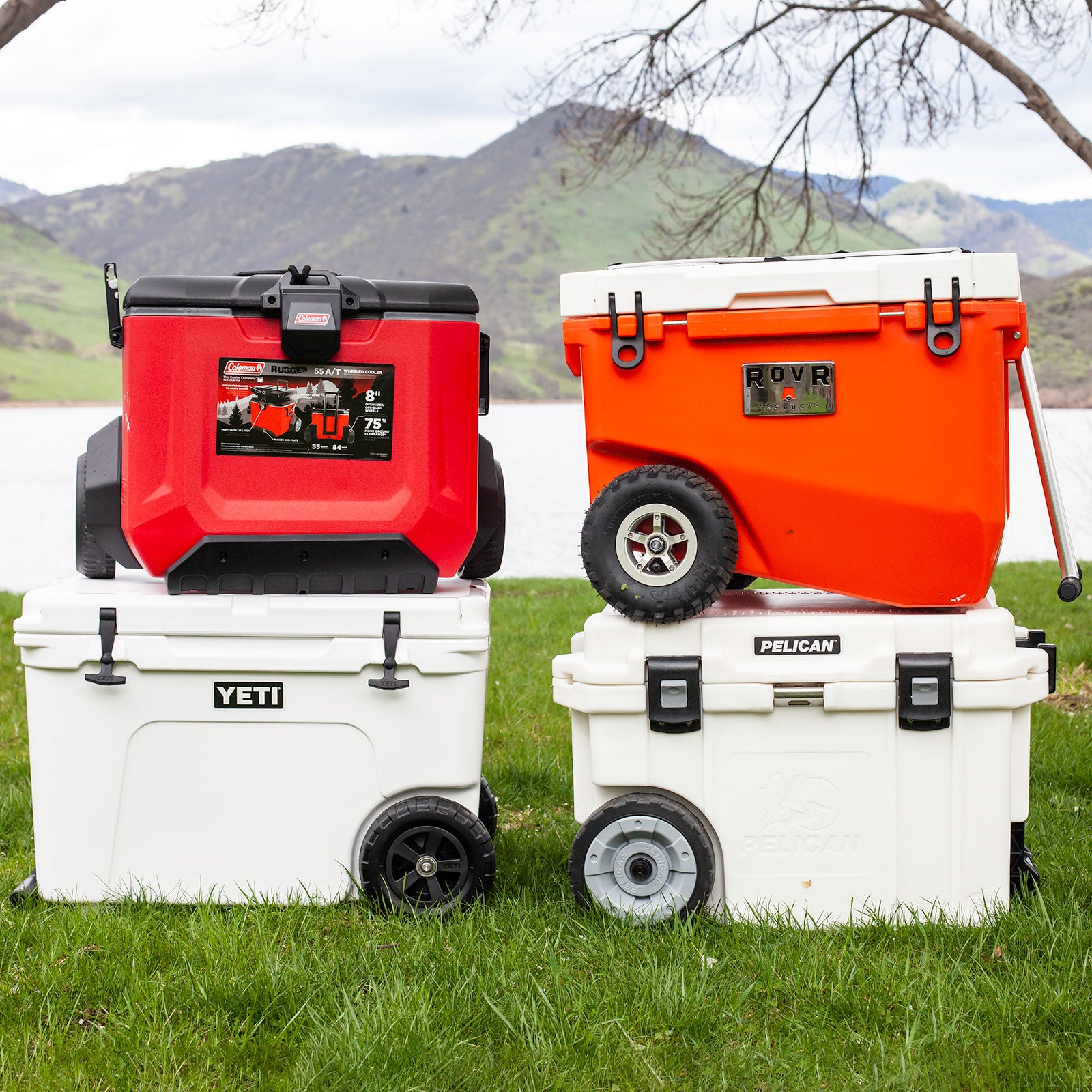 Sarah Jackson(Photo)
Heading out the door? Read this article on the new Outside+ app available now on iOS devices for members! Download the app.
We're living in the heyday of coolers. But as they get bigger and burlier, all of that rotomolded plastic and insulation make them damn heavy, even when empty. And forget it once they're loaded down with ice, food, and booze. Thankfully, brands have started slapping wheels on some of their coolers, making the trundle from the car to the campsite or barbecue (and back) more manageable. I designed a series of tests to determine which did it best.
The Test
I focused on three things when evaluating these four coolers: temperature retention, ice retention, and how well each rolled. Peter Ka-Chai Wu and Cassidy Moran from Southern Oregon University's physics lab helped with the first part, placing thermometers and six-packs in all the coolers and testing how much the temperature rose over 24 hours. Then I placed a seven-pound bag of ice in each cooler and left them in my backyard for four days. Once time was up, I strained out the remaining ice and weighed it on a kitchen scale. And for the final portion, I set up an obstacle course in my backyard; it included sharp turns over paving stones, drops off of my foot-high deck, rolling up the deck steps, and a few spins over gravel and through muddy patches. Each cooler had a 25-pound weight in it for the obstacle course.
The Results
Winner: Rovr Rollr 60 ($399)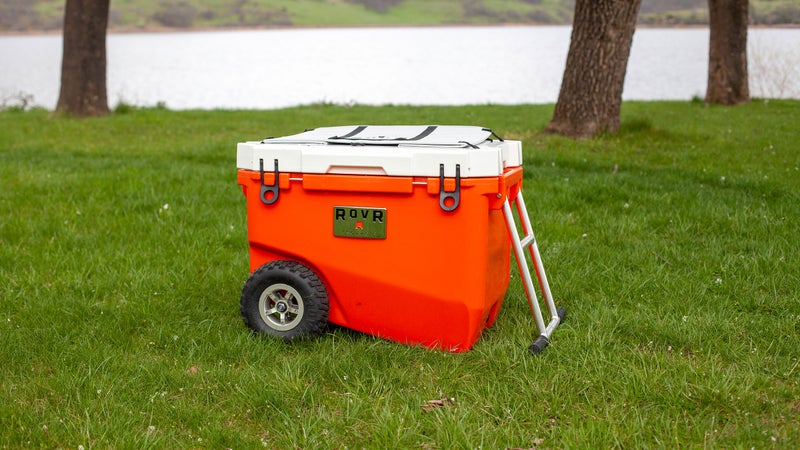 Ice Lost: 6.28 pounds
Obstacle Course: 5/5
Temperature Retention: 5/5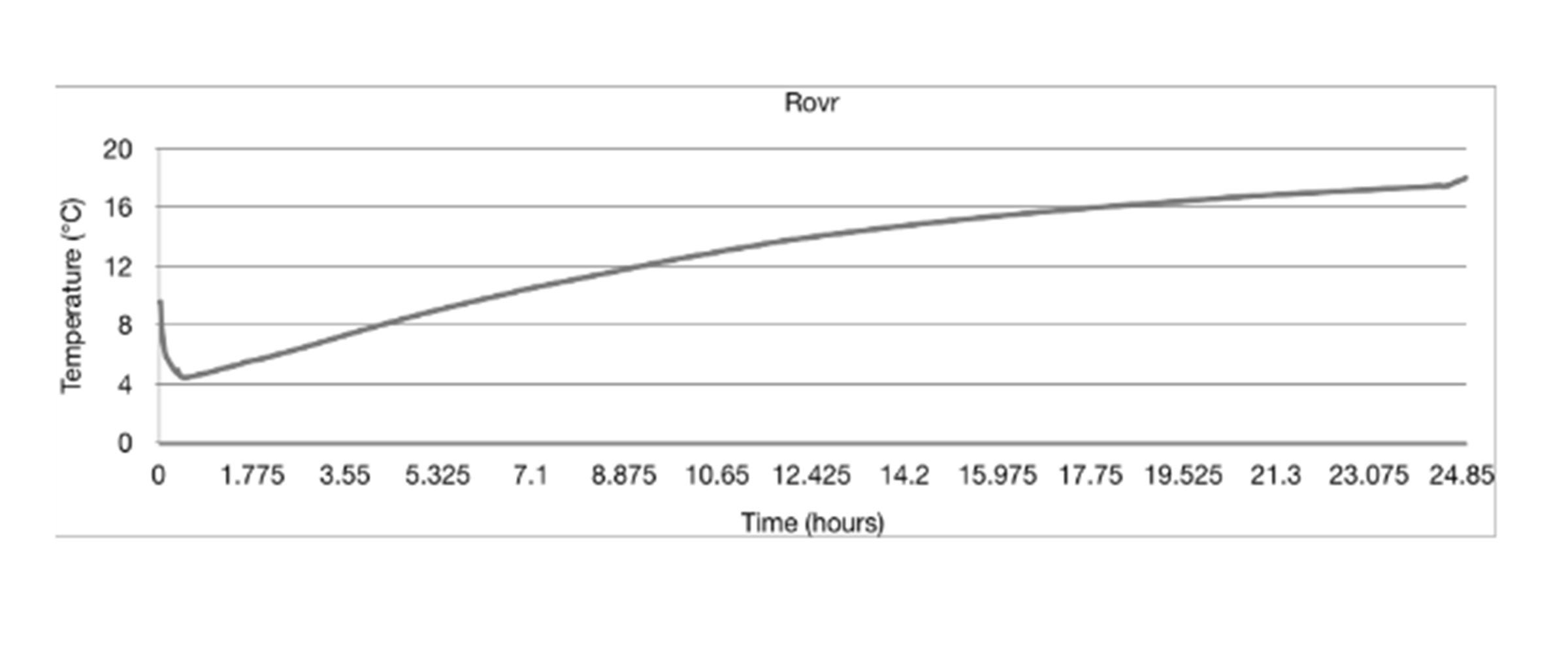 The Rollr 60 took the win because it blew away the competition on the obstacle course. It rode like a monster truck over pavers and uneven steps and smoothly turned on a dime, even in deep gravel. Credit the high ground clearance and oversize inflatable tires. It was slightly better than the Yeti and slightly worse than the Pelican when it came to the amount of ice lost, but it won the temperature-over-time test. Though what really set it apart was that sweet, sweet ride.
---
2. Yeti Tundra Haul ($400)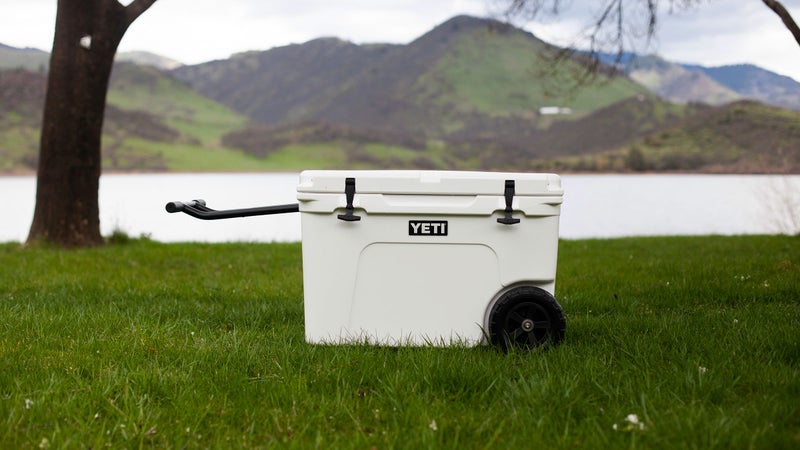 Ice Lost: 6.35 pounds
Obstacle Course: 4.5/5
Temperature Retention: 4/5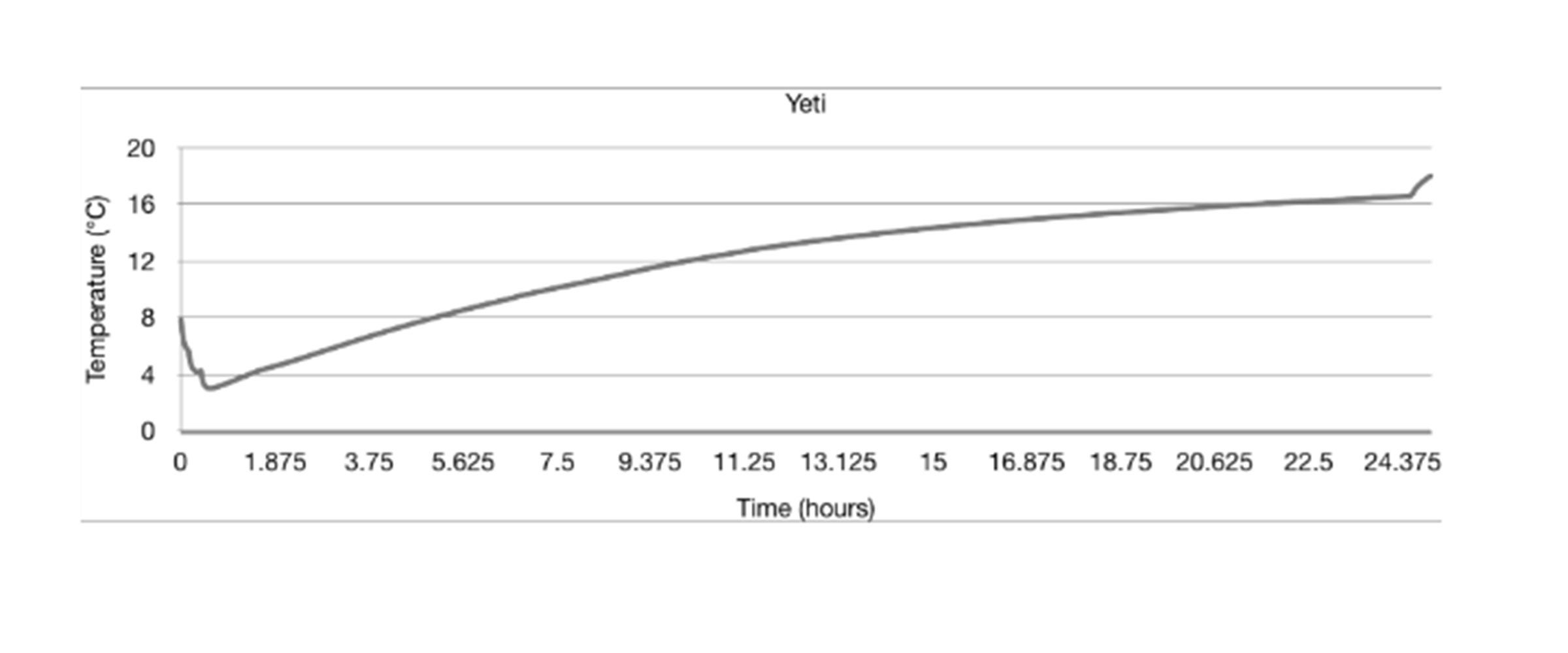 Being a Yeti, of course the Tundra held its own in the temperature tests. But it handled the obstacle course well, too, coming in just behind the Rollr. The hardy plastic wheels maneuvered almost as well on uneven surfaces, cruising over the gravel and through the mud. And the handle was my favorite because it locks in position without a clunky mechanism, just a nice satisfying click that allowed me to push or pull with confidence. Plus it was wide enough for two people to grab on and heave—handy on the off chance the wheels ever do get stuck.
---
3. Pelican 45QW Elite Wheeled Cooler ($380)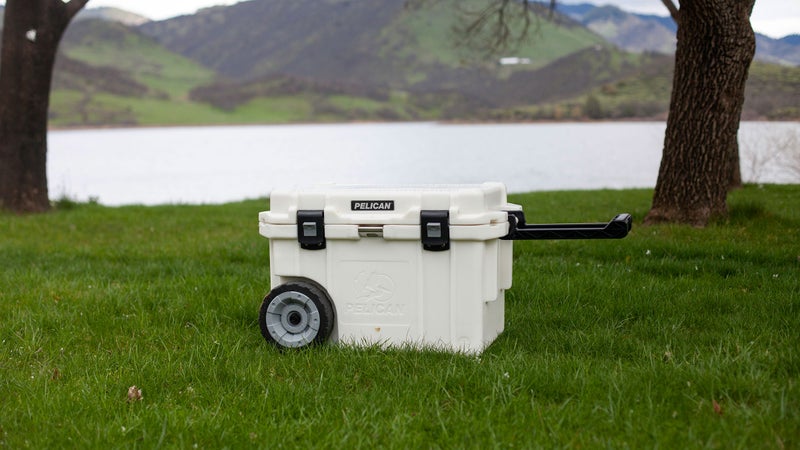 Ice Lost: 6.1 pounds
Obstacle Course: 2/5
Temperature Retention: 4/5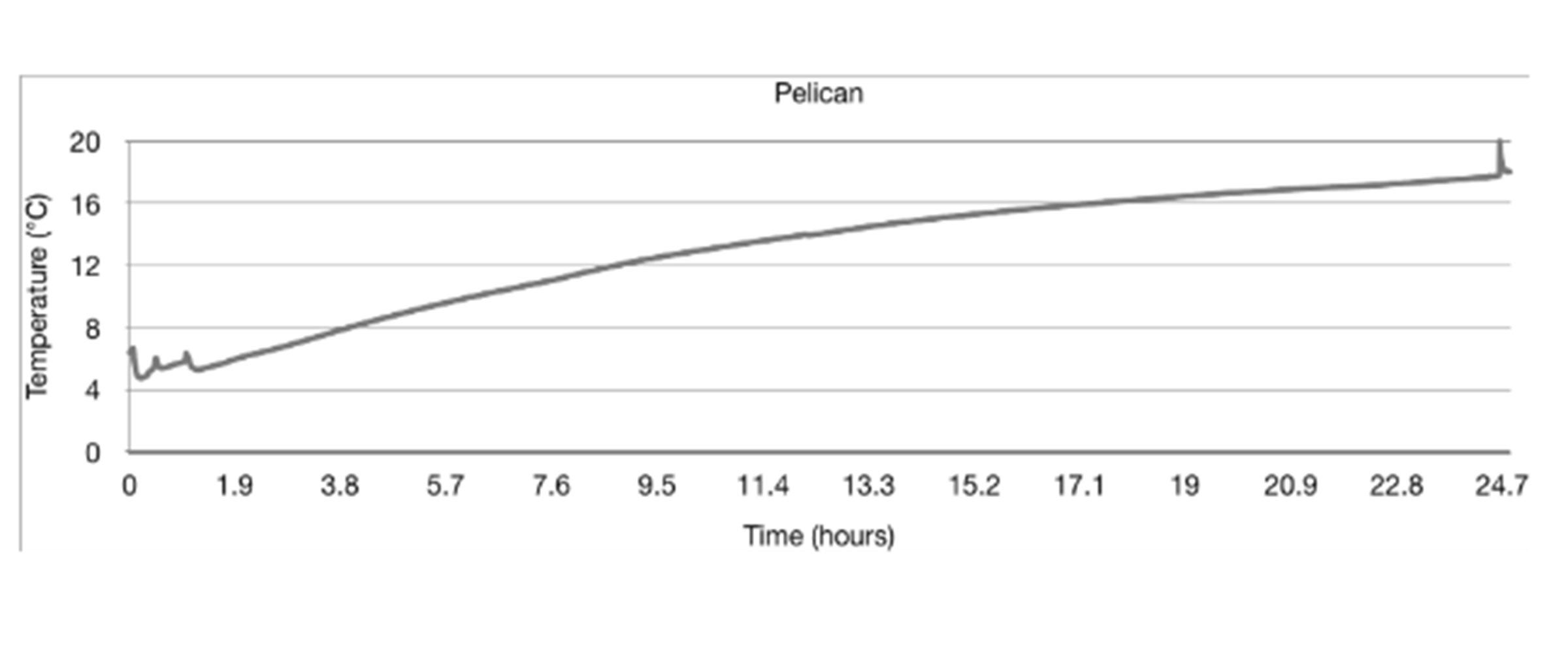 The 45QW was winning the challenge, excelling in everything a cooler should: it lost the least ice over four days and retained its temperature admirably. Not to mention it's cheaper than the Yeti and Rovr. And then came the obstacle course. Every time the plastic wheels got slightly off-kilter, the whole cooler either grinded to a halt or felt like it was going to tip over. The handle also folded too easily when I tried to push this Pelican through the mud, while the two previous models had no problems being pushed or pulled.
---
4. Coleman 55 Quart Rugged A/T Wheeled Cooler ($100)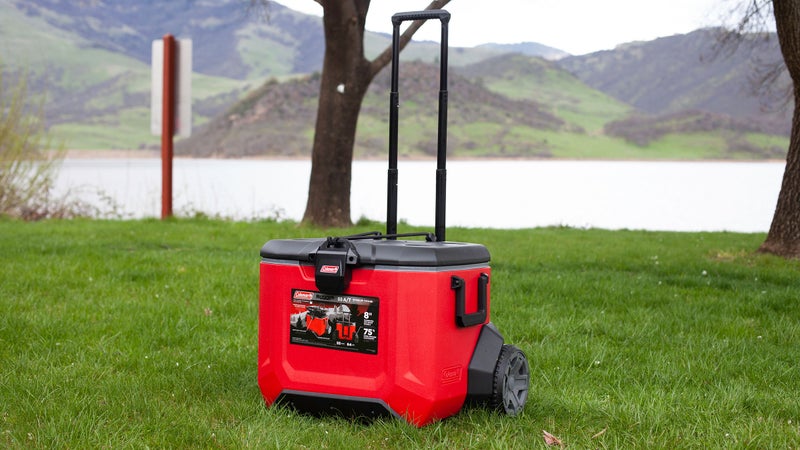 Ice Lost: 7 pounds
Obstacle Course: 1/5
Temperature Retention: 3/5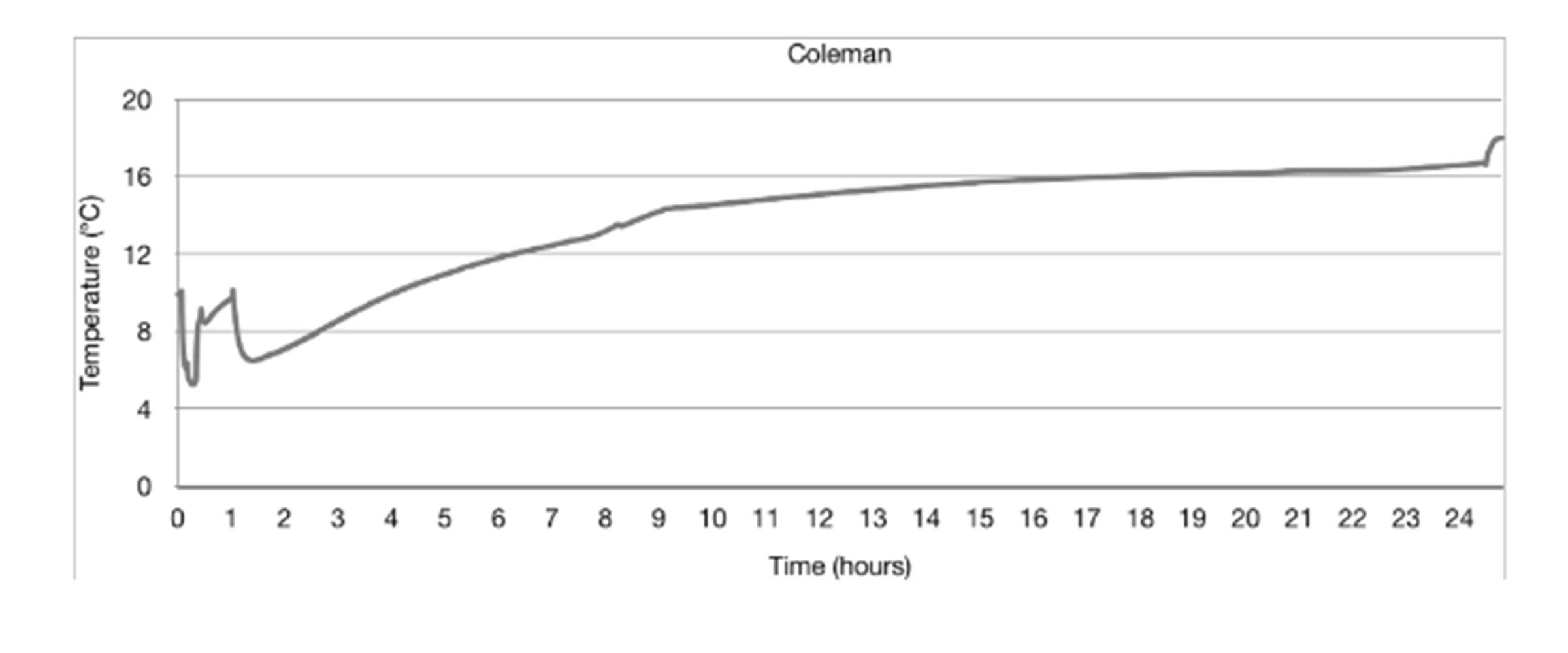 It feels a little unfair to compare this cooler with ones that cost up to four times as much. The Coleman was admittedly outgunned, leaving no ice at the end of the four days, showing the steepest rise in temperature, and proving unwieldy in the obstacle course. And I couldn't push it at all because the telescoping handle collapsed when I tried. Other than that, though, it's a nice cooler. The A/T was the second biggest, and it has a bungee cord on the top with which to lash extra gear. If you're not going far (or over rough terrain), this cooler has plenty of chops for a weekend.
Lead Photo: Sarah Jackson
Trending on Outside Online