Indefinitely Wild
The Best Lantern I've Used Costs $3.25
Light enough for backpacking and bright enough to illuminate an entire campsite, this is exactly what you need when it's safe to get back out there again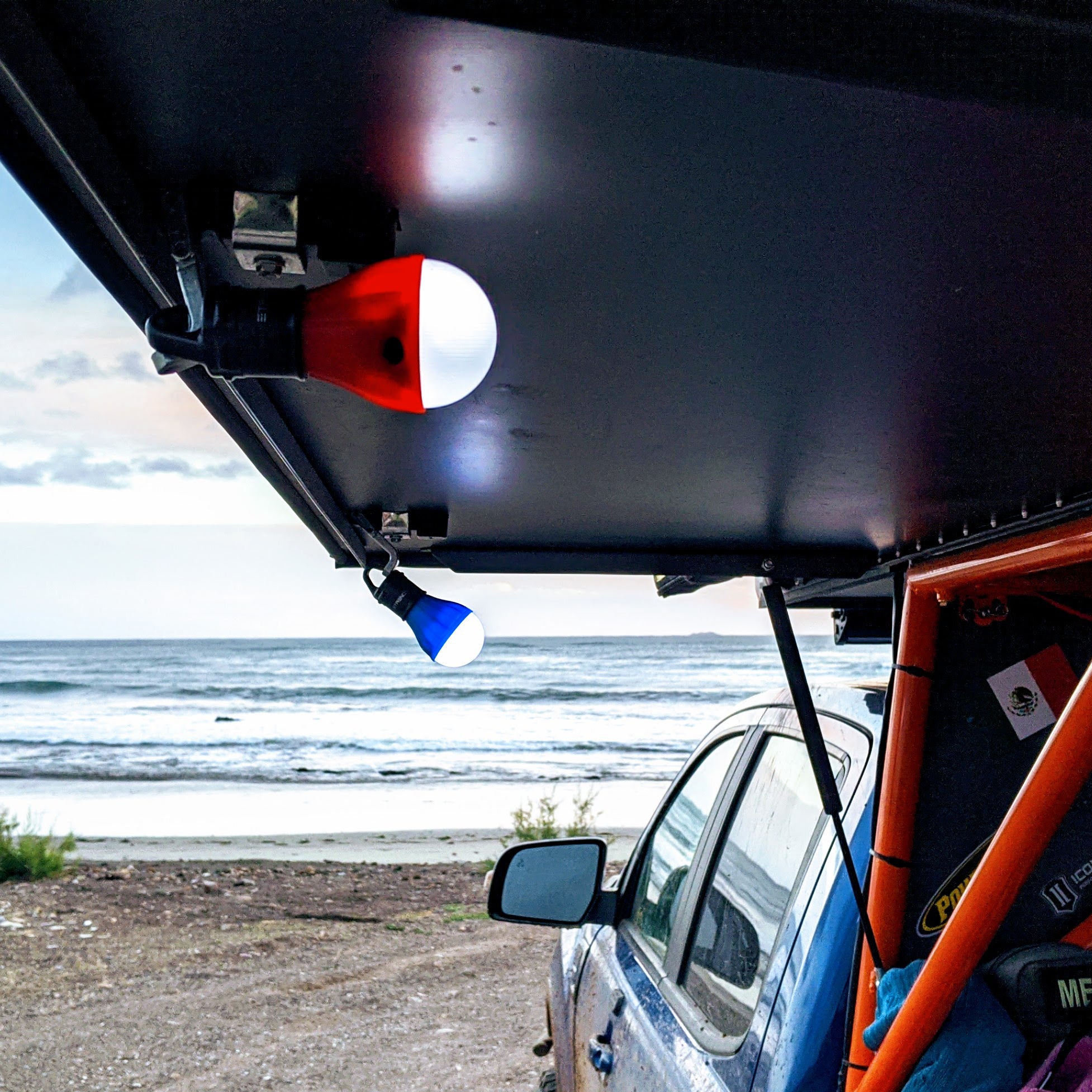 Heading out the door? Read this article on the new Outside+ app available now on iOS devices for members! Download the app.
The Amazon page for these E-Trends plastic lightbulbs lists no light output and no weight. Run time on the three included AAA batteries is simply stated at 20 hours, though there's no mention of whether that's in high or low mode. And I think it's safe to assume that they're not waterproof. But you know what? None of that matters, because these perform the fundamental job of making light better than anything else out there.
It's the job of a lantern to light up as large of an area as possible but not necessarily to do so with as much brightness as possible. Lanterns need to give you the ability to work on stuff, see other people, and easily move around your campsite. A diffuse source of light helps more than a bright one, because it can eliminate areas of light that are blinding or difficult to look at. That light also needs to spread across a wide area, continuing not just in a horizontal circle but also reaching up or down.
All of that seems to have been forgotten, though, in the rush to better mousetrap the category with extreme levels of brightness, unconventional form factors, solar charging, and other needless complication.
You know what makes just the right kind of light to illuminate an area? A lightbulb. Heck, make it a frosted one so the light is more even. You know what would enable you to take a lightbulb outdoors? Some batteries and a hook. That seems to be the level of thought applied to this product. And it's just right.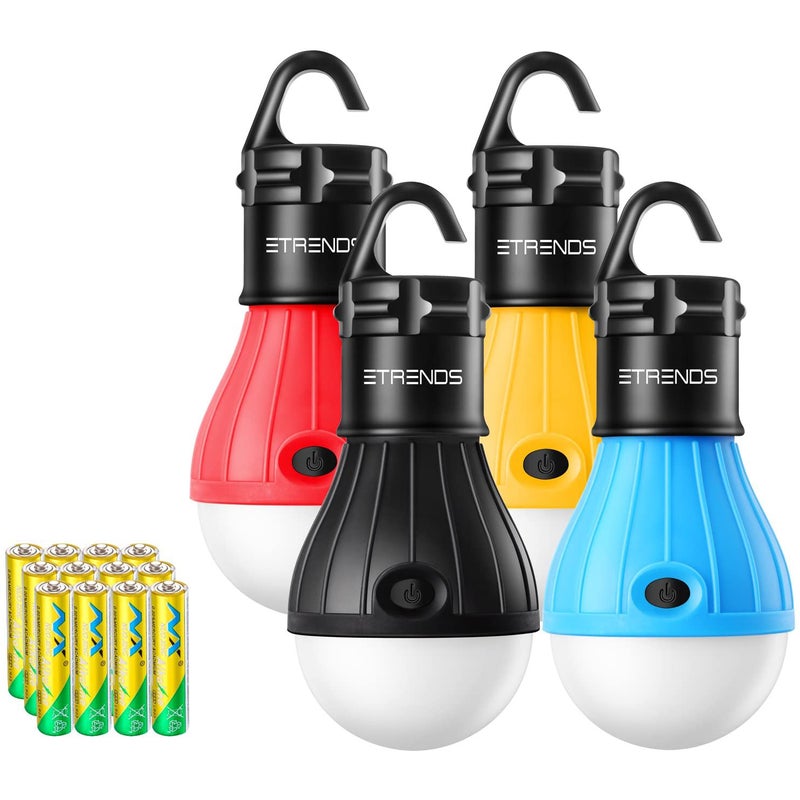 E-Trends' concept is simple: a plastic LED lightbulb with room for batteries, a switch on the side, and a hook on top. Because it's plastic, it won't break if you drop it. On high mode, it offers plenty of light to prepare dinner by. On low, a $13 pack of four provides enough light to illuminate your campsite. The hook means you can hang it from anything. And because the lights aren't corded together, you can spread them out any way you please.
My wife and I took one of those four-packs on a monthlong road trip, which included eight nights outdoors. We used the lightbulbs for a couple hours each night, and the basic batteries included in the package haven't run out yet. A quality set of lithium AAAs would probably last even longer. None of the lights gave us any problems.
Because they're so lightweight, I plan to drag one off-brand plastic lightbulb thing along on our next backpacking trip. If you're planning a big family campout, maybe consider grabbing two of the four-packs. They work in a tent, they work in the back of a truck, they work under an awning, and they work on a tree branch.
Will they work for you? They will. What more do you need to know?