Indefinitely Wild
The Nerdiest, Most Important Sleeping-Pad News Ever
Finally, sleeping-pad insulation will be tested to a standardized methodology. Here's why that matters for all your camping trips starting in 2020.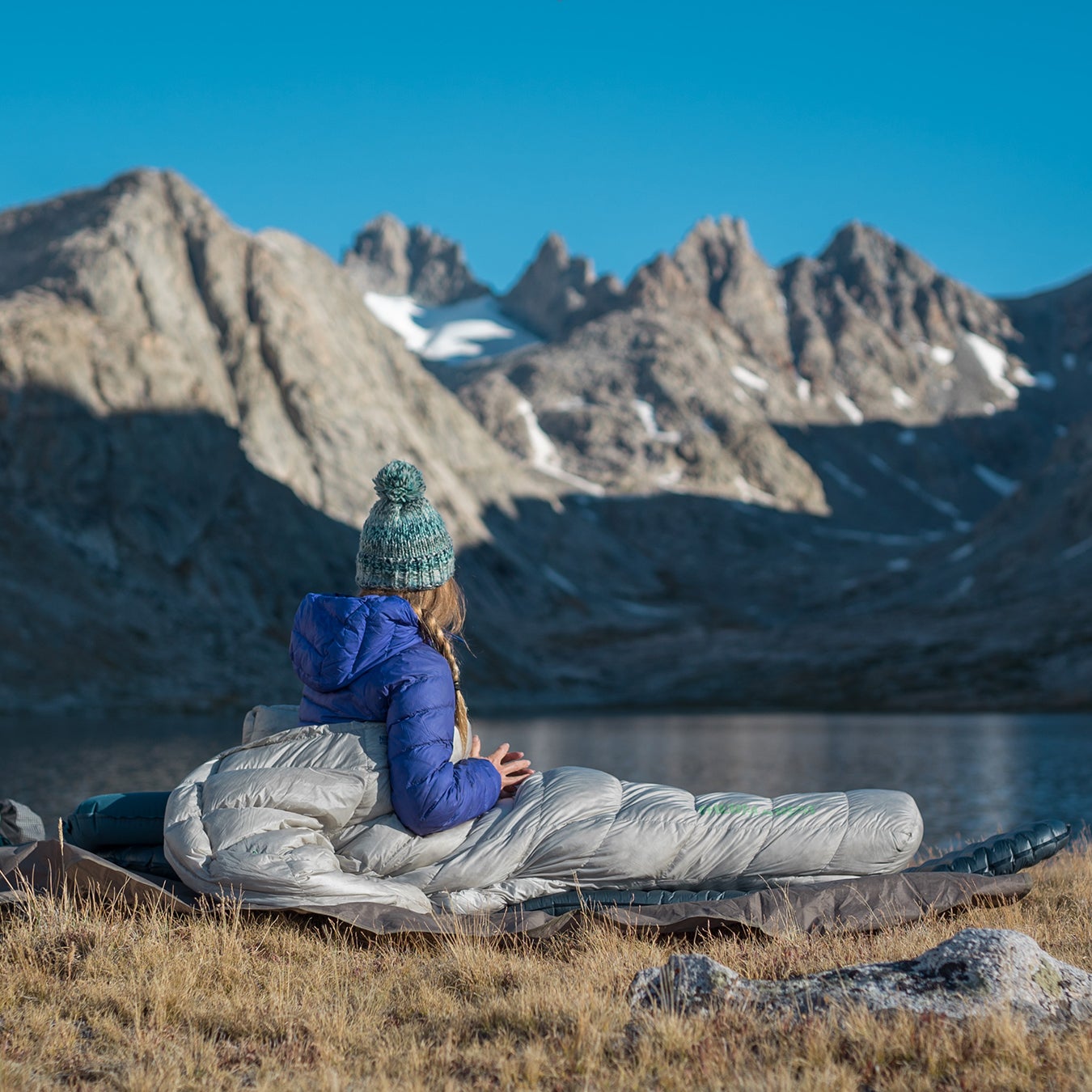 Heading out the door? Read this article on the new Outside+ app available now on iOS devices for members! Download the app.
When it comes to sleeping outdoors, the insulation level of your sleeping pad is one of the most important factors there is in determining your comfort. But many consumers aren't aware of the need for sleeping-pad insulation, most don't know how much insulation they need, and no one has the ability to compare the insulation of one pad to another. All that's about to change, as REI and its Canadian equivalent, MEC, will begin requiring the brands they carry to report a standardized R-value rating in 2020. 
R-value is a measure of how well something resists the conductive flow of heat. The higher the number, the better it is at insulating you from the cold. So if you're going camping, it's an important number to know. Without insulation below you, the cold ground will zap the heat out of your body as you sleep. And your body compresses the insulation in the portion of the sleeping bag you lie on, meaning it's the pad that provides the key insulation beneath your body. 
Did you know that, in order to achieve its advertised temperature rating, your sleeping bag needs to be used in conjunction with a 4.0 R-value pad? I didn't, at least not till I hopped on the phone with Greg Dean and Brandon Bowers from Therm-a-Rest's design team. For some perspective, the brand's ultra popular, ultralight pad, the NeoAir XLite only ranks a 3.2. You likely need a higher R-value pad than you're currently using just to get the most out of your sleeping bag.
"The R-value measurement is very pure," Dean says. You'll see some brands list the insulation abilities of their pads in temperature ratings or even applicable seasons. But none of these metrics give you a hard number detailing just how good at insulating your pad really is.
Trouble is, many sleeping-pad makers don't currently release this information (if they even test for it), and no one uses a standardized methodology so you can accurately compare one brand's R-values with the next. You cannot currently shop for which sleeping pad best meets your needs without actually testing all of them. Heck, I've done that, and I can't even offer you a precise assessment of their warmth. 
This obviously creates a glaring need, and it's one REI and MEC set out to address by creating an industry-wide working group to develop a unified test methodology back in 2016. After nearly three years of work, that standard was just published by ASTM International. The new methodology will enable various sleeping-pad makers to test in identical conditions and release like-for-like numbers that consumers will be able to use to cross-shop. Just like you can can compare performance and fuel economy across multiple cars, this new standard will, for the first time, allow you to compare the insulation levels of sleeping pads, in addition to their thickness and weight.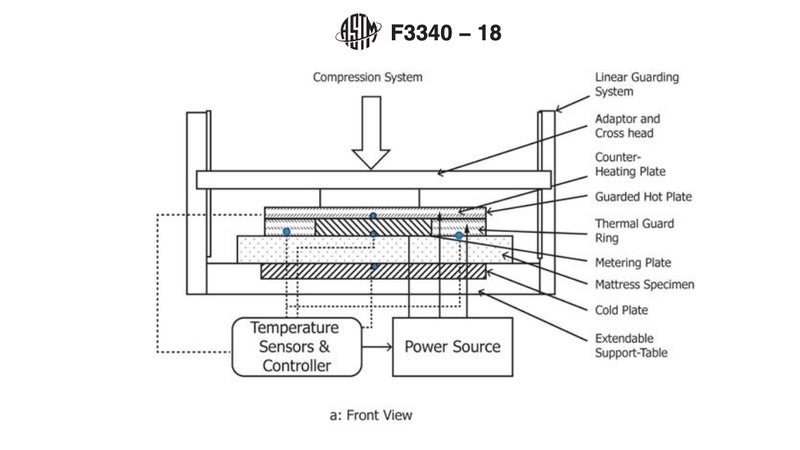 To determine the R-value of a sleeping pad, ASTM standard F3340 dictates a test in which the pad is squeezed between a hot plate on the top and a cold plate on the bottom—replicating the location and weight of a sleeping human. Variables like ambient temperature and humidity levels are also controlled for, as is the inflation pressure of the pad, if it inflates. That cold plate is then held at 5 degrees Celsius (41 degrees Fahrenheit), while the hot plate is heated to 35 degrees Celsius. Over four hours, the energy required to maintain the hot plate's temperature is measured. The less energy it takes, the better the pad is at insulating. F3340 dictates that three examples of a given pad should be tested, and they should be sampled across three test locations at different areas on the pad, to account for differences in construction and thickness. The average of those numbers is determined, and that in turn becomes a pad's listed R-value. It's this number that REI and MEC will begin displaying to consumers come 2020. 
That methodology is actually very similar to the way in which Therm-a-Rest currently tests its pads. In fact, of the three $50,000 standardized test machines currently in existence, one lives in Therm-a-Rest's Seattle factory. The other two belong to REI and MEC. Bowers and Dean tell me that some small changes in methodology created by the new standard will shift the brands' advertised R-values up or down by a small amount, but overall they're excited for the category's newfound transparency. 
"Currently, you can report whatever you want," says Bowers. "We believe our products perform at a high level, so we're glad to have this more accurate comparison."
Of course, R-value is only one piece of the puzzle that is sleeping comfortably outside. Consumers will still need to account for varying approaches to providing support and stability, outright thickness of the pad, and its noise level. That's in addition to weight and packed size, resistance to punctures, and of course price. There are also practices users can employ to get the most of out of their pads, like inflating them with a pump in order to keep heat-sapping moisture from your breath out of them, and minimizing the portion of the pad exposed to cold air. But Bowers and Dean see the adoption of a unified R-value standard as an important first step in empowering campers to enjoy better sleep. 
"We need to educate people in a meaningful way what R-value means for them," Dean says. Starting in a little over a year, we're at least going to have the data necessary to do that. 
Trending on Outside Online