Affordable Upgrades to Get Your SUV Off-Road Ready
For less than two grand, these simple modifications will make a huge difference on dirt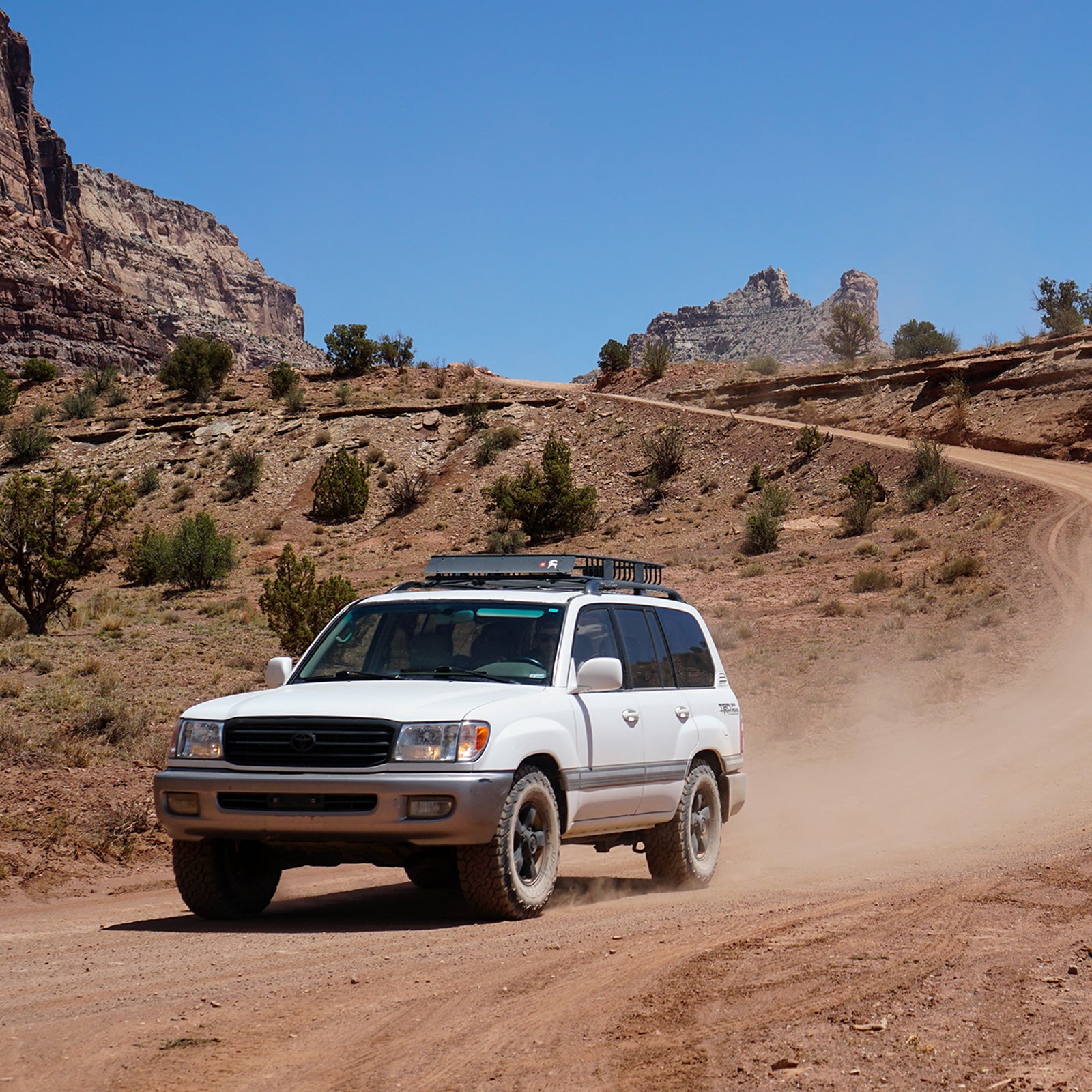 Chris O'Niell(Photo)
Heading out the door? Read this article on the new Outside+ app available now on iOS devices for members! Download the app.
In the spring of 2016, just a few months after moving to Salt Lake City from Pittsburgh, I bought a 1999 Toyota Land Cruiser as my adventure vehicle. At first I visualized doing an aggressive overland-style build, with heavy-duty bumpers, a roof rack, a suspension lift, and more. Pretty soon, though, it became clear that I'd never be able to justify the ridiculously high costs of most of these modifications given the relatively limited utility each of them offered.
So I decided to focus on simple, relatively inexpensive changes that offer big returns on rough forest roads and while camping far afield.
Add by Subtracting (Free)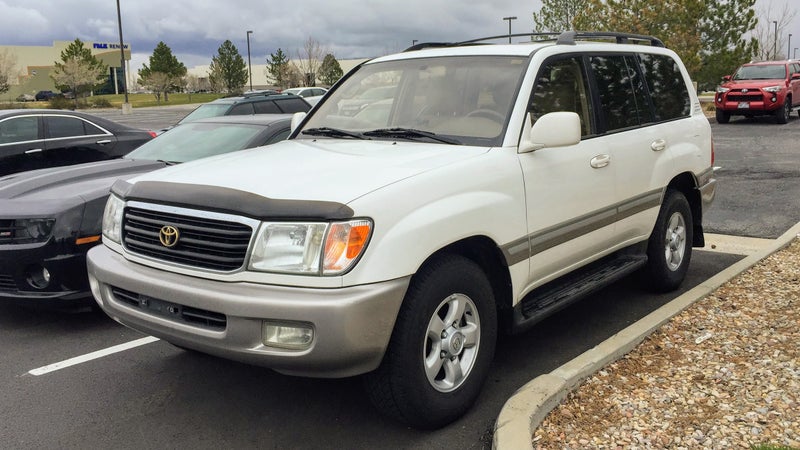 My only cost here was time. First I got rid of all of the extra stuff on the vehicle. The previous owner of my Land Cruiser apparently hadn't used it for cruising anything more hardcore than mall parking lots, and it came with a couple of superfluous exterior accessories—running boards and mud flaps—that did little other than hinder the vehicle's inherent off-road capability. Getting rid of the running boards gave the vehicle more ground clearance and a much better breakover (i.e., the maximum possible angle the vehicle can straddle between its front and rear wheels without bottoming out) as well as a more aggressive appearance. They were held onto the frame by four bolts and were extremely easy to remove.
Rear mud flaps pose a different problem, as they can snag between the tire and bumper during off-camber trail descents. In the case of a 100 Series Land Cruiser like mine, this can actually rip the bumper off if you aren't careful. With the help of a box cutter, I sliced off the low-hanging plastic parts to prevent this from happening.
My last subtraction was more of an aesthetic choice: I got rid of the cracked, worn-out bug deflector that was attached to the hood.
Get New Tires ($1,000)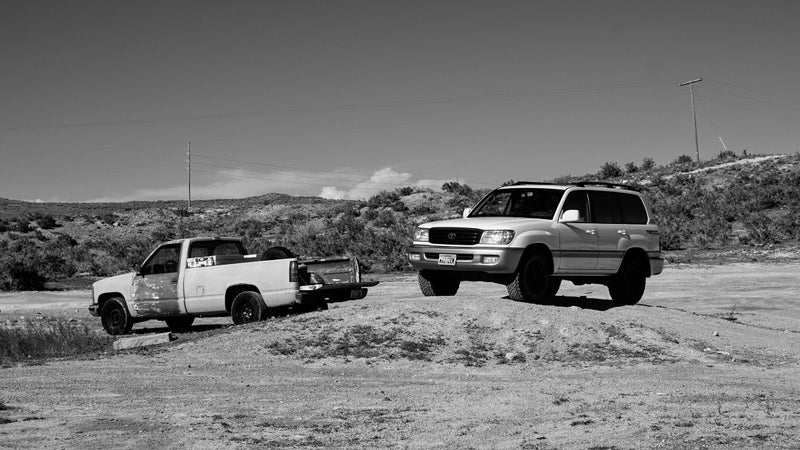 Switching to off-road-appropriate tires gives you the most bang for your buck, by far, of any off-road modification. My Land Cruiser came with a set of worn-out Yokohama Geolandars—run-of-the-mill pavement tires completely inappropriate for the rocky, muddy, uneven terrain I was planning to explore. The solution was a set of larger, 33-inch BF Goodrich All-Terrain T/A KO2s, the biggest size that would fit the vehicle's stock suspension. The KO2s are an aggressive all-terrain tire, and I chose them because they offer excellent off-road capability while still keeping things fairly civil on road (read: they wouldn't cause a ton of noise or hamstring my fuel economy). They lifted the vehicle an inch and essentially doubled its off-road capability. While the big new KO2s did result in a loss of around one mile per gallon—not to mention a speedometer that now reads one or two miles per hour below the vehicle's actual speed—those are small trade-offs.
Factoring in tire-shop fees for the mount and balance, the total came to just over $1,000. By itself this may seem like a lot, but when you consider that all vehicles will need new tires at some point, the small premium you'll end up paying for a quality, capable tire like the BFG KO2 is worth every penny.
Throw on a Roof Rack ($150)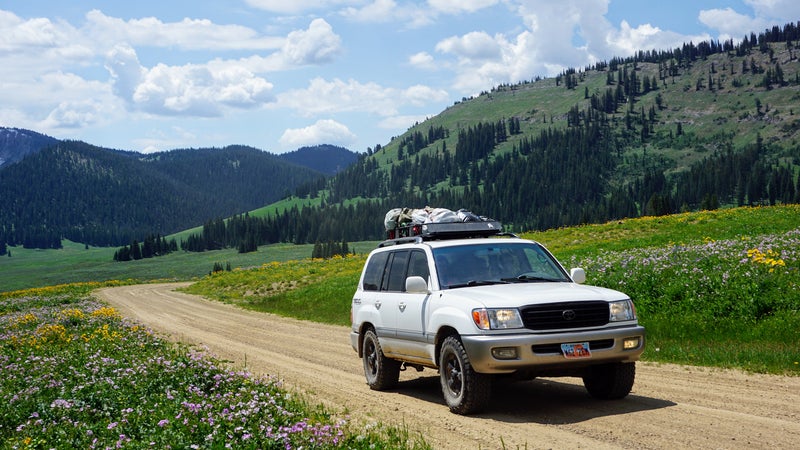 Companies like ARB, Front Runner, Gamiviti, and Gobi all offer a range of high-quality platform-style roof racks that effectively double the cargo capacity of any truck or SUV. The main drawback of these models is that they're expensive—most cost north of a grand. Not wanting to spend that much, I opted for Arksen's simple, affordable roof basket, which I bought on Amazon and then mounted to the Land Cruiser's factory crossbars. (This particular roof rack is marketed under a number of different brand names and sold on a variety of sites, but in all instances it carries a retail price of less than $150.)
Once I installed it, I was able to carry bulky items like sleeping bags and camp chairs on the roof, freeing up valuable space inside the cabin. Keep in mind that, unlike higher-end racks that are made of aluminum, options like this one are almost certain to be made of steel, which means they're heavy and have a tendency to rust. Still, given the cost, the Arksen basket is hard to beat.
Restore the Suspension ($350)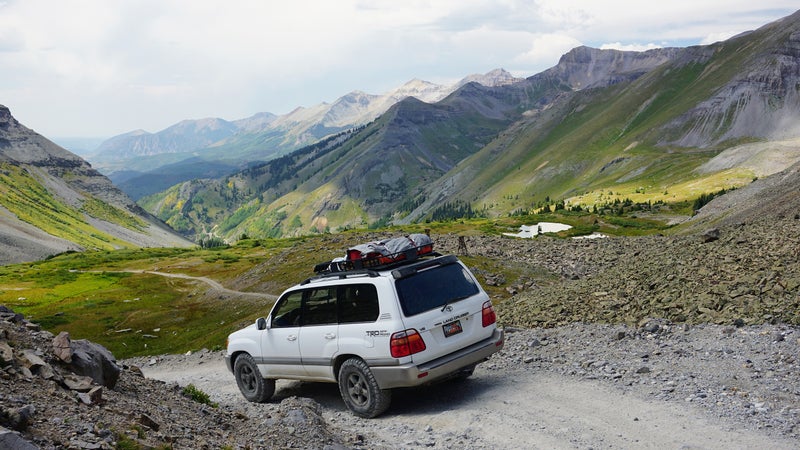 Fancy off-road suspensions and lift kits tend to run anywhere from $1,500 to several thousand dollars. My new tires had already granted me an extra inch of ground clearance, and I didn't want to throw off the vehicle's handling and stability, so instead I opted to simply replace the Land Cruiser's four sagging shock absorbers with new original equipment manufacturer (OEM) shocks. For only $35 apiece, this gave the vehicle a ride that was about as smooth as when it was brand-new—a night and day difference when compared to the clunky, clangy ride on the old worn-out shocks. Additionally, by adjusting the Land Cruiser's torsion bars, which can be done with the twist of a wrench once the vehicle is up on a lift, I was able to boost the front-suspension height by an inch or two. Altogether this project costs around $350 once you factor in the shop's labor charges.
Upgrade the Interior Lighting ($30)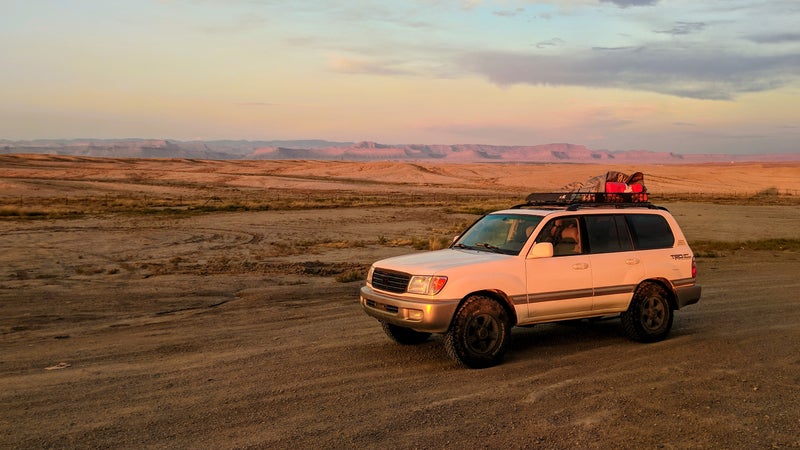 Knowing that I'd be using this vehicle a lot for camping, I opted to change out the old incandescent bulbs with LEDs that are not only brighter but draw significantly less power, meaning I could have them on for long periods without worrying about the vehicle's battery. I was happy to find several options in a warm tone, not unlike this $14 set from Aucan. The slightly yellow tint of these lights is easier on the eyes than pure white, especially at night. For around $30 for the whole operation, the peace of mind that I won't be left stranded in the wilderness if someone unwittingly leaves a door open overnight was a no-brainer.
The Upshot
With all that, I've put just over $1,500 into making my Land Cruiser—a capable off-roader in its own right—into a bona fide adventure vehicle. That's a considerable savings over what I originally had in mind, as heavy-duty bumpers ($4,000), a fancy suspension ($3,000), underbody protection ($1,500), and a platform roof rack ($1,200) would've run close to ten grand. I was able to save big and still come away with a vehicle capable of tackling most North American trails, not to mention I have plenty of funds left over for camping gear, bikes, and snowboards.
Lead Photo: Chris O'Niell
Trending on Outside Online