Indefinitely Wild
The Decked x Boxo Off-Road Tool Bag Is the Best Kit for Your 4×4
After years spent searching, I think I've found it: the ideal tool kit to keep in your vehicle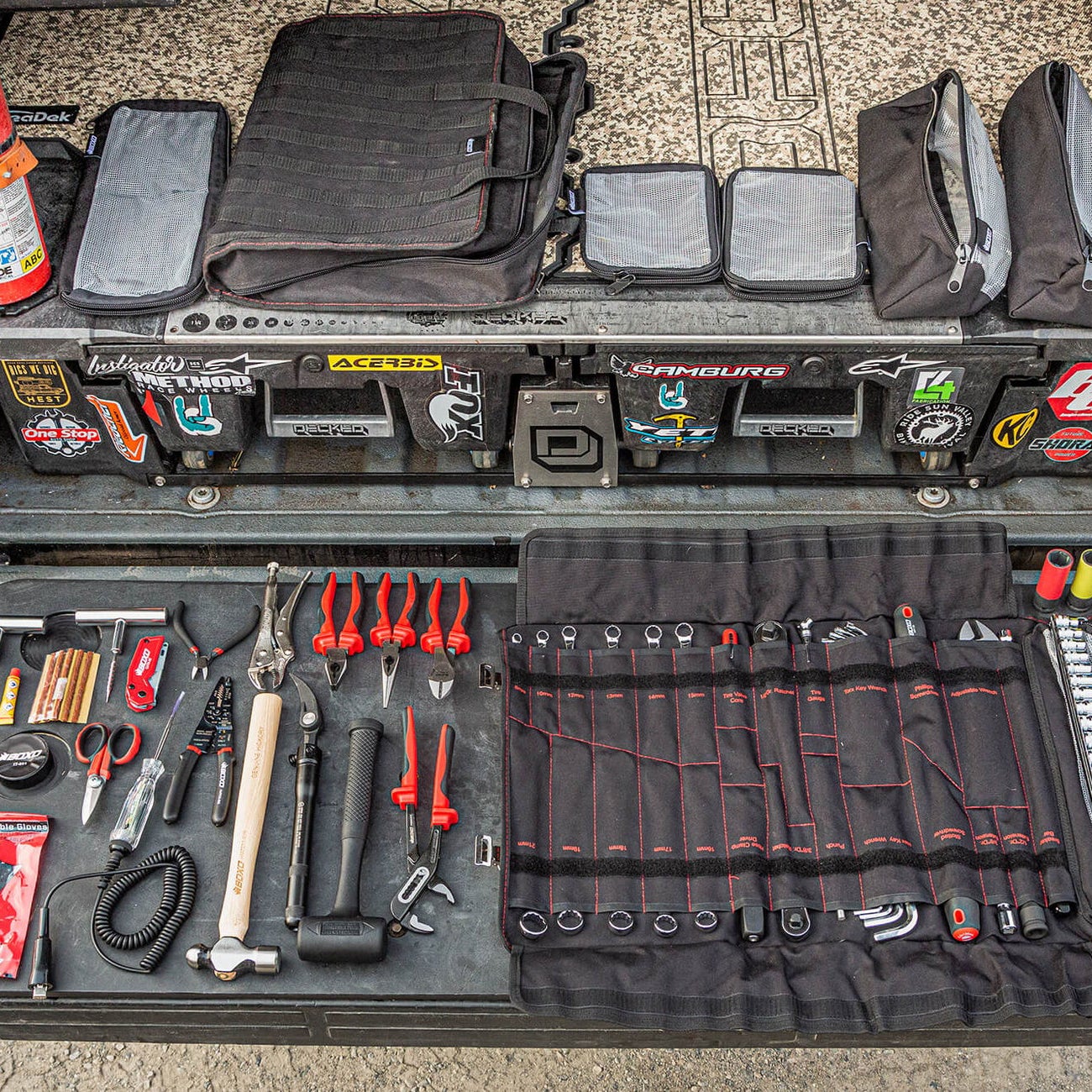 Heading out the door? Read this article on the new Outside+ app available now on iOS devices for members! Download the app.
What does an off-road tool kit need to do? Well, fix stuff obviously. But, more importantly, it should allow you to venture to remote, far-away places, confident that when problems occur, you'll be able to handle them.
Pulling up to our cabin in northern Montana a few days before Christmas last year, my wife and I were in for a surprise. The thermometer was registering 32 below zero and dropping, snow was dumping, night was falling, and the roof above the cabin door had sprung a leak. The resulting ice sheet completely covered the door with several inches of ice, preventing us from getting in.
The original ice wall on the outside of the cabin represented too big an emergency for photo taking. But, the ice kept growing through several near-minus 40 nights afterwards, even inside the cabin. 
Our options weren't good. We'd just driven seven hours through a whiteout blizzard to get there, and repeating that, now in the dark, wasn't doable. It was way too cold to spend a night camping out in the driveway. And, breaking a window would have combined with the weather to create a series of additional problems.
Then my wife remarked, "If only we had an ice axe." And a lightbulb went off. We did have one, or at least an extending pry bar with a sharp point that could stand in for one. I opened the back of my truck, pulled one of my drawers open, unrolled the heavy duty Cordura tool roll, and handed it to her. Like a woman possessed, Virginia hacked about 200 pounds of ice off that door in under five minutes. Standing under the propane tube heater inside had never felt better.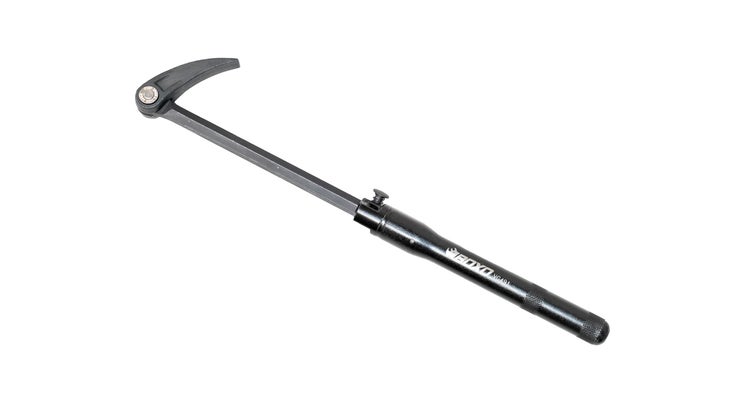 More conventionally, I've used the same roll of tools to replace a broken sway bar end link, change a friend's oil, remount a wayward rifle scope, and replace a dead battery. And I've done it all away from home, without any forward planning aside from carrying this $595 Decked x Boxo Off-Road Tool Bag.
I'd been trying to assemble something like this for years, following the typical advice: As you work on your vehicles at home, simply store the tools you find yourself using in your vehicle. But my result, at least, ended up being a jumbled box full of a random assortment of wrenches and sockets, and one that invariably lost important tools. When I wanted to use it, I'd have to rummage around, hoping the right thing would be in there. More often than not, it wasn't. That problem was then doubled, because I found myself pilfering my garage tool chest for stuff I wanted to keep in the vehicle. Every job, at home or on the road, had to begin with a treasure hunt.
When I started trying to build something better, the options were limited. All-in-one kits, complete with some sort of organized storage box, aren't often very portable. And, even though I enjoy wrenching, by no means do I consider myself an authority on the subject. I wanted a storage system that could live in my truck full time, without taking up too much space, one that would make tools easy to find, and which contained a toolset prescribed by someone who knows what they're doing.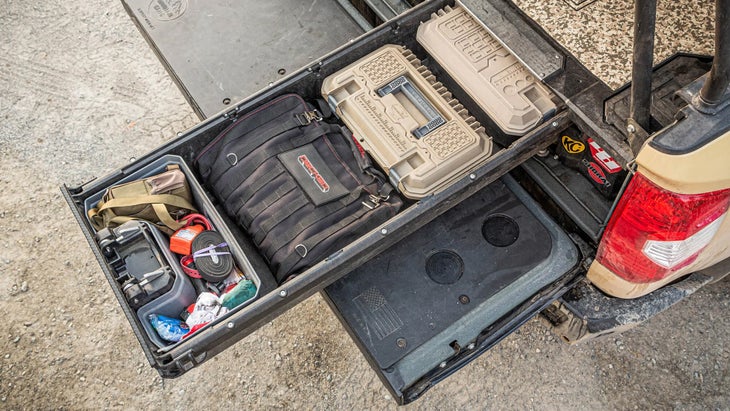 The 80-piece Off-Road Tool Bag organizes all of its small parts—Allen wrenches, drivers, you name it—into individual, labeled pockets inside a Cordura roll. That fits into a larger, zip-close bag with five large storage pockets containing large tools, like hammers, pliers, and such.
The tools in this collection are capable of doing pretty much any job you'd ever try in the field on most modern vehicle, from repairing a punctured tire, up to performing an axle swap. And some clever choices make jobs a little easier. The kit includes three impact sockets, for example. They're thicker and longer than normal sockets, and are powder coated in different colors for easy identification and some extra purchase for your hands. When I need to change a wheel on my Ford Ranger, I know I simply need to pull the breaker bar out of the roll, and grab the bright yellow 19mm impact socket. The texture makes spinning loosened lug nuts on or off by hand easy, and the length of the breaker bar makes snugging them up or breaking them loose a cinch.
But every vehicle is not identical, and aftermarket additions (like Decked drawers themselves) may require their own selection of tools. Both my GoFastCamper and those drawers are made in America and use imperial fittings. The tool bag's ample pockets contain plenty of room for an extra set of SAE Allen wrenches to suit. I've also added a selection of zip ties and shoved an extra flashlight in there.
The Boxo tools themselves are a great compromise between quality and price. But everyone's budget and starting point will be different. The pry bar, which I probably wouldn't have thought to include on my own, costs $70. Purchasing everything together would total more than this kit's asking price. You can find a complete list of what's included here. If you're assembling your own kit, the list is a solid starting point. If, like me, you're just looking for a turnkey solution, this kit represents good value.
Lead Photo: Decked