A Climbing Editor on the World's Best Climbing Gear
The writer and film producer reveals her favorite tried-and-true women's gear for the crag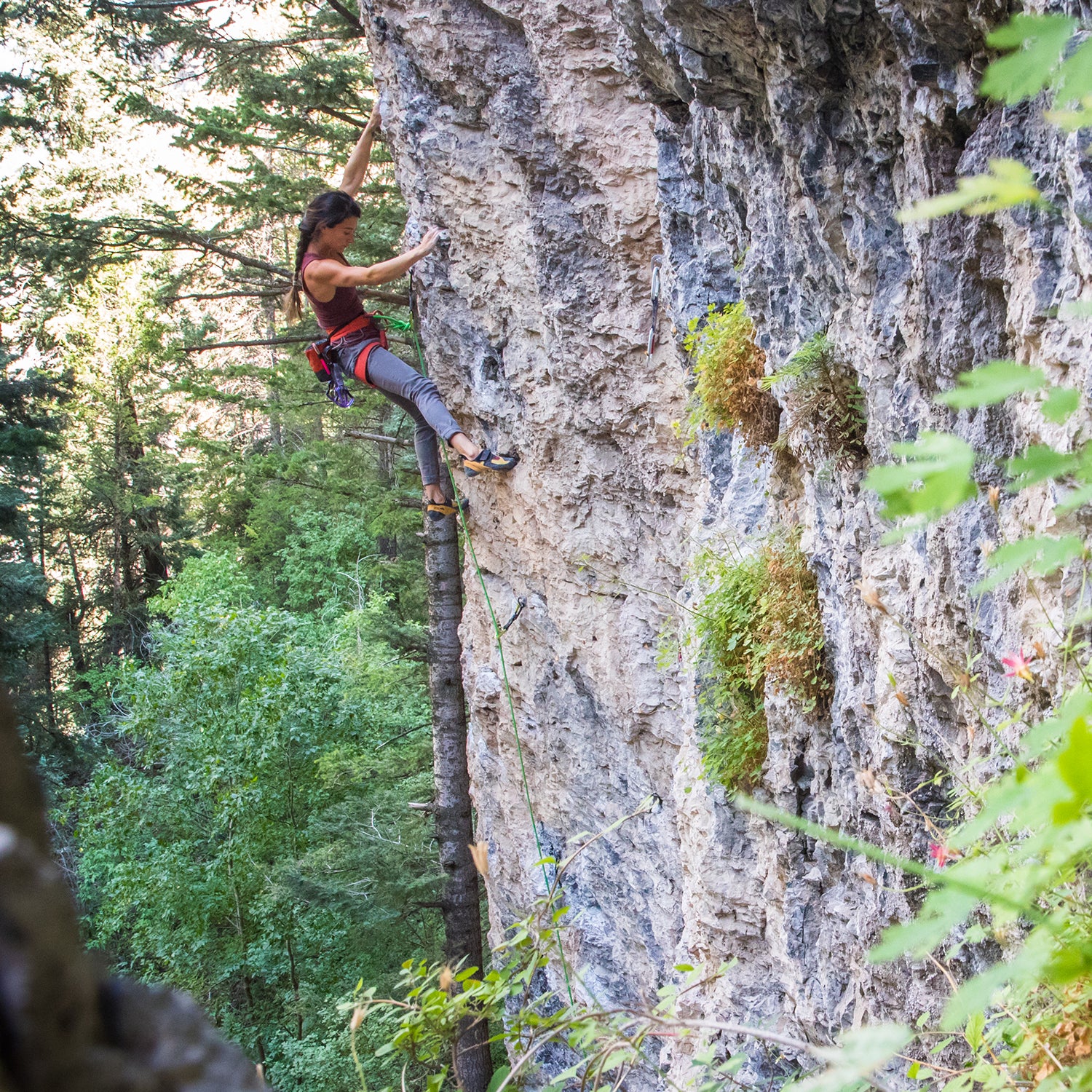 Heading out the door? Read this article on the new Outside+ app available now on iOS devices for members! Download the app.
Watch most of the recent climbing flicks, even those made by talented houses like Sender Films, and you'd think there are no women climbers. The hardest, raddest routes are still dominated by men: dozens of guys have climbed a 5.15c, but few women have ever come close. (Though Margo Hayes sent a 5.15a earlier this year.) 
But if you look beyond those elite arenas, says climber Julie Ellison, you'll find plenty of accomplished women—in gyms, on boulders, at the crag, and tackling big climbs across the globe. So she and three other climbers formed a new production company called the Never Not Collective, which just launched a Kickstarter campaign for a feature-length film called Pretty Strong, which will follow five badass female climbers. "We want to increase women's visibility in climbing, because that's how you normalize gender inequality—by seeing more women," says Ellison. 
Gear manufacturers get that. Over the past decade, companies have started to produce bona fide options for female climbers—whether beginners and experts. "There are way more choices for women now," says Ellison, who's tested climbing gear for the past eight years and is Editor-at-Large at Climbing Magazine. 
Here are her current favorites.
---
Black Diamond Stretch Font ($85) and Notion ($69) Pants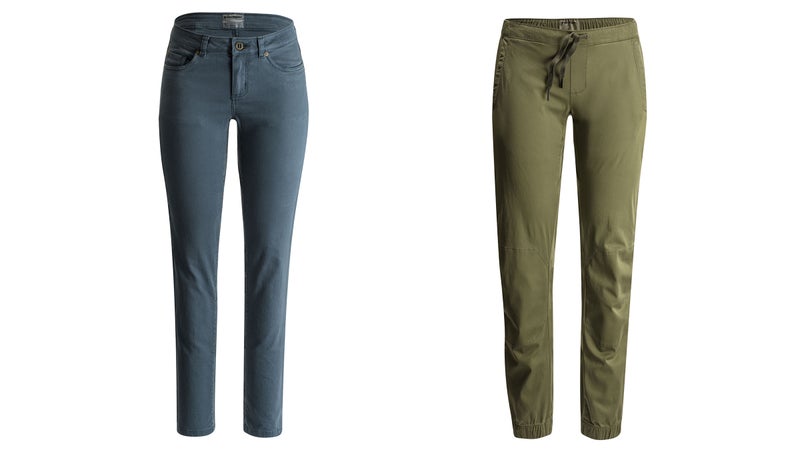 "These are the first pants that have ever stayed in place while climbing," says Ellison, who finds that she no longer has to hitch up her trousers every time she approaches a boulder when wearing these pants. The Font Stretch is Ellison's do-it-all pant for climbing and travel. The Notion has a baggier fit, but with an elastic ankle cuff that keeps everything cinched down in its place. 
---
Five Ten Women's Access Mesh Approach Shoe ($130)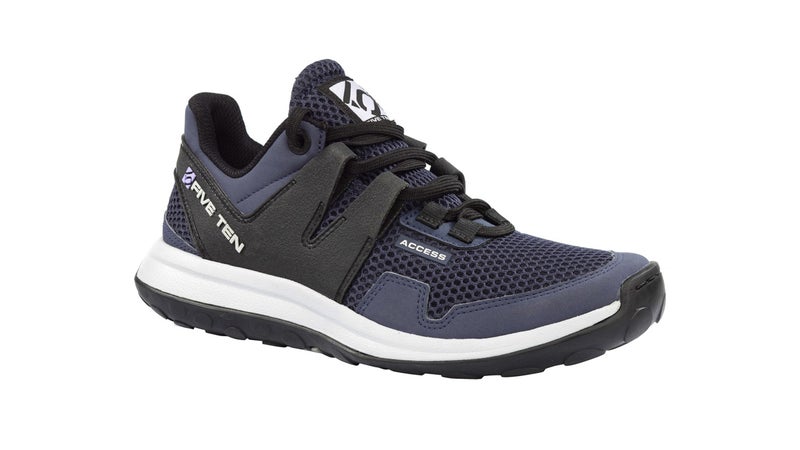 "I wore these right out of the box for a climb up Teewinot, which is a super steep, long hike with Class IV scrambling, and they were so comfortable, even after 12 hours," says Ellison. "I love how breathable they are, and that I can really crank down on the laces and feel super-secure on 5.5 moves."
---
Arc'teryx AR-385A Harness ($159)
"It's really comfortable, not because it's cushioned and padded a bunch, but because it uses a laminated construction that distributes your weight really evenly," says Ellison. She doesn't personally use the drop legs feature (which allows for bathroom breaks without taking the whole harness off), but the AR-385A offers that convenience for women who prefer it. Ellison loves the wide, adjustable leg loops and the women's-specific fit, which accommodates a longer rise from leg to waist.
---
Têra Kaia Toura Bra ($64)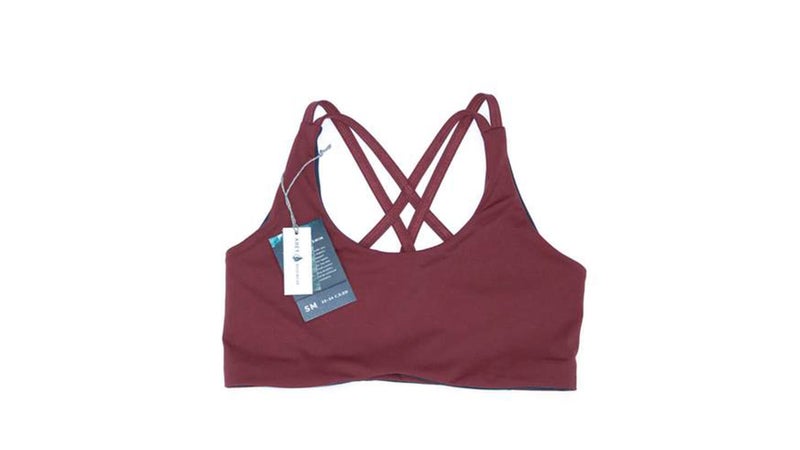 Climbers' large shoulders can prevent typical sports bras from fitting properly. But the Toura accommodates a muscular upper body and offers support with constricting. "The straps distribute the weight evenly, and everything stays in place," says Ellison. "Even when I'm doing crazy reaches, I've got no fear that a nipple's going to pop out."
---
La Sportiva Solution Climbing Shoe ($180)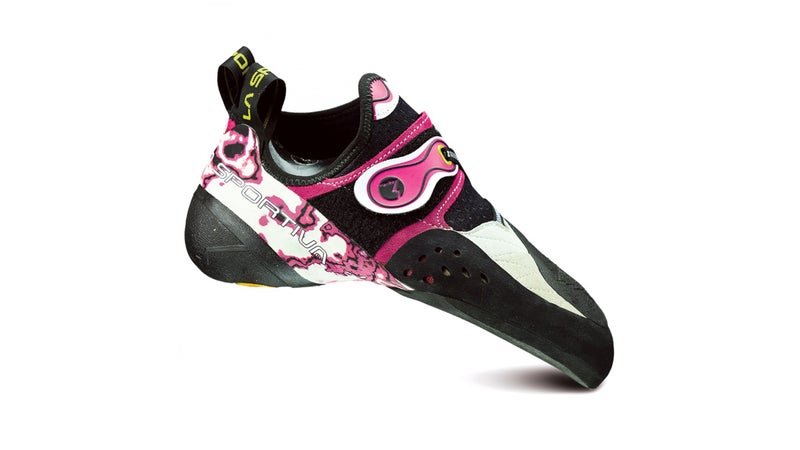 This women's-specific shoe "dials in the volume, narrows the heel cup, and has a shorter distance between the heel and arch," says Ellison. Yet the lacing system adapts to various widths. "It's one of the best shoes ever on the market," says Ellison. 
Lead Photo: Andy Earl/Black Diamond Equipmen