The Best Adventure Dresses
Surprisingly technical trail-to-town wear that's comfortable, tough, and versatile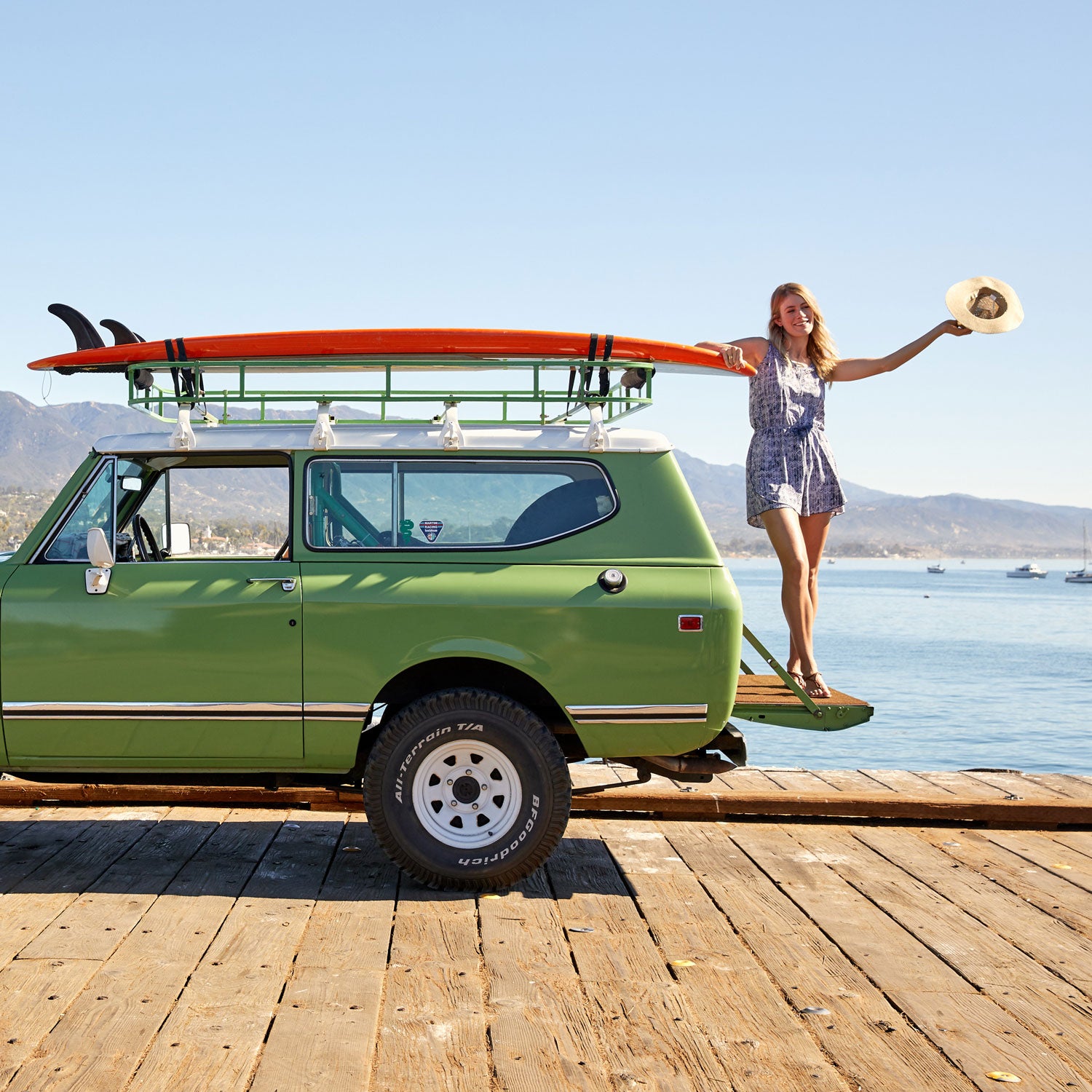 Courtesy Toad&Co(Photo)
Heading out the door? Read this article on the new Outside+ app available now on iOS devices for members! Download the app.
Like many gearheads, I like having backcountry apparel options. So, over the past month, I've added something new to my gear closet: adventure dresses. The primary goal of these dresses, which are made with different styles, body types, and materials in mind, is to keep up with us on the trail and in town. When made right, they're durable, comfortable, and, above all else, versatile.
I looked for dresses that wick sweat, are easy to move in, don't ride up when I take large steps, and feel decent with a backpack on my shoulders. I was pleased to find several that did all those things. I felt both tough and feminine in my favorite styles of the dresses I tested.
I don't know if I'm ready to abandon my hiking pants for good, but I did find a lot to love about romping around in a dress. From a muddy Sierra trail to the office where I contract as a copywriter to happy hour with my girlfriends, these options fit right in.
Patagonia Sliding Rock ($75)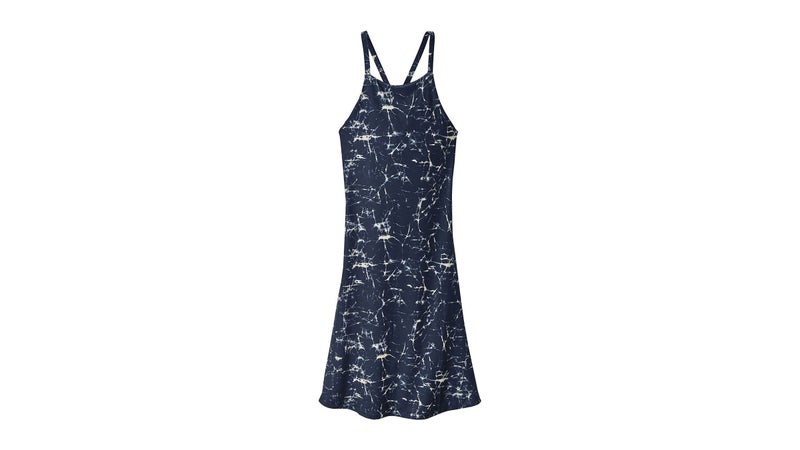 The first time I pulled on Patagonia's high-neck, open-back dress, I jumped around the house a bit to test the built-in bra. It was surprisingly supportive for my C-cups, and while I wouldn't go for a run in it, the Sliding Rock definitely held up on casual hikes and urban adventures. The knee-length skirt is a nice balance to the slinkier backside. Throwing a denim button-up over it made this dress appropriate for business-casual. I wore it to the top of a large waterfall on a five-mile round-trip hike and opted for a fanny pack rather than a backpack to reduce chafing from the open back and shoulder straps, which worked out just fine. My only gripe? No pockets.
This item is currently low in stock.
---
Toad&Co Sunkissed Romper ($89)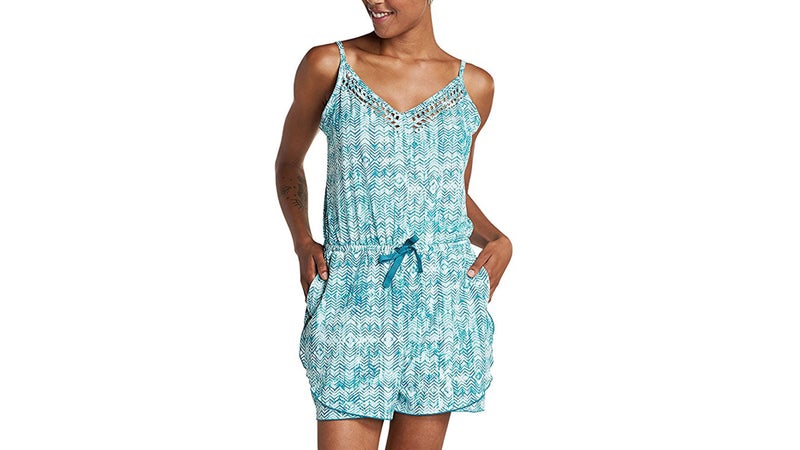 While technically not a dress, this Toad&Co romper piqued my curiosity because it could theoretically replace several articles of clothing on its own. I have a long torso and a larger backside, and I was sure the shorts would give me a major wedgie that would make it hard to walk, let alone hike. But I was shocked at how comfortable this piece was—like wearing pajamas. Fashionable, functional pajamas that are breezy and seem to be made for the kind of humidity that makes my legs stick together and my face turn bright red. This was the only item on my list that I wore without spandex shorts underneath on a three-mile trail behind my house. Pleased with how the Sunkissed romper fit and moved, I turned what was supposed to be a hike into more of a trail run. Plus, the romper transitioned just fine when I threw on a layer and went straight from the trail to a local brewery.
---
REI Co-Op Aoraki ($70)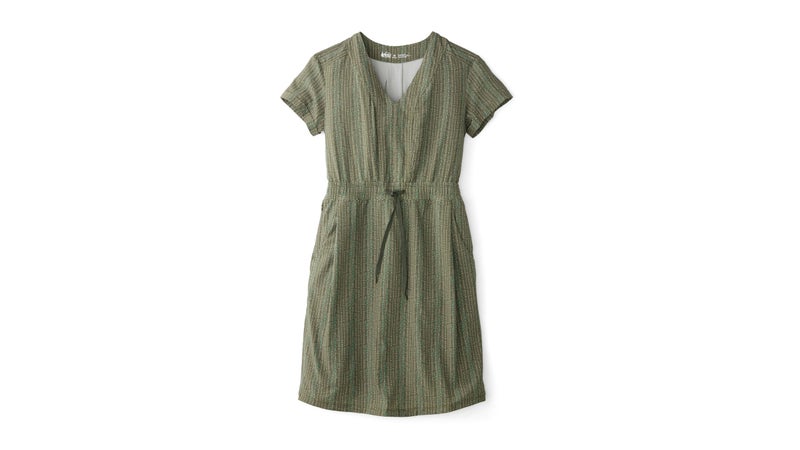 My favorite dress with sleeves by far was this one (currently out of stock) from REI. The Aoraki was perfect when I needed a little extra sun protection or just felt like wearing something a little understated. While some of the other dresses I fell in love with had some unique quality about them, this one was perfect in its cut and simplicity and can replace my go-to shorts and T-shirt any day. I also loved that the waistline hits right at my rib cage, creating a universally flattering A-line and sitting above where I buckle my pack around my hips—meaning less fabric between my skin and the straps, which led to virtually no friction. I've come home from many backpacking trips with bruises or raw skin where my strap rubs, but the polyester-spandex performance fabric slid against my hip bones rather than chafed.
This item is currently out of stock.
---
United by Blue Ridley Swing Dress ($78)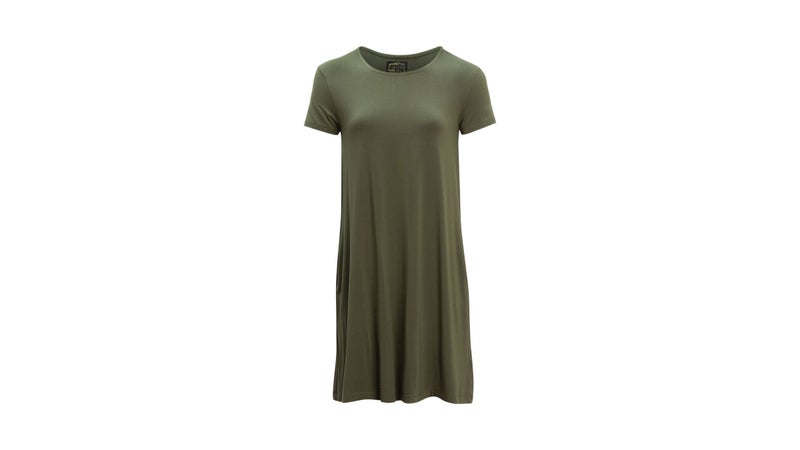 This comfortable, stretchy swing dress from United by Blue is another style that is effortless to wear. It flares out just enough so it doesn't cling to my body, and the thick, stretchy jersey fabric is soft and comfortable. The Ridley isn't as good at wicking moisture as some of the more technical fabrics, but after a five-mile hike with significant elevation gain, it didn't smell nearly as bad as I thought it would. Under a pack, this dress bunched around my waist as I hiked, but it was a price I was willing to pay for how comfortable the material felt against my skin.
Lead Photo: Courtesy Toad&Co