2023 Summer Gear Guide
The Best Kids Gear of 2023
Nine kids trashed 38 pieces of gear. These 5 survived the season.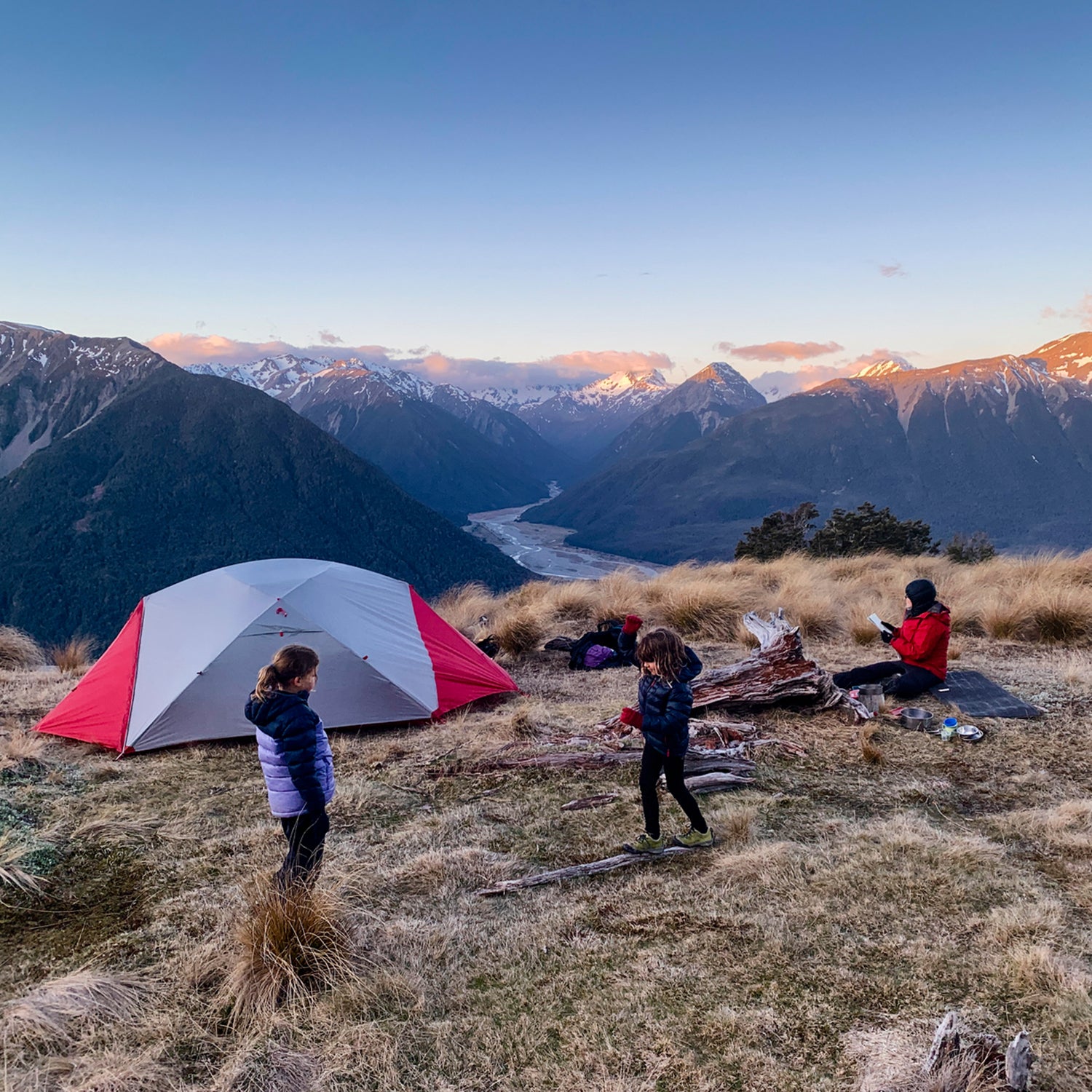 Heading out the door? Read this article on the new Outside+ app available now on iOS devices for members! Download the app.
We ran nearly 40 pint-sized products for kids through the ringer this summer, from streetwear to core outdoor gear. Combined, these five pieces make up the ultimate kit for your little ripper's adventure closet.
Winners at a Glance
Helly Hansen Kids' Loen Tech LS Top
Bogs Kids' Kicker II Elastic Slip On
Seaesta Surf Sea Ripple Tie Dye Boardshorts
Snapper Rock Recycled Waterproof Raincoat
Kids Treefleece Sweatpants
How We Test
Number of Testers: Nine kids with five parent facilitators
Number of Products Tested: 38
Number of Hours Played Outside: More than 1,500
Longest Product Worn: A four-year-old tester was so enamored with the Bogs that she wore them every day for 21 straight days during which time her parents managed to sneak them into the laundry, twice.
Ages, sizes, and activities spanned the West Coast, from southern California to Portland, Oregon. The testing crew experimented in conditions from sunny surf camp trips in Crescent City, California to training for future bow hunting seasons in eastern Oregon. Parents both observed and listened to their kiddo testers throughout the process for the most accurate feedback. This year, a prolonged two-month late-season heat wave nearly doubled testing hours for summer-specific gear.
Meet Our Lead Tester
Joe Jackson has been testing gear for Outside as his main job since 2012. His five-year-old daughter, Jojo, evaluated her first Patagonia bunting 48 hours after leaving the hospital where she was born. Her dad has taken notes on at least 75 percent of her wardrobe since.
The Reviews: The Best Kids Spring/Summer Gear of 2023
Helly Hansen Kids' Loen Tech LS Top ($45)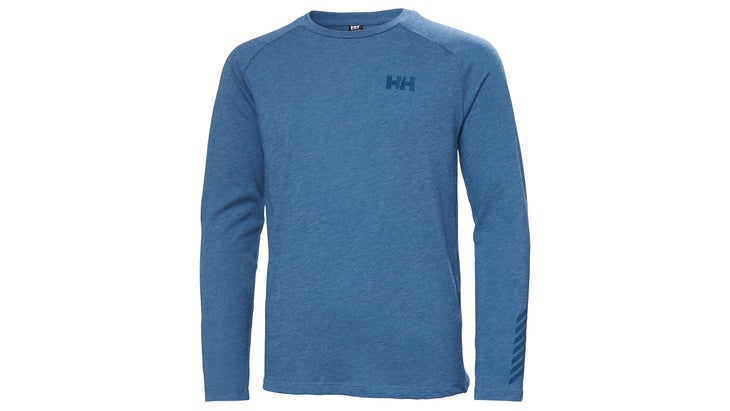 Size: 1-7 (also available in junior sizing, 8-16)
Pros: Works well as both a sun shirt and warming baselayer
Cons: Not SPF-rated, takes longer to dry than full synthetics
Of over a dozen tops we tested, the Kids' Loen Tech LS was the most versatile. One tester slept in this top when temps dropped to 43 degrees Fahrenheit on a camping trip in Northern California, and then immediately wore it as a makeshift sun shirt in 72-degree beach weather the next day. "It was always comfortable," said the warm, content, and sandy four-year-old at the end of the trip. Credit for the top's versatility goes to the 15-percent merino wool, 70-percent polyester, and 15-percent polypropylene knit that adds enough of a thermal bump to give it baselayer chops, while still wearing light enough to be worn comfortably on a sub 85-degree summer day. The design was subtle enough for a five-year-old tester to wear to preschool without looking like a mountain athlete during playtime.
Bottom Line: A single shirt to pull double duty—keeping your kiddo protected from light cold and the sun.
Bogs Kids' Kicker II Elastic Slip On ($60)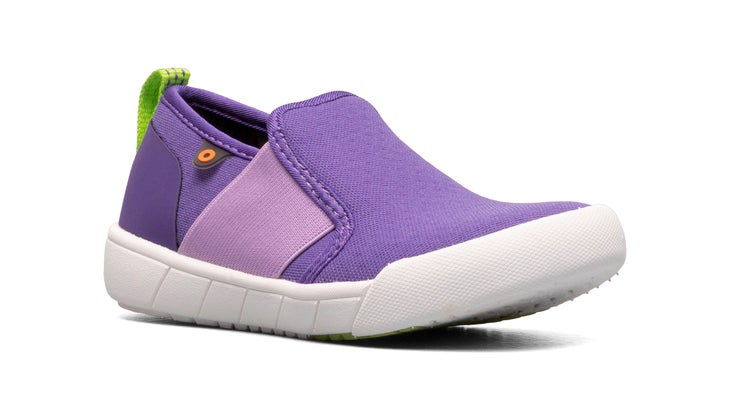 Size: Toddler 10-13; Youth 1-3
Pros: Easy to pull on, very comfortable
Cons: Can become stinky with repeated soaking
Testers and parents alike rejoiced in how easy these shoes were to get on and how well they worked in a variety of activities. We tested everything from mountain biking-specific kids shoes to performance water sandals to full-on fashion kicks, and these slip-ons were the absolute favorite of several of our testers. The Kids' Kickers do everything a young kiddo wants to do in summer—creek walk, run through parks, climb on beach cliffs—without any fuss. A long elastic band at the midfoot made getting into these slip-ons easy for young ones with less refined motor skills. The extremely pliable and grippy algae-based EVA soles climbed slippery rocks with aplomb. The slipper-like fit, coupled with a soft interior, translated to zero blisters after hundreds of hours of prolonged use. One tester's dad noted that his four-year-old daughter never fell while bouldering on water-slicked cliffs at Enderts Beach in far Northern California, but also worked well during a post-climb tide pool walkabout thanks to the perforated Neo-Tech upper, which dried in under an hour.
Bottom Line: A highly-capable adventure slip-on your kiddo won't want to take off.
Seaesta Surf Sea Ripple Board Shorts ($47)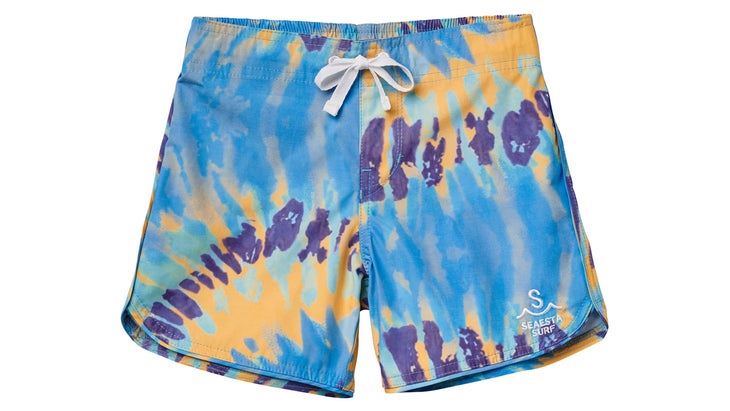 Size: Toddlers 1T – 6T; Youth 7-9; also in sizes 22, 24, 26, 28
Pros: Quick-drying, great fit
Cons: Not very stretchy
Our kiddo testers loved the Sea Ripple boardshorts for their minimalist design and eye-popping patterns. The shorts' lightweight cotton-polyester blend fabric dried in roughly 15 minutes after a backyard jacuzzi test, but also wore like—and looked like—regular shorts thanks to a matte finish. While they weren't the most athletic shorts we tested (no four-way stretch material) they were short enough that they didn't get in the way of wind-sprinting around beaches in southern California, or on splash pads in Oregon. They also have a scalloped hem, which delivered enough range of motion for a five-year-old to practice her splits. The no-frills drawstring waistband allowed parents to dial in the fit, making them easy to get on and off and flexible enough for sprouting kiddos over a few summers. Mostly, though, it was the radical tie-dye pattern that turned heads at preschool and dance camp. One five-year-old tester received four compliments on how cool they looked in a single day.
Bottom Line: Quick-drying board shorts stylish enough for everyday use.
Snapper Rock Recycled Waterproof Raincoat ($85)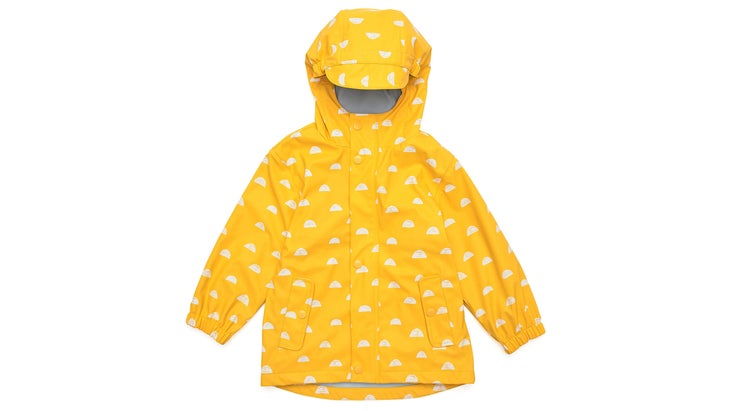 Size: 2-10
Pros: Great fit, burly water protection, fleece liner
Cons: Too well-insulated for warmer weather
Snapper Rock's cute prints and recycled fabrics are definite bonuses, but we chose this jacket because of how cozy and dry it kept our testers. This is the type of old-school raincoat that you can throw on your child and not have to worry about wet-out or leaks during a torrential downpour. While that bombproof recycled polyester waterproofness isn't as breathable as a Gore-Tex membrane jacket, none of our four testers noted swampiness. What they did note was adult-like design details, like an elastic-sided hood and brim with taped seams that kept testers incredibly dry, even on the move. One seven-year-old tester spent over an hour in the rain doing target practice with a bow and came home with a dry shirt. The recycled fleece interior proved supple enough that a sensitive four-year-old tester (who hates the feeling of plastic on her skin) loved wearing this jacket for over an hour and a half of playing in the rain and mud at a park in Ashland, Oregon. That liner did make this jacket overheat on summer rainstorms in the mid-seventies, but worked perfectly when simply worn with a shirt on wet days in the fifties on the Oregon Coast. As a bonus, this coat could layer up with a fleece and double as a fine winter jacket.
Bottom Line: A bulletproof rain jacket that's pretty on the outside and cozy on the inside.
Tentree Kid's Treefleece Sweatpants ($35)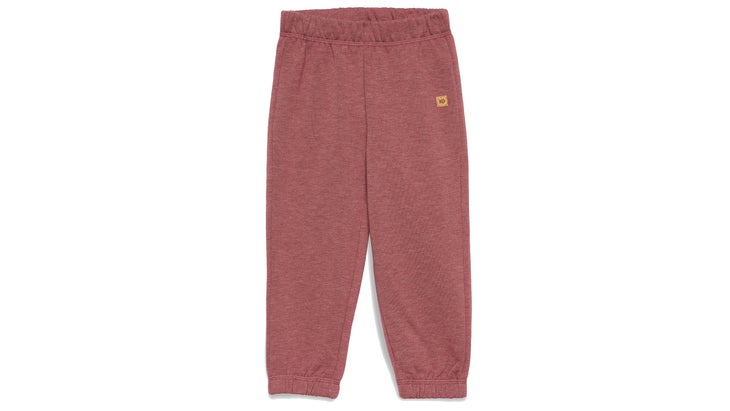 Size: 1T – 5T
Pros: Most comfortable pants we tested
Cons: Takes forever to dry
The Treefleece Sweatpants are hands-down the coziest kids pants we tested this year. "I am so damned jealous of those pants," said one mom testing coordinator while watching her five-year-old get comfortable in a hammock on a camping trip in Oregon's Siskiyou Mountains. She had good reason to be jealous—the Tencel/recycled polyester/organic cotton blend that Tentree uses for these pants makes them next-level soft next-to-skin. Highly-elastic waist and ankles stayed put and didn't ride up during hours of ruckus playground time, and the medium-thick weight made them an ideal pajama pant for camping trips when temps dip down into the forties, or for kiddos who sleep cold.
Bottom Line: A very comfortable, secure sweatpant for moderate temps.
How To Buy
Buy Used
While we love the newest, coziest kids' gear, it is a great category to shop used. On top of the fact that your kiddos may grow out of apparel within a month of purchasing it, you can find some very lightly used gear online—places like Facebook Marketplace or Geartrade—or in a consignment store because of how quickly the previous child grew out of it.
Save Your Dough
Well-built kids' gear can most certainly be worth the money if it can work its way through a few hand-me-down cycles. But if you want to spend less and avoid high-tech fabrics and designs, spring and summer are the time to do it. Milder temps make the stakes lower—wet things dry easier, cold hands warm up quickly, and going commando is always an option. In other words: you can skip the high-end synthetics for less expensive options like cotton without worrying about under-equipping your child.
Look for Odor Busters
In summer, more heat means more sweat, more swims mean more mildew, and multi-day camping trips can really put a stank hurt on a favorite shirt. Clothes with odor-fighting properties, like Polygiene, built in can seriously mitigate these bad smells.
Size Up
While pants and shorts that are too big will fall down around ankles, sized up sun shirts and hats can still look cute as hell on your young one this spring and potentially still fit them for the next.
When it's time to upgrade your gear, don't let the old stuff go to waste–donate it for a good cause and divert it from the landfill. our partner, Gear Fix, will repair and resell your stuff for free! Just box up your retired items, print a free shipping label, and send them off. We'll donate 100 percent of the proceeds to The Outdoorist Oath.
Lead Photo: Thomas Pickard/Stocksy