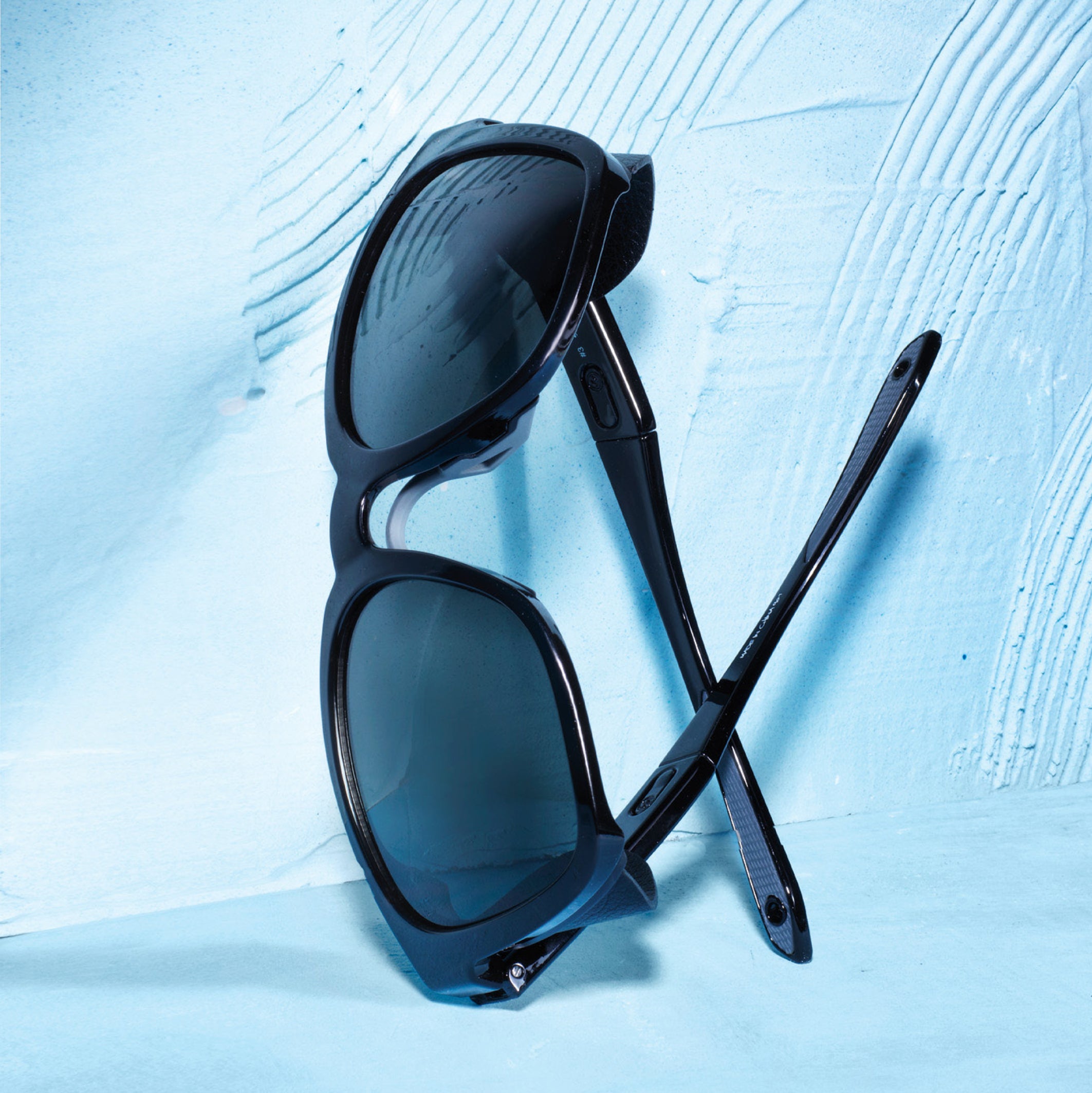 Inga Hendrickson
Heading out the door? Read this article on the new Outside+ app available now on iOS devices for members! Download the app.
Dragon Alliance Excursion X LL ($239)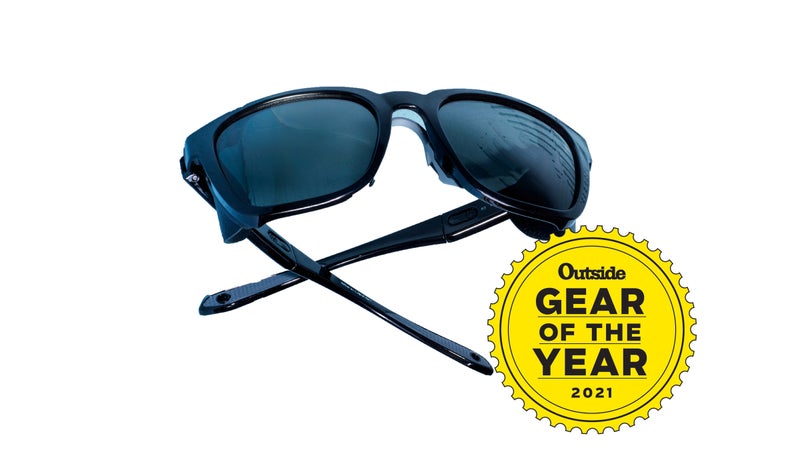 Dragon's stylish convertible frames are smart if not ingenious. Besides the ­snap-on side shields, Dragon provides two sets of swappable earpieces: a standard street set (shown) and a pair of springy wire grabbers like the ones on traditional glacier glasses. But these are not the mountaineering shades they appear to be—and that's a good thing. Death Zone–worthy lenses are way too dark for everyday activities, especially driving. The lenses on the Excursion X LL, on the other hand, are fine on the road and for sunny-day knocking around town but still dark enough for fun in seriously bright alpine and sidecountry. Dragon's designers tuned the gray tint to enhance certain wavelengths, which preserves the color and contrast that so-so gray shades tend to fade and flatten. Acuity and detail are as good as synthetic lenses get. Meanwhile, security comes from sticky rubber at the nose and ears, with a leash to make you and your shades inseparable. ­Minus the side shields, and with the conventional earpieces deployed, the Excursion X LL looks like a big-city frame. Nobody will know that it pulls double duty in your backcountry kit.
---
100% Legere Round ($130)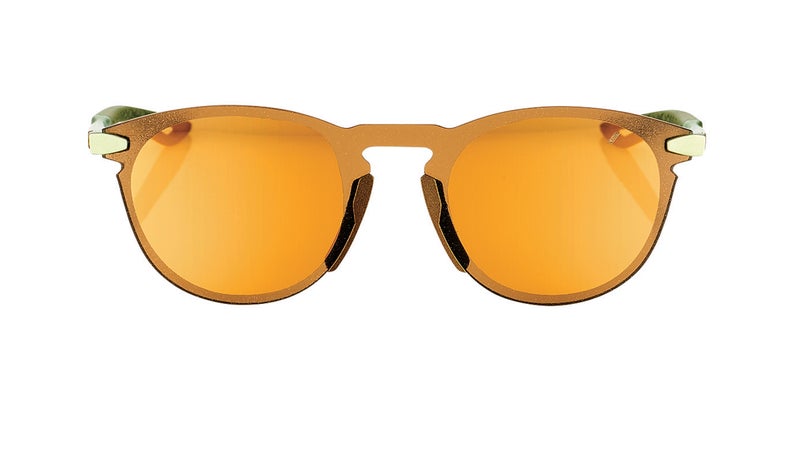 Best for Style
With its relatively small round shape, 100%'s new unisex featherweight goes light on coverage but wins for style and quality. It uses a single ­­mirrored-gold synthetic lens with an etched border that looks like a frame. The result is graceful and minimal, with a ­tea-colored tint that offers crisp, clear optics.
---
Peppers Sea Dweller ($60)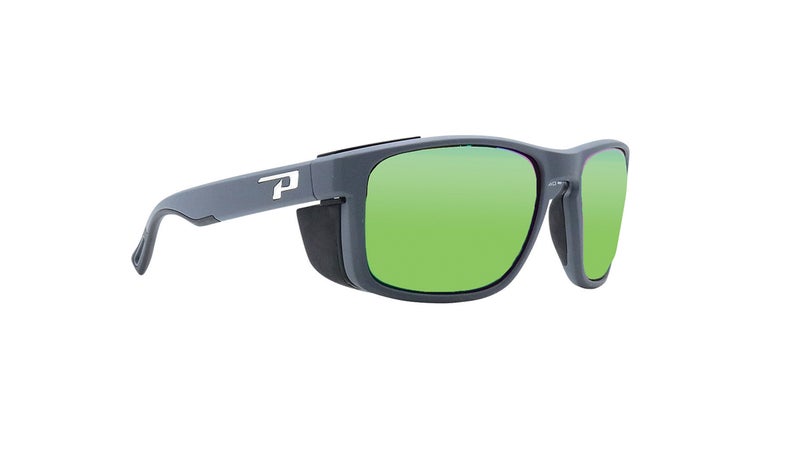 Best for ­Watersports
Every water person has mourned at least one pair of sunken shades. We love the Sea Dweller because it floats—and offers solid ­functionality at an affordable price. The deep amber tint on the polarized synthetic lenses is a departure from the gray on most aquatic sunnies, but it's ideal for near shore excursions where land is part of the picture. Detachable side shields add coverage.
---
Suncloud Adelaide ($55)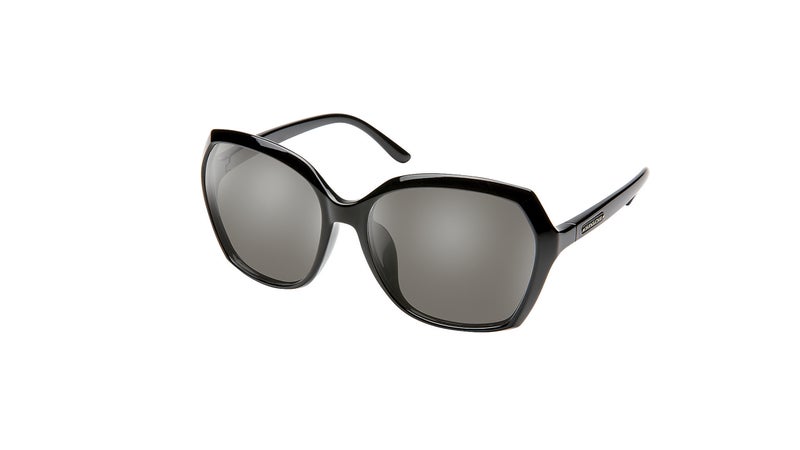 Best for Sporty Style
This value-priced women's number is surprisingly apt at performing with flair, whether you're jogging, boardwalk cruising, or drinking après negronis. Credit the oversize frames and polarized synthetic lenses, which give ample coverage (and the vibe of a crazy aunt from Vero Beach, which we love). Optics are good for the money, with a gray tint that works well in moderate sun.
---
Costa del Mar Switchfoot ($269)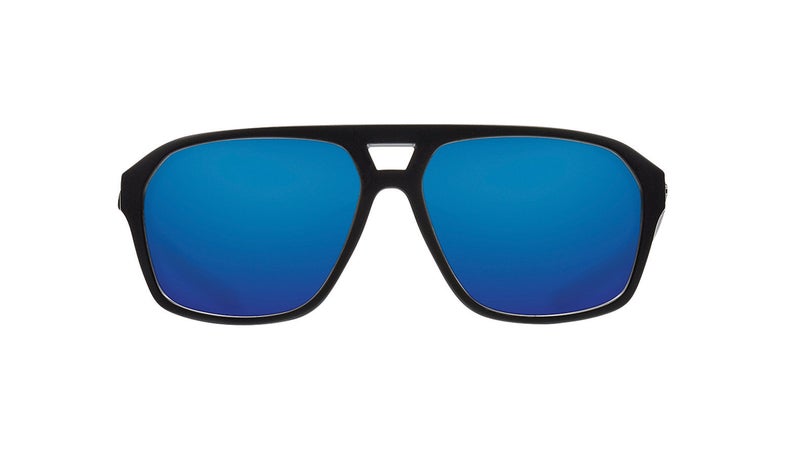 Best for Road Trips
These superb driving glasses feature slick matte black frames. In the sun, the polarized synthetic lenses offer incredible depth, detail, and glare reduction. You won't look so bad, either, in these big shades that harken back to 1970s Hollywood hunk style.
---
Bollé Chrono­shield ($240)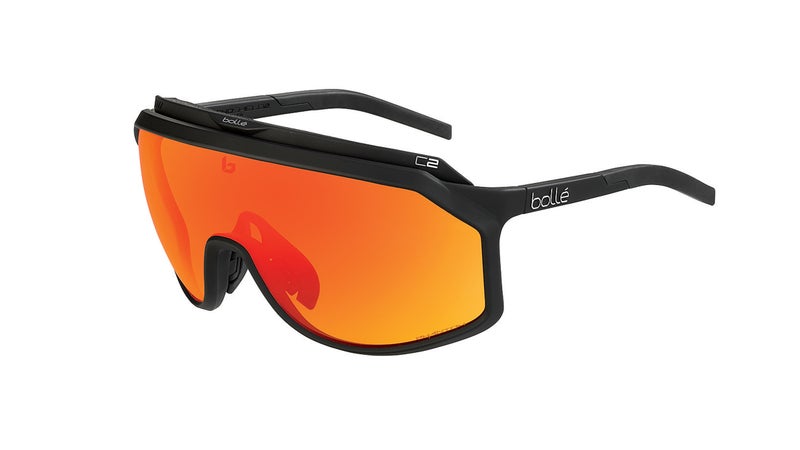 Best for Endurance Pursuits
Next-generation optics give a major update to Bollé's latest, a reprise of a classic design from the eighties. Photochromic lenses take you from dawn to high noon and all the way to golden hour, with a delicious brownish tint that enhances depth and contrast. The big single-piece lens blocks out wind, while thin cutouts at the bottom and top allow gentle airflow that prevents fogging. This one's made for nordic hot laps, tours, and fast winter rides.