Gear Guy
The Best Outdoor Gear for Babies (and Their Dads)
Yeah, I'm a sucker for the latest, greatest hardcore equipment, but this everyday stuff is invaluable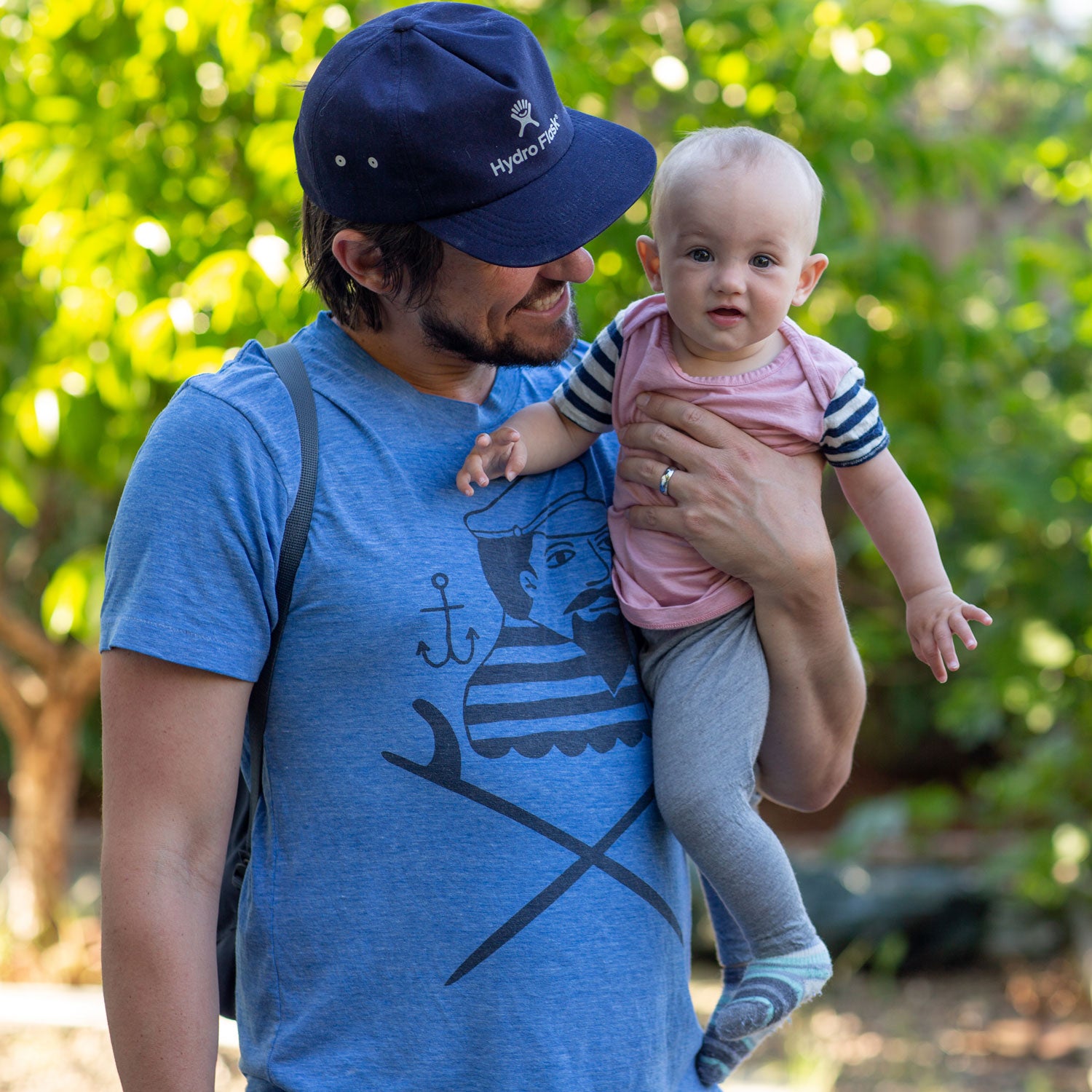 Sarah Jackson(Photo)
Heading out the door? Read this article on the new Outside+ app available now on iOS devices for members! Download the app.
With my daughter, Josephine (aka Jojo), now eight months old and me approaching my first Father's Day as a dad, I've been reflecting a lot about how I want her to grow to have the same love for the outdoors that I do. And being Outside's Gear Guy, I know that the right gear (for both her and me) goes a long way toward making the most of our daily hikes and runs. A happy Jojo means a happy Joe, after all. Here's what I've found works best to keep an outdoorsy baby and her dad content and comfortable.
For Dads
Hoka One One Clifton 4 running shoes ($106)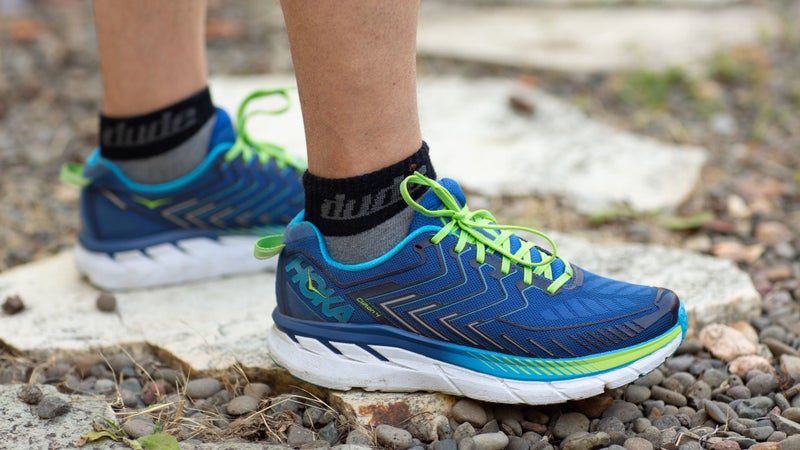 I once proudly told friends, "I never run on asphalt unless it's on the way to a trail." Alas, strollers don't do so well on rutted and rooted dirt, so now 90 percent of my running is on sidewalks and roads. The Clifton's ultra-cush midsole and generous stack height are incredible at saving my dogs while pounding the pavement. My feet feel so good after a run that I've even worn them on the kiddo's daily walks. No matter that they elicit comments from friends like "Dude, you're wearing mall-walker shoes!"
Boppy Comfyfit baby carrier ($60)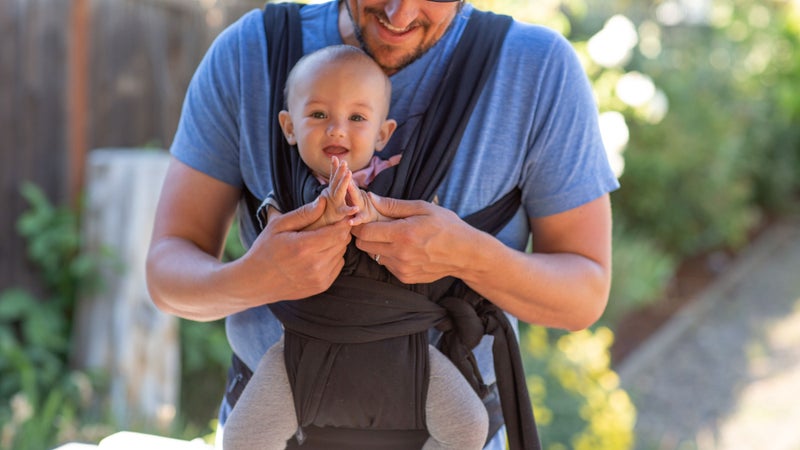 The Comfyfit is hands down my favorite everyday carrier for Jojo. Made of soft spandex, it's stretchy in all the right places, like at the arms and anywhere that comes into contact with her delicate body. But it's also got a sturdy harness with a solid buckle in the back that gives me peace of mind that I won't drop her if I tie something incorrectly. Since becoming a dad, this is the item of gear that I've used most—at least once a day, for everything from ten-mile hikes to keeping her close while I fold laundry.
Fjällräven Kanken pack ($80)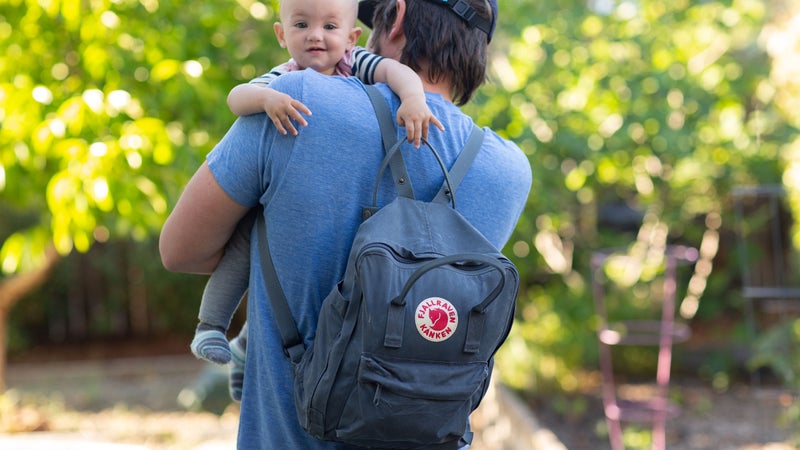 When a friend gave me this pack and told me it was the ultimate diaper bag, I scoffed. I have tons of cool backpacks, how is this any different? Turns out he's right. For starters, the Kanken's squat 16-liter body is small enough to stay out of the way of a squirming infant when crammed into the tiny changing space of a public bathroom. Yet it's large enough to fit a blanket, four diapers, wipes, some toys, sunscreen, and the occasional six-pack, when our walk brings us by the supermarket on the way home. It helps that the Kanken doesn't look like a diaper bag. I don't mind changing Jojo, I just don't necessarily want to be seen with a diaper bag in hand every time we leave the house.
For Babies
Luvmother Baby Everyday T-shirt and Non-Stop leggings ($35 and $44)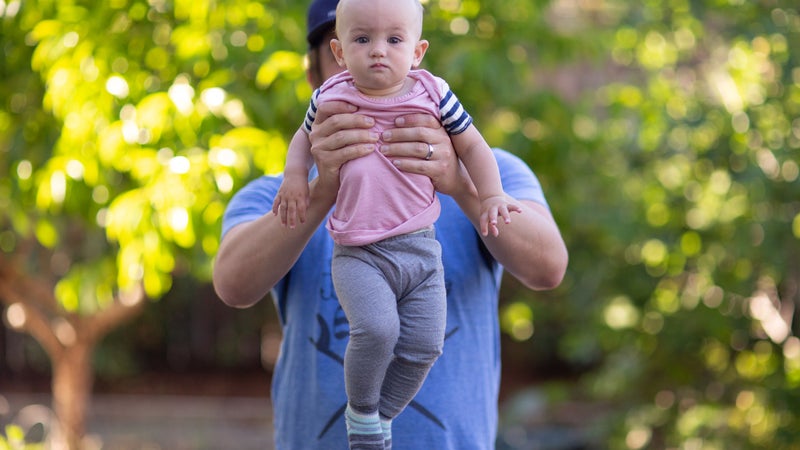 Yes, merino clothing is expensive to dress a growing baby in, but these supersoft tops and bottoms regulate Jojo's temperature so well, on both hot and cold days, that the investment is worth it. Also: I tend to sweat (a lot), sometimes soaking through the Boppy if we're tackling serious vert. Last time I got ridiculously sweaty while Jojo was in her carrier, I put a blanket under a big oak tree and unstrapped her from my soaked chest; the shirt and leggings were dry in under five minutes. Also, she's started crawling (so proud!), and the knees of the leggings are showing no signs of wear despite her industrious motoring around the house.
Patagonia Sun bucket hat ($29)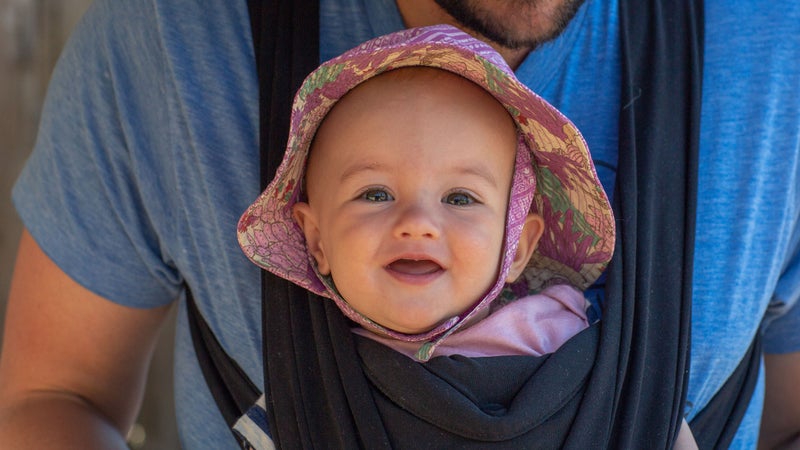 A packable sun hat is a must if you're spending a ton of time outside with your baby. My favorite feature on this one is probably Jojo's least: the Velcro chin strap. It doesn't chafe her chin when closed, and it keeps the hat on her head when she inevitably tries to rip it off and throw it to the ground.
The North Face Baby Salty Pup beanie ($20)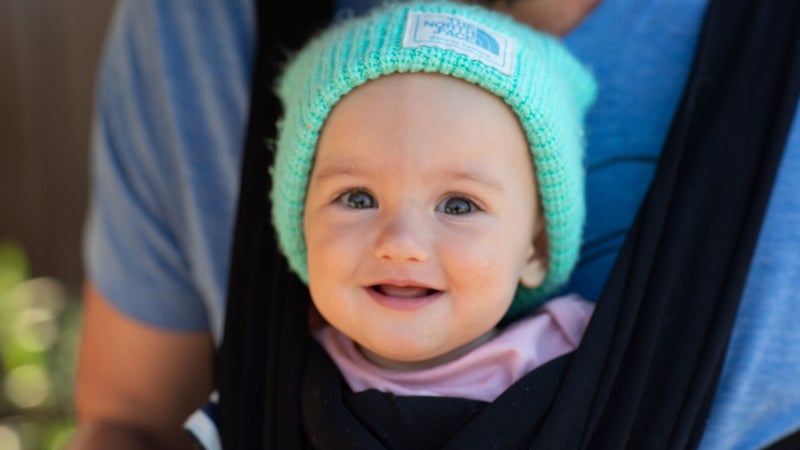 I put two hats in this list because: 1) they-re both damn cute on my daughter, and 2) Jojo loves this one. She wore it all winter and during early-morning Spring walks without fuss. The knit acrylic is stretchy enough to accommodate Jojo's head as she has grown, and it-s soft enough that she doesn't complain when I pop it on her head right out of bed in the morning.
Smartwool Toddler sock sampler ($22)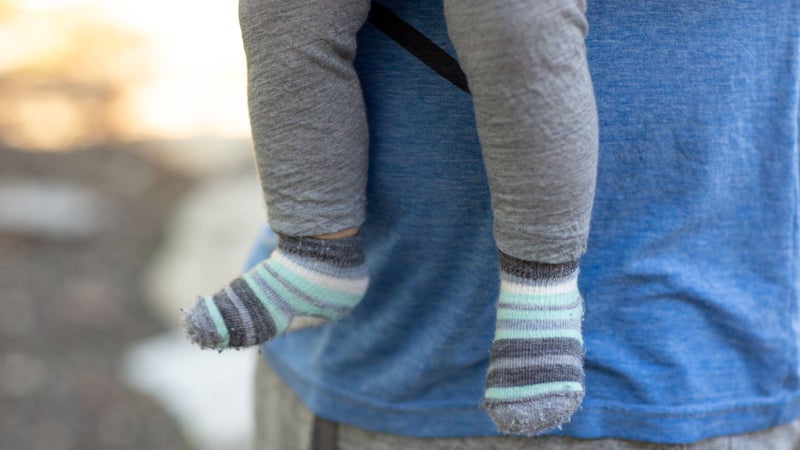 Whether tucked into her running stroller or popping out the sides of the Boppy, Jojo's little feet are exposed a lot of the time that we're out and about together. I upgraded her cotton socks to hardier ones from Smartwool. On top of the fun colors (adding to the bro aesthetic I shoot for whenever I'm in charge of dressing her), they keep her feet exceptionally warm. They run a little small, so size up.
Sun Bum Baby Bum SPF 50 sunscreen ($12)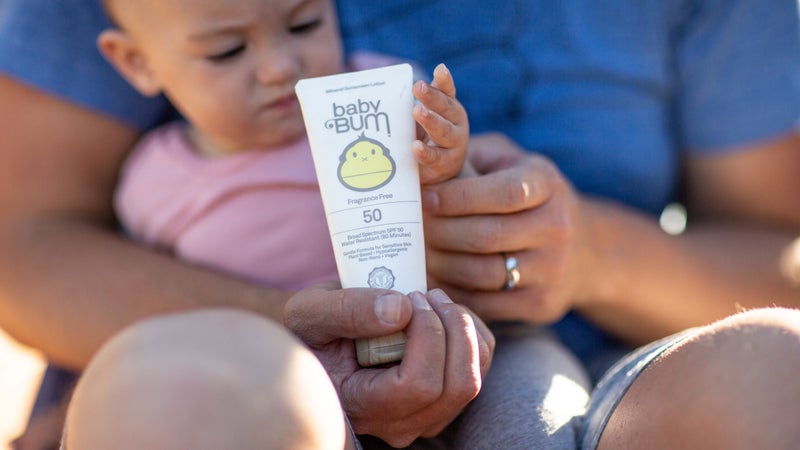 My goal is to avoid becoming a helicopter parent as Jojo gets older. For now, I'm protecting her with everything in my daddy gear arsenal. Any inch of her baby-smooth skin that isn't covered by clothing or shaded by a brim is slathered in this stuff, so she doesn't have to pay the price for being in the sun with her dad.
Lead Photo: Sarah Jackson
Trending on Outside Online