DIY
How to Put Together the Only Repair Kit You Need
We spoke with Patagonia's Worn Wear crew about the tools they use to keep stuff looking good and working well for decades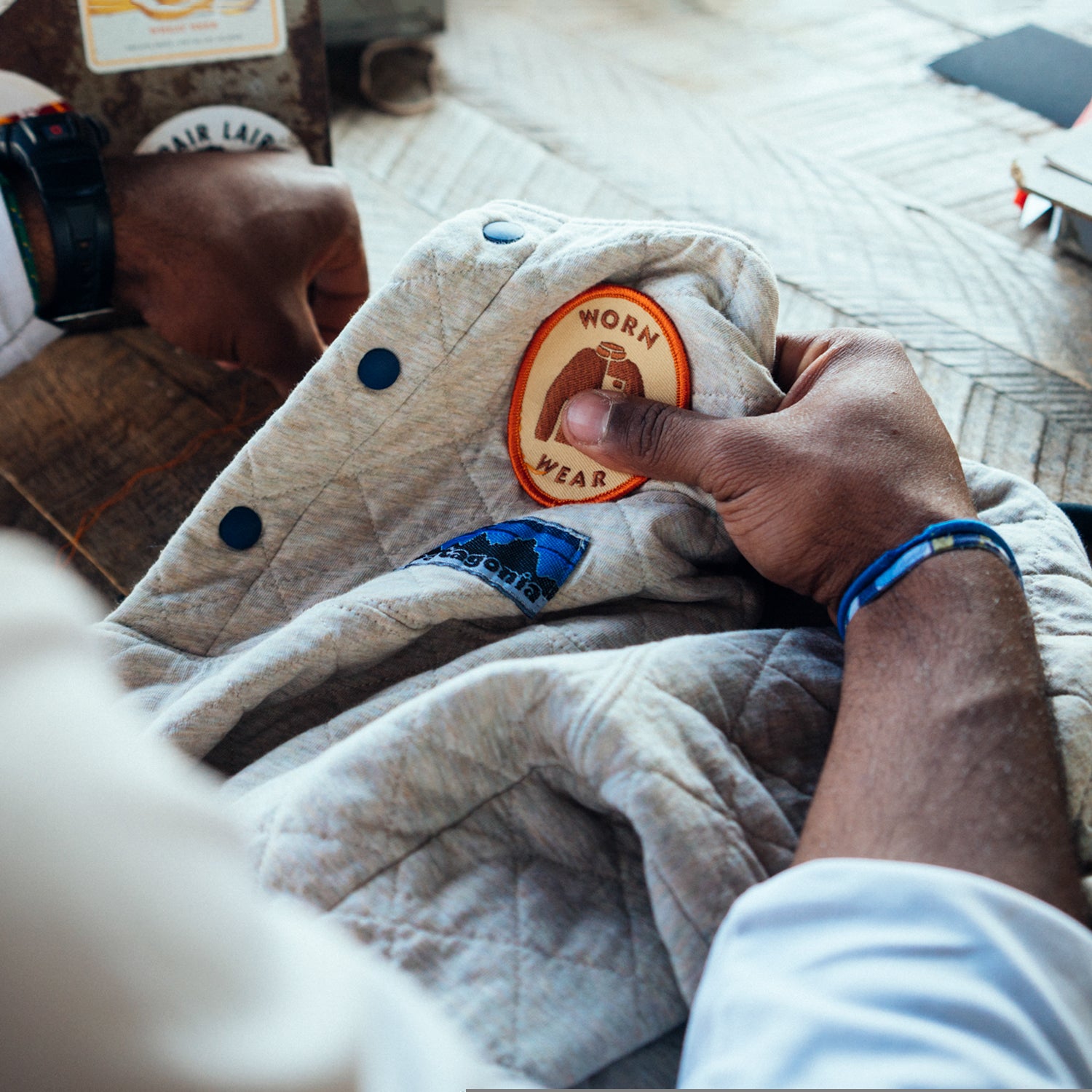 Heading out the door? Read this article on the new Outside+ app available now on iOS devices for members! Download the app.
When your favorite jacket rips or the zipper on your sleeping bag starts to stick, you could pack up the gear, send it to the manufacturer, and wait six weeks for it to come back. Here's a better solution: Fix it yourself.
To find out what tools you'll need, we called up Kern Ducote, a member of Patagonia's Worn Wear team, which travels the country in a 1993 Dodge truck and custom Jay Nelson camper fixing people's old Patagonia stuff. Here are the four basics he uses all the time.
---
Tenacious Tape ($5)
Sure, duct tape will work in a pinch to close a hole in your jacket, but Tenacious Tape is significantly better: It's waterproof, strong, and machine washable, and it won't leave behind a sticky residue. The Worn Wear truck crew goes through 40 to 80 pieces each day. "If you let the tape set up for 24 hours, it's going to be on there for good," Ducote says. "It's super stout." Ducote recommends rounding the edges with scissors—hard edges tend to catch on things and peel off.
---
Pliers ($5)
Broken zippers are the second-most common repair (after tears) at the Worn Wear truck. To fix a zipper, first you must diagnose the issue. Examine the zipper to make sure all the teeth are intact. If they are, then the slider is the problem. Sometimes you'll need a new one, but more often than not it just needs to be crimped back in place. Using the pliers, gently push the top and bottom plates back together so the teeth engage. "Don't be afraid to fix a zipper—just be gentle," Ducote says. (Here's a full tutorial on exactly how it's done.)
---
Needle Set ($4.50)
A needle and thread can fix 90 percent of gear malfunctions. Ducote recommends learning the whipstitch first, because it's easy and reliable. Ducote uses nylon thread—it's more durable than cotton thread—but dental floss will work in a pinch. For needles, buy a set at any Walmart. Use a size 5 or 7 embroidery needle for canvas or webbing, a size 7 or 9 embroidery needle for medium-weight fabrics like flannel, and a size 10 needle for finer materials like ripstop nylon.
---
Granger's Performance Wash ($6)
You should wash and dry your waterproof jackets to keep the fabric working properly. Patagonia recommends a cleaning whenever they're visibly dirty or if they start wetting out. But don't use regular detergent—it can hurt the waterproof coating. Instead, Ducote encourages people to use Granger's Performance Wash, which is designed for waterproof jackets and is water-based, making it more environmentally friendly.
Lead Photo: Donnie Hedden